As a University with nearly 40,000 students, we realized how important it is to have engaged and dedicated professors. We are excited to share this interview and many others with you with our outstanding faculty in the College of Health and Public Service. We want to recognize a few people that make it academic success possible here at UVU. Meet Kelly Rose, the Director of Clinical Education and assistant professor for the Respiratory Therapy program. 
 Kelly Rose has been in the healthcare industry for about 20 years and for 18 of those years she has been a respiratory therapist. She is a wife and a mother to two beautiful daughters. As a family, they love to go camping, four-wheeling, and going to the movies – especially on 5$ Tuesday.
 From her time as a certified nursing assistant she knew that she wanted a career in healthcare but wasn't sure the direction she wanted to go. One day she was on the computer as saw an ad for an Air Evac Technician in the Air Force. She said from that moment she knew that she wanted to join the United States Air Force. Becoming a respiratory was one of her top five choices but her first choice was to become a flight physiologist. She said the main reason why becoming a respiratory therapist wasn't her first choices was because she didn't really know what they did. Lucky for her there was an opening for a respiratory therapist or a cardiopulmonary technician as it is referred to in the military. The Air Force recruiters gave Kelly some more confidence in her decision by telling her that, "it was the best job in the Air Force." It didn't take long for her to find that statement to be true. During her time in the Air Force she was deployed to Afghanistan and Iraq as a part of the Critical Care Aeromedical Transport Team.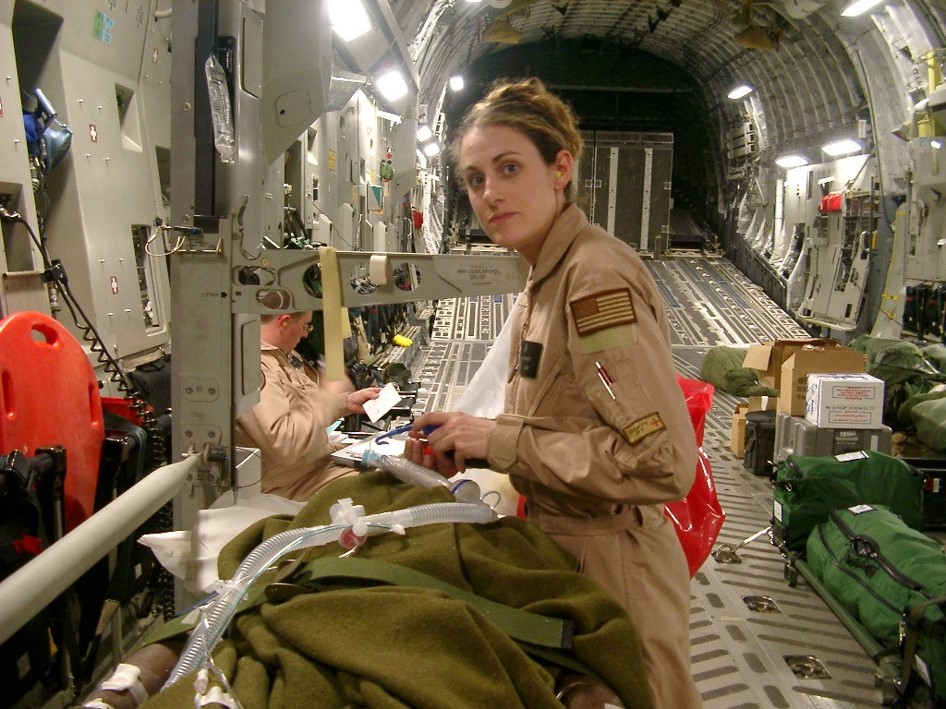 Kelly in the Air Force
When asked what she loved the most about being a respiratory therapist she was quick to stay the adrenaline rush. However, with the new shift in her career she's fallen in love with critical thinking, patient interaction, and seeing the light bulb go off when her students understand what she's teaching.
When it comes to advice she'd like to encourage her students to keep work to minimum and make sure that they have time each day to study and to study material before their classes. She'd also advise students to shadow a respiratory therapist during their education. Doing this will give students an idea of what life is really like as a respiratory therapist. 
Kelly is defiantly proud of her service in the Air Force but when asked about her proudest career achievement she mentioned her time here at UVU. Once she heard about the possibility of starting Respiratory Therapy program she knew that that was something she wanted to be a part of.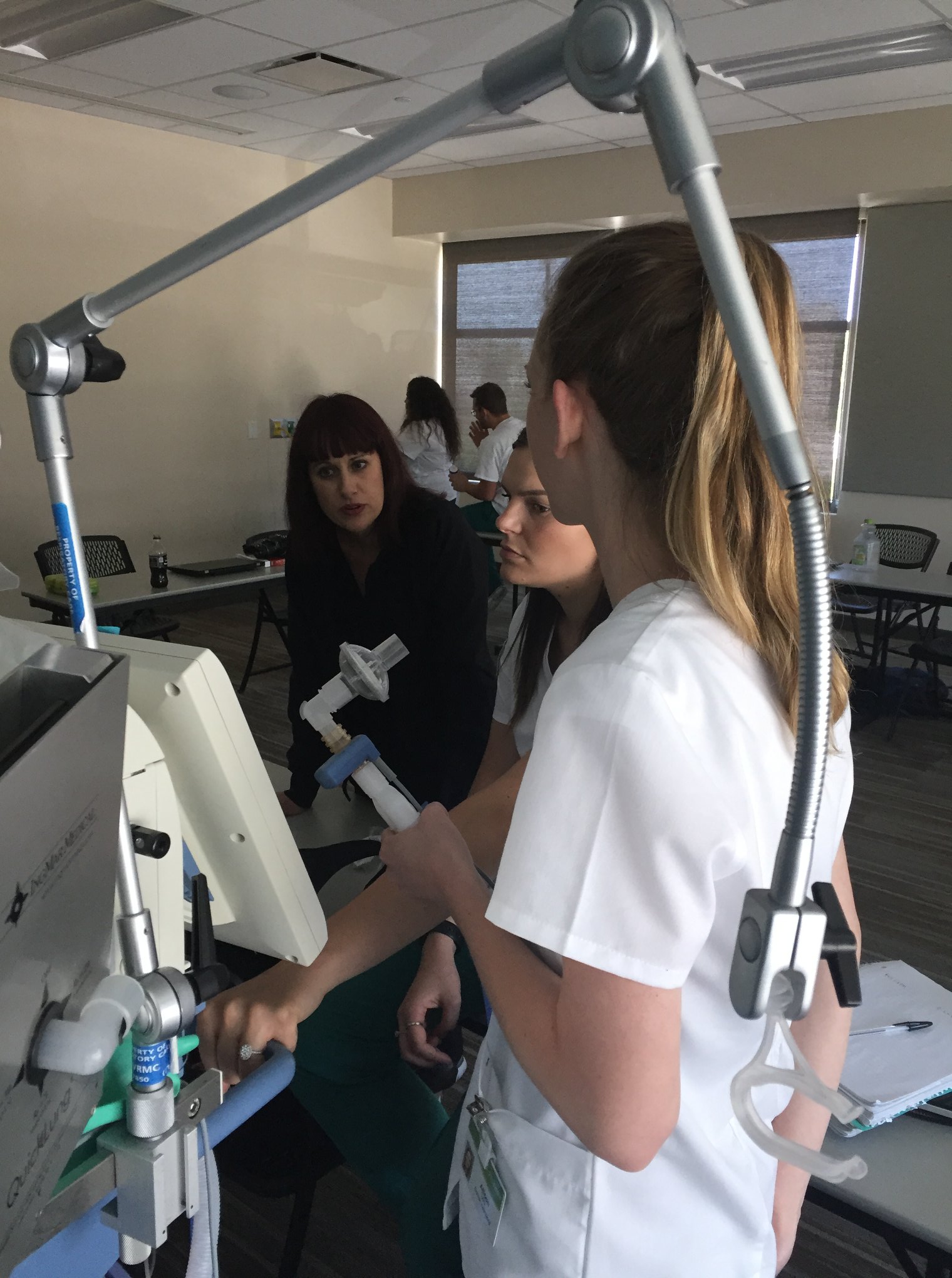 We're grateful and lucky to have Kelly as one of the directors of our Respiratory Therapy program. To learn more about our RT program please visit our website: www.uvu.edu/chps/respiratory/