Beginning in the fall of 2019, Utah Valley University will become the only university in the intermountain region to offer a bachelor's degree in National Security Studies.
National Security is a vital and growing academic discipline and career path. Previous to the creation of this new degree, UVU students were only able to earn an associate degree or a certificate in National Security Studies. Now, students will be able to broaden their knowledge and deepen their learning on issues related to the field of U.S. national security.
Since its inception in 2015 the Center for National Security Studies has grown from offering a minor and certification to now offering both a bachelor of science and a bachelor of arts. Program participants have earned prestigious internships with Senator Orrin Hatch, Governor Gary Herbert and Congressman Chris Stewart. Partnerships have been created with the Middlebury Institute of International Studies and The Institute of World Politics.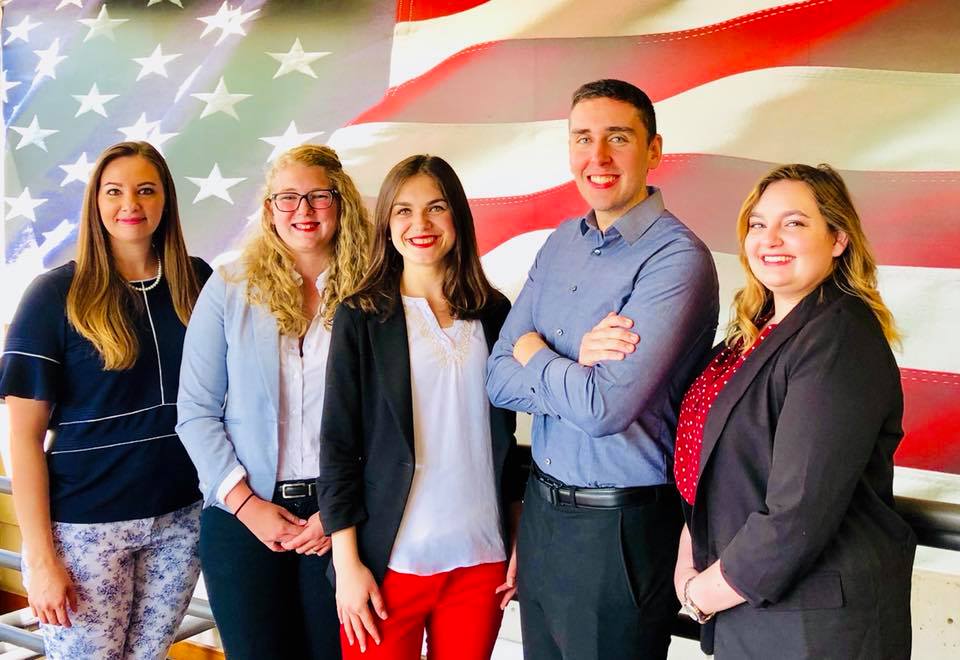 National Security Society Leadership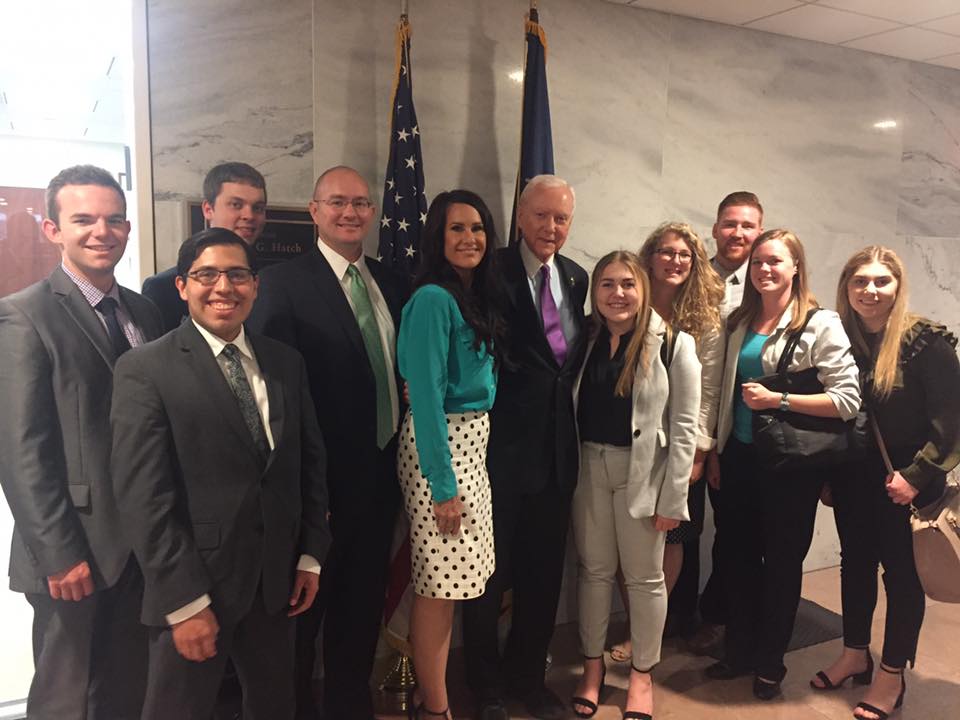 Students with Senator Hatch
"UVU's National Security Studies program provides more than a mere additional field of study; to a degree not seen in other academic institutions," William K. Lietzau, Vice President of PAE, Former Deputy Assistant Secretary of Defense and Retired Colonel, U.S. Marine Corps said. "It links up the brightest young minds with stellar academics and the most professional of public servants." 
"This program builds on a solid base of grand strategy and then boldly delves into the most vexing national security problems of the day," Lietzau continued. "It produces not only competent, trained practitioners in national security matters, it develops leaders who are prepared to safeguard our way of life. It is exactly what we need."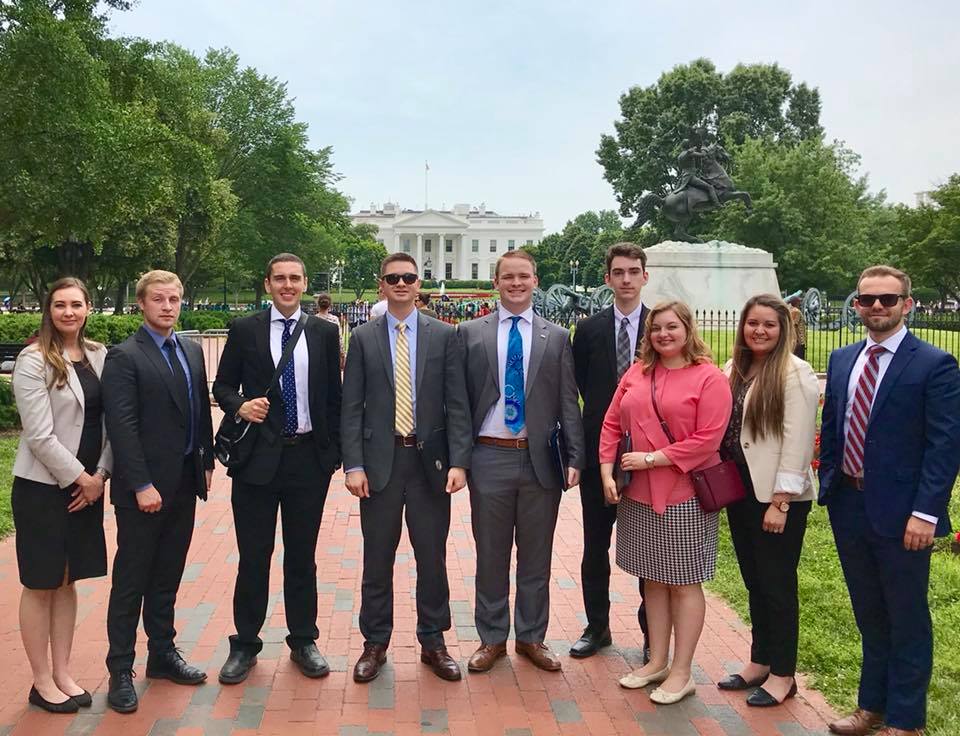 2018 National Security Summer Seminar in Washington D.C.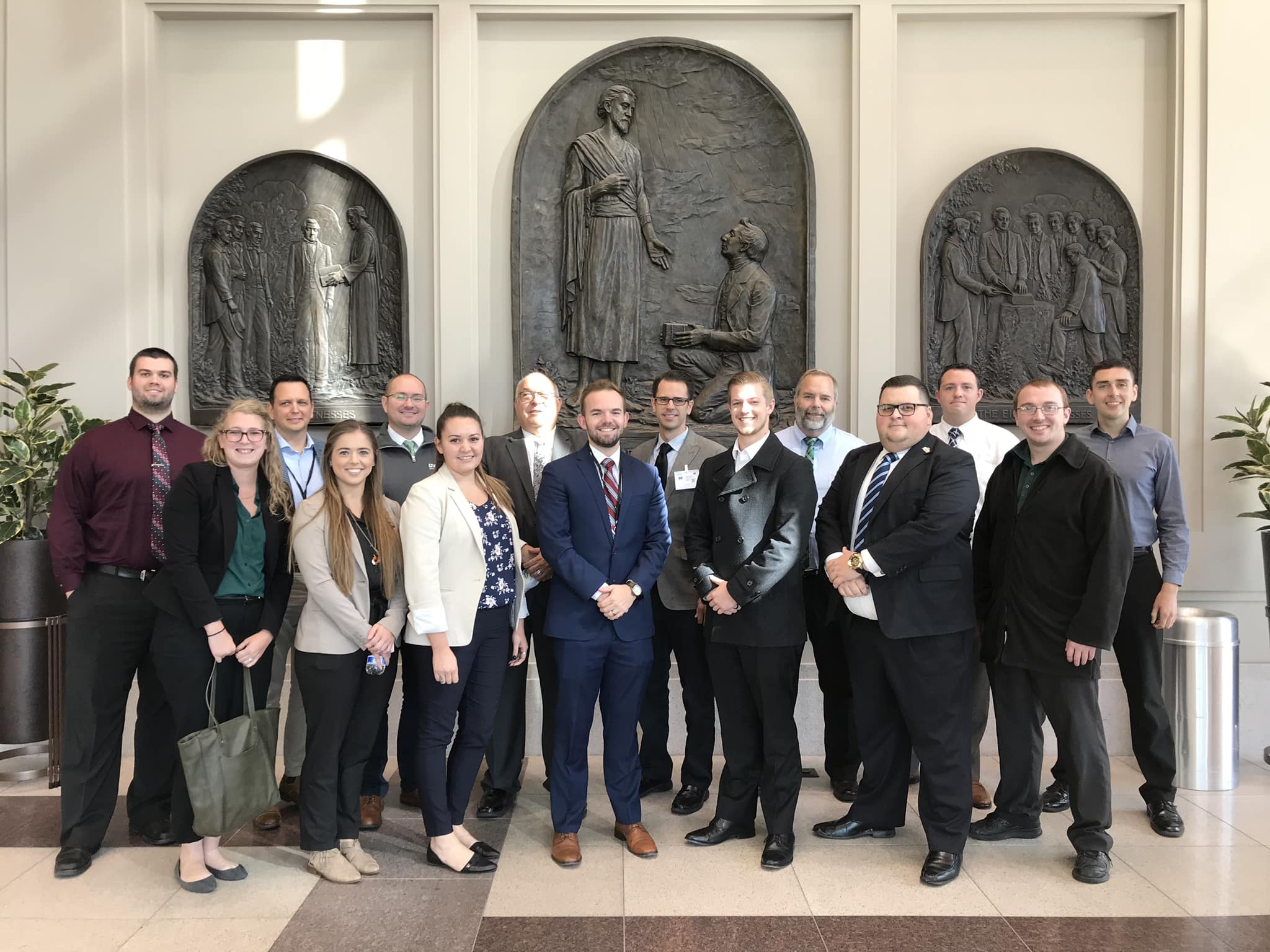 The Church of Jesus Christ of Latter-day Saints world headquarters command center at Temple Square
Students involved with the National Security program have gone on to work in federal government departments and agencies such as the CIA, DoD, FBI, and State Department; in the U.S. military; on Capitol Hill and the White House; with international and non-governmental organizations; in state government; and with defense industry companies and other parts of the private sector.
"I relish the chance to meet students and faculty so committed to knowledgeable American Engagement with the world," Dr. Kori Schake, Deputy Director-General of International Institute of Strategic Studies said. "What Utah Valley University is building will be a major contribution to our country's security. What a terrific program!"
The National Security Studies program provides students with the knowledge, skills, experience, and opportunities needed to succeed in counterterrorism, homeland security, military strategy, intelligence gathering and analysis, foreign relations, law, politics, diplomacy, international development and other related professions.
About Utah Valley University
At 39,931 students and growing, Utah Valley University is the largest public university in the state of Utah and one of a few in the nation offering a dual-mission model that combines the rigor and richness of a first-rate teaching university with the openness and vocational programs of a community college. UVU's unique model, which focuses on student success, engaged learning, rigorous academic programs and faculty-mentored research, is transforming higher education by making it more affordable and accessible to students of all backgrounds.
Learn more about UVU's Center for National Security Studies: uvu.edu/nss