UVU Nursing Pinning Ceremony 
The Utah Valley University Nursing Program is holding its annual pinning ceremony on April 27, 2022. The event will take place at 6 o'clock PM on the main campus inside room 101A,B,C of the Clarke Building. The ceremony will honor 58 graduates, 51 of whom are currently registered to continue their education towards their Bachelor of Science in Nursing (BSN). 
Valedictorian: Samantha Nobuhara
Samantha Nobuhara of Mapleton, Utah will be receiving her associate degree in nursing (ASN) at the ceremony and was given the College of Health and Public Service (CHPS) Valedictorian award. She was originally attracted to UVU because of its diversity and the amazing things she heard about UVU's teachers. She was impressed by the university's nursing program and has been grateful to work alongside the front-line healthcare workers in the midst of the COVID19 pandemic. "It has been so humbling for me," Nobuhara says. "I'm proud I will be able to be a coworker to the amazing nurses I've met." She says the best part about attending UVU has been the teachers. "I love that they all care so much about our success and are so passionate about what they teach." During her time in school, Nobuhara has also served as a representative for the Student Nursing Association. She is getting married this semester and moving forward plans to continue her education to become a nurse practitioner.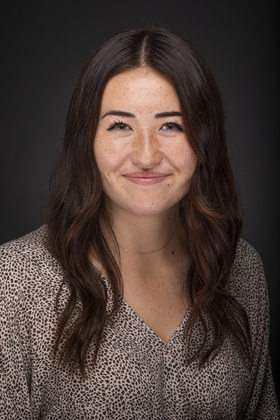 Student Excellence Award: Matthew Madruga
Matthew Madruga of Alpine, Utah was awarded the CHPS Student Excellence Award and will be receiving his Bachelor of Science in Nursing at the ceremony. Madruga's sister is a UVU alumna and preceded him in UVU's Nursing Program. She highly recommended that Matthew attend UVU due to the outstanding professors, in depth education, and opportunity to develop critical thinking skills. "I am pleased to say that I have found and received all of these things from UVU," Madruga says. He points to the people skills he learned at UVU as something that prepared him for a successful career. "As a result, I now understand how to interact with people from different cultures, how to use therapeutic communication skills, and how to get to the roots of individuals' concerns," he says.
If you are interested in learning more about the UVU Nursing Program, visit https://www.uvu.edu/nursing/.