What Is National Security Studies?
While National Security Studies is a major offered at UVU, not many people know what it involves or how it sets up students for success. 
Professor Gregory Jackson explained more about the program. "National Security Studies merges the best of a traditional college education with a highly employable skill set," he said. "Whether we think about it or not, national security is a constant in our daily lives. Passwords, DUO logins, and even dealing with TSA before a domestic flight are all examples of security measures taken for our individual safety and our national security. This is particularly true in our increasingly cyber world."
Students in the program attend classes to help them understand these security risks and become problem solvers in a world where security seems to be ever out of reach. A degree in National Security Studies offers ample opportunities for students to find a fulfilling career in their field of choice.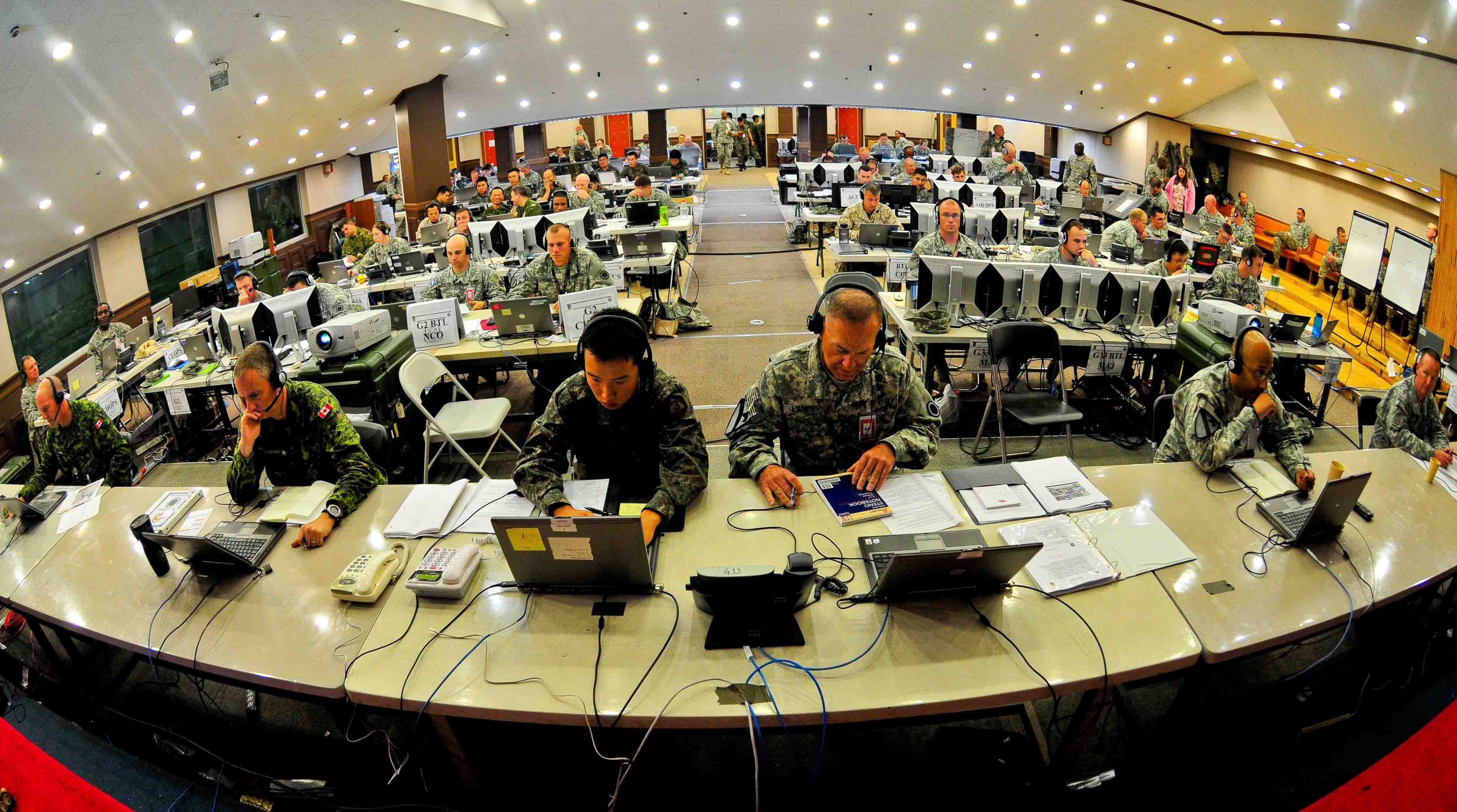 Professor Jackson explained, "When people hear about National Security Studies, they often think of our students going into federal departments: State, Department of Defense, and so on. That's absolutely right, but our invested and experienced faculty make NSS far more versatile than that. Faculty who have worked in the field and are invested in our students are better equipped to give students a road map to where they want to go. I've watched our students get hired straight from UVU into well paid jobs in Washington, D.C., go to top graduate programs, or advance their private-sector career right here in Utah Valley."
Why Do Students Choose NSS?
Students are attracted to many different aspects of the NSS program, but how did they know they'd found their place in the program?
For some students, NSS is the perfect path to changing the world around them. Alec Heitzman, a senior in the program, explained, "I knew that I wanted to be a part of something that is bigger than myself. Something that actually made a difference in the world."
Senior Bryce Krieger agreed. "I had known that I wanted to work for either the state or federal government. Something about public service and working for a purpose and something larger than myself. The National Security Studies program offered me a diverse area of studies that puts me on that path."
For these two students, a degree in NSS was the best way to combine their passion for change with their education.
Other students are attracted to the excitement of combining interests like political science, international affairs, and history. One of those students is Andrew Jensen, who said, "I've always loved being involved in politics and international affairs, but the current state of the political world is not friendly to what I would like to do for a career. Then a friend introduced me to the National Security Studies program. NSS allows me to pursue my passion for politics, international affairs, and national security without necessarily delving into the partisan world. Additionally, the NSS degree allows me to pursue a liberal arts degree with an analytical and technical focus."
"As someone who is deeply interested in U.S. foreign policy, history, and political science, it seemed natural for me to take advantage of this unique program," agreed senior Mizuki Hassell. "There are only a few universities on the west coast that offer a minor or a major in NSS, so I immediately jumped at the opportunity when I read about it!"
Alyson Hatch joined the program because of her upbringing and her family. "I lived in the Virginia and D.C. area for a bit so I was surrounded by government influence which naturally piqued my interest," she said. "Also, my uncle is retired from the CIA and hearing all his stories made me excited to pursue a degree in national security."
These are merely a few of the reasons students have chosen to solidify their place in the NSS program. They've all had fulfilling experiences thus far, and their unique combination of education and experience sets them apart from those in other programs or attending other schools.
Hands-On Experience in NSS
Students in the program often participate in internships that allow them to use their skills in a hands-on setting. These internships prepare them for careers in their chosen field and help them gain valuable experience.
Samuel Elzinga has had several internships, but remembers his favorite as his time in Washington D.C. "I was the lead intern on cataloging and providing vote recommendations  on the National Defense Authorization Act for the Congresswoman I was with. It was weeks of stressful planning and meetings, but seeing my work pay off on specific votes was extremely satisfying."
Alec Heitzman interned at the Institute of World Politics in Washington D.C., where he was a National Security and International Affairs Intern. "I was able to apply the knowledge I acquired from the National Security Studies program directly to a professional research assignment with a graduate level professor on intelligence and law," he said. "I wrote summation articles for their website, audited a class on the history of FBI Counterintelligence, and participated in a certification program. It was an amazing experience!"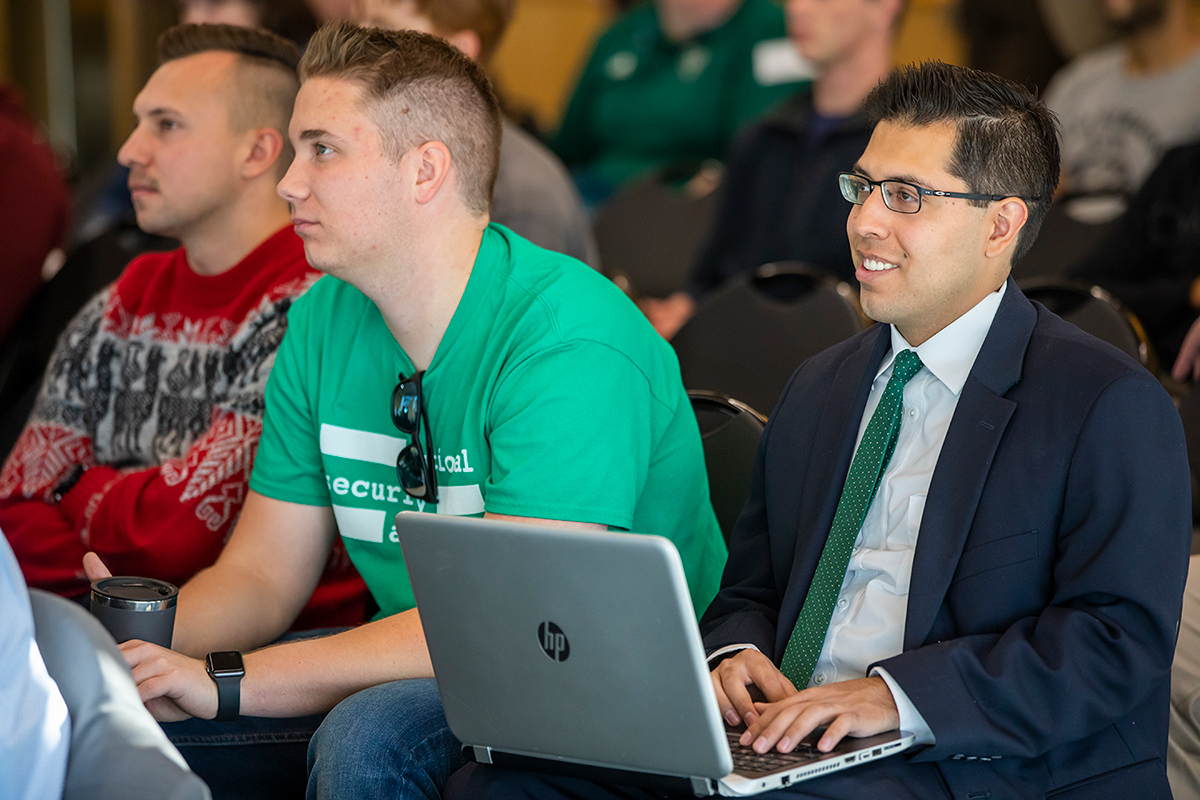 If an internship isn't the right choice for some students, they are given opportunities to still apply their skills in a competitive environment. 
Alyson Hatch competed in the Atlantic Council Cyber 9/12 challenge with peers from the program. "We were given a cyber attack scenario and were tasked with putting together a memo which showcased our strategies and tactics for combating the attack, as well as our ideas for policy to implement in order to stop this attack and prevent further attacks." Afterwards, the team presented to a panel of judges with experience in the cybersecurity field and were given tips to help them improve their plans. 
Bryce Krieger also participated in the 9/12 Challenge. "As you progress through the challenge, they release more information to demonstrate an evolving situation and your team continually adapts to draft policy documents responding to the changing scenario," he said. "It was an excellent example of the kind of high stress, time constrained environments that policy makers work in."
Regardless of the incredible opportunities the students participate in, Mizuki Hassel points out, "I use my ever-growing NSS knowledge, daily. When I read international, domestic, and local news I can more accurately interpret reports and activities of state and organization level."
The NSS program is applicable in daily life, making it ideal for many students.
The students have bright futures ahead of them, with exciting plans in the works. While some plan to attend graduate or law school, others want to pursue careers in intelligence and cybersecurity. The experiences they've had at UVU open endless doors for their career advancement and personal development. 
Despite the incredible nature of the program, it is still misunderstood by many who haven't researched it or delved deeper into the behind-the-scenes of it all. 
Bryce Krieger wishes that more people understood the vast array of career paths available to those with a degree in NSS. "I was recently reading an article about a lawyer who practices national security law for Microsoft. Particularly with the development of new technologies and globalization, more and more private sector careers related to national security are arising." Unique career opportunities and doors are opened for those with degrees in NSS.
Mizuki Hassel wants to show people that stereotypes have no place in the NSS program. "I wish people knew that NSS isn't just for white, male, military-oriented folk. Many students told me they thought it was a thing for ROTC--it can be, and certainly has been, but the people who head the program are incredibly kind, engaging, and open-minded," she said.
Samuel Elzinga agrees. "We have a wide array of courses on all kinds of topics, and I am sure there is a course every student at UVU would like," he said. "Take a look at our course offerings and see what you might enjoy. It's a really big program, so I guarantee there will be something that you'll like!"
NSS prepares students for bright futures. Additionally, the program itself looks towards an opportunistic future as those enrolled share their success and encourage others to join.