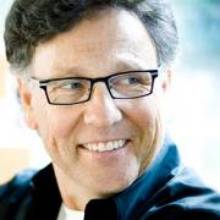 MICHAEL MCLEAN
Michael Mclean has written music and lyrics for more than 25 albums which have sold more than one million copies since 1983. His sea-faring musical, The Ark, debuted in New York City, November 2005, with an all-star cast, crew, and director. He has written four books, each with accompanying CDs: Distant Serenade, Hold on the Light Will Come: And Other Lessons My Songs Have Taught Me, The Forgotten Carols, and From God's Arms to My Arms to Yours.
As a filmmaker, Michael has produced and directed several films including, Together Forever, The Prodigal Son, and Mr. Krueger's Christmas starring film legend Jimmy Stewart.
He has received numerous national and international awards for advertising including the prestigious Clio Award, National Addy Award, New York Ad Club's Andy Award, two National Emmy Finalist awards, as well as the Bronze Lion at the Cannes Film Festival.
BRANDON MULL
Brandon Mull resides in a happy little valley near the mouth of a canyon with his wife and three children. He spent two years living in the Atacama Desert of Northern Chile where he learned Spanish and juggling. He once won a pudding eating contest in the park behind his grandma's house, earning a gold medal. Brandon is the author of the New York Times bestselling Fablehaven series and The Candy Shop War.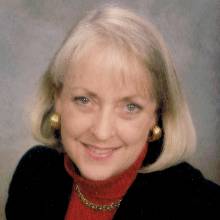 JALYNN PRINCER
JaLynn Prince is the Founder and President of Madison House Foundation, named after her 20 year old son, Madison, who has severe autism. The Madison House Foundation benefits individuals with autism as they transition to adulthood. Madison House has sponsored many conferences and round table discussions, educating hundreds of parents and professionals on various aspects of autism. In 1999, Ms. Prince was named the National Young Mother of the Year. Her platform consisted of issues facing families of children with disabilities, which she presented to numerous national and international audiences. She is on the Johns Hopkins University School of Education Advisory Board, the Utah Valley University School of Humanities and Social Sciences Advisory Board, and the American Mothers Inc. National Board.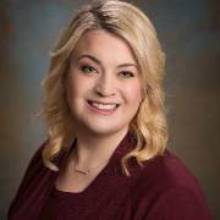 CHARLENE CROZIER
Charlene serves as the Director of the Orem Public Library, Orem, Utah. Her primary responsibilities include overseeing the day-to-day operations of the public library and serving as a member of the city's executive management team. Prior to her appointment as the Library Director in 2013, she served as the Community and Neighborhood Services Manager for the City of Orem. Charlene has a passion for community building and has worked in the field of municipal public management for over 25 years.
Charlene is a graduate of Brigham Young University's Romney Institute of Public Management with a Master of Public Administration degree and holds a Bachelor of Arts degree in English, also from BYU. Charlene and her husband Jerry live in Orem. They are empty nesters with three young adult children who are working and attending college.
ELIOT WILCOX
Eliot Wilcox is the Executive Director of Timpanogos Storytelling Institute. In his role, he coordinates the efforts of hundreds of volunteers to produce the Timpanogos Storytelling Festival and other year-round Timpanogos Storytelling events. The Festival attracts tens of thousands of attendees, including visitors from throughout the nation, and features award-winning performers. The Institute's education efforts reach over 35,000 students and teachers throughout the state of Utah each year.  Eliot has an MA in English from Brigham Young University.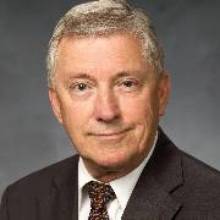 G. Kevin Jones
G. Kevin Jones is is accomplished in law, authored award winning law review articles, provided meaningful community service, and is a popular adjunct professor at Utah Valley University.   Kevin has worked in the three branches of the United States government: Legislative (Article I),  Legislative Assistant to U.S. Senator Ted Sevens (R-Alaska); Executive (Article II), Attorney-Advisor , Office of the Solicitor, U.S. Department of the Interior; and Judicial (Article III), United States Supreme Court Fellow, Washington, D.C..  Kevin graduated with a BS degree Summa Cum Laude from Brigham Young University in 1974 and received his JD Cum Laude from the same institution in 1977.  He also holds an LL.M. (Master of Laws) degree from the University of Utah and an S.J.D. degree (Doctor of Juridical Science) from the University of Virginia, the highest degree awarded for the study of law.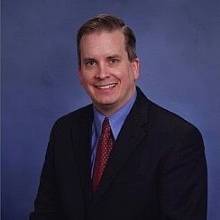 JEREMY COTTLE
Dr. Jeremy Cottle is Chief Executive Officer/Managing Director for Provo Canyon Behavioral Hospital located in Orem, Utah. He holds a Doctorate in Counseling, Education, and Supervision from St. Mary's University; a Master's in Social Work from Our Lady of The Lake University; and a Bachelor's in Psychology from Weber State University. Dr. Cottle has both inpatient and outpatient psychiatric experience treating adolescents, adults, and older adults. He serves on advisory boards for Wasatch Mental Health and Utah Valley University School of Social Sciences. He is co-chair for the Utah Hospital Association Committee on Mental Health; he teaches psychopharmacology at Brigham Young University in the graduate school of Social Work. Dr. Cottle is passionate about "Breaking the Silence" of mental illness and filling the gaps (of mental health) where services may be limited in Utah and surrounding counties. When he is not working, he and his wife enjoy traveling and recreational actives with their four children. He is an avid reader especially in the field of mental health and crime novels. He also likes to hike, fish, road bike, watch football, and barbeque.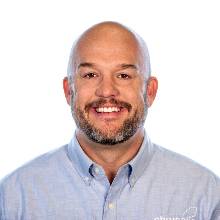 MARC CHRISTENSEN
Marc Christensen is the CEO for Chrysalis and has been leading the organization for over 25 years. Chrysalis provides support for individuals with disabilities throughout Utah and Nevada. Headquartered in Orem, Utah, Chrysalis is a proud supporter of UVU. Marc began working in the disability field as a part time summer job many years ago, loved it and has never left the field. Delivering quality services is his passion and preparing the next generation of leaders to continue this mission is his goal.
His education includes a Bachelors degree from Brigham Young University and a Masters in Mental Health Counseling from University of Phoenix. He enjoys spending time with his family, kayaking, hiking, and exploring the mountains.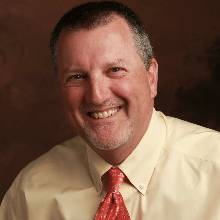 RICHARD NANCE, MSHHA, MSW, LCSW
Richard Nance has been the Director of the Utah County Department of Drug and Alcohol Prevention and Treatment since 1998.  He holds a Masters Degree in social work from Brigham Young University (1995), a certificate in Drug and Alcohol Counseling from the University of Utah (1993), and a Masters in Health administration from the University of Alabama in Birmingham (1981).  His work has included hospital administration, counseling with adults, children, and youth, and adults with substance use disorders.  Richard is an adjunct faculty member at Utah Valley University and BYU where he teaches Applied Skills and Ethics for substance abuse counseling students and guest lectures on public policy.  Mr. Nance also serves on two UVU boards: the MSW Advisory Board and the College of Humanities and Social Sciences Dean's Advisory board.  He served as a grant reviewer for the National Institutes of Drug Abuse .  From 2005 through 2014 he served on the executive board of State Associations of Addiction Services including responsibilities as Treasurer, President Elect, and President.  He also served as Chair of the Behavioral Healthcare Committee of the Utah Association of Counties where he also leads the Public Policy Committee.  He was co-author of "Promoting Benchmarking in Addiction Treatment" published in the journal Behavioral Healthcare in April 2009.  Funding support for his position comes from the federal SAPT Block Grant, Utah State and Utah County general fund dollars and minor grants, Medicaid, and other non-governmental revenues.
Fourth Section (Section 4)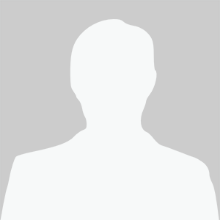 ISAAC THOMAS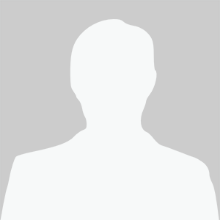 RANDY PAUL, PH.D.