From soccer player to a National Football League (NFL) kicker, Matt Gay, a former UVU Communications student, kicks his way into the Super Bowl. Under former head soccer coach Greg Maas, Gay joined the Utah Valley University Wolverines' men's soccer inaugural season as a freshman forward from Orem High School. While at Orem High, Gay was a two-time first-team all-state soccer player setting school records for goal scoring.
In 2014, Gay was named the Western Athletic Conference (WAC) player of the week. As the leading offensive player for the WAC and representing the UVU men's soccer team, Gay scored two goals against Gonzaga, thus securing the win in front of 3,209 fans at Clyde Field. Gay earned his associate degree for UVU, and Gay continued to play soccer until recruited by the University of Utah's football program. In 2017, after successfully making 30 field goals from 34 attempts, Gay won the Lou Groza Award naming him the nation's top kicker. Gay entered into the NFL draft upon graduation from the U and was picked up by the Tampa Bay Buccaneers in 2019. In 2020, while on Colt's practice squad, the Los Angeles Rams jumped at the chance and signed Gay, a decision that would lead them straight to the Super Bowl. Gay secured 14 of 16 field goals in his first seven games with the Colts, including the game-winning kick against his former teammates, the Buccaneers. During this past Super Bowl, Gay made the one field goal attempt from 41 yards helping to secure the Los Angeles Rams win against the Cincinnati Bengals.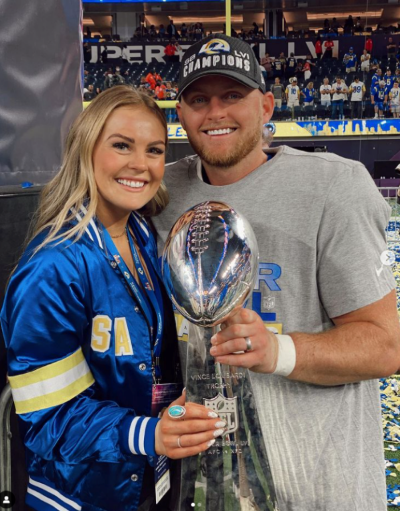 To read more about Matt Gay's accomplishments, check out these articles.