School, Skates and Striving for Perfection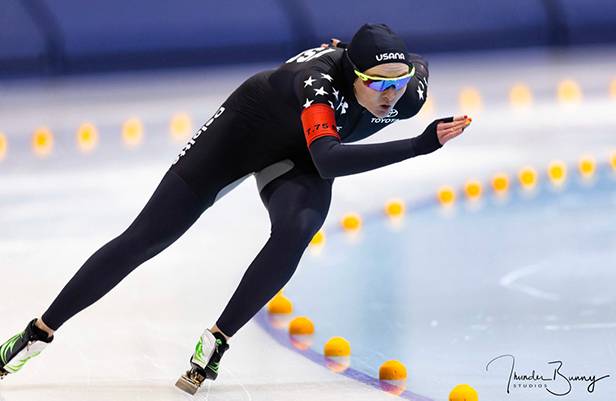 UVU student, Brianna (Bri) Bocox studies Forensic Science when she is not on the ice training for Olympic glory as a long track speed skater. In the 2018 Olympic trials she took 9th in both the 1,000m and 1,500m. In February 2019 she took home 3 Gold medals at the Four Continents Championship in Milwaukee for the 1,000m, 1,500m and the women's team pursuit. Bri continues her training with Team USA in Salt Lake City, looking towards the 2022 Olympics in Beijing. 
Bri credits her success to the support of her family and coaches. She stresses the value of a strong will and mental toughness, paired with faith in God, for pushing her to the top. Her inline coach taught Bri the saying "Control what you can control; God will control the rest." She sports these words as a tattoo, which helps guide her in challenging times.
 Bri enjoys a challenge. She says stress makes her sharper and able to push herself harder. "Skating on ice is so much about technique. It has to be flawless." She applies her skills and mental focus to her educational pursuits as well. "Forensics has always been fascinating to me. It's a job where I can help solve crimes without being directly in the line of action."