BOARD OF TRUSTEES AWARD OF EXCELLENCE – EXCEPTIONAL CARE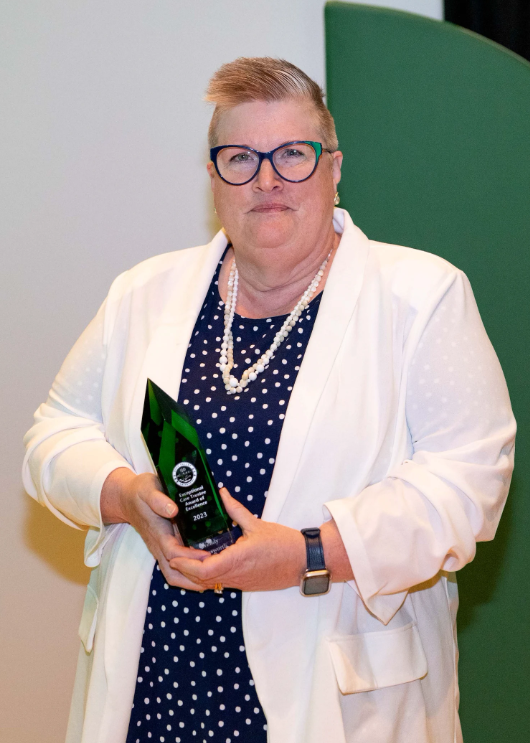 WENDY FARNSWORTH – ACADEMIC ADVISOR, COLLEGE OF HEALTH AND PUBLIC SERVICE
Wendy Farnsworth hails from Elkins Park, Pennsylvania, and has served UVU for more than 15 years in academic advising roles. She holds a bachelor's degree in retail management from Brigham Young University. Farnsworth's favorite part of working at UVU has been creating true friendships among colleagues who share the goal of students gaining knowledge, skills, and self-confidence while earning their degrees to thrive in the world. She has been married to Reed Farnsworth for more than 35 years, and they have seven children and 19 grandchildren. She enjoys reading around 10 books per week, collecting gemstones, and spending time with family.
Wendy was nominated by her colleague, Jennyfer Gaede. "Simply put, Wendy's amazing. She goes above and beyond. Wendy really cares about her students. She makes time to listen to them and to help them through their difficulties. She has a way of getting to the heart of the matter and helping her students to find what's important, find their 'why', and then own that."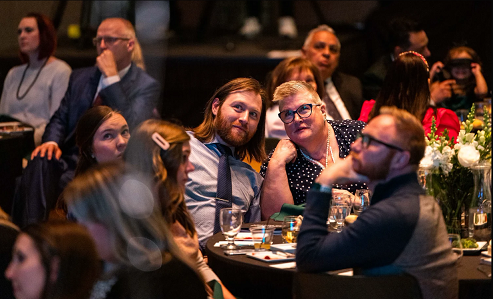 "I'm grateful to be an advisor. I think about the many places I've been on campus. In each place, I have fallen in love with my students and with my colleagues. It takes a village to raise a child, but I believe very strongly that it takes a good campus, and in our case a university, to educate each student." – Wendy Farnsworth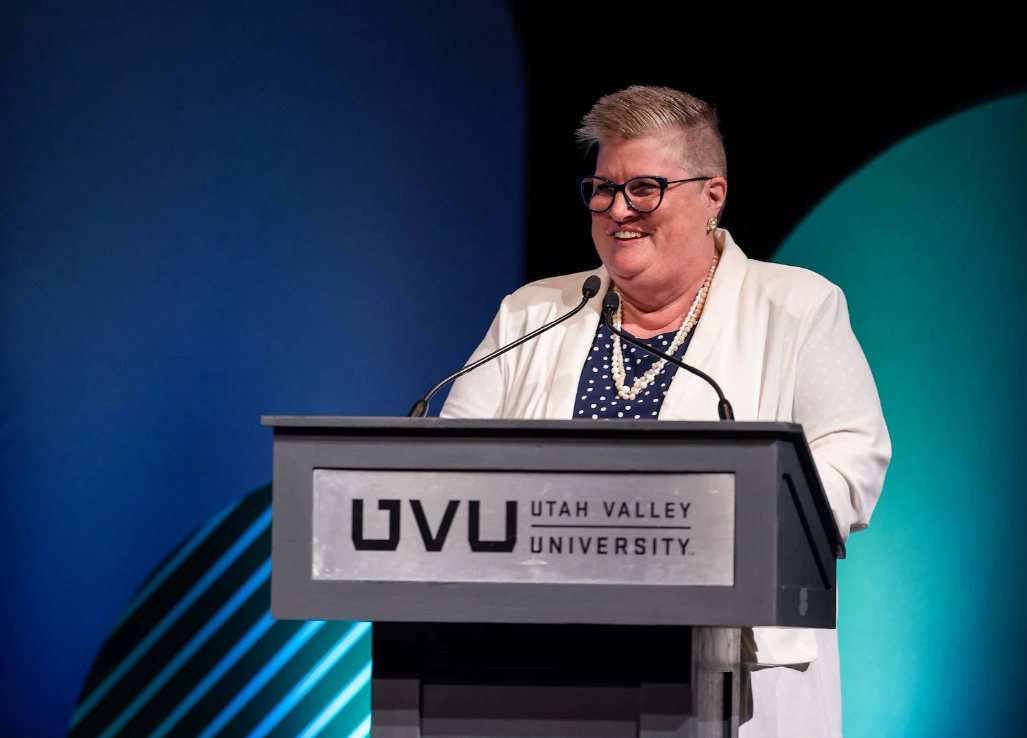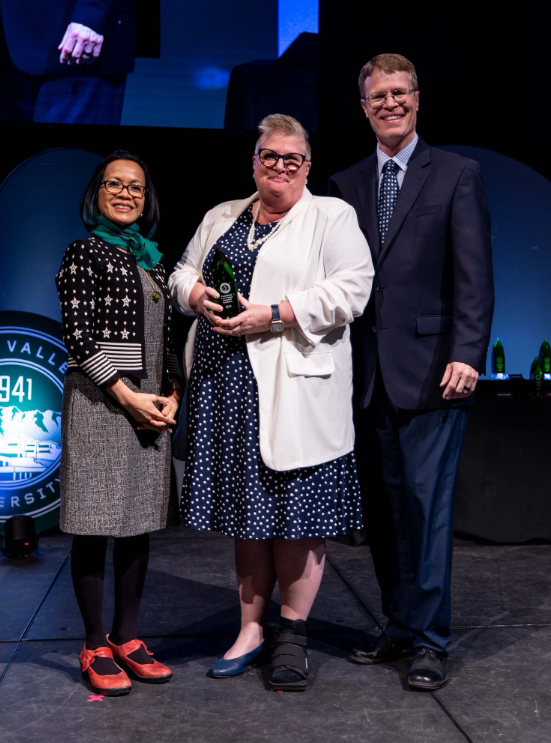 A MESSAGE TO THE 2023 BOARD OF TRUSTEES AWARDS OF EXCELLENCE RECIPIENTS FROM UVU CHAIRMAN OF THE BOARD OF TRUSTEES, JAMES CLARKE:
Congratulations to our 2023 Awards of Excellence winners! I'm so pleased to join President Tuminez in honoring you for your exceptional efforts!
You are key leaders in creating this "first-choice" university for so many Utah students. Because of your work, UVU is expanding, achieving new heights, and creating a world-class campus experience — all with the singular goal of supporting our students as they work toward fulfilling their dreams.
The Board of Trustees sees and values your hard work. We are grateful that you've dedicated your time and talents to UVU and its mission.
You provide an example of engagement, service, leadership, innovation, and purpose for our entire community. For this, we are honored to recognize you today.
I hope that you will enjoy this celebration with your loved ones and your peers. On behalf of the entire Board of Trustees, we extend our heartfelt gratitude for all that you do.
Wendy's Nomination
Wendy is an outstanding Academic Advisor who cares about her students and works hard to ensure they have the information they need to persist and graduate in their chosen degree. She epitomizes exceptional care, exceptional accountability, and exceptional results.  When students are unable to meet during regular business hours, Wendy sets after hours appointments.  She has been known to work through lunch and even schedule appointments every 20 minutes to ensure more students have the opportunity and ability to meet with her.
As the Forensic Science program has gone through the accreditation process, Wendy has spent countless hours identifying individual students' class needs and creating specialized plans to assist each student in getting through the program prior to it becoming a cohort.  She contacted students via email and phone to arrange time to meet with them individually to explain the process they needed to follow in order to register for the highly coveted, limited seats in each forensic science class. Additionally, Wendy assisted several students who had misinformation to be able to graduate earlier than they anticipated.
When it comes to getting to the heart of the matter, Wendy knows the right questions to ask.  She persists until the students figure out their "why" and "own" it.  This provides them with additional momentum to get through the tough days and persist in class and in life. Wendy helps students discover the viability of their plan and adjust when necessary.  Student success is at the core of Wendy's personality. 
Without a doubt, Wendy uses her knowledge and vast years of experience to benefit students.  Working as an advisor for several colleges over the years has afforded Wendy a large network and provided her with the skills to point students in the right direction. Wendy genuinely cares about all students, whether they are assigned to her or another advisor.  She makes time for them and helps them.