CM Closing Social and Fred Davis' Retirement Party!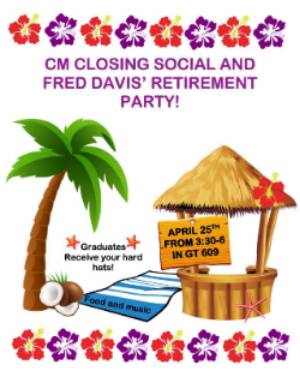 Come join us on April 25th in GT609 from 3:30-6pm to celebrate another successful year and the retirement of Fred Davis who has worked at UVU in the Construction Technologies Department for over 25 years!  
Graduates will receive their hard hats and we will have dinner, dancing, and music! This is an event you will not want to miss! 
Come for great food and company, leave with a full stomach!