Get to Know Our DGM Advisors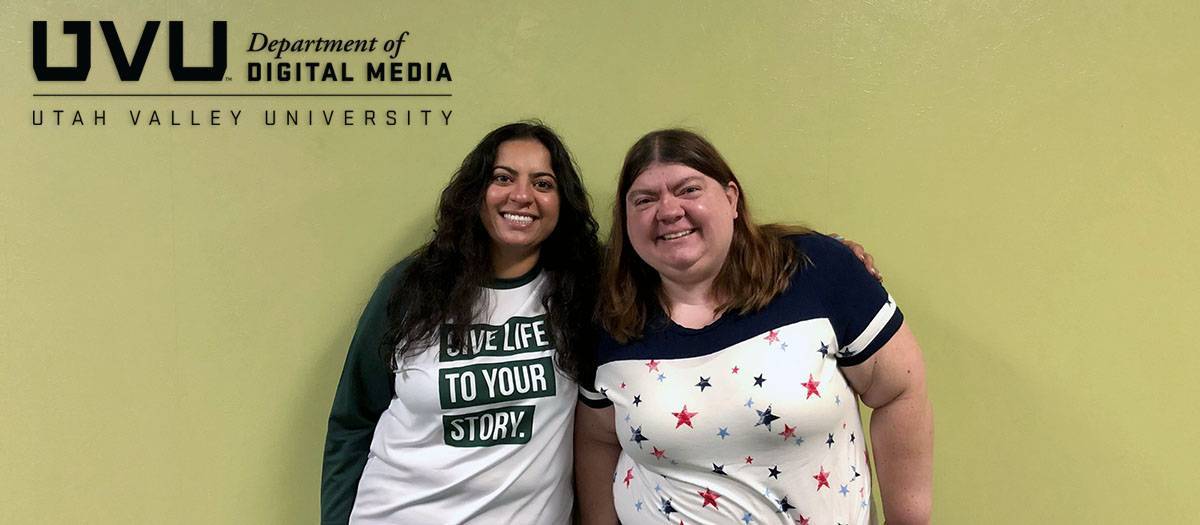 Sehrash Khan (left) and Joyce Porter (right)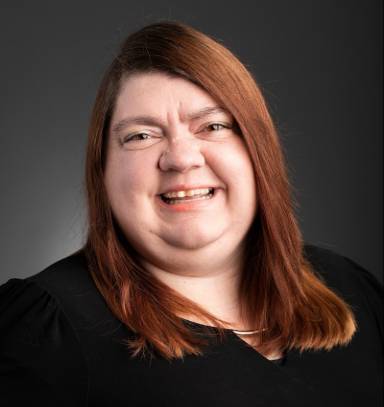 Joyce Porter
Joyce Porter advises for Digital Media Majors Last names K-Z. She is a UVU alumna and has been advising for the Digital Media department for 11 years. Joyce loves working with DGM students because she enjoys seeing their passion for what they love to do and loves seeing what they become. 

Joyce loves the DGM shared love of all thing's entertainment. When you go to her office, you will see movie swag throughout, and there will be more to come. She also loves puzzles. There is always one going in her house. A unique thing to know about Joyce is that she is extremely lucky. She has lost count on the number of items she has won from entering contests.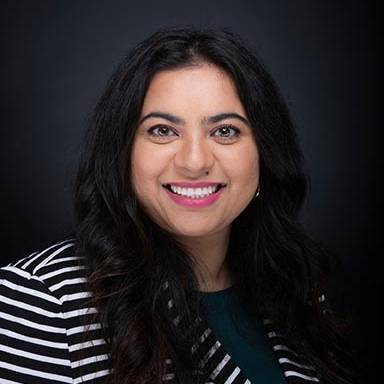 Sehrash Khan
Sehrash Khan advises for Digital Media Majors Last names A-J. She loves to read, write poetry, watch movies, and listen to music; this makes her feel very much at home in the Digital Media department!
About two years ago, Sehrash taught herself to play the Ukulele and wants to learn the guitar. She loves to go outside for walks and loves watching movies. Marvel movies are one of her favorites. She spent most of her life on the East Coast in Maryland. As of 2021, Utah is starting to feel like home! In addition to speaking four languages, Sehrash can have a conversation in GIFs and Memes.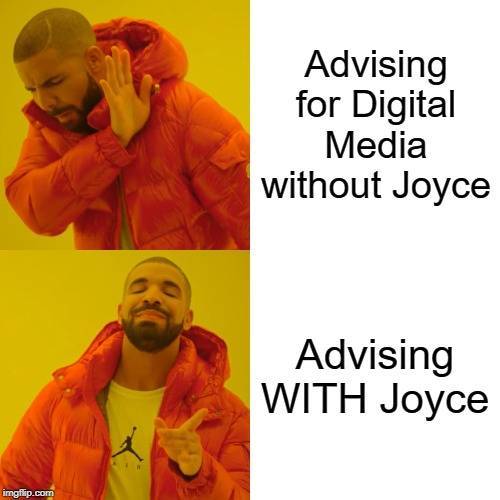 Meme by Sehrash Khan