Joint Venture: UVU Digital Cinema Production and Theater Programs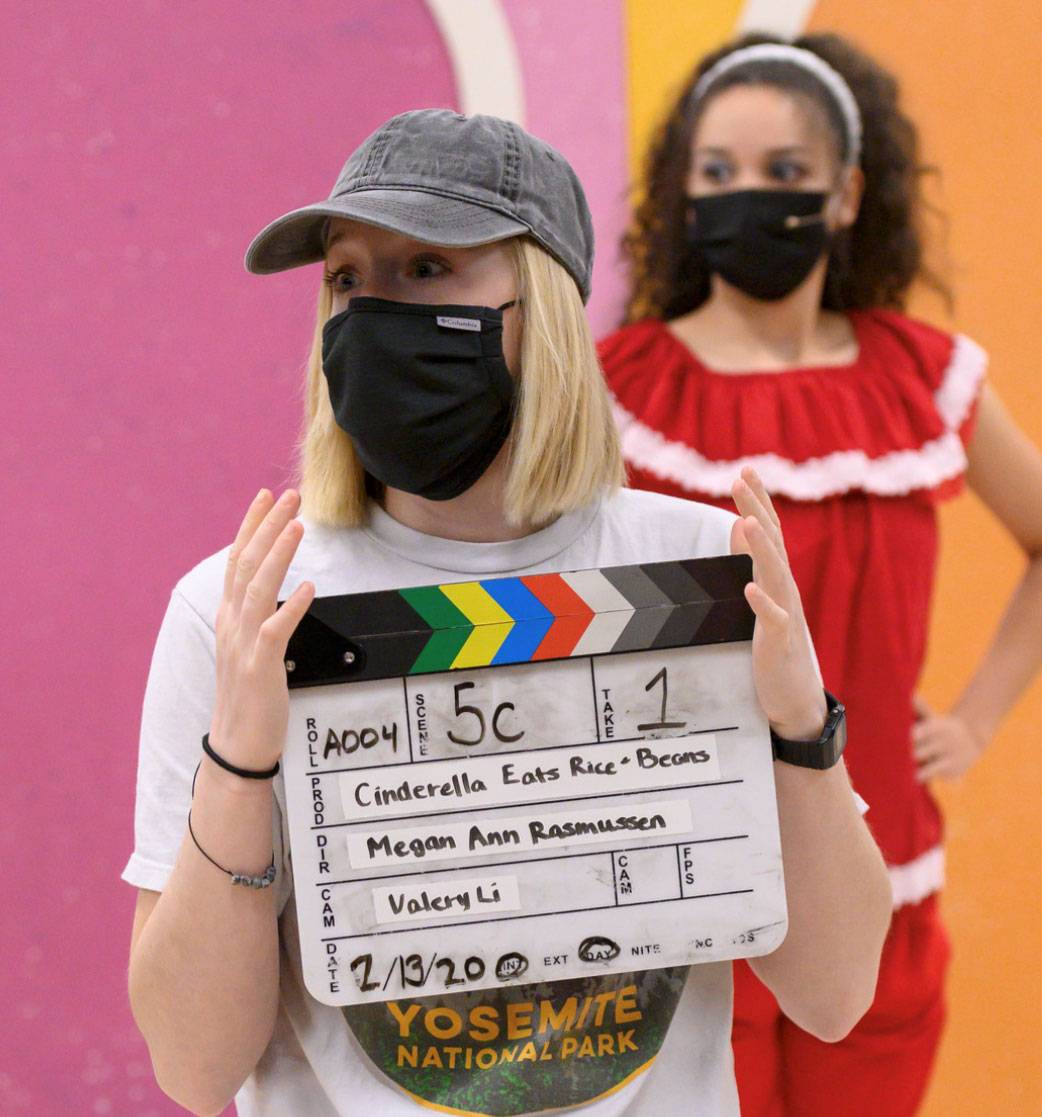 Kelty Heppler calls the slate (photgraph by SuzyO)
The UVU Digital Cinema Production (DCP) and Theater programs recently collaborated on Deborah Wicks La Puma and Mexican playwright Karen Zacharias' Cinderella Eats Rice and Beans: A Salsa Fairy Tale. Because of the COVID-19 pandemic, the Theater Department could not tour its annual performance to elementary schools throughout the state. To solve their problem, they turned to the DCP program. 
Digital Media's Digital Cinema Production program provided students to film the project, including Kelty Heppler, Valery Li, Zach Beckstrand, Spencer Brook, Sebastian Montes, and Ariana Wray. The students shot, recorded, and edited two days of the masked and socially distanced performance with the assistance of Digital Audio Assistant Professor Owen Peterson.
The play was filmed from multiple angles and edited into a lively, engaging media performance. Cinderella Eats Rice and Beans: A Salsa Fairy Tale is now being streamed exclusively to nineteen different elementary schools to rave reviews. Collaboration was so successful the Digital Cinema Production program and Theater Department are actively pursuing new opportunities to learn from each other.
Read more about the production at the UVU Review "Bilingual Theater for Youth Revives Old Tales with New World Issues."