CineSkype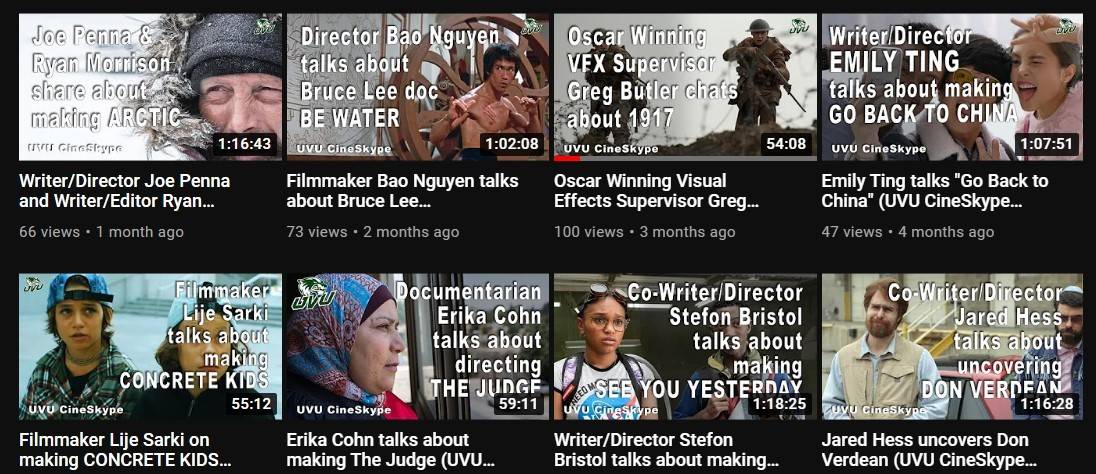 CineSkypes from 2020-2021 school year available on YouTube.
In 2015 Assistant Professor Duane Andersen began hosting CineSkype, a monthly event for Digital Cinema Production (DCP) students, including watching a movie and Skypeing with the filmmakers. CineSkype has since become part of the DCP curriculum after being folded into the one-credit Digital Lecture Series.
CineSkype exposes our students to various films, both well-known and independent, and children's and documentaries. The best part of the Skype session is that students can ask questions directly to individuals working in the industry. 
In the spring semester of 2021, students had the opportunity to hear from Oscar Winner, Greg Butler, Visual Effects (VFX) Supervisor for 1917. According to the YouTube description, Butler spoke about the effects of 1917 and his career in the visual effects industry.
Each fall and spring semesters, the CineSkype movie schedule is posted on the Digital Cinema Production website.