IFF: If and Only If Music Video Capstone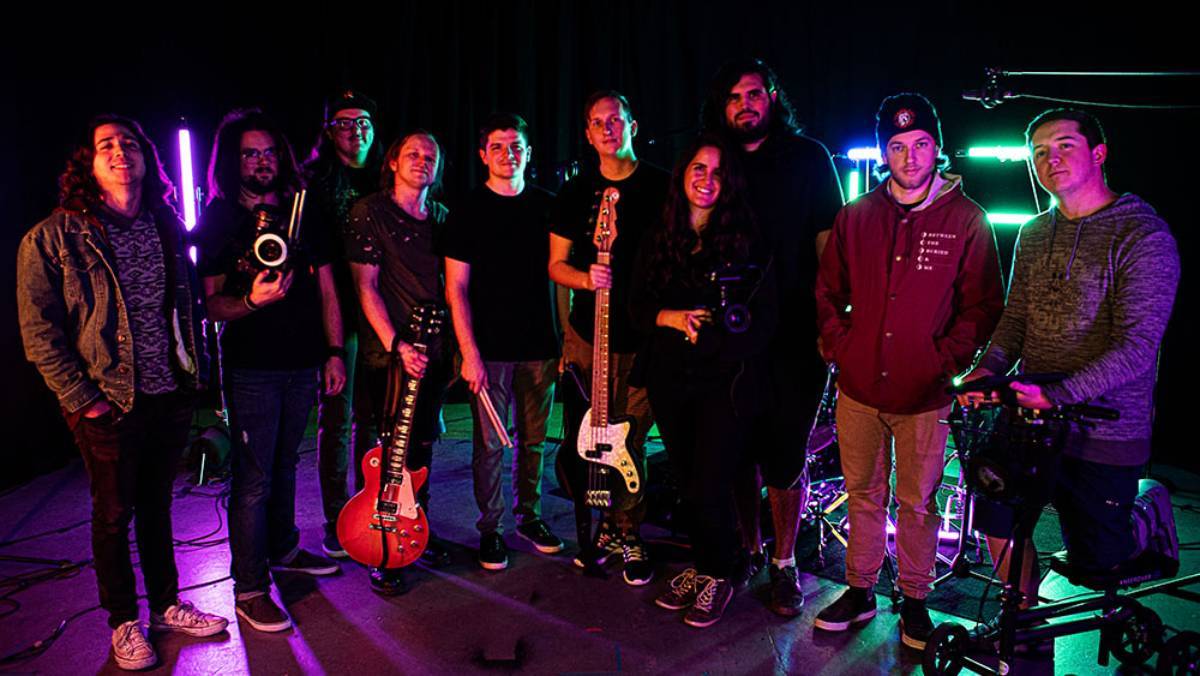 IFF: If and Only If with audio and cinema production crew
My capstone project was recording and filming a live studio session of the local band IFF: If and Only If. My goal was to get something similar in style to Audiotree Live, but I wanted the audio quality to be more professional. I was looking to have around a 45-minute set that was shot and edited in 4k. The band choice was perfect for the project because they were a band that hadn't had any studio recordings to show their fans, but they were talented enough to record a live set.
The project was filmed and lit with the help of former and current UVU DGM Cinematography students. The people that helped were incredible. They took direction well, made sure I understood every aspect of the filming, and they enhanced the vision that I had for the project. It was a great experience to collaborate with them. The biggest thing I learned from this whole project is the importance of the quality of the people with whom you work. If they know what they're doing, it makes everything run much more smoothly. If you strive to perfect your craft and pay attention to details, people will want to work with you more.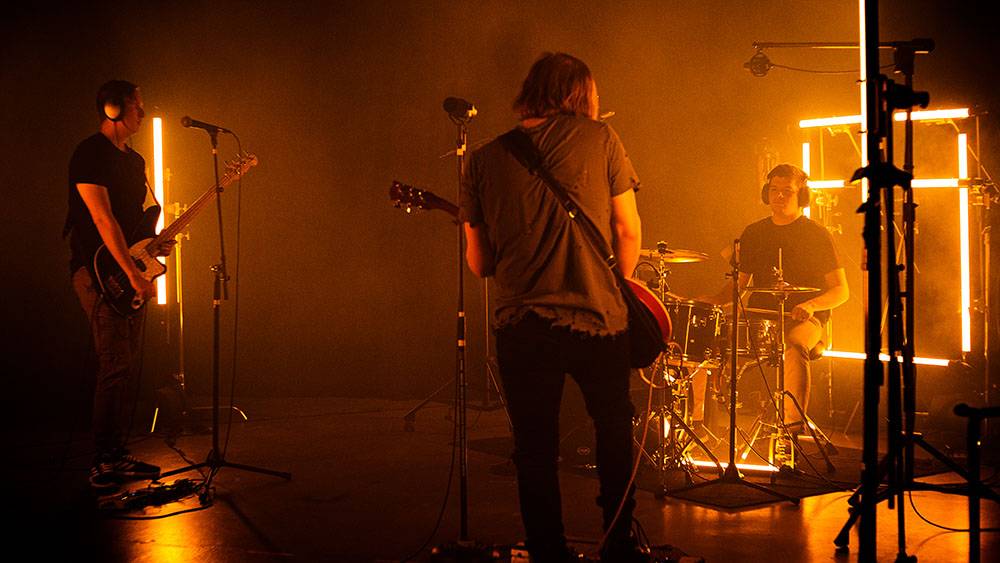 Members of IFF: If and Only If
The best thing that I did was plan everything out well in advance, so the wrinkles were ironed out before it became a problem. I had my crew picked, the studio booked, the call sheet written, and had the equipment rented out two-and-a-half months before we shot. We also did a practice run-through of the set to get the logistics of recording two rooms away, and not try to soundcheck with film people there. We planned it out so well that there were no major hiccups on filming day, and we did everything in one take.
I guess my conclusion is that this project exceeded my realistic expectations of what I could accomplish, and it turned into something that I didn't think was possible for me to organize and finish. It indeed was just something I only dreamt about at the beginning of my senior year. It's something that I will always be proud of doing.