DGM Showcase Winners 2020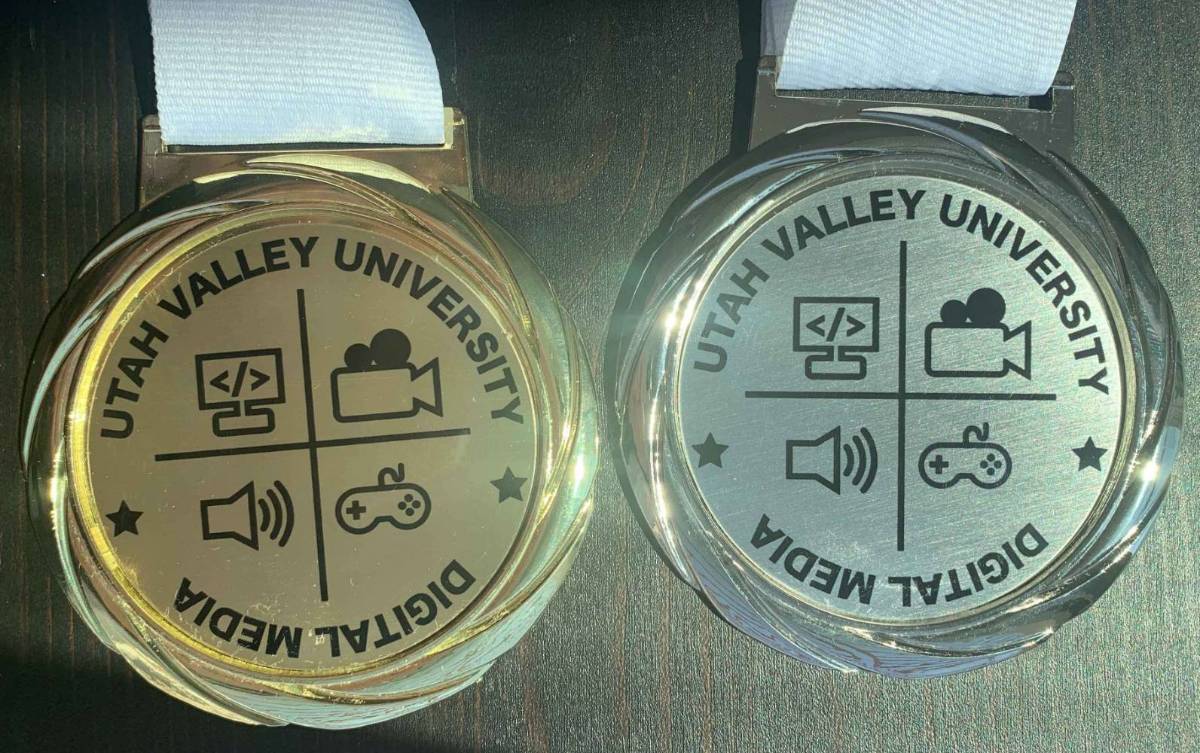 Gold and Silver medals for the DGM Showcase (above).
Amid the COVID-19 Pandemic The Digital Media Department went ahead with its yearly spring Digital Media Showcase virtually. Students throughout the various emphasis were asked to nominate their project as an individual or team. Facutly members have chosen their top two choices, Gold and Silver. These winners can be seen below with examples of their work. Faculty member Paul Cheney's VR work rounds out the list as a special mention. Thank you all those who submitted their work.
Animation & Game Development Winners
GOLD:
Jake Lofgren and Ben Judd
Virtual Reality: Scarlet's Den
SILVER:
Skye Slade
Level Design: Urban Recovery
Digital Cinema Production Winners
GOLD:
Adam Townsend, Shea Sexton and Lucas Barros
Documentary: Not Surviving But Living
SILVER:
Aaron Hurt
Short: Mirrors | srorriM
Web Design & Development  Winners
GOLD:
Mitch-Solo Tatafu
Immersive Website: Virtual Solar System Tour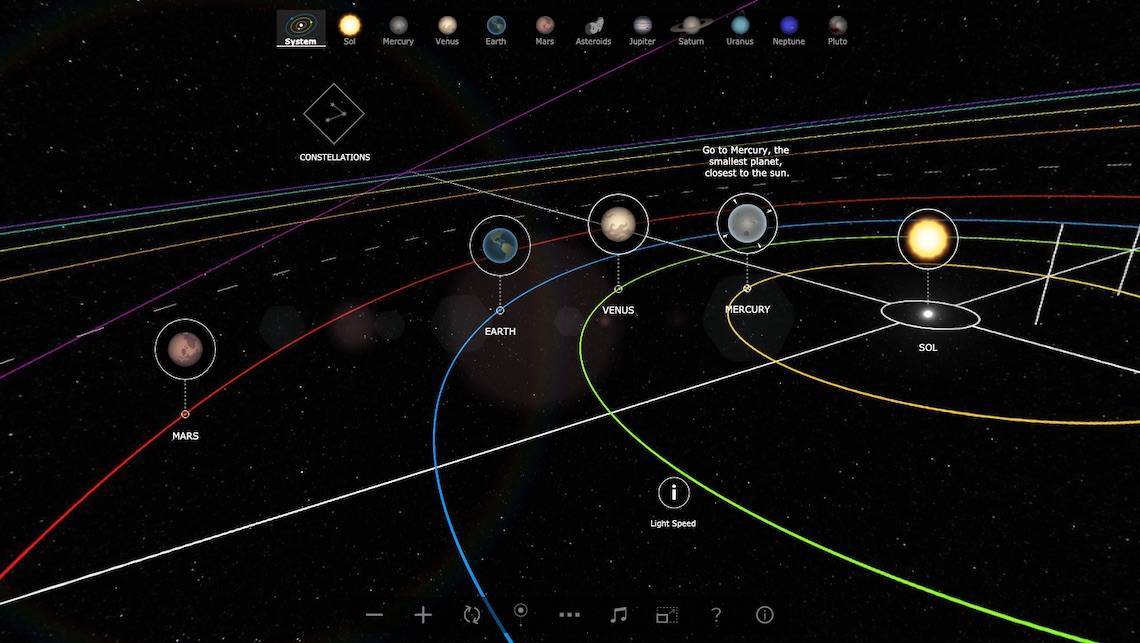 Screenshot of Virtual Solar System Tour
SILVER:
Andrew Black, Eric Weiss, Brett Monson, Candra Ray, Daniel Jones, and Josh DeGraw
Augmented Reality: O.R.B.I.T. (Opportunity for Reaching Broader Interface Technologies)
Digital Audio  Winners
GOLD:
Kayen Lee and Kellie Johnson
Post-production Audio FEMME Project:  Dead Without Your Love  (FEMME Project 3); Forevering (FEMME Project 4)
SILVER:
Cody Kopaska
Faculty Highlight
Paul Cheney
Virtual Tour of Salome's Tomb (Beit Lehi Project) in Beit Lehi, Israel.