UXpedition Austin 2022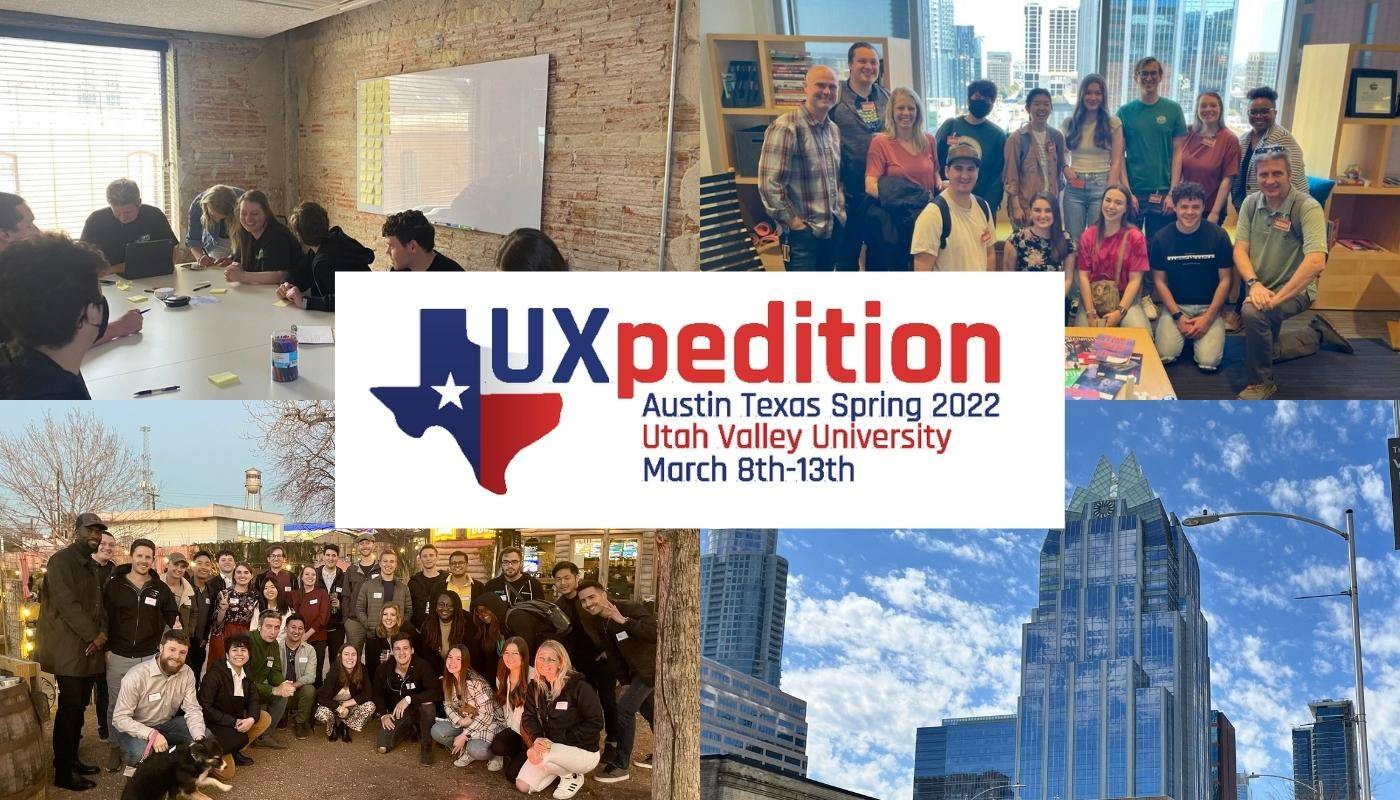 UXpedition Austin 2022 started out on March 8th when we traveled to Austin Texas. We had 11 students from the Interaction & Design emphasis of the Web Design and Development program. The student leader was Elizabeth Powell and the Professor was Dan Hatch. Additionally we had Grant Flygare Program Director - Student Media & Production who helped organize the travel and student grants.
In Austin the UXpedition had several activities scheduled for the students to network and engage with professionals in the Austin area.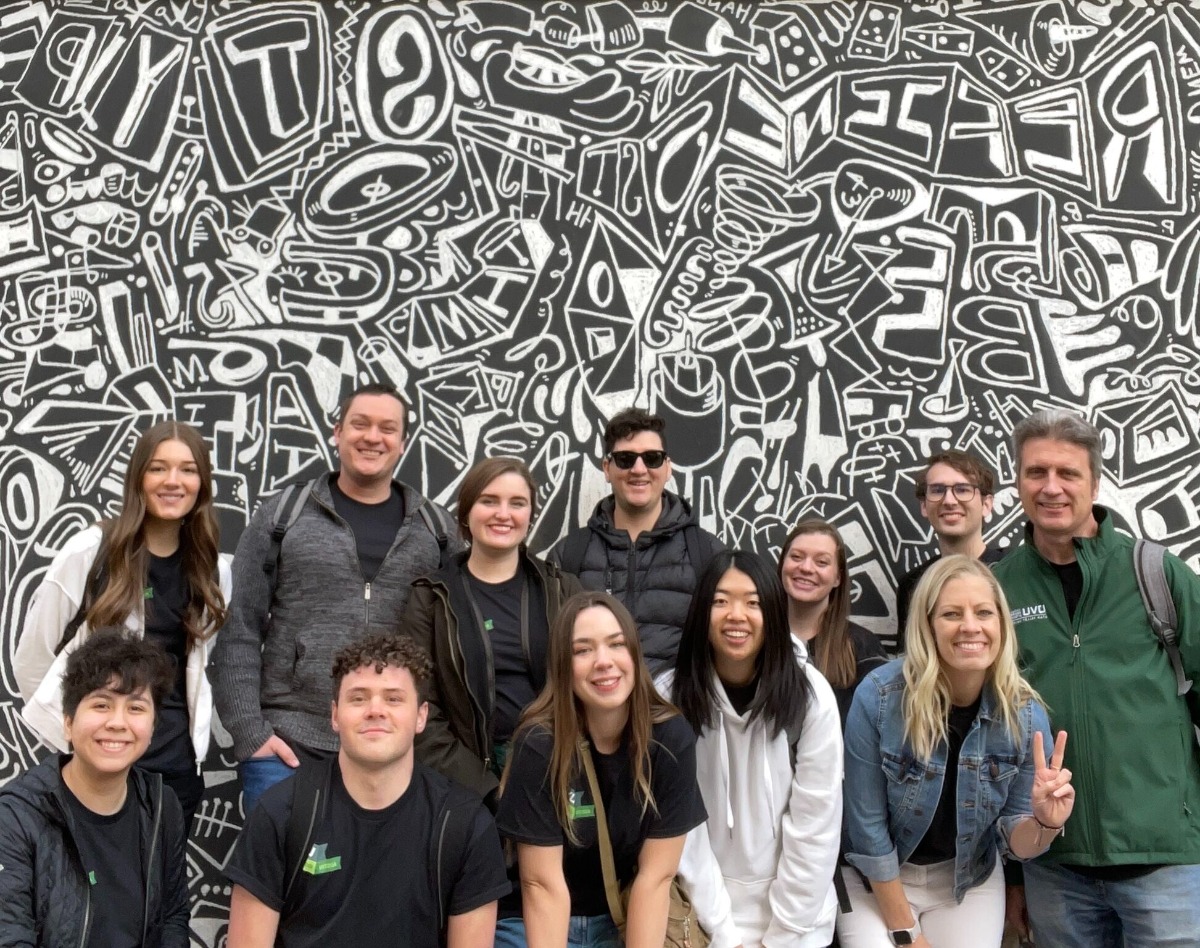 Wednesday
Design sprints at IMaware. Thanks to Sam Harper for hosting a design workshop. He prepared the experience and discussions on "How Might We" activities in their downtown Austin office.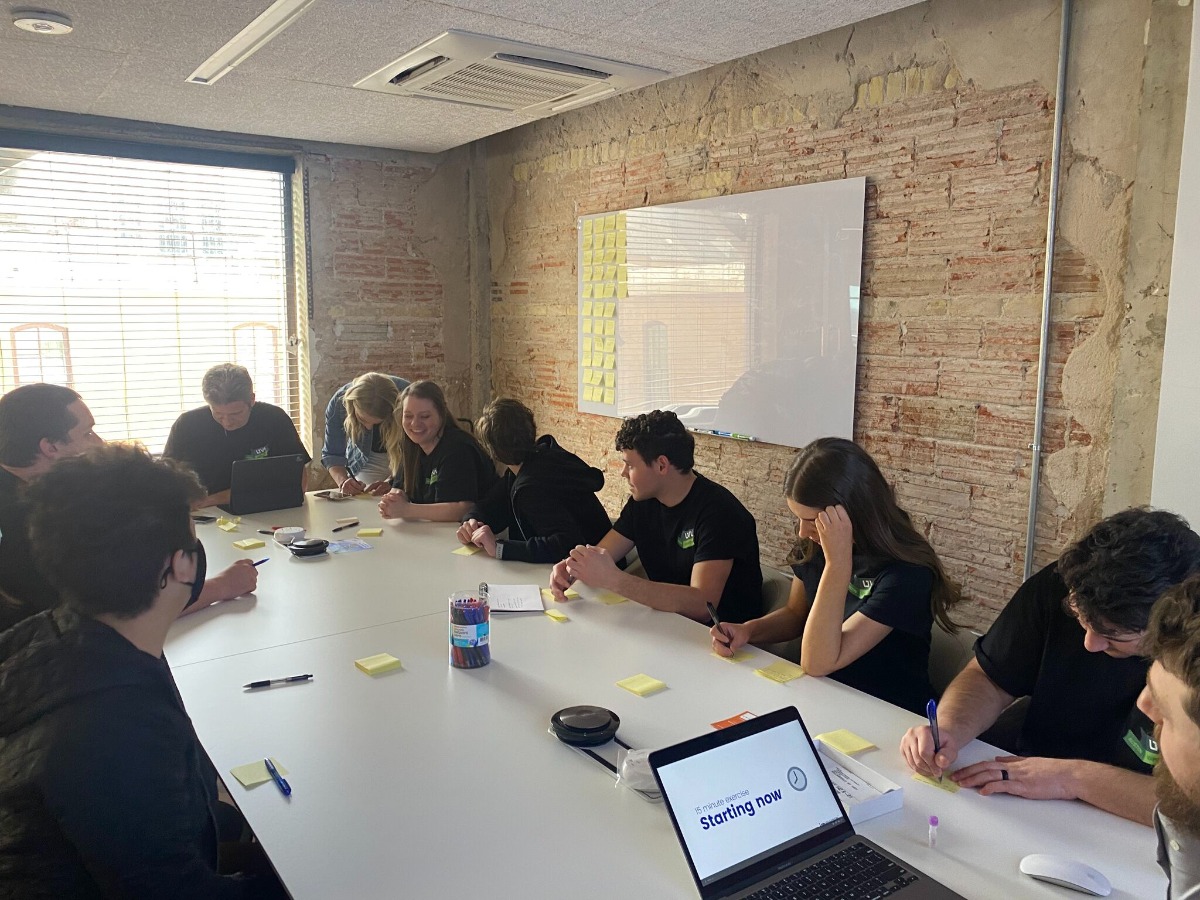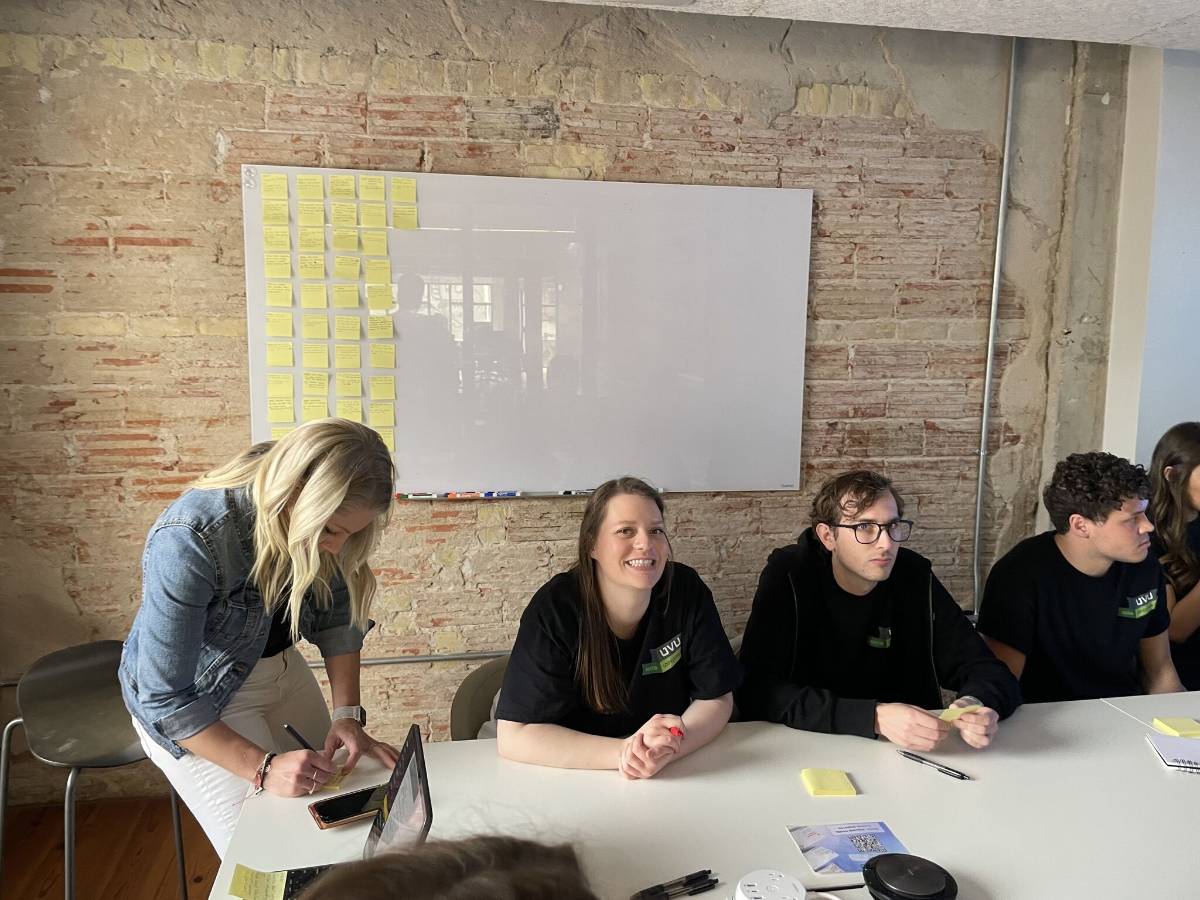 Later that evening we were hosted by the ATX UX user group at the Cosmic Coffee and Beer Garden. The students talked to and networked with more than 20 UX professionals in the Austin area. Thanks to Kasey Randall for setting up the meetup and Sam Harper for connecting us.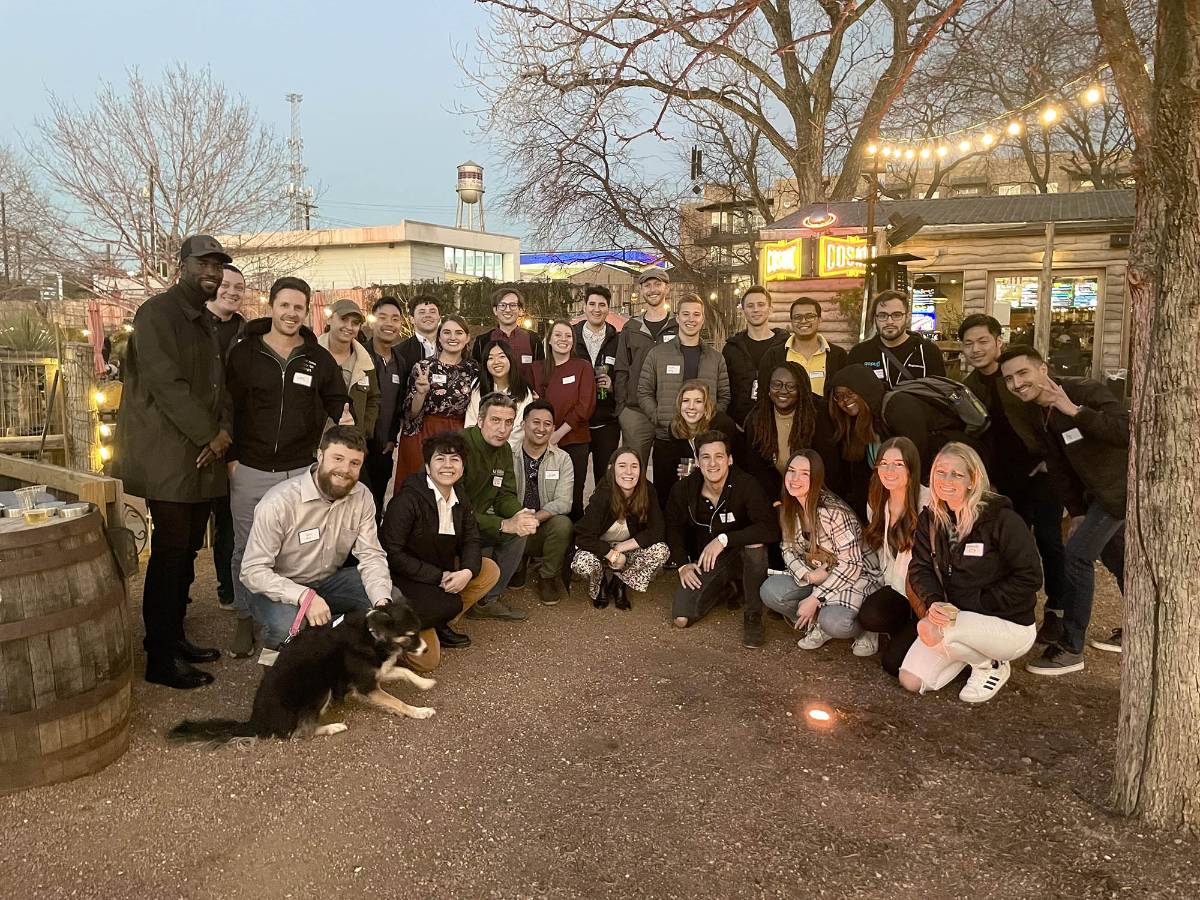 Thursday
We were hosted by Summer McAfee, NDCCDP at USAA offices for lunch. We were the first group to meet in their office since the start of the pandemic. We met with five members of their product design team, product manager, product designers, and developers.
Summer McAfee, NDCCDP thanks for hosting us for lunch! It was great to talk to your team.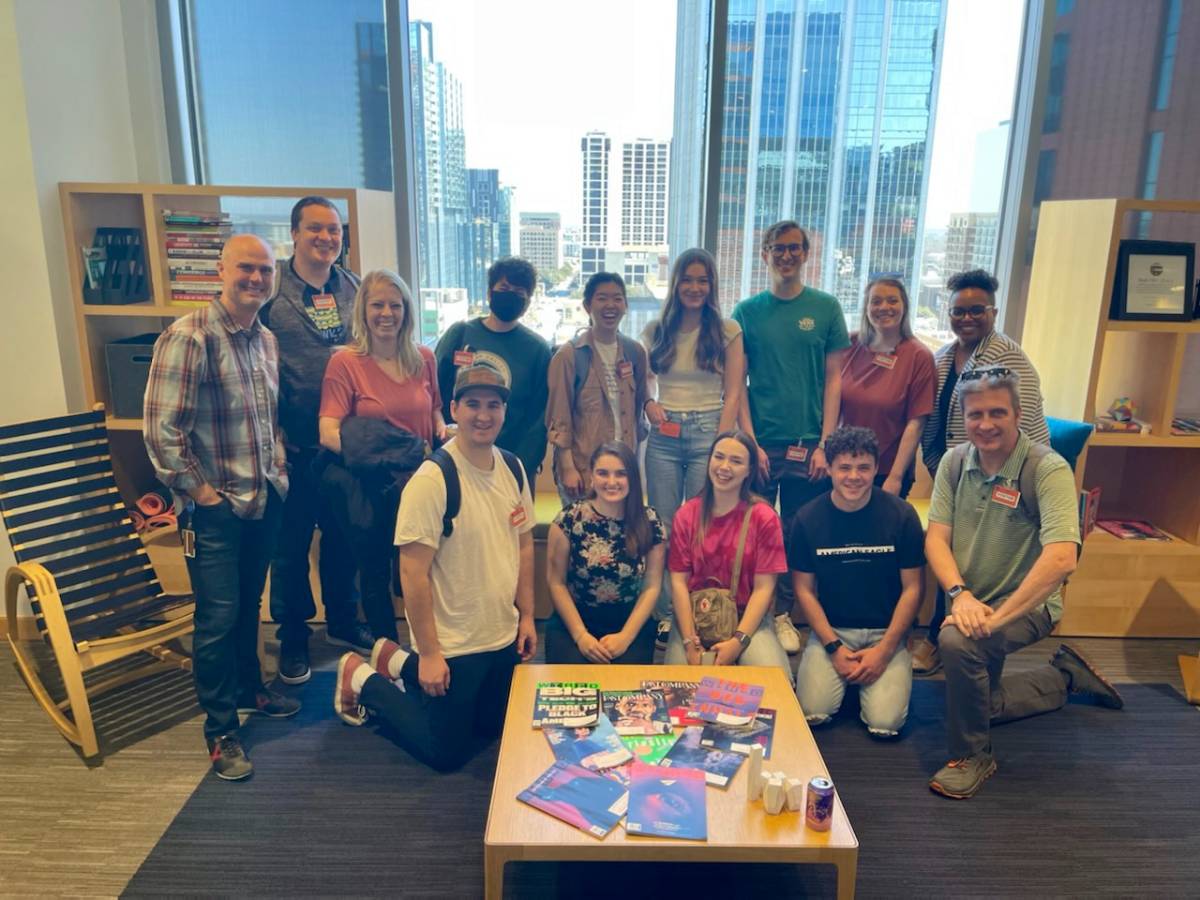 Friday-Sunday
We attended the SXSW conferences. We went to the Interaction Design tracts at the conference and attended sessions around, UX design, creativity, space, design industry and lots of other topics.