UXpedition Indianapolis 2022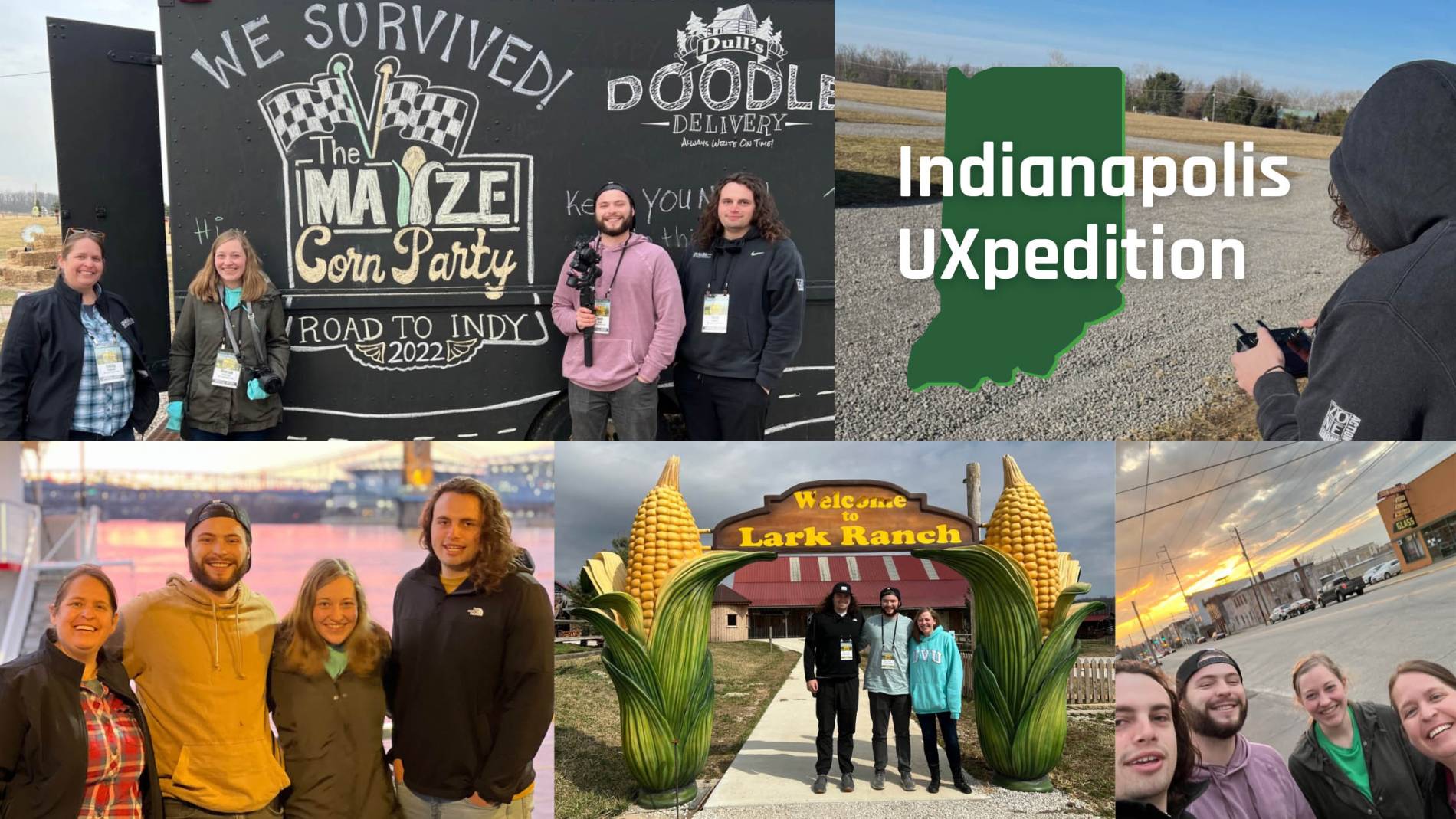 Admittedly, the pitch for this UXpedition was a departure from our usual locations. How many students would actually want to participate in creating web content for an event centered on agritourism? Well, three intrepid DGM-ers did and we had a good time while doing it! But hey, I'm getting ahead of myself…
In 2009, me and Logan Bench graduated from the newly launched Digital Media program at the even newer Utah Valley University. Logan and I remained friends for all these years. He had been working for The Maize Company, which consults and works with farmers all over the world to supplement their farms with public attractions like corn mazes. It's a niche market that has sparked a wonderfully exciting business.
Logan has been at the intersection of digital media experience and farming for over a decade. He's constantly pushing the envelope of what's possible and cutting edge. Whether it's producing exciting video productions or building an entire e-commerce ecosystem for farms, Logan is always looking at new and exciting opportunities. With his work with The Maize, it has been a wonderful partnership with the Maize and UVU Digital Media.
Every year The Maize hosts an agritourism conference called "Corn Party". Because of COVID restrictions, The Maize began doing Corn Party road trips across a few states visiting different farms before finishing in a city for a day of conference events. From a digital media standpoint, this is a rare opportunity for students to be involved capturing virtual tours of these locations, taking pictures, interviewing folks, and running the AV for a conference. This puts students in the content creator driver's seat!
UVU Digital Media was the AV support for Corn Party 2022 and worked closely with both Logan and myself. Students learned how to fly drones for those amazing aerial shots of large farms, they learned how to "run and gun" with our Sony cameras and gimbals, and take photos of attendees enjoying the event.
We started in Cincinnati, Ohio and made our way through Kentucky, and finished in Indianapolis, Indiana. I'm not sure how many miles we're talking but I can tell you, that we visited A LOT of farms. Fourteen in total.
Once in Indianapolis, the students worked closely with DGM alum Logan and learned some amazing things that he has developed in terms of recording conference sessions. It was an opportunity for students to get hands-on experience with the audio visual side. 
Often times in Web Design we take a lot of existing assets and build a wonderful web experience behind it. UXpedition Indianapolis was a change for us because we were the ones capturing those assets and preparing them for the web.
At the end of the conference, the team edited the virtual tours so that those who could not attend Corn Party, could participate virtually. From a production standpoint, it taught students to think about the things their audience would want to see.
Our team covered and captured a lot of territory but it was worth it. The Maize has been very pleased with our work and UVU Digital Media made an impression at the conference with it's 400 attendees.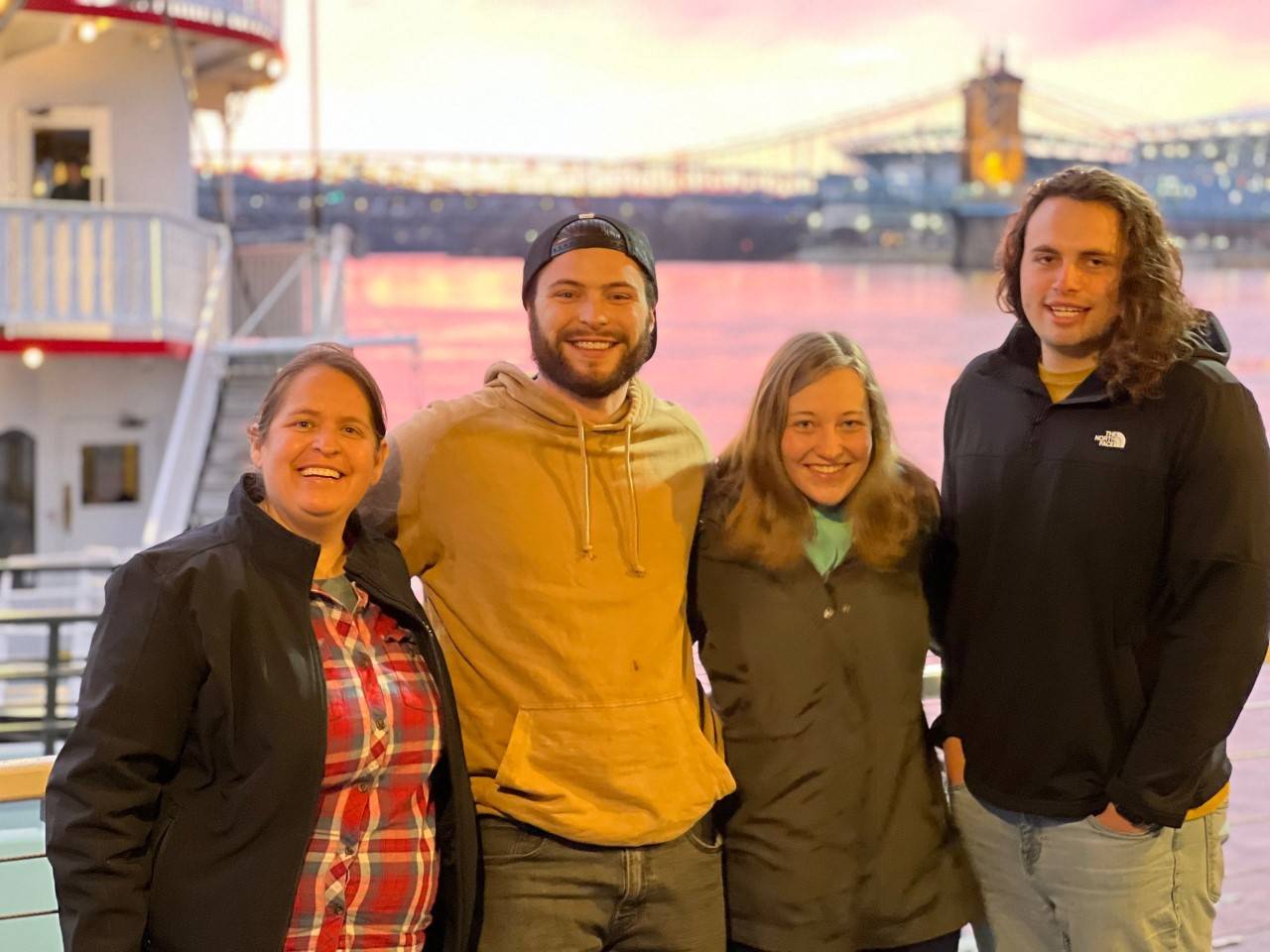 First Day: River Boat Tour!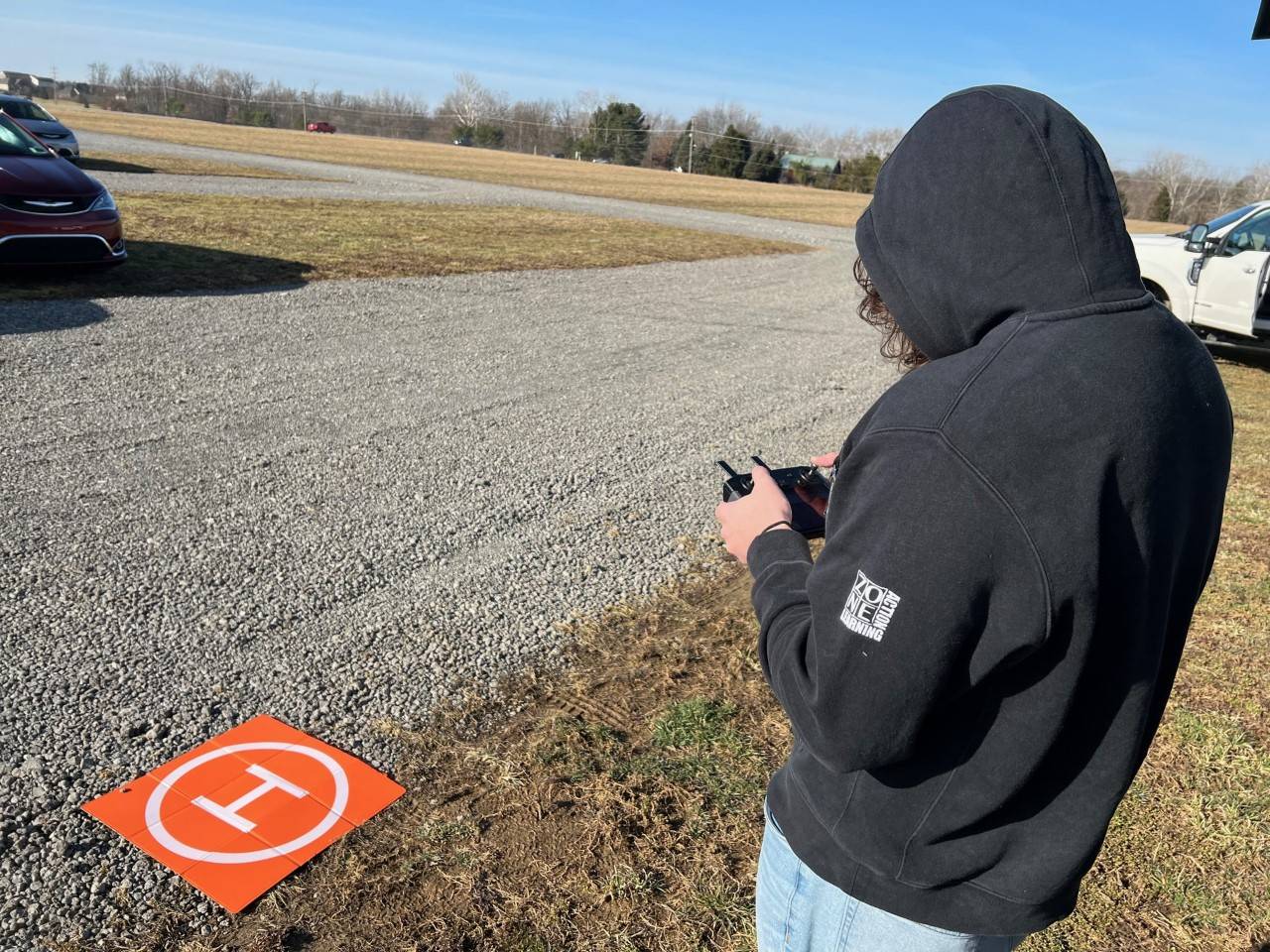 Sam Flying a Drone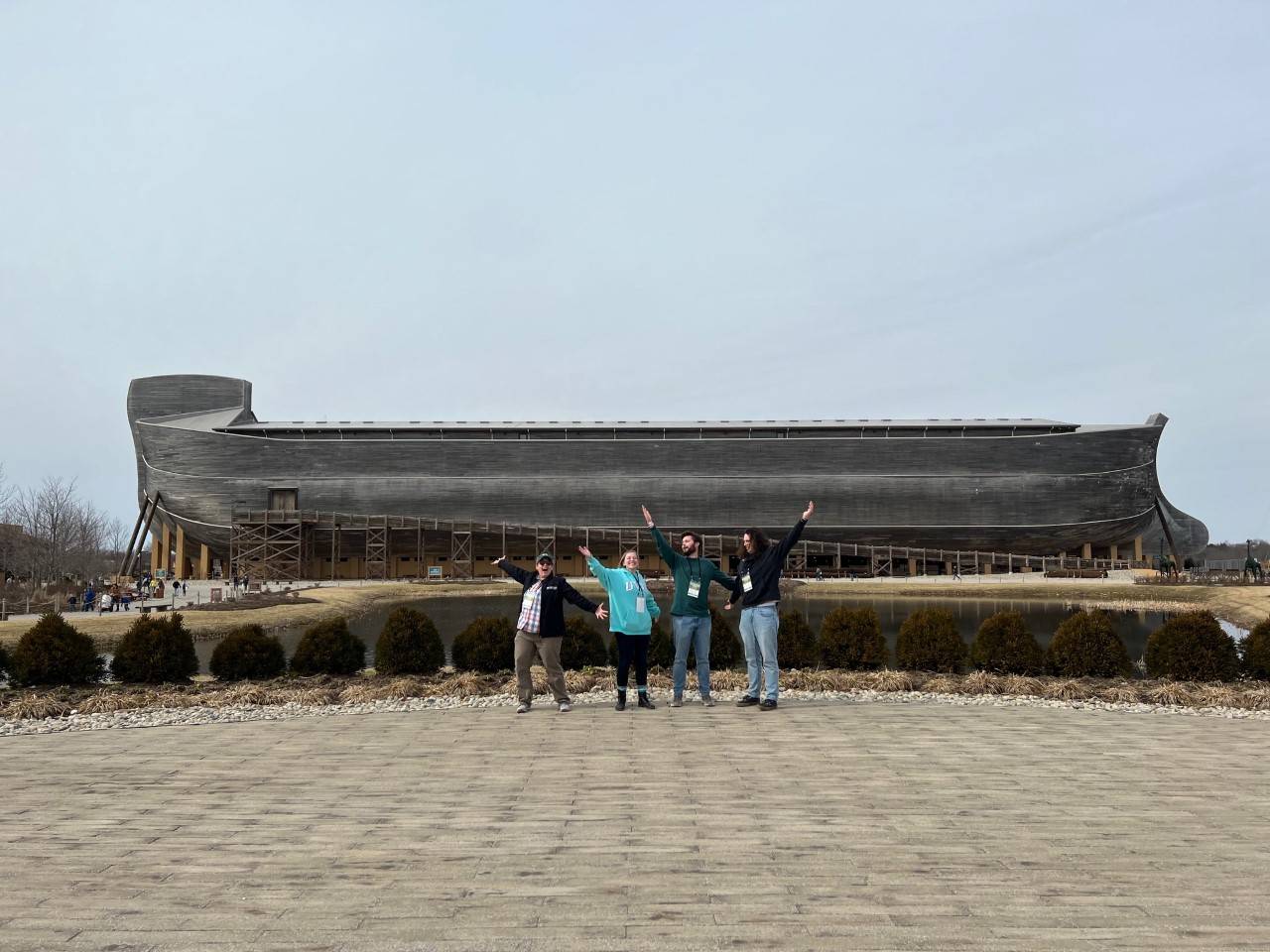 The Ark Encounter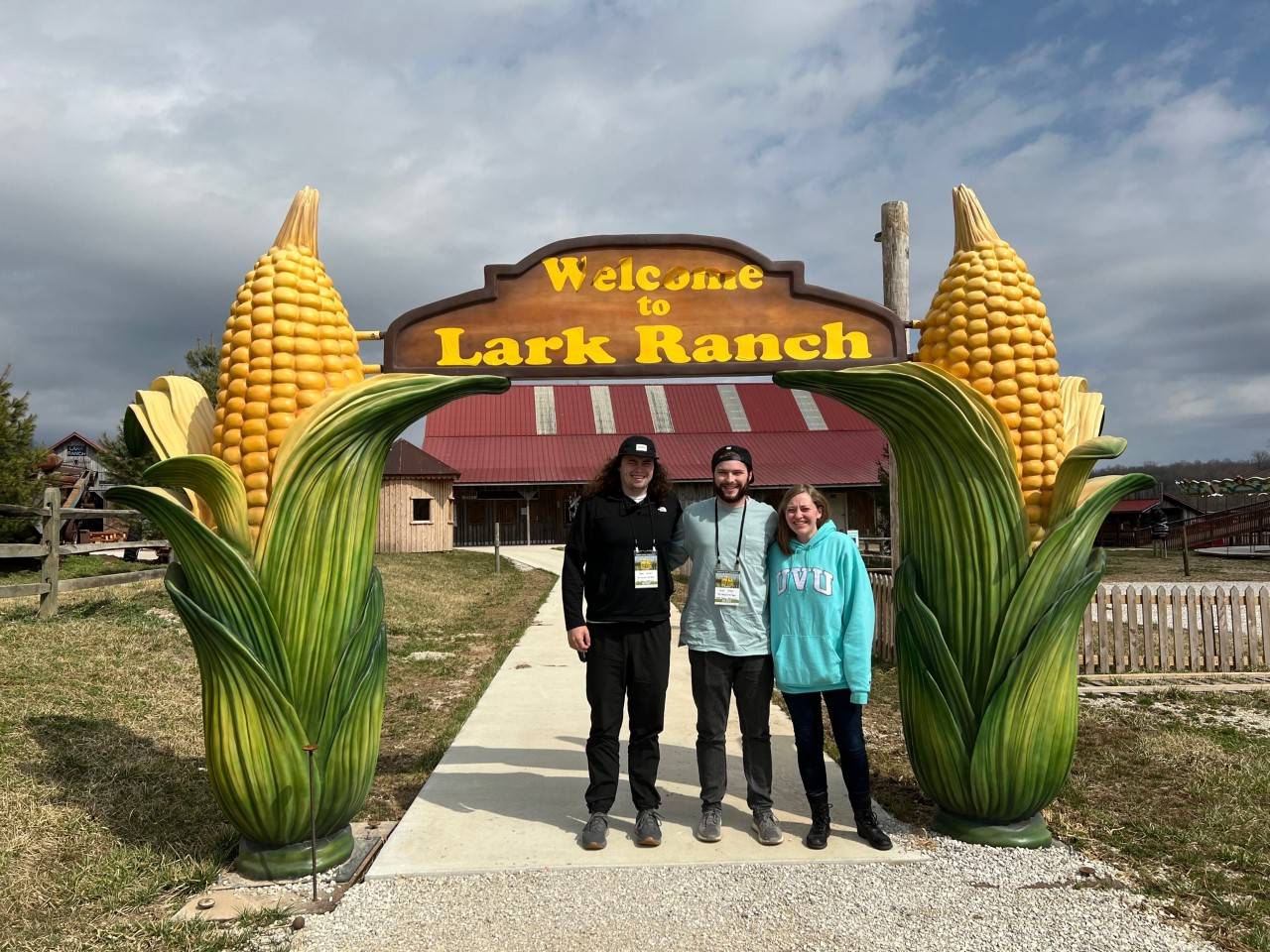 Entrance to Lark Ranch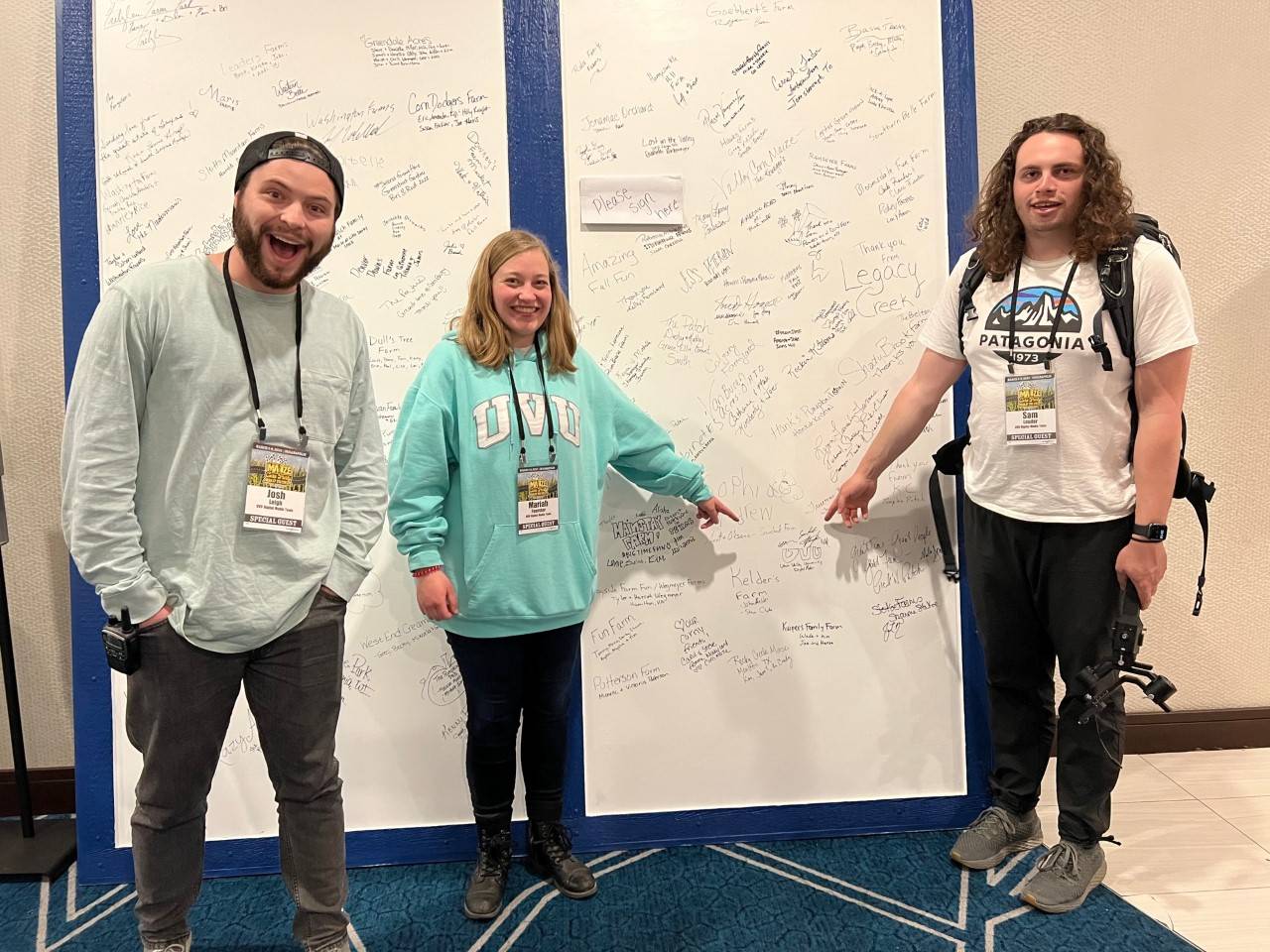 Signed Names of Conference Participants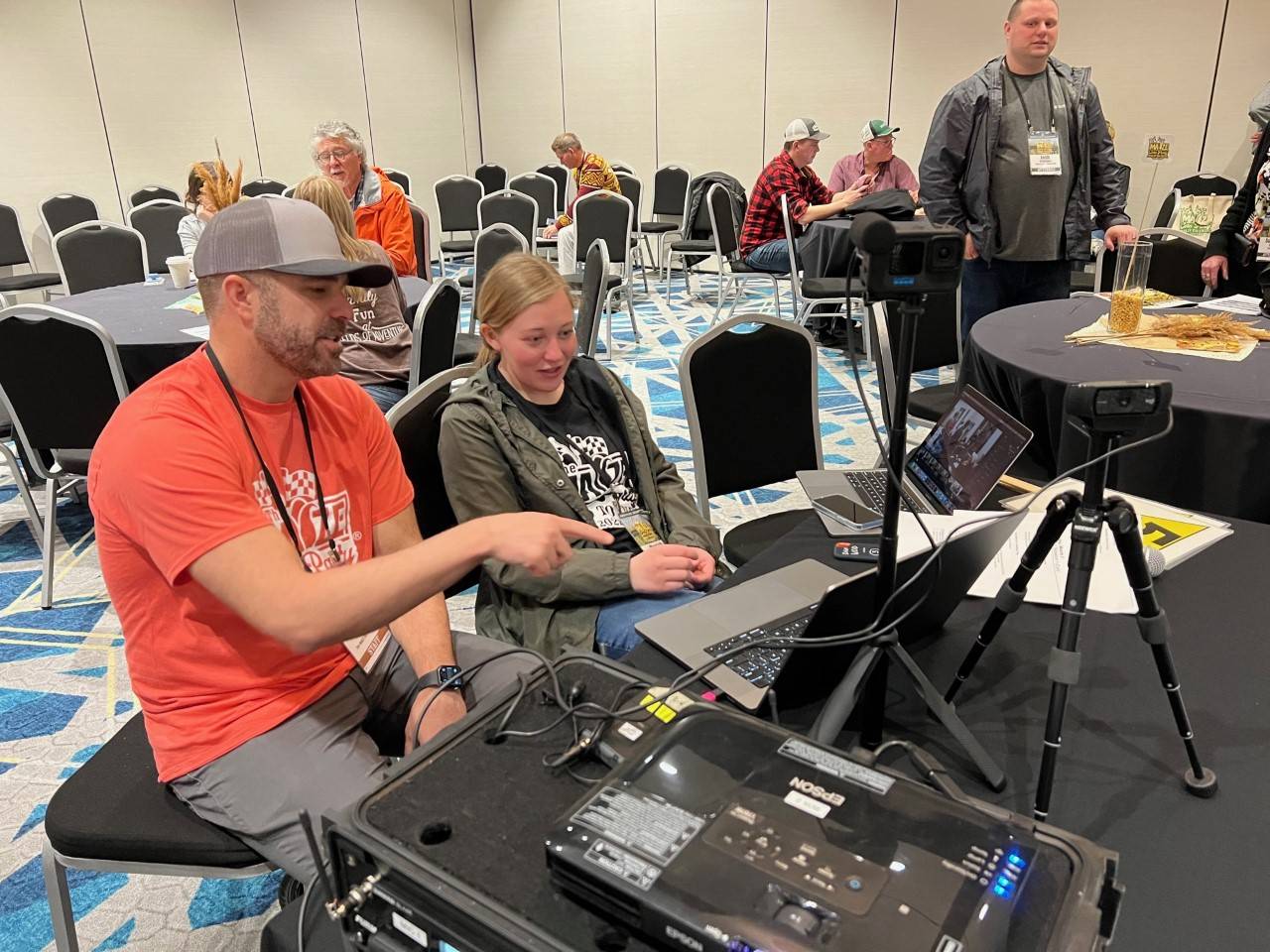 Logan Mentoring Mariah with Video Capture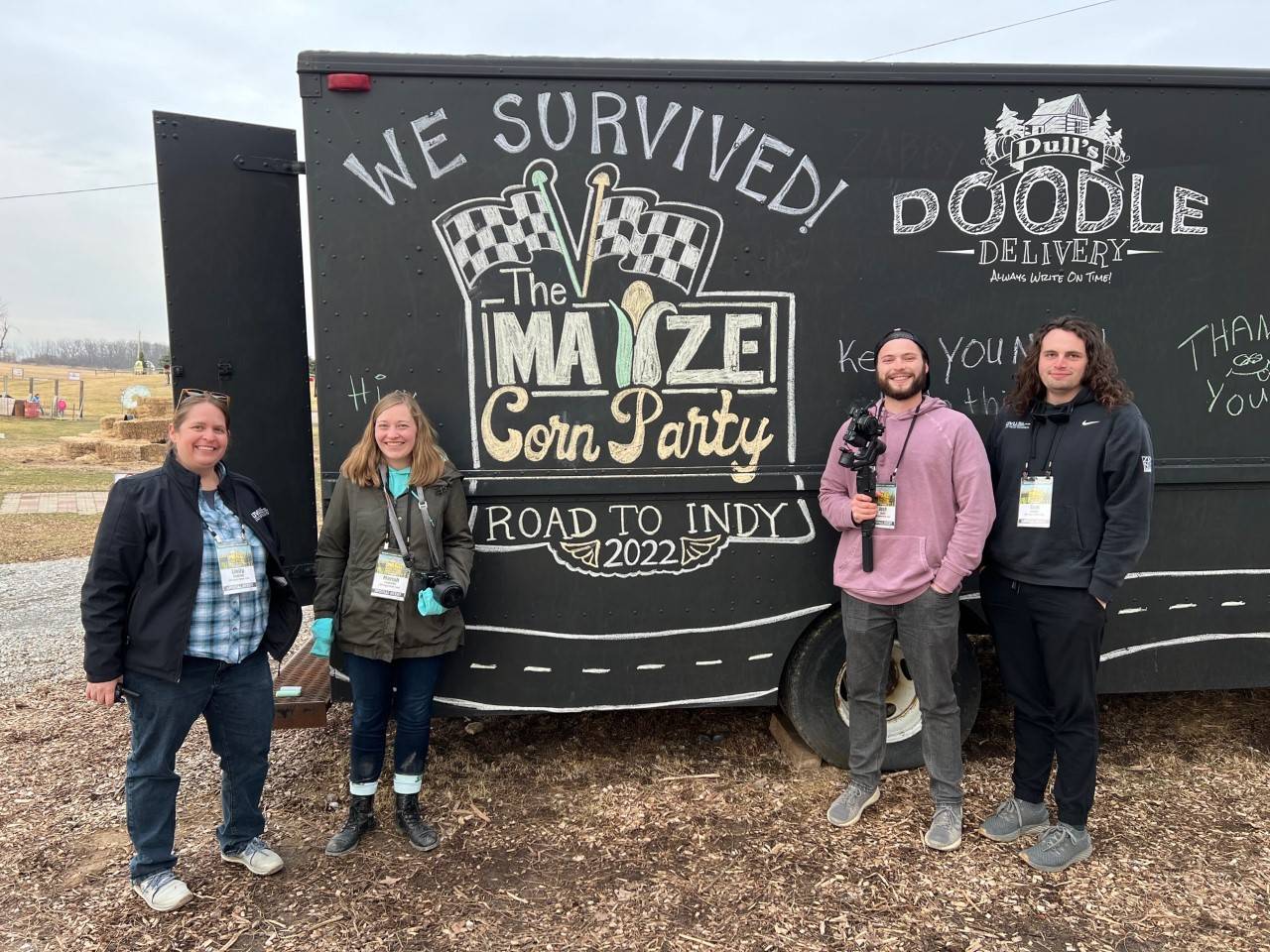 Emily, Josh, Mariah and Sam at the last day of the Corn Party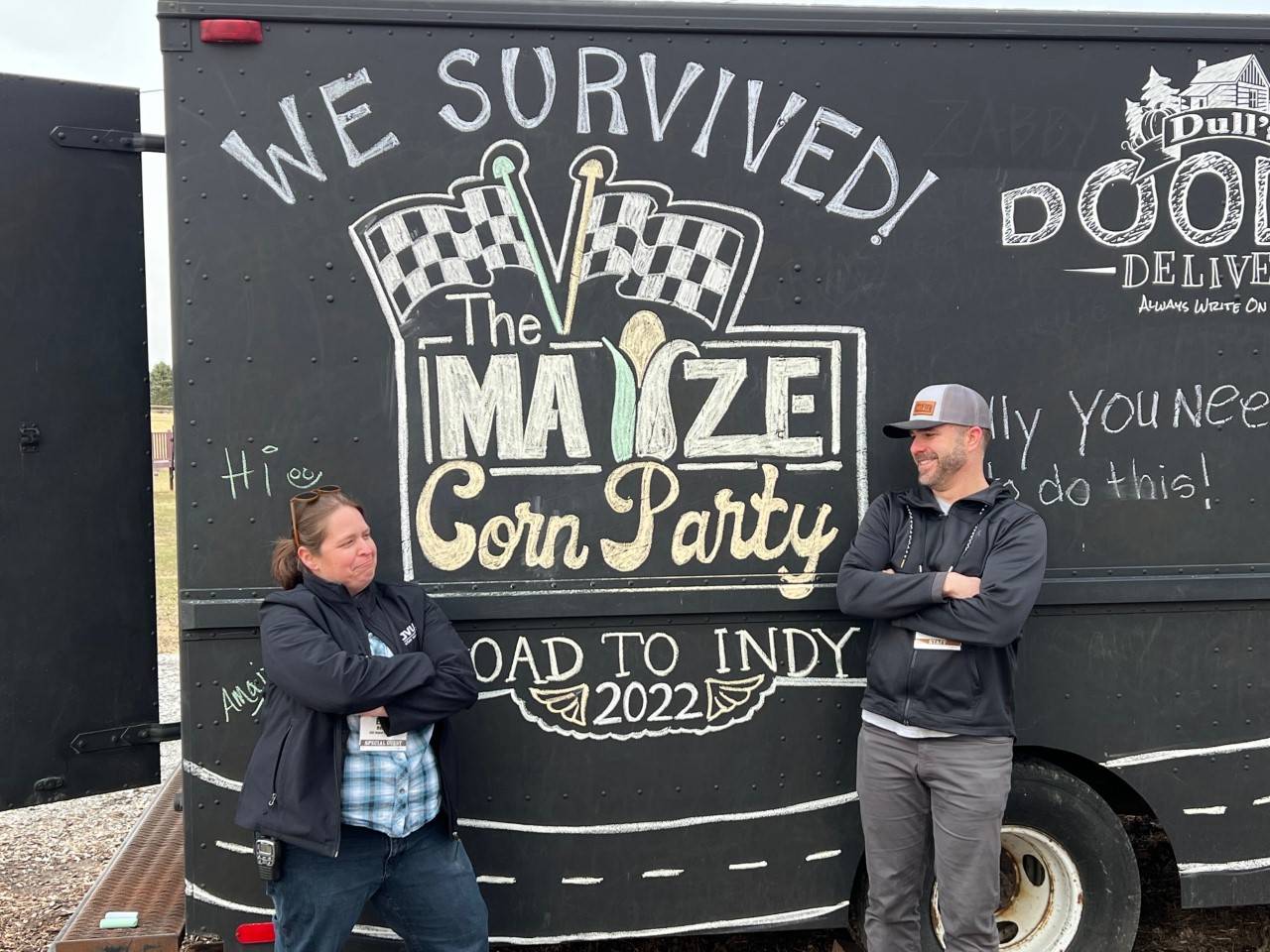 Professor Emily Hedrick with Logan Bench