VFX Class Assists Rise Up Children's Choir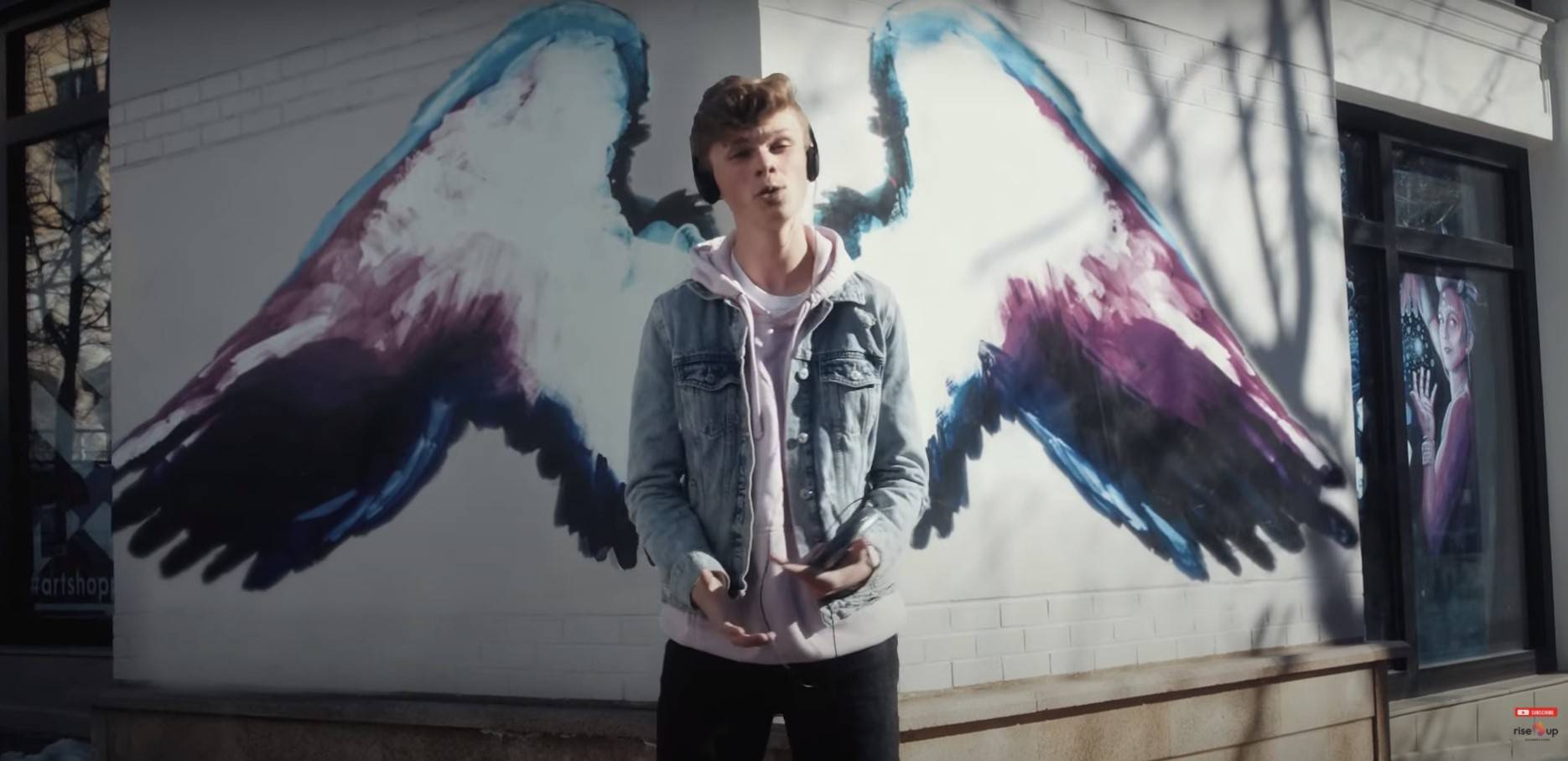 Rise Up Children's Choir at Dreamscapes (Screen grab from YouTube video)
At a previous Utah Music Award event, I connected with Rise Up Children's Choir owner and director Amy Oakenson after just winning an award for one of their music videos. They approached me when they found out I did VFX for a Billie Eilish music video and said we should work together sometime. After my first semester teaching, beginning VFX at UVU, she reached out again about working together. Knowing that they don't have the kind of budgets A-list musicians do, I figured we could join forces with the advanced VFX students to give them the opportunity to apply what they learned to the real world and make something fun for everyone. I ran it by Duane Andersen, and he thought it was a great idea, so I built a lot of the semester around working with the choir and Dreamscapes to come up with the concept, working on the shoot, and doing most of the effects in post-production themselves.
The challenges that we encountered were working within our limitations in creative ways. Shooting at Dreamscapes, we were forced to find a story for the video within the existing art exhibits. Also, most students didn't know how to do a lot of the effects beforehand. Even I wasn't the best person to teach some of the effects, such as 3D effects. I brought in a guest lecturer Bryson Alley who taught them how to make and animate a 3D butterfly in Blender. That became the basis for all of the butterflies seen throughout the music video, which turned out to be a lot more work than required for the class.
Luckily I had a few standout students who were up to the challenge and who really went above and beyond expectations with some very well-done work. 
Ultimately I wanted to give them an opportunity to do reel-worthy work to better prepare them for a future in visual effects when they finish school. Would I do it again? Maybe on a smaller scale. Our eyes were a little bigger than our stomachs on this one, but I'm proud of the students' growth and how the music video turned out.