OVERCOMING FIRES AND WHIRLWINDS
Brett McKeachnie,

 
Senior Director of Product Portfolio Management
Over the last several weeks, Christina and I have talked about how busy things have been for everyone in Dx. While we hope that the pace and intensity of work will slow down so that Dx can catch our breath, I think we've both realized that we're hoping in vain. I've been at UVU for almost 30 years. In all that time, there have been ebbs and flows to the pace of our work. However, the trend has always been toward "getting busier." 
The realization hit me that even though constant busyness will remain a stark daily reality, it doesn't have to be our only solution. It doesn't have to define how we approach our work. 
In my various roles at UVU, I've experienced the stress of feeling like we constantly have to put out fires. There is a fear that the small fires will converge into a raging, out-of-control inferno, causing damage from which there can be no recovery.
Upon reflection, I don't think that has to be the case. Will the fires keep popping up? Will the "urgent mandates" keep being assigned? Will there always be that next thing we MUST focus on? The answer to all three is "Yes!" Will we ever be able to say "No!" to these things across the board? No. We won't. But we can prioritize the "important but non-urgent" things over the "urgent but not as important" things. We can, nay, we must spend an appropriate amount of time focusing on fire prevention. Otherwise, our worlds will burn down, even if it happens just one hotspot at a time. 
In 1736, Benjamin Franklin famously advised fire-threatened Philadelphians that "an ounce of prevention is worth a pound of cure." Of course, Franklin just stated what to most of us is obvious, and his proverb, while widely quoted, was based on centuries of wisdom before him. It's easy to say we should prevent our busyness—or, in other words, we should put strategies in place to become more efficient—but it's not so easy to do. 
The book The Four Disciplines of Execution (written by Chris McChesney, Jim Huling, and Sean Covey) discusses the whirlwind at work that drags us into constant busyness and firefighting. The authors outline four disciplines that we must develop as individuals and teams. As we do so, we can overcome the whirlwind's pull and do what's important rather than just what's urgent. 
Discipline 1: Focus on the Wildly Important
"This is the discipline of focus. Exceptional execution starts with narrowing the focus—clearly identifying what must be done. Otherwise, nothing else you achieve really matters much." 
Discipline 2: Act on the Lead Measures
"This is the discipline of leverage. 80% of your results will come from 20% of your activities; are you focusing on the right ones? Discipline 2 is based on the principle that not all actions are created equal. Identify and act on the activities with the highest leverage."
Discipline 3: Keep a Compelling Scoreboard
"This is the discipline of engagement. People and teams play differently when they are keeping score, and the right kind of scoreboards motivate the players to win."
Discipline 4: Create a Cadence of Accountability
"This is the discipline of accountability. Each team engages in a simple weekly process that highlights successes, analyzes failures, and course-corrects as necessary, creating the ultimate performance-management system." 
Each of these disciplines requires us to focus. That's hard to do in a whirlwind or a fire. I encourage all of us, as individuals and teams, to spend time on what is important, not just what is urgent. It requires a concerted effort. It requires persistence. It requires investing some of our time in preventative measures rather than just reactionary measures. But in return, we'll get hope. We'll reduce the fires and calm the whirlwind. Work won't be simply about busyness because we will know that our time has been spent wisely, our efforts have been effective, and we have helped to digitally transform UVU. 
ANNOUNCEMENT REGARDING NEW WIRELESS SENSORS
Kurtis Olsen,
Director of Network and Telecom Services
The networking team is in the process of installing over 400 new wireless network sensors. These sensors will allow us to proactively monitor wireless performance. Over the next few months, we will be tuning the alerts they provide. We will prioritize sensor locations in this order: 
Classrooms

Student gathering areas

Major hallways

Front office areas

Meeting rooms

Individual offices as needed/requested
I am looking for input on specific areas where we can install these sensors. Please contact Kurtis Olsen through Teams or email if you have any questions or feedback.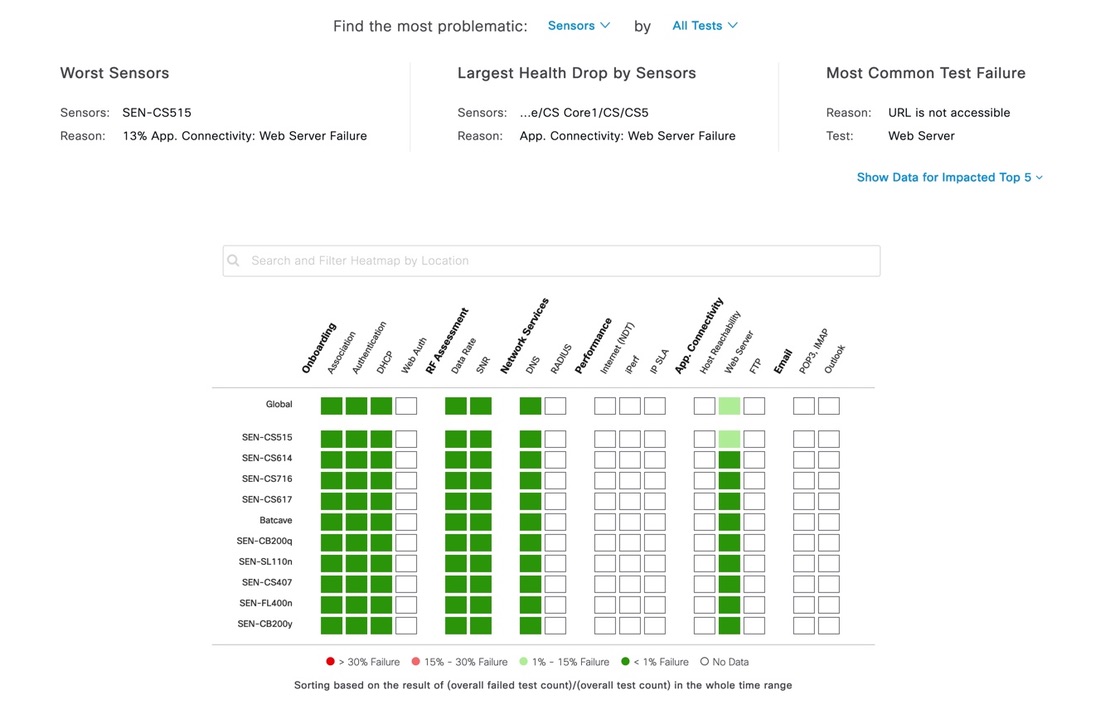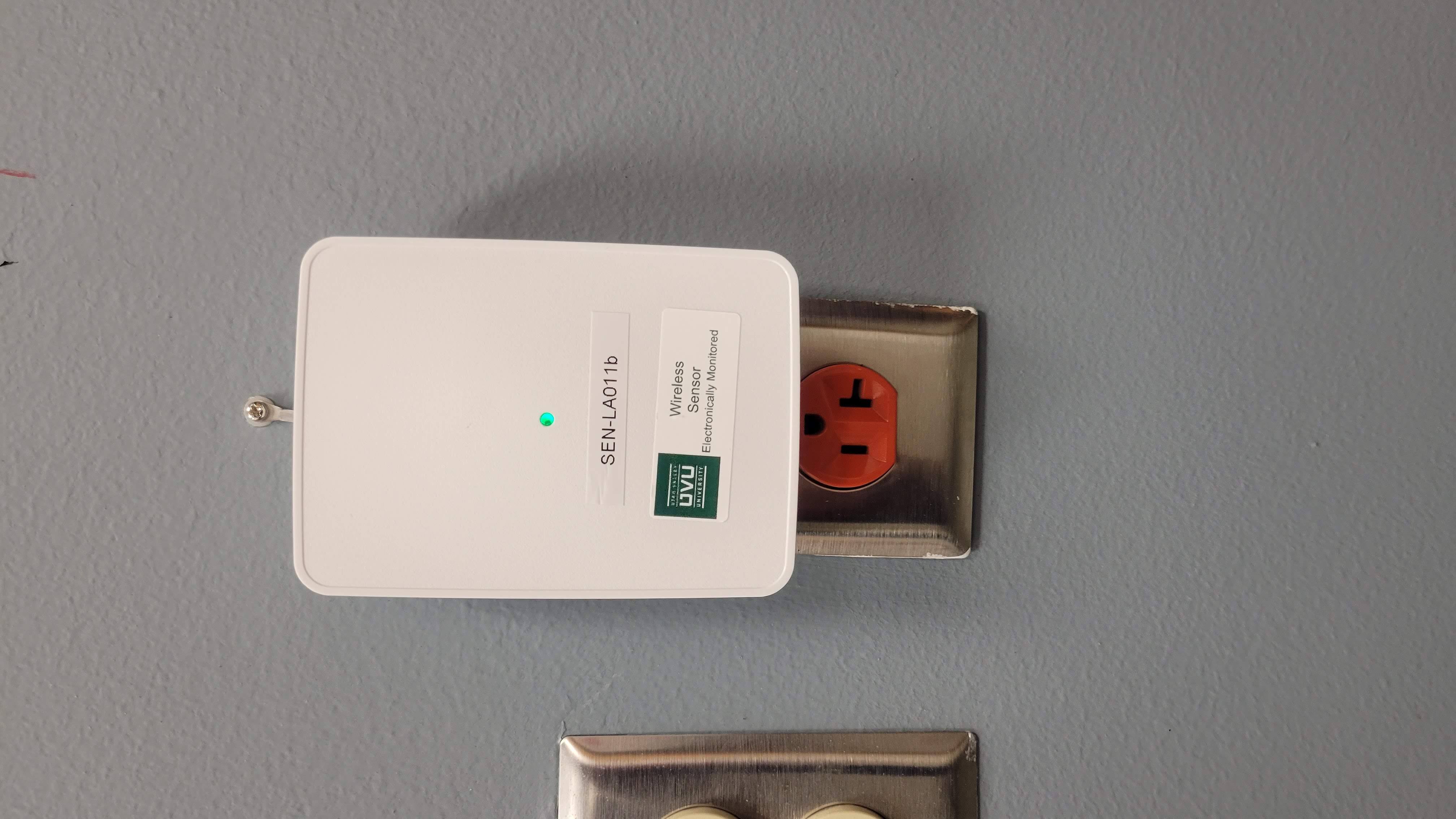 GRATITUDE AS A CATALYST FOR CHANGE
Joe Belnap,
Senior Director of Special Projects for IT 


In our day-to-day life with all the pressures and social upheaval that surround us, it's easy – and reasonably so – to throw in the towel.  But at this time of year, I can't help but reflect on the good that is still out there and quietly thriving.  In every rainbow, sunset, and genuinely warm smile that we see, we are reminded that there is so much to be thankful for.  So, rather than giving up, or worse, sinking into the depths of despair, I like to take a moment to ponder on those things while listening to this Josh Groban song (slightly edited for the emphasis of this thought):
Thankful
Somedays, we forget to look around us
Somedays, we can't see the joy that surrounds us
So caught up inside ourselves
We take when we should give

So for tonight we pray for
What we know can be
And on this day we hope for
What we still can't see
It's up to us, to be the change
And even though we all can still do more
There's so much to be thankful for

Look beyond ourselves
There's so much sorrow
It's way too late to say, I'll [try] tomorrow
Each of us must find our truth
It's so long overdue

Even with our differences
There is a place we're all connected
Each of us can find each other's light

So for tonight, we pray for
What we know can be
And every day, we hope for
What we still can't see
It's up to us, to be the change
And even though this world needs so much more
There's so much to be thankful for


Songwriters: David W. Foster / Richard James Page / Carole Bayer Sager
Though I may not be able to change the world, I can affect those within my circle of influence and do what I can to make that influence ever expanding.  Hopefully, this thought helped.

OPEN JOB POSITIONS
The following positions are available in Dx. Be sure to watch
uvu.jobs
for upcoming opportunities in Dx. 
Is there an opening in your division or department that needs to be filled? Be sure to get it approved according to Human Resources Guidelines. Once the position is open, get the word out by submitting it to Caitlin Tobler for next month's newsletter.
NOTE: UVU will transfer to a new Applicant Tracking System (ATS) on November 15, 2022. Any documents submitted for applications will need to be downloaded prior to November 11, 2022, should you wish to retain them. Applicants will be required to create a new account once the new applicant tracking system is live. 
NEW EMPLOYEES AND PROMOTIONS
The following individuals have been recently hired or changed positions in Dx:
Scott Horne

,

IT Desktop Support
Congratulations, Scott!