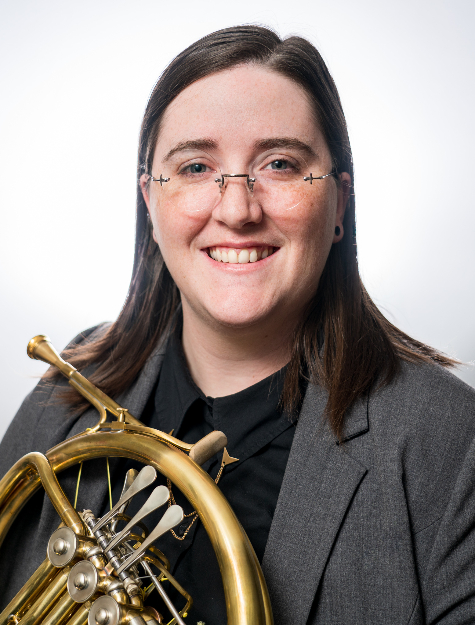 Maddy Tarantelli
Assistant Professor of Horn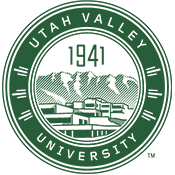 BIOGRAPHY
Maddy Tarantelli is Assistant Professor of Horn at Utah Valley University where she teaches private lessons, performance class, pedagogy & literature, aural skills, and fundamentals of music theory.
She was formerly a freelance musician in Kansas City and has performed with the Kansas City Chamber Orchestra, South Dakota Symphony, the Fountain City Brass Band. Maddy is a founding member of Trilogy Brass with Dr. JoDee Davis and Dr. Jen Oliverio.
Maddy has served on the board of directors for Audition Mode Horn Seminar with Denise Tryon (CCM, Philadelphia Orchestra-retired) and Karl Pituch (Detroit Symphony). She regularly performs and presents at International Horn Society Workshops. Her publications can be found in IHS' Horn Call February 2019 issue "Song, Sound, and Study with Fr?ydis Ree Wekre: Advocating for Study Outside of your Musical Tradition" written with Dr. Katie Johnson-Webb; and the February 2017 issue, "A Conversation with Metropolitan Opera Hornists Anne Scharer and Brad Gemeinhardt."
Maddy has received two grants from the UMKC Womens Council and grant from the American Scandinavian Foundation to pursue intensive study with Froydis Ree Wekre.
Maddy spent her summers teaching theory and performing at Interlochen Arts Camp from 2015-2017. She aged out of DCI in 2011 playing mellophone with the Glassmen Drum & Bugle Corps.
Maddy received a BA in Music Education from Florida Gulf Coast University, MM from the University of Miami, and DMA from the University of Missouri-Kansas City. Her primary teachers include Froydis Ree Wekre, Marty Hackleman, Denise Tryon, Sam Pilafian, and Kirsten Bendixen-Mahoney.
View more information
https://maddytarantelli.weebly.com/