Kate McPherson
Dr. Kate McPherson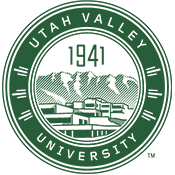 BIOGRAPHY
After graduating summa cum laude from the University of New Mexico's English Department and General Honors Program, I earned my PhD at Emory University in English literature in 1998. I joined the UVU faculty in 2000, where I've directed the Honors Program since 2012.

I find my greatest professional joy in teaching, particularly Shakespeare. Pursuing a focus on Shakespeare in performance, I participate regularly in programming at American Shakespeare Center and the Utah Shakespeare Festival. I also work on digital humanities projects, most prominently as co-editor for a full-scale revision of Shakespeare's Life & Times for The Internet Shakespeare Editions with Dr. Kathryn M. Moncrief (Worcester Polytechnic Institute), with publication of the new site expected in 2023. More than 75 undergraduates have already contributed content for the new site. I have also published widely on the English early modern period, including co-editing four collections of scholarly essays on topics including maternity, pedagogy, and religion.

I am a passionate cross-country skier, traveler, reader, jewelry designer, and gourmet cook who's happily married to Michael, a high school teacher and UVU alumnus. We have one daughter, a graduate of the UVU Theatre department.