University Marketing & Communications: Layton Shumway | 801-863-6863 | LShumway@uvu.edu
Entrepreneur, bestselling author and tech media personality Randi Zuckerberg will speak to the Utah Valley University campus and community on her experience at the forefront of social media on Aug. 31 at 6 p.m. in the Bingham Gallery in the Fulton Library on UVU's Orem campus. Zuckerberg's lecture will open this fall's Roots of Knowledge Lecture Series season.
The lecture, titled "Dot Complicated: What I Learned on the Front Lines of Social Media." will be a blend of business acumen and comedy, Zuckerberg will explore the most exciting trends in technology, business, and entrepreneurship, along with the hidden challenges that make the industry "Dot Complicated."
"I'm so excited to be speaking at Utah Valley University this August", says Zuckerberg, "I spent years in Silicon Valley, and the great thing about this lecture is it gives me the opportunity to instill the knowledge I learned during that time in tech's future generations."
Earlier that day, Zuckerberg will also help launch the NUVI Social Media Command Center, a state-of-the-art classroom on UVU's Orem campus that provides students with engaged learning experiences and hands-on training in a professional environment.
She launched Zuckerberg Media in 2011, with the mission of creating media content that puts intelligent, tech-savvy, entrepreneurial women and girls at the forefront of technology. She has published three books: New York Times Best-Seller "Dot Complicated," about our (sometimes overly) wired lives, and "Dot," a children's book about a tech-savvy little girl, which airs as an animated children's show on NBC Sprout, in partnership with Jim Henson Productions. Zuckerberg's third book, "Missy President," a novel about a 9-year-old girl who becomes President, was released in fall 2016.
The Roots of Knowledge Lecture Series brings thought leaders in a wide variety of fields to share their knowledge with the UVU campus and community, with the spectacular Roots of Knowledge stained-glass windows as a backdrop.
The lecture is free and open to the public, but registration is required. To register, visit https://www.eventbrite.com/e/uvu-executive-lecture-series-featuring-randi-zuckerberg-tickets-36733126771.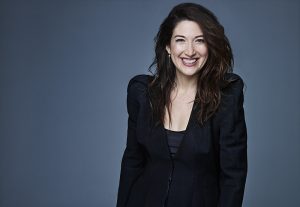 Fourth region (Section 1)