University Marketing & Communications: Layton Shumway | 801-863-6863 | LShumway@uvu.edu
Utah Valley University has appointed Stephen L. Whyte as the new associate vice president of university marketing and communications, replacing Chris Taylor, who recently moved into the position of assistant vice president of government affairs.
"Stephen brings a tremendous amount of industry and academic experience, a national network, and a vision and passion to this executive role that will help position UVU as a national leader among open admission institutions focused on student success," said Cameron Martin, UVU vice president of university relations.
Whyte has taught in the Communication department at UVU for the past eight years and is a tenured associate professor. He has also been the coordinator of the undergraduate public relations program. Whyte is a recipient of the UVU Presidential Award of Excellence for Engaged Learning and received the 2014 UVU Professor of the Year Award for University Philanthropy. During UVU's 2017 Commencement exercises, he will be presented with the UVU Alumni Outstanding Educator of the Year Award for the College of Humanities and Social Sciences.
Under Whyte's leadership, the UVU student public relations chapter was recognized by the Public Relations Student Society of America as the 2016 Outstanding Chapter in the nation out of 340 universities. This is the chapter's second such award in the last four years.
"This is an exciting time in the history of UVU when the University is consistently reaching historic milestones," said Whyte. "It is a great honor to serve in this new role and I look forward to bringing increased visibility to this dynamic institution and the outstanding students, talented faculty and staff, and wonderful programs that are the heart of UVU."
Prior to joining UVU, Whyte worked as a Senior Associate in a public relations agency in New York City, and he served as an international affairs specialist in Washington D.C. where he had responsibility for relationship development with foreign ambassadors to the United States and Members of Congress. He also served as executive vice president of a public relations firm where he developed and implemented the global public relations campaign for the largest sewing machine manufacturer in 190 countries around the world. He was the founder and CEO of Strategic Connections Marketing and PR Firm and is considered a thought leader and strategist in the industry.
Whyte earned a bachelor's degree in political science and a master's degree in public administration from Brigham Young University. He and his wife Roxane have five children.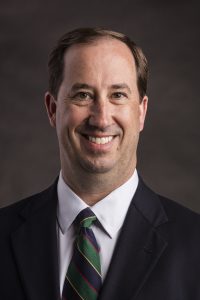 Fourth region (Section 1)