University Marketing & Communications: Layton Shumway | 801-863-6863 | LShumway@uvu.edu 
Utah Valley University is pleased to announce that Stephen Pullen has been appointed as the new dean and artistic director of the School of the Arts, effective July 1, 2017. The title of artistic director reflects the expanded role the School of the Arts is undertaking with its upcoming Noorda Center for the Performing Arts, which is scheduled for completion in 2019.
Pullen has most recently served as chair of the Department of Communication and Theatre Arts at Old Dominion University. He will replace current UVU School of the Arts Dean K. Newell Dayley, who is retiring.
"Dean Pullen recognizes the remarkable opportunity to build on the foundation that Dean Newell Dayley and the faculty and staff of the School of the Arts have laid for the success of our students and the enhancement of our community," said Jeffery Olson, UVU senior vice president of academic affairs. "In 10 years, Dean Pullen wants to be able to look over Utah Valley and other communities in our service area and see what the School of the Arts has done for the people who live here. He is committed to inclusive and engaged student success in the arts."
Pullen has served for nearly 13 years at Old Dominion, where he held positions including assistant professor, director of the Bachelor of Fine Arts in Acting program, chief departmental advisor, and associate professor. Pullen received a master's degree from the School of Cinema & Television at the University of Southern California and a bachelor's degree in theatre and media arts from Brigham Young University. He also received a diploma of drama studies from the London Academy of Music and Dramatic Arts.
An accomplished screenwriter and producer, Pullen has worked on 17 full-length screenplays, including "The Ballerina," which he wrote, directed, and produced and which was shown at the Cannes Film Festival, the Toronto Film Festival, and the American Film Market. He has also contributed to numerous television and theater productions.
The UVU School of the Arts attracts and retains those with sufficient talent and passion for a career in the Arts and challenges them to hone imagination, creativity, and innovation as they secure the knowledge, skills, and experiences vital to their success. It enlivens, enhances, and enriches UVU and its varied communities through scholarly activities, public exhibits and performances, participation in or with the Arts, and classes about the Arts.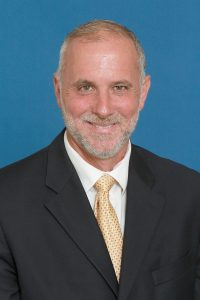 Fourth region (Section 1)