University Marketing & Communications: Layton Shumway | 801-863-6863 | LShumway@uvu.edu 
Utah Valley University is pleased to announce that Steven Clark has been appointed as the new dean of the College of Humanities and Social Sciences, effective immediately. Clark has been serving as interim dean since Jan. 1, 2017.
"Dean Clark has provided excellent leadership to the college as interim dean, maintaining and even building on the foundation that Dean David Yells laid," said Jeffery Olson, UVU senior vice president of academic affairs. "He is committed to leading the faculty of CHSS to prepare our students even more effectively for student success through inclusive, engaged and serious learning. The college teaches more students and provides more general education than any other college in the university. This teaching is vital to our students' success."
Clark has a breadth of leadership experience at UVU, including seven years in the Faculty Senate, where he worked closely with other faculty members to draft major policies. He concluded that service by serving as Senate President. He has also served as associate dean of CHSS and chair of the Department of Behavioral Sciences.
Prior to joining UVU in 2000, Clark served for two years as an assistant professor at Lamar University and for one year as a lecturer at the University of New Hampshire. He received a doctorate and a master's degree in psychology from the University of New Hampshire and a bachelor's degree in psychology from Brigham Young University.
The College of Humanities and Social Sciences is the largest college at Utah Valley University. It consists of seven departments (Behavioral Science, Communication, English and Literature, History and Political Science, Integrated Studies, Languages and Cultures, and Philosophy and Humanities), offers 26 academic degrees, and has over 140 full-time faculty. CHSS provides a significant portion of the General Education credits at UVU. CHSS has the largest number of majors at UVU, with over 4,500 students with a declared major in CHSS certificates, minors, associate, and bachelor degrees. The college awards over 900 certificates and degrees annually.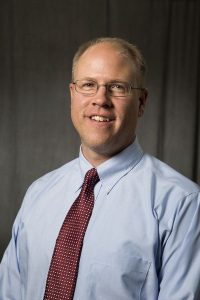 Fourth region (Section 1)