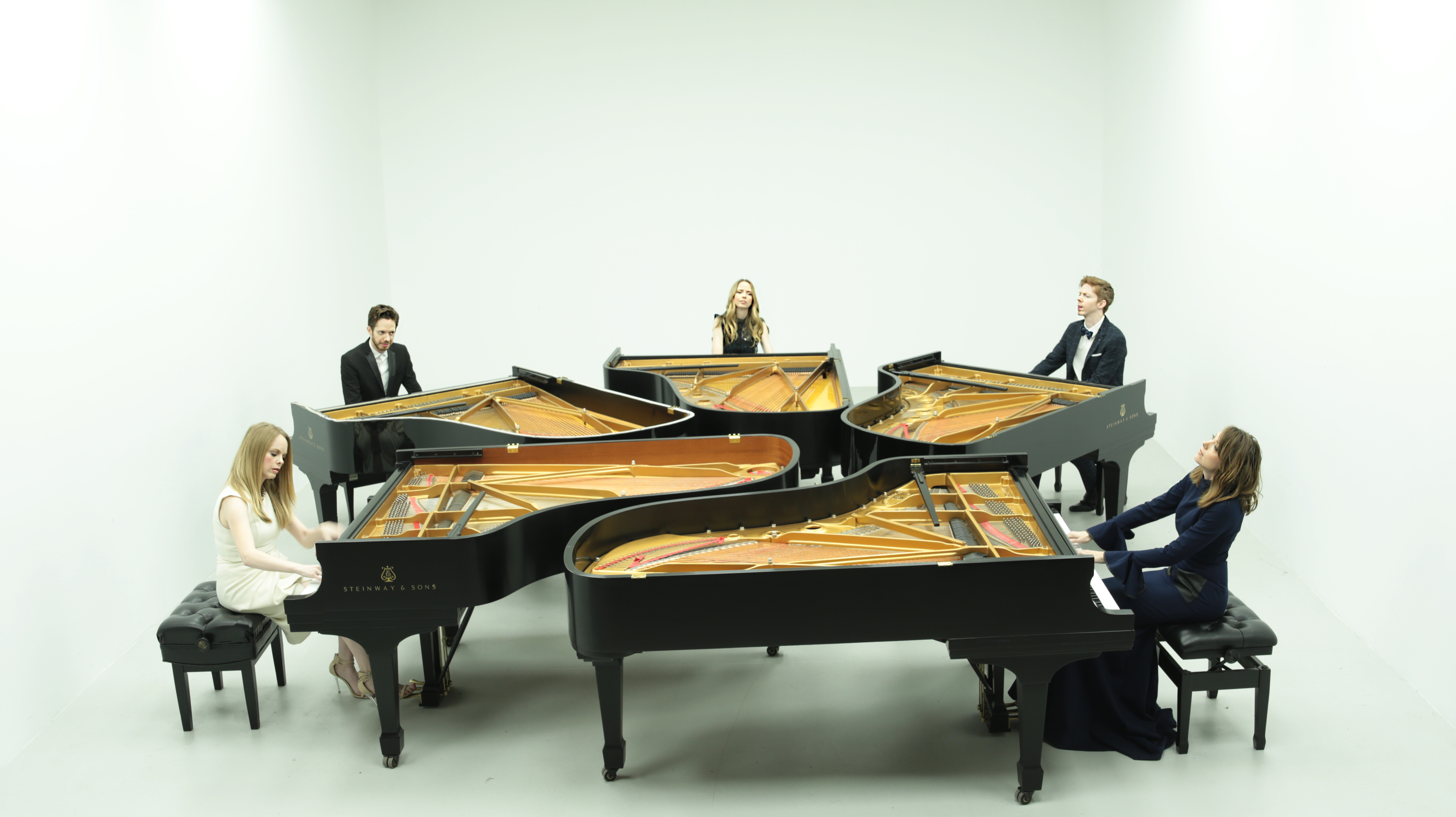 OREM, Utah — The 5 Browns, the critically acclaimed and award-winning sibling piano ensemble, will give the keynote address at Utah Valley University's 78th commencement exercises on Thursday, May 2, 2019, in the UCCU Center. Convocations for the university's colleges and schools will be held the next day, Friday, May 3, at various venues on campus.
 
"The talent, passion, and grit of the 5 Browns have brought hope and inspiration to people around the world," said Astrid S. Tuminez, president of Utah Valley University. "We are delighted to share with UVU's graduates the moving story of their great success, and the remarkable ability of these siblings to also recover from great setbacks. We hope that UVU's graduates will think of the 5 Browns' brilliance and resilience as they prepare to embark on career, family, and other endeavors."
 
UVU will award honorary doctorates at commencement to The 5 Browns collectively; as well as to Jeanette Bennett, editor of Utah Valley Magazine; and K. Newell Dayley, former dean for the School of the Arts at Utah Valley University and former dean of the College of Fine Arts and Communications at Brigham Young University.
 
The 5 Browns — Ryan, Melody, Gregory, Deondra, and Desirae — all attended New York's Juilliard School. They are the only family of five siblings ever accepted by the prestigious school. The quintet enjoyed their first wave of critical acclaim in Feb. 2002 when People magazine dubbed them the "Fab Five" at about the same time they were featured on "Oprah" and "60 Minutes."
 
Of the 5 Browns, the New York Post stated in a review: "One family, five pianos, and 50 fingers add up to the biggest classical music sensation in years… When these kids do Rachmaninoff, they'll make you forget about Marshall amps." The 5 Browns have released six albums, which have cumulatively spent over 30 weeks at no. 1 on Billboard magazine's Classical Album Chart.
 
The quintet has garnered extensive coverage from media outlets, including "The Tonight Show," "Good Morning America," "The Today Show," and many other national and international outlets.
 
All five siblings were born in Houston, Texas, where each began piano study at age 3. In 1991, the family moved to Utah, and the children were homeschooledand continued private study.
 
"We are fortunate that on the day of UVU's commencement, the 5 Browns will also be celebrating their 15th anniversary as a performing quintet," said Tuminez. "We invite all UVU graduates, their families, and the community to join us for an unforgettable celebration."
 
The siblings have said they have a desire to "deliver on our dream to wake up classical music by introducing it to the widest, largest, and most excited audiences" they can find. Reviewers have stated, whether performing individually or together in various combinations, that they bring a fresh energy and character to the color and spectrum of their sound.
 
Working beyond their music, in late 2011 Desirae and Deondra Brown formed The Foundation for Survivors of Abuse, a nonprofit organization through which they advocate for victims' rights. They have addressed many groups and state legislatures in this venture.