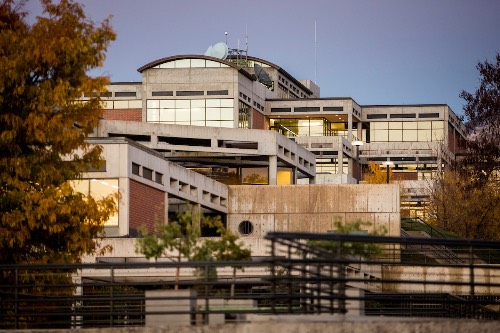 The Utah Valley University Board of Trustees has approved a name change for one of UVU's largest colleges. Effective immediately, the College of Technology and Computing will be renamed the College of Engineering and Technology. This name change is a direct result of the recent approval of UVU's three new engineering degrees by the Northwest Commission on Colleges and Universities.
The newly approved Bachelor of Science degrees in Civil Engineering, Electrical Engineering and Mechanical Engineering will join the already existing Computer Engineering degree to form a solid nucleus of engineering opportunities for UVU students.
"This college name change is evidence of our serious commitment to engineering and addressing the growing needs for more engineers in our region," said UVU President Matthew S. Holland.
University officials anticipate a high demand for these new engineering programs in an effort to meet the critical shortage of engineers in Utah.
"Our new motto is 'Design Your Future,'" said Saeed Moaveni, Dean of UVU's College of Engineering and Technology. "We now have a unique lineup of engineering and technology programs to match most students' aspirations and abilities."
Classes for the new engineering degrees will begin in the fall 2018 semester. Information on these and other programs is available on the College of Engineering and Technology website: uvu.edu/cet. Applications to the new engineering programs are now being accepted.
The College of Engineering and Technology currently serves over 4,700 UVU students who are enrolled in various programs in the College.
About Utah Valley University
Utah Valley University is home to more than 35,000 students. UVU began as a vocational school during World War II, and in the seven decades since has evolved into a technical school, community college, state college, and, finally, a comprehensive regional teaching university. UVU is one of Utah's largest institutions of higher learning and offers programs ranging from career training to high-demand master degrees.
###
University Marketing & Communications:
Scott Trotter
801-863-6807 | scott.trotter@uvu.edu