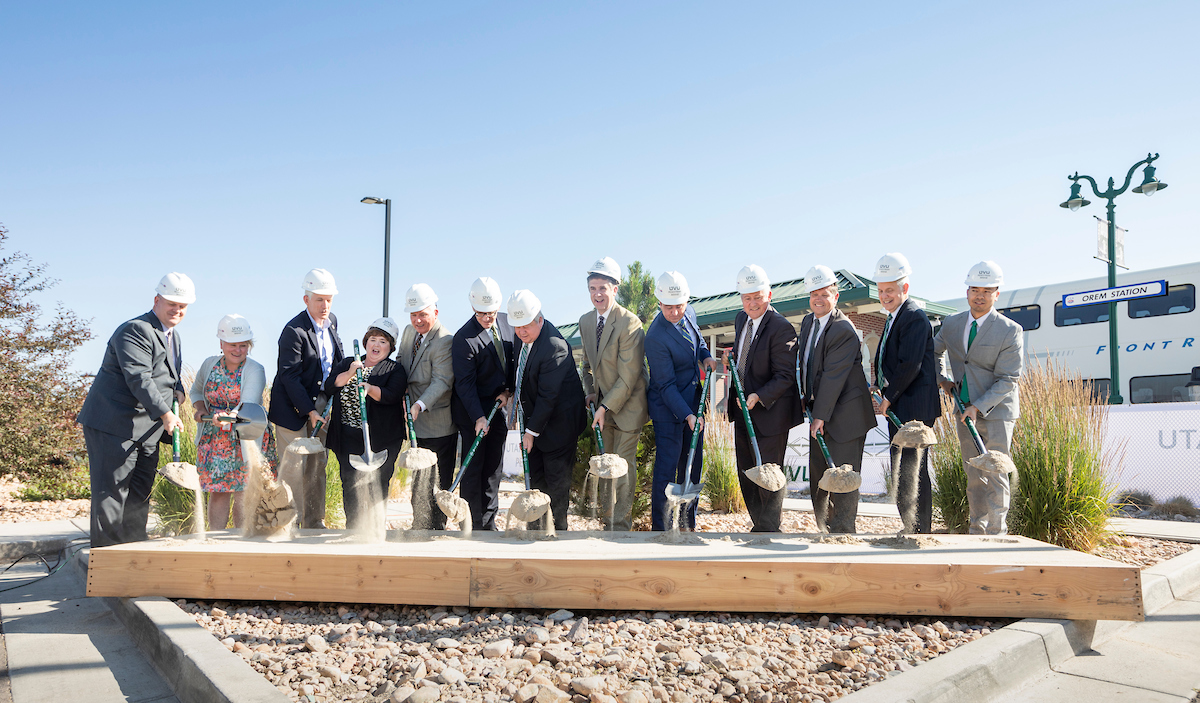 UDOT, UTA, UVU, Orem City and MAG broke ground today for a 1000-foot pedestrian bridge over Interstate-15 with an estimated completion in August 2019. The bridge will connect UVU's main campus with the Orem Central FrontRunner station west of I-15.
UDOT is leading the construction project in partnership with UTA, UVU, Mountainland Association of Governments, and the City of Orem. The bridge is expected to alleviate the growing traffic demand on University Parkway directly east of the I-15 off-ramp and will give commuters who park on the west side of the freeway a safe and convenient way to walk to campus.
"This is an historic day for UVU and the City of Orem. The pedestrian bridge is a key piece of the university's master plan to accommodate our growth and serve the needs of our community," UVU President Matthew S. Holland said. "We are excited by the new opportunities the bridge opens for the development of our west campus." The university has an enrollment of more than 37,000 students, the largest in the state.
The bridge will be 1022.5-feet long,15-feet wide 90-feet high, and accommodate pedestrians and cyclists. Both sides of the bridge will be accessible by elevators and stairs. It will have a covered roof, a heated deck to melt the snow, and perforated steel siding. Funding for this project is shared by UDOT, a UTA bond and UVU.
To view renderings of the project, click here. 
###