THE CENTER FOR NATIONAL SECURITY STUDIES
The Center for National Security Studies (CNSS) is a nonpartisan academic institution for the instruction, analysis, and discussion of the issues related to the field of U.S. national security.  The mission of the CNSS is twofold: to promote an interdisciplinary academic environment on campus that critically examines both the theoretical and practical aspects of the national security policy and practice; and to assist students in preparing for public and private sector national security careers through acquisition of subject matter expertise, analytical skills, and practical experience.  The CNSS partners with local, regional, national, and international public and private sector organizations to promote this mission.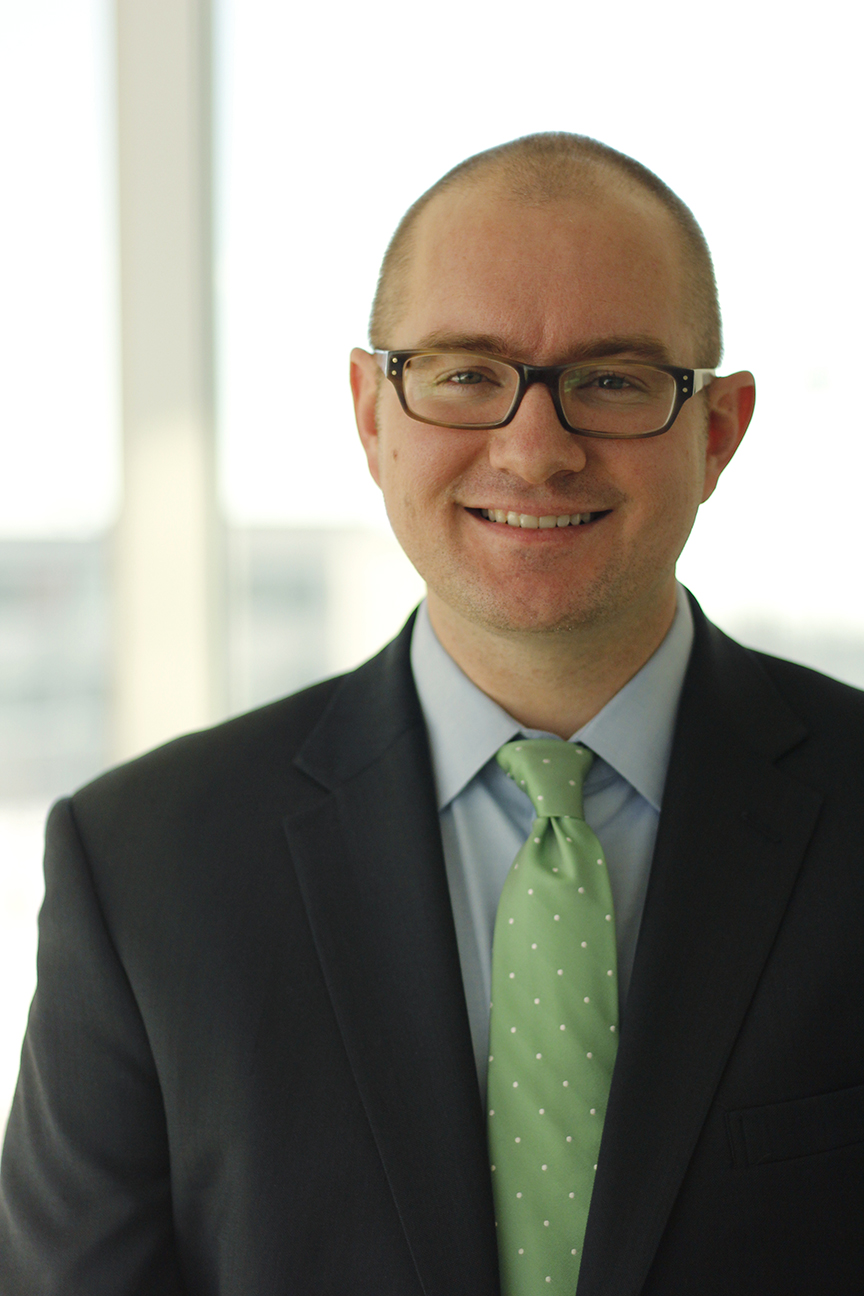 DIRECTOR OF NATIONAL SECURITY STUDIES
Prof. Ryan Vogel, JD, LLM
Office: CB, 310J
Email: ryan.vogel@uvu.edu 
Phone: (801) 863-6891
Prof. Vogel is the founding director of the Center for National Security Studies at Utah Valley University.  He advises the National Security Society and UVU Journal of National Security Society.  Prof. Vogel also directs the NSS program at UVU and teaches a variety of courses on international law and national security subjects.
Before coming to UVU, Professor Vogel served at the Pentagon as a senior policy advisor in the Office of the Secretary of Defense.  He began his career at the Pentagon through the Presidential Management Fellowship program and was awarded the Medal for Exceptional Civilian Service in 2014.  Professor Vogel has also served at the Public International Law & Policy Group, at the U.S. Senate, and at the State Department.  He has taught law and national security courses at American University in Washington, D.C. BYU Law School and the Chicago-Kent College of Law.
Professor Vogel holds an LLM in public international law, with a certificate in national security law, from the Georgetown University Law Center.  He earned a J.D. and am M.A. in international affairs form American University.  Professor Vogel is an alum of Utah Valley University, where he graduated with a B.S. in integrated studies.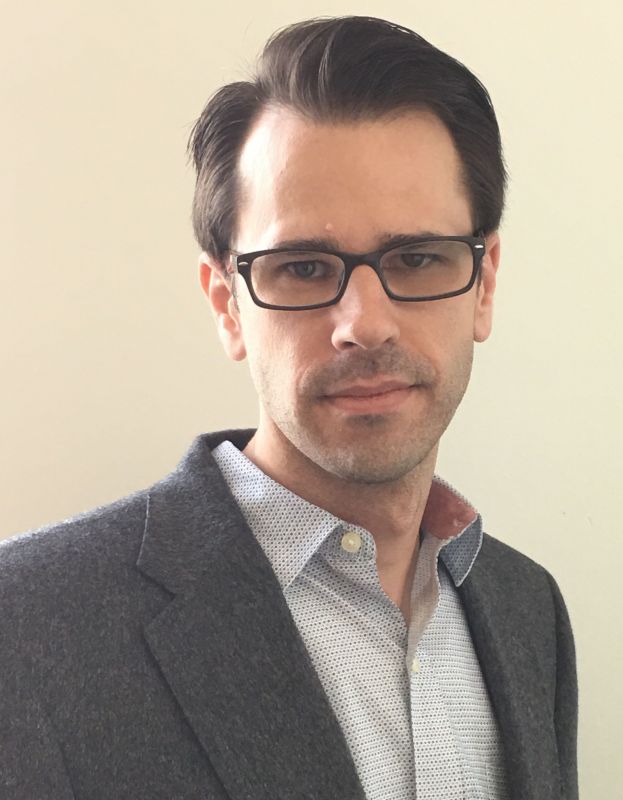 Assistant Director of National Security Studies

DR. GREGORY JACKSON, PHD
Office: CB, 311F
Email: gjackson@uvu.edu 
Phone: (801) 863-5580
Greg Jackson is Assistant Director of National Security Studies, and Assistant Professor of Integrated Studies at Utah Valley University.  He holds a Ph.D. in Modern European History, with minor fields in Middle East History and Francaphone Literature, from the University of Utah.  He earned an M.A. in French Studies and a B.A. in History, with a minor in French, from Brigham Young University.  Dr. Jackson participated in the Pembroke-King's Programme at the University of Cambridge, Pembroke College, as an Undergraduate.
Professor Jackson's research interests are Islam in Europe and the European Union.  He has published academic articles, book reviews, and op-eds.  He has also appeared on BYU Radio and occasionally goes on ABC 4 to provide political analysis on behalf on the Center for National Security Studies.  Professor Jackson is currently writing a book examining French identity among Muslims in the early-twentieth-century France, tentatively titled, Muslim and French?  Civil Rights and Identity in the Late-Third French Republic.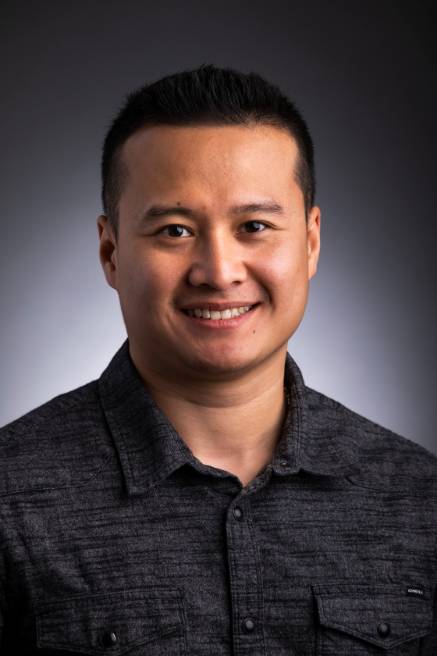 Administrative Assistant II
Daniel T. Tran
Office: CB 303B
Email: daniel.tran@uvu.edu
Phone: (801)-863-5849
Daniel Tran is an immigrant from Vietnam and is devoted to his education to empower himself. He graduated with honor at South Seattle College in 2012 with his Associate of Arts Degree. During his time at South Seattle College, Daniel actively helped and worked with other international students to form the International Students Club and Vietnamese Student Association. Daniel is passionate about Aviation, and that led him to choose his career serving in Electronic Attack Squadron 142 of the United States Navy as a Personnel Specialist from 2014 to 2018.  Daniel earned his Office Manager Certificate from the U.S. Department of Labor in 2017 by completing the required courses and trainings in the Military Apprenticeship Program. It was also a privilege for him to embark on a deployment onboard USS Nimitz (CVN 68) with Carrier Strike Group 11 in Operation of Inherent Resolve Campaign in 2017. Daniel is now a junior at Utah Valley University pursuing his Bachelor of Science in Aviation with a Professional Pilot concentration. Most importantly, with great patriotism and loyalty to the country, Daniel intends to become a Naval Aviator after completing his Bachelor of Science to continue serving the nation.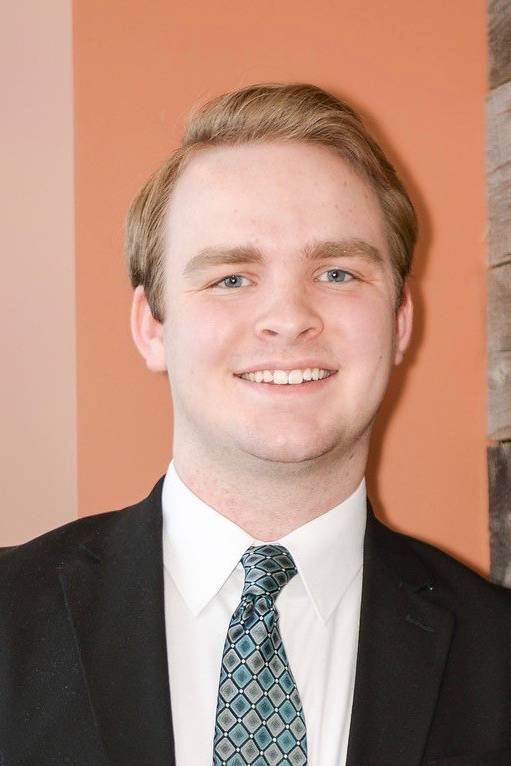 SAM ELZINGA
STUDENT COORDINATOR
Office: CB, 303B
Email: sam.elzinga@uvu.edu 
Phone: (801) 863-5849
Originally from the small town of Erie, Colorado, Samuel Elzinga is a junior at Utah Valley University and the new Student Coordinator for the Center for National Security Studies. He is double majoring in Political Science with an emphasis in Global Politics and Integrated Studies with emphases in Russian Studies and National Security Studies. He is very active both on and off campus in a variety of initiatives. He is the past president of the Foreign Affairs Club and Utah International Mountain Forum, the former Managing Editor and current Editor-In-Chief of the
UVU Journal of National Security
, and current chair of the National Security Coordination Committee
.
Professionally, Samuel has interned for Congressman Christ Stewart (UT-02) and Congresswoman Debbie Lesko (AZ-08). He has also worked alongside diplomats of all levels at the United Nations as an expert on youth engagement and sustainable development with a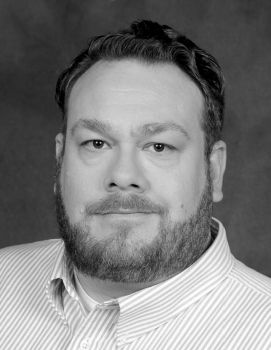 PROF. ROBERT JORGENSEN, MS
Assistant Professor, Program Director for Cybersecurity 
Robert joined the faculty of Utah Valley University in 2013 after a 20 year professional career along the Wasatch Front.  He is the Program Director for UVU's Cybersecurity programs, including the new Master of Science in Cybersecurity launching Fall 2017.  Robert is a frequent presenter and panelist at conferences ranging from the Governor's Utah Economic Summit to cybersecurity community as the CSX Liaison for the Utah Chapter of ISACA, the President of the Salt Lake City Chapter of (ISC)2, and a member of the board of directors of UtahSec.  Robert also frequently contributes to television and radio as an expert in cybersecurity.  He has appeared on ABC4, KUTV CBS 2, and KSL NEWSRADIO.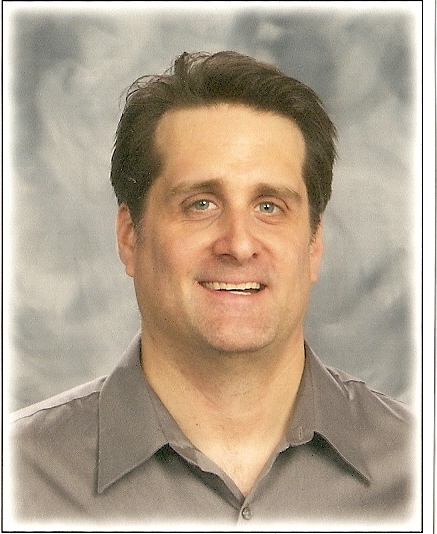 DR. GEOFFREY COCKERHAM, JD, PHD
Associate Professor of Political Science
Office: CB, 203H
Email: gcockerham@uvu.edu
Phone: (801) 863-5113
Geoffrey Cockerham is Associate Professor of Political Science at Utah Valley University in Orem, Utah.  Before joining the faculty at Utah Valley University, he served as a visiting professor at the University of Louisville and Rhodes College.  Dr. Cockerham received his Ph.D. in Political Science from University of Arizona with a specialization in international relations.  He also received a J.D. degree from Louisiana State University.  His research and teaching interests include international cooperation, international institutions, international law and global governance.  Recent publications include articles in International Politics, The Latin Americanist, East Asia: An International Quarterly, and the book Globalization and Health published by Polity Press.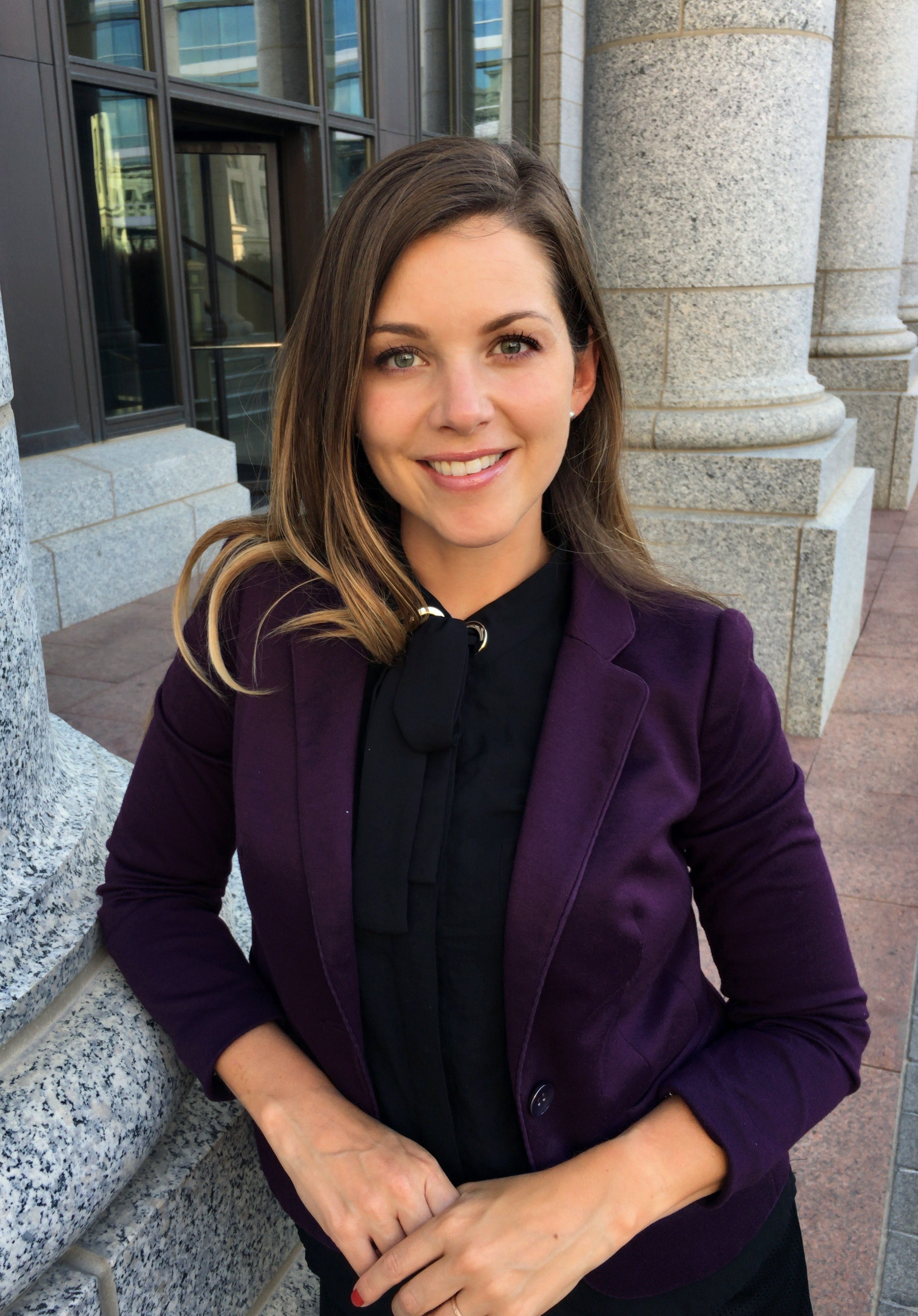 PROF. JANEY TOP-KAUFFMAN, MA
Adjunct Professor 
Janey Top-Kauffman is currently a professor of Russian language at UVU.  She has spent the past 15 years studying Russian and avidly consuming all news on Russian history, current events, politics and foreign policy.  She studied Philology and International Relations at Moscow State University in  2004-2005.  She finished her BA at the University of Utah in Russian and Linguistics.  After receiving her MA from BYU in Second Language Acquisition and Teaching, she began teaching at UVU in 2013.  She is also fluent in Ukrainian.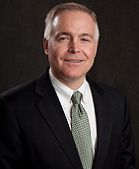 PROF. MATHEW DUFFIN, JD, LLM
Associate Professor, Department Chair of Criminal Justice
Office: CB, 115B
Email: matthew.duffin@uvu.edu 
Phone: (801) 863-6896
Matthew L. Duffin is an Associate Professor and Department Chair at UVU in the Criminal Justice Department.  he was a military Judge Advocate, prosecutor and defense attorney for more than twenty years.  Some of his more significant assignments were serving as an Associate Deputy General Counsel (International Affairs) Department of Defense during the Iraq War, as legal advisor to the Criminal Investigative Task Force developing cases against GITMO Detainees, and as an Assistant Professor at the United States Air Force Academy.  He currently serves as a Small Claims Judge, Pro Tempore.  Professor Duffin earned a Master of Laws in Military Law from the Army Judge Advocate General's School in 1999, a Juris Doctor degree in 1988 and a Bachelor of Science in 1985 both cum laude from Brigham Young University.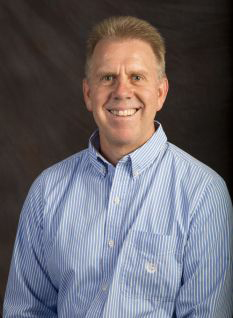 PROF. JOHN MACFARLANE, MED, MPHIL
Adjunct Professor, Academic Advisor for Political Science/History
Office: CB, 506W
Email: macfarjo@uvu.edu 
Phone: (801) 863-6716
Mr. Macfarlane is an adjunct professor and an academic advisor for the Department of Political Science and History.  He serves on UVU's Peace and Justice Studies Executive Committee and leads study abroad programs to the Middle East.  Macfarlane is an expert on terrorism and teaches some of the most popular classes on campus on the subject.  Before coming to UVU, Macfarlane served in the U.S. Air Force as an A-10 pilot.  Mr. Macfarlane earned a B.S. in political Science/International Relations, and M.Ed. in Educational Studies, and an MPhil in Political Science from the University of Utah.  He holds a Certificate in Terrorism Studies from St. Andrews University in Scotland.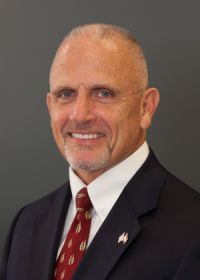 DR. DANIEL WADDINGTON, PHD
Assistant Professor of Criminal Justice
Office: EN, 115C
Email: dwaddington@uvu.edu 
Phone: (801) 863-8857
Dr. Waddington has over 35 years of comprehensive criminal justice experience as a practitioner, mentor, consultant, educator, trainer, and analyst, both domestic and International.  He is a recognized expert in the fields of countering Violent Extremism, Criminal Justice Reform, Community Policing, Crime and Problem Analysis, and Organization Development.  He has been an advisor and consultant for the Department of Homeland Security, US Department of State, United States Institute of Peace (USIP), the Global Counter Terrorism Form (GCTF) and the international Centre of Excellence for Countering Violent Extremism.  Academically, he has a B.S. in Justice Administration, a Master's of Public Administration, and a PhD in Criminal Justice.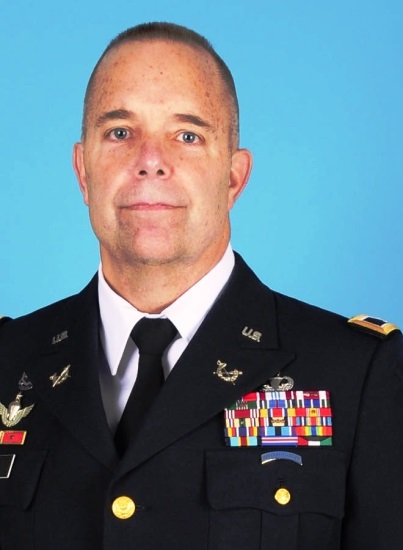 MICHAEL SMIDT, JD, LLM
Assistant Professor of Criminal Justice/Public Service
Office: CB, 115B
Email: michael.smidt@uvu.edu 
Phone: (801) 863-5929
Professor Michael L. Smidt recently retired from the U.S. Army Judge Advocate General's Corps.  In 1976, Mike enlisted in the U.S. Army as a paratrooper infantryman with the 82nd Airborne Division.  After leaving active duty, he enlisted as a weapons sergeant, with the U.S. Army Reserve, 12th Special Forces Group.  During his time as an army reservist, he became a police officer with the San Diego Police Department and completed his Bachelor's degree part-time.  After three years as a police officer, Professor Smidt left law enforcement to attend law school.  After graduating from California Western School of Law, he went to work as a prosecutor with the Office of the City Attorney in San Diego.  Mike decided to return to the Army as a Judge Advocate in January of 1990.
Professor Smidt's last assignment was as the senior legal advisor at U.S. Strategic Command.  He also served as the senior legal advisor at the U.S. Special Operations Command and the Chief of Operational Law at U.S. Northern Command.  In addition to various assignments in operational law and military justice throughout his career, he also served as the Staff Judge Advocate for the 1st Infantry Division.  Professor Smidt was also a professor of Operational and International Law at the U.S. Army Judge Advocate General's School, an LL.M from the University of Virginia School of Law and an M.S.S. from the U.S. Army War College.  Among others, his awards include two Bronze Stars, Master Parachutist Wings and a Special Forces Tab.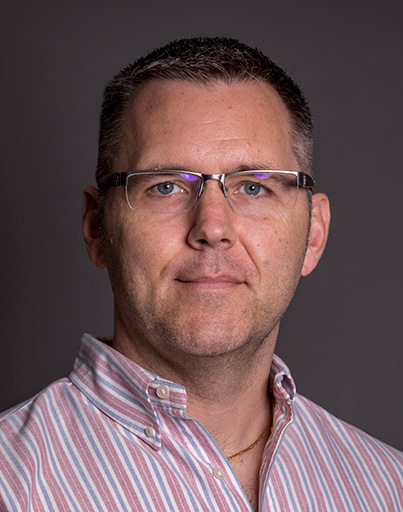 DR. ERIC RUSSELL, ED.

D.


Associate 

Professor, Emergency Services
Office: SC, 105P
Email: eric.russell@uvu.edu 
Phone: (801) 863-7733
Dr. Eric J. Russell is an Associate Professor with Utah Valley University's Department of Emergency Services. His writings and research involve the influence of homeland security education on responders as well as the impact of servant leadership on organizations and individuals. He is the author of more than 60 peer reviewed and trade publications as well as two books: The Desire to Serve: Servant Leadership for the Fire and Emergency Services (Greenleaf Center for Servant Leadership) and In Command of Guardians: Executive Servant Leadership for the Community of Responders (Springer).  In addition, Eric speaks nationally on the subjects of servant leadership and homeland security education. Dr. Russell retired early as a Captain from the Department of Defense/USAF Fire and Emergency Services with combined active duty military and DoD service.  Dr. Russell's education consists of a Doctor of Education in Organizational Leadership-Grand Canyon University & a Master of Science in Executive Fire Science Leadership-Grand Canyon University. In addition, Dr. Russell is also a Certified Homeland Protection Professional (CHPP) from the National Sheriff's Association's Global Society of Homeland and National Security Professionals (GSHNSP).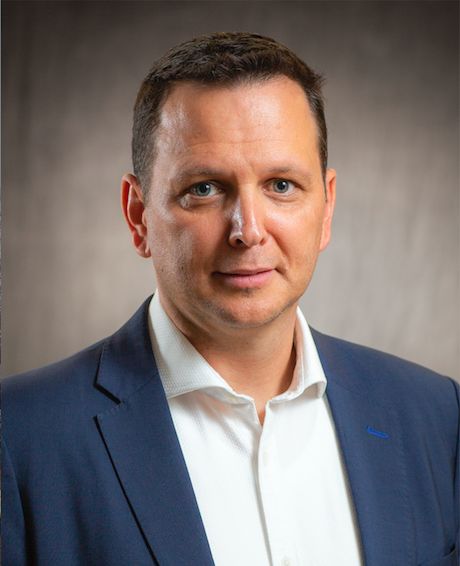 JONATHAN L RUDD, JD


Assistant Professor
Office: EN, 101D
Email:jonathan.rudd@uvu.edu
Phone: (801) 863-7733
Professor Jonathan L. Rudd retired from the Federal Bureau of Investigation in 2018. During his 21-year career as a special agent and legal advisor with the FBI, he specialized in financial crime, organized crime, international and domestic terrorism, counterintelligence, public corruption, intellectual property rights, civil rights and cybercrime investigations. Along with domestic assignments in New York, Colorado and Utah, he has extensive international experience having represented the FBI in New Zealand, Hong Kong, Taiwan, Macau and Japan. Professor Rudd taught Constitutional Law, Criminal Law and Procedure, National Security Law, Privacy Rights, Civil Liberties and Ethics at the FBI Academy in Quantico, Virginia, where he obtained Adjunct Professor status with the University of Virginia.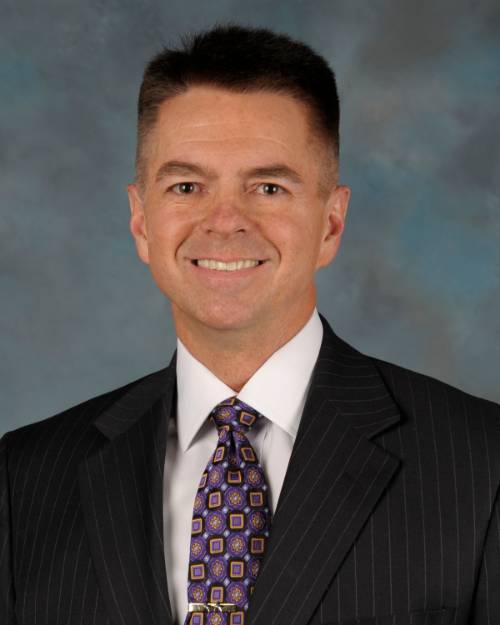 GENERAL JEFF BURTON


Adjunct Professor

Professor Burton is an Adjunct Professor at the Center for National Security Studies at Utah Valley University. He currently serves as a member of Governor Herbert's Cabinet and as the Commanding General for Utah's Army and Air National Guard.

His military career with the Department of Defense has spanned more than three decades where he attained the rank of Major General in The United States Army. He is a Military Policeman having worked law enforcement operations across the globe to include Europe during the Cold War. He witnessed the collapse of the Soviet Union and the dismantling of the Iron Curtain while stationed in Germany in 1989. He commanded troops in combat during the initial ground war in Iraq in 2003 and conducted Route Clearance and Improvised Explosive Device Defeat Operations. He has been responsible for a 350 million dollar annual budget, and provided leadership, discipline and training for an organization consisting of 7,500 personnel.

Professor Burton has extensive experience in military tactics and strategy, government interagency activities at the executive and legislative levels, and in forging international partnerships for the State Department's Partnership for Peace Program. He has traveled extensively working with foreign governments at all levels to further national security cooperation objectives. Additionally, for the past six years he has spent extensive time on capitol-hill performing military legislative liaison work. He holds a MS degree in Strategic Studies from the United States Army War College, an MA degree in Education from the University of Phoenix, a BS degree in Sociology from the University of New York, and has completed post graduate executive education at Harvard University in National and International Security and Homeland Security. He was a Distinguished Military Graduate, and his awards include two Legions of Merit, and the Bronze Star. He has also earned the Combat Action Badge and Parachutist Wings.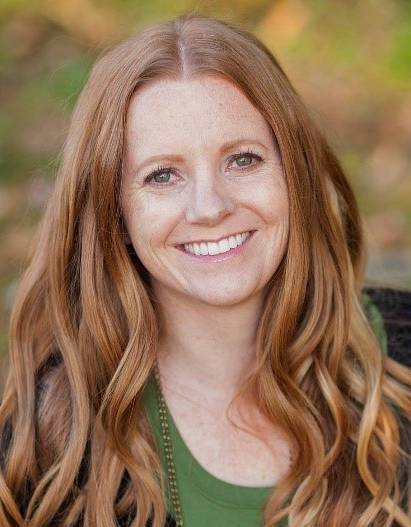 MARY KENT




Adjunct 

Professor
Office: SC, N/A
Email: N/A@uvu.edu 
Phone: N/A
Mary Kent is an adjunct professor of Criminal Justice and National Security Studies at Utah Valley University, Orem Utah. Before coming to UVU, Prof. Kent served in the United States Army for 7 years as an Aviation Operations Specialist. Her time in service placed her in the Middle East during the 9/11 attacks of 2001. She also worked as a Victim's Advocate for a local Utah police agency where she lead the internship program and provided training and case interviews for the Provo Police Citizen's Academy, Fox13 News, ABC4 News, the Center for Women and Children in Crisis, and the University of Toledo's International Human Trafficking and Social Justice Conference. She obtained a Master's Degree in National Security and Terrorism Studies with honors from the American Military University.
Prof. Kent currently serves as an Intelligence Analyst working with local, state and federal law enforcement agencies. She has received intelligence analysis training from multiple agencies to include the Federal Bureau of Investigation, Drug Enforcement Administration, and the United States Secret Service.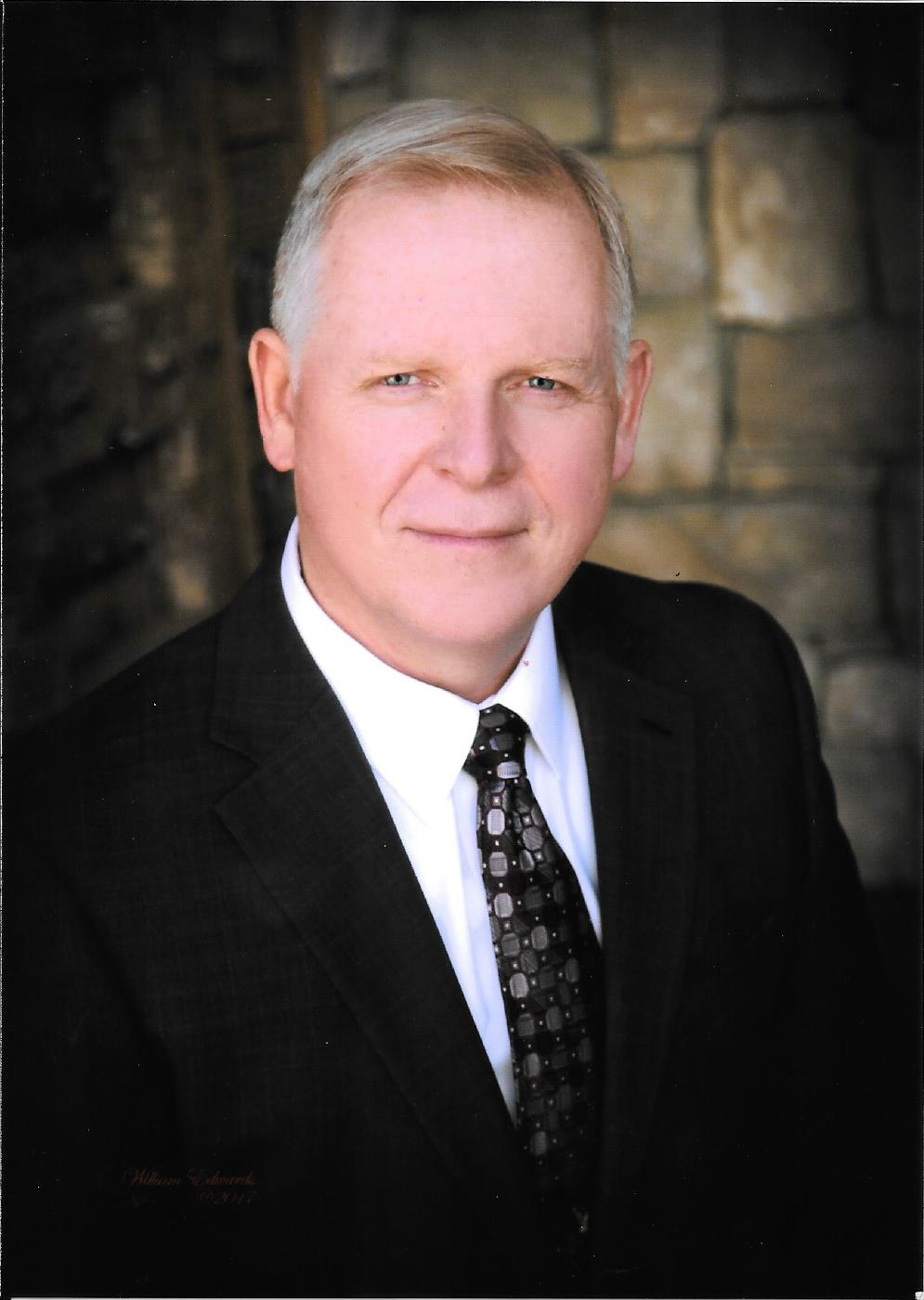 DAVID HARRIS
Adjunct Professor
Professor Harris is an Adjunct Professor at the Center for National Security Studies at Utah Valley University.
After more than 31 years of active duty service, he retired in the Fall of 2018 in the rank of Air Force major general. He is a distinguished graduate of the Air Force Test Pilot School having worked most of his career performing research on emerging technologies and evaluating new weapons for the Department of Defense, its interagency partners and for allies of the United States. With more than 100 Southwest Asia combat missions to his credit, he has extensive experience in the nature of modern conflict. Chosen as an Air Force Legislative Fellow for the 106th U.S. Congress, he has also served as commander at the squadron, group, wing and center levels culminating as commander of the Air Force Test Center headquartered at Edwards Air Force Base, California.  There, he held responsibility for a 3.1 billion dollar annual budget, and was charged with organizing, training and equipping 31 operating locations from coast to coast.  More than 18,000 airmen and contractors looked to him for leadership and strategic vision.
Professor Harris has experience in aviation, space and cyber testing, legislative processes at the federal level, international negotiation, and in building positive relationships with defense industries while simultaneously holding them accountable for the performance of their products. He holds a master of science degree in Strategic Studies from Air War College, a master of science degree in Engineering from California State University, Fresno, a bachelor of science degree in Mechanical Engineering from the Brigham Young University, and has completed post graduate executive education at Georgetown University in Legislative Studies, and at the University of North Carolina Chapel Hill in Enterprise Leadership. He is a Master Combat Systems Officer with decorations including the Air Force Distinguished Service Medal, the Legion of Honor and seven Air Medals for combat action.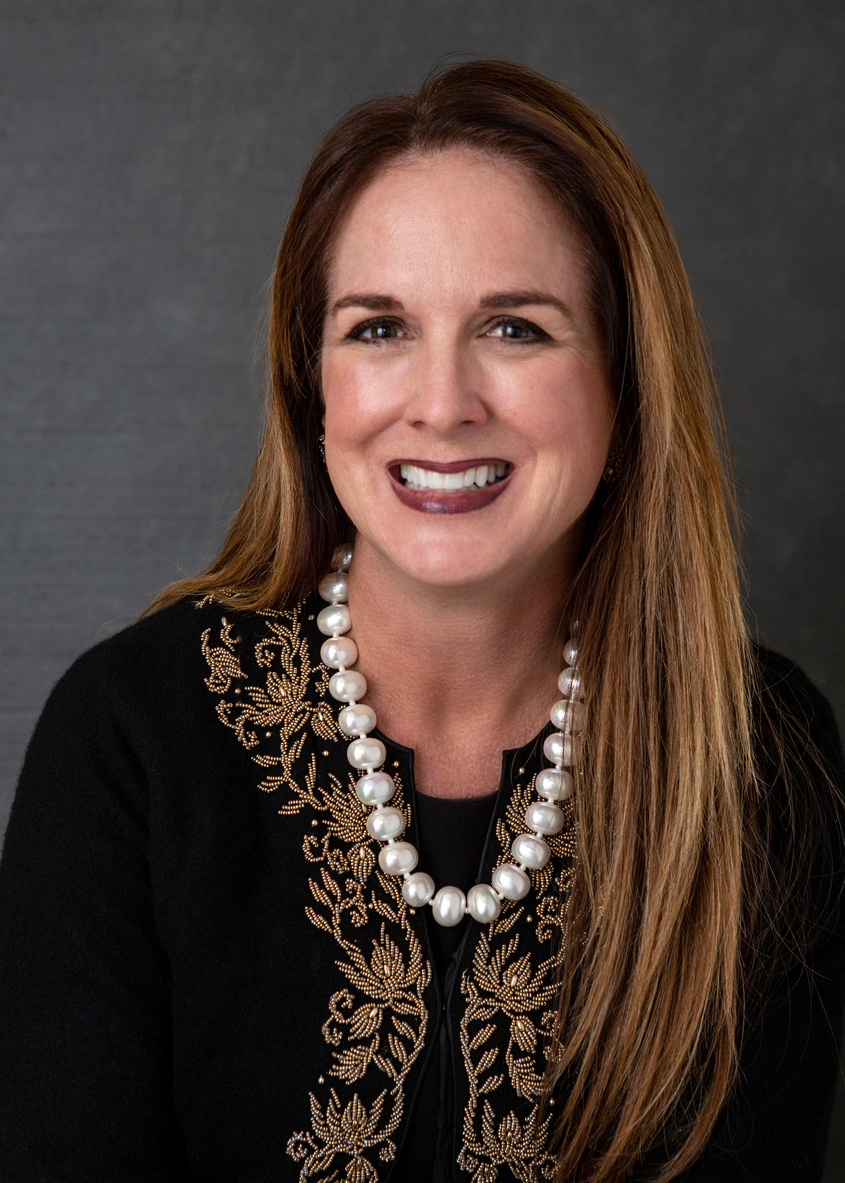 JENNIFER H. ELLSWORTH
Adjunct Professor
Jennifer Ellsworth is currently the Executive Director for Engage Now Africa, a global NGO that funds poverty eradication programs in Ghana, Ethiopia, Uganda, Sierra Leone and Namibia. Jennifer has worked as the Director of International Family Policy and United Nations Liaison in New York for United Families International where she worked with Ambassadors and Ministers at the World Food Summit, Commissions on the Status of Women, on Social Development and Sustainable Development to implement social welfare policies. She also worked as a Consultant with the Middle East Peace Institute to develop education and public health programs to serve vulnerable populations in the West Bank and Gaza.
Jennifer received a Certificate of Completion from Cambridge University that included course work in European Economic and Social History. She received her Master's Degree in Public Policy with an emphasis in international development and international affairs and a Bachelor's Degree in Political Science from Brigham Young University. As part of her master's program she lived in Gudalur, India and volunteered at local health clinic and primary school. She also embarked on a public health fact finding mission to Uganda, Kenya, Swaziland and Mozambique.
She has been an Adjunct Professor at University of Phoenix where she taught courses on US History and Government. She has served on several boards including, the Chamber of Commerce and Utah Council for Citizen Diplomacy. She has been President of BYU Political Affairs Society and Professional Republican Women, and served on Senator Hatch's Women's Conference Advisory Board.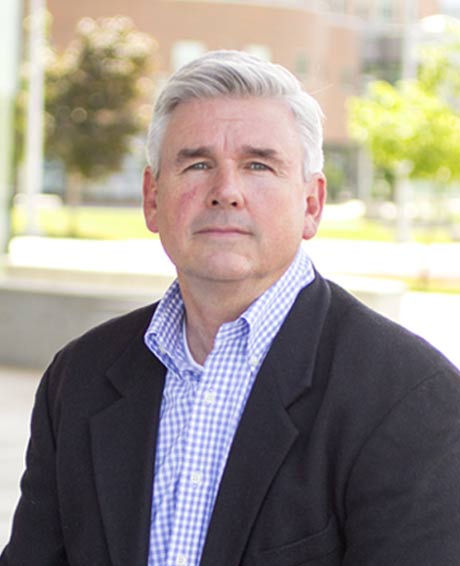 RUSTY NEEDS


Adjunct Professor

Rusty D. Needs is an Adjunct Professor at the Center for National Security Studies at Utah Valley University. Mr. Needs is a retired Central Intelligence Agency(CIA) 

Clandestine Operations Officer. He has 21 years of experience in CIA's Clandestine Service including six overseas tours in Africa, the Middle East and Asia. In addition, he served two tours of duty in Iraq, two tours in Afghanistan and a tour in Somalia. He spent the majority of his career living undercover overseas, spotting, assessing, recruiting  and handling clandestine agents.He also ran global intelligence operations and covert action programs. He is the recipient of the National Security Council's Meritorious Unit Award for Iraq, the Intelligence Medal of Merit  for actions in Somalia, and the Iraq and Afghanistan War Zone Service Medallions.

Mr. Needs received his BA in Organizational Communications from the University of Utah. He also completed CIA's year long senior leadership training seminar, including executive training at Harvard's John F. Kennedy School of government.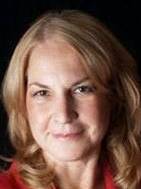 SUSAN MERRILL




Adjunct 

Professor
Office: SC, N/A
Email: susan.merrill@uvu.edu 
Phone: (703)300-0682
Professor Susan Merrill is an Adjunct professor at Utah Valley University, and previously at BYU. Her previous assignments included Senior Governance Advisor at the U.S. Peacekeeping and Stability Operations Institute (PKSOI) and the U.S Army War College (USAWC). As a senior official with the U.S. Agency for International Development (USAID), she has had extensive experience in conflict and post-conflict countries in Latin America, Asia, and Africa. She has served in El Salvador, Liberia, Nicaragua, and Cambodia, as well as Bosnia and Iraq. Ms. Merrill was the first USAID representative to the USAWC and PKSOI in 2005. In 2002-03, she was selected to lead a USAID-wide Taskforce on U.S. Foreign Aid in the National Interest, an examination of the successes and failures of foreign aid and the role of aid in U.S. foreign policy. In her overseas assignments, she was a Mission Director, Cambodia, and held senior level positions in missions in El Salvador, Liberia, Nicaragua, and Cambodia.  She served as the Senior Governance Advisor to the US Army War College and Department of Defense during the Iraq and Afghanistan post-conflict period.  She holds two Master's from Georgetown University in International Relations and Economics and is completing her Doctorate in Security Studies and International Development at the School of Public Policy, University of Maryland. She is an expert in post-conflict reconstruction and governance, conflict prevention and mitigation, and economic stabilization and recovery.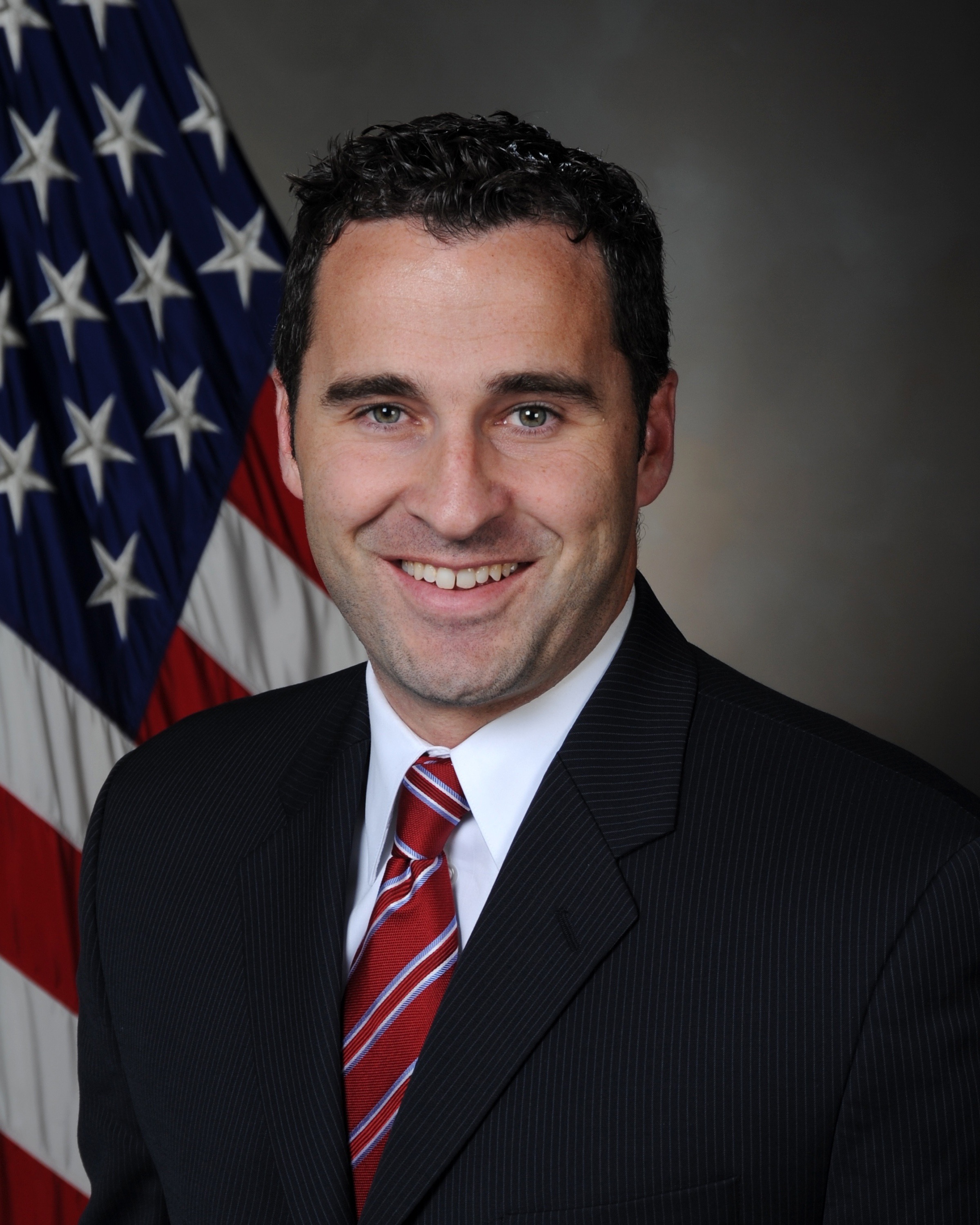 Jeff Burnett
Adjunct Professor
Jeff Burnett is an adjunct faculty member, teaching national security topics in Latin America. Prior to joining NSS, he spent twelve years with the federal government, beginning as a Presidential Management Fellow with the State Department's Bureau of Political-Military Affairs. He served for eight years as a special agent with the Air Force Office of Special Investigations, specializing in general criminal and fraud investigations, anti-terrorism/force protection matters, and counterintelligence. His assignments included Hill Air Force Base, US Embassies Rome and Panama, forward deployment to Ethiopia, and briefer stints in Buenos Aires and Rio de Janeiro. He is fluent in Spanish and Italian, and conversant in Brazilian Portuguese. He received a Master of Pacific International Affairs degree from the University of California, San Diego, in 2005. He also holds Bachelor of Arts degrees in Spanish and Speech Communication from the University of Utah, and an Associate of Arts degree from UVU.
National Security Society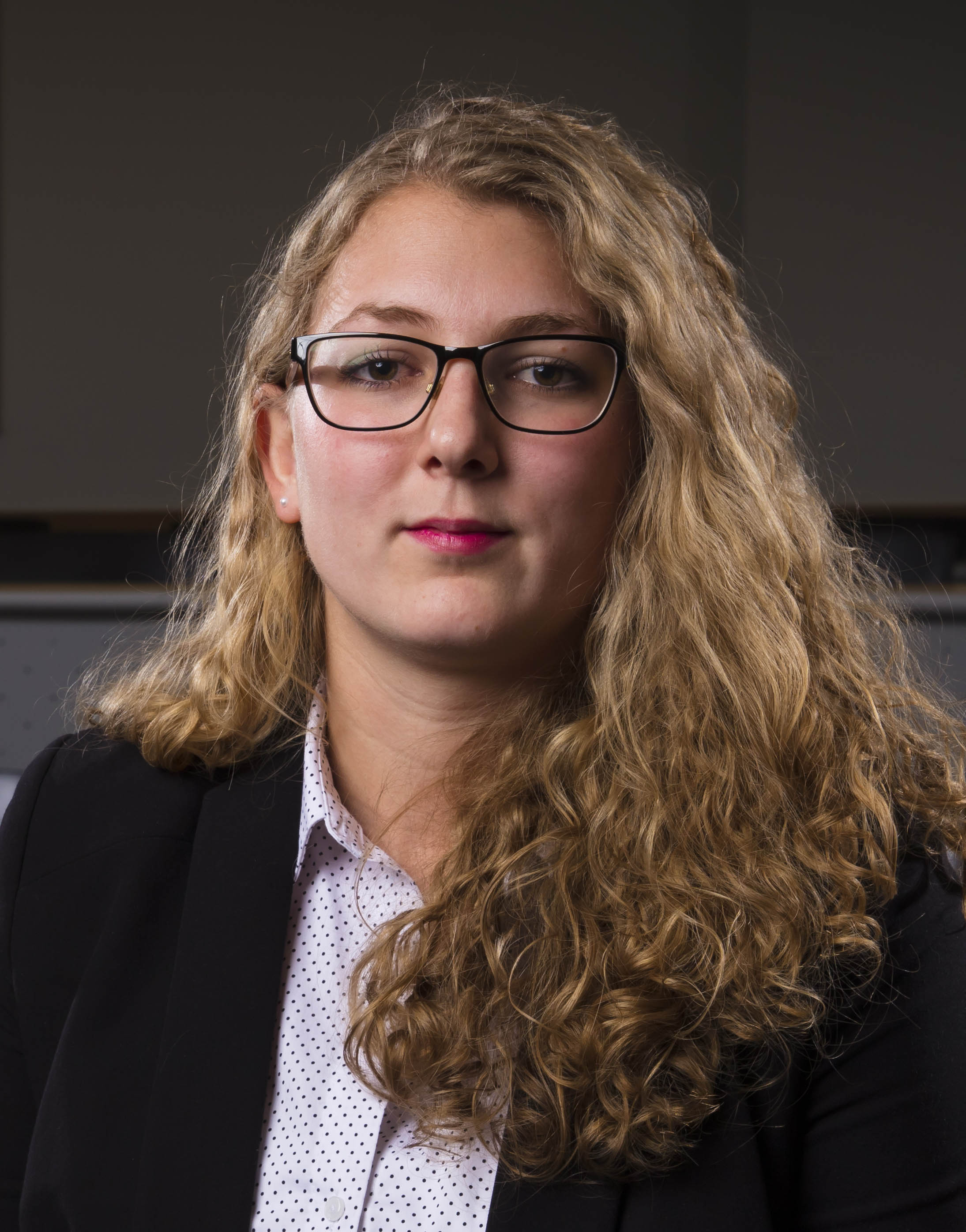 President
Maria Whitten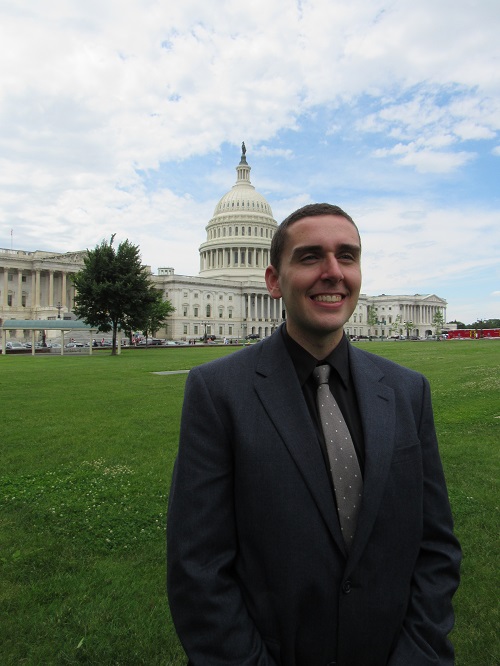 Vice President, Outreach
Joseph Lloyd
Vice President, Events
Emma Warner
Vice President, Service
Albina Truax
UVU Journal of National Security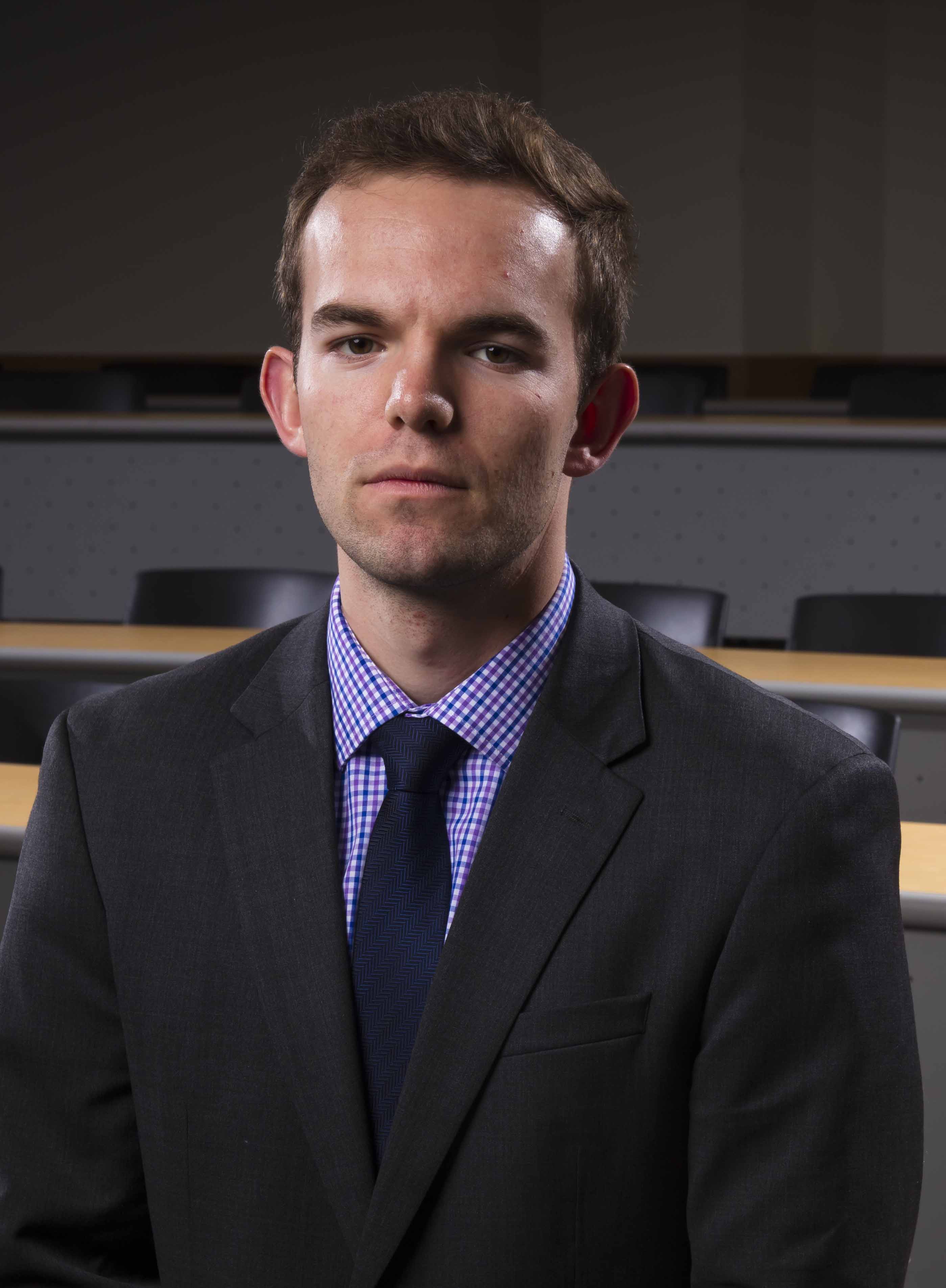 Editor-in-Chief
Ryan Griffith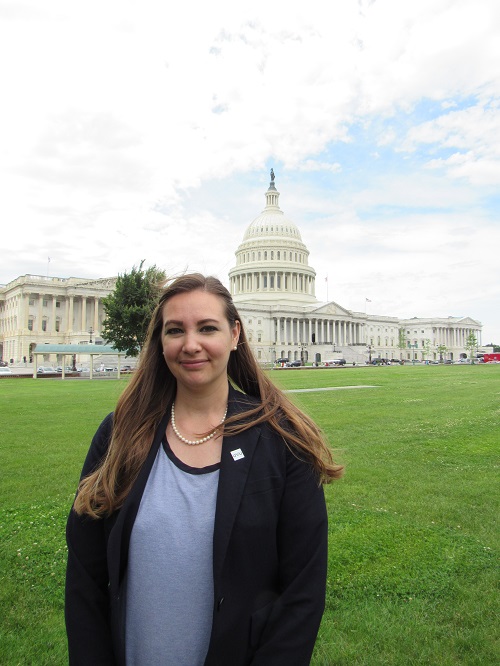 Managing Editor
Lisa Jones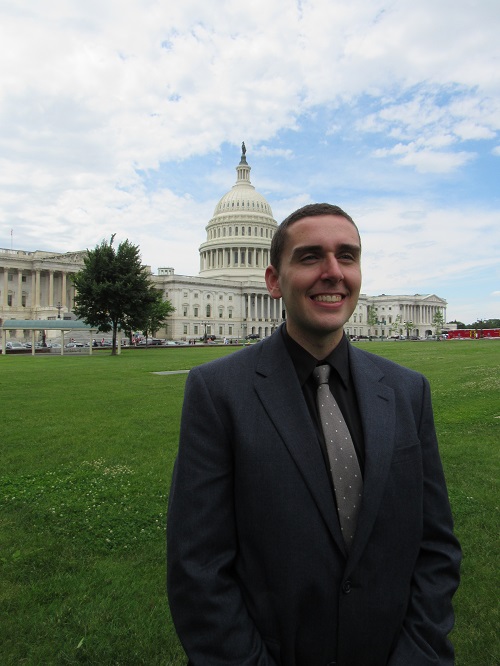 Managing Editor
Joseph Lloyd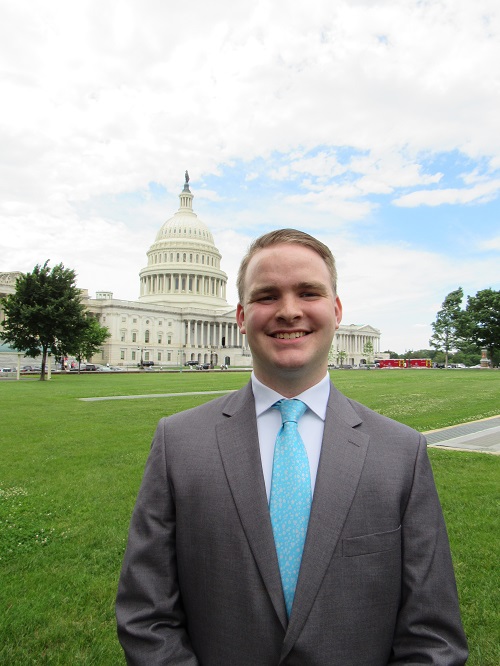 Executive Editor
Sam Elzinga
Managing Editor
Andrew Jensen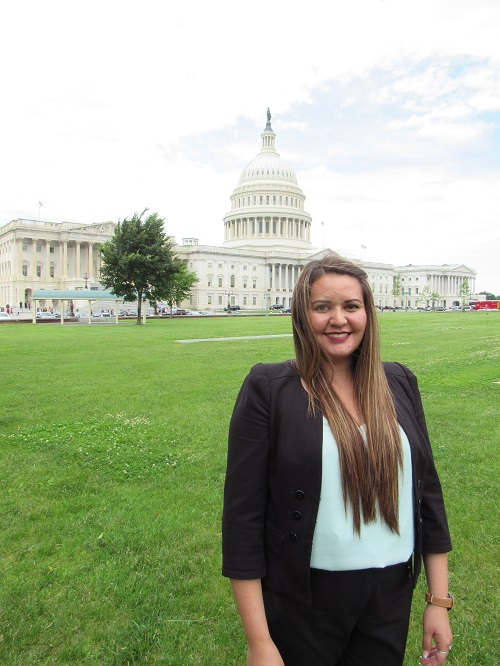 Managing Editor
Baillie Signman