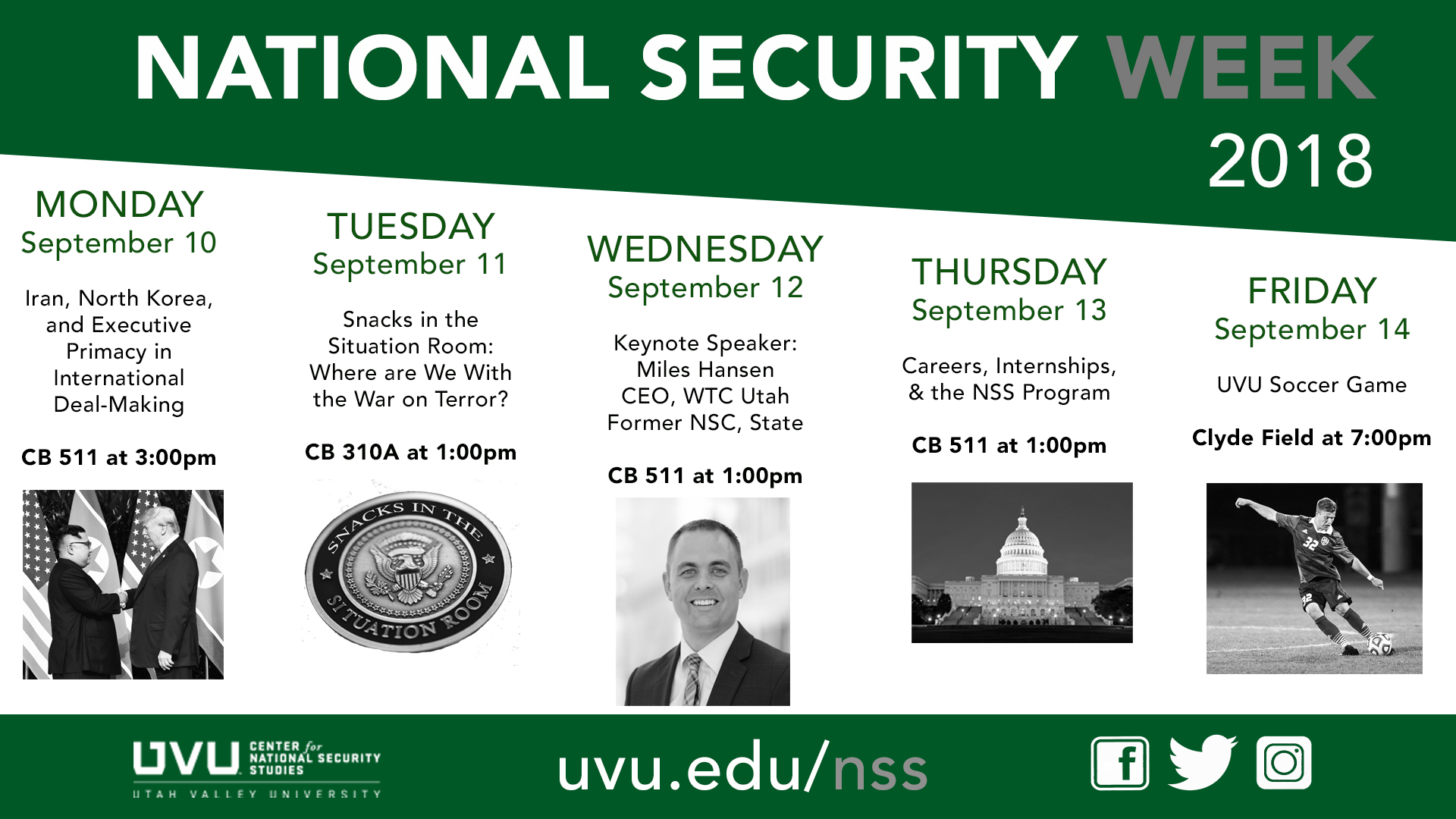 NATIONAL SECURITY WEEK 2018
Come join us for our third semi-annual National Security Week at UVU. We have a week full of great events! On Monday, join us for an event co-sponsored by the Center for Constitutional Studies on executive powers in international deal-making. The event is at 3:00 PM on September 10 in CB511.
On Tuesday, members of the National Security Society will host its "Snacks in the Situation Room" where UVU professors will talk about where we are with the War on Terror 17 years after 9/11. The event will take place in CB 310A at 1pm on September 11.
On Wednesday, we are pleased to host our keynote speaker, Mr. Miles Hansen, CEO of World Trade Center Utah and former senior NSC and State Dept official. He will speak at 1pm on September 12 in CB 511.
On Thursday, Prof. Vogel will hold an info session about careers, internships, and the NSS program at UVU. The event will take place at 1pm on September 13 in CB 511.
On Friday, we will cap off the week by attending the UVU Soccer game at 7pm at Clyde Field. NSS students, alumni, staff, faculty, and friends are invited to join us at the game. Be sure to wear your NSS shirt!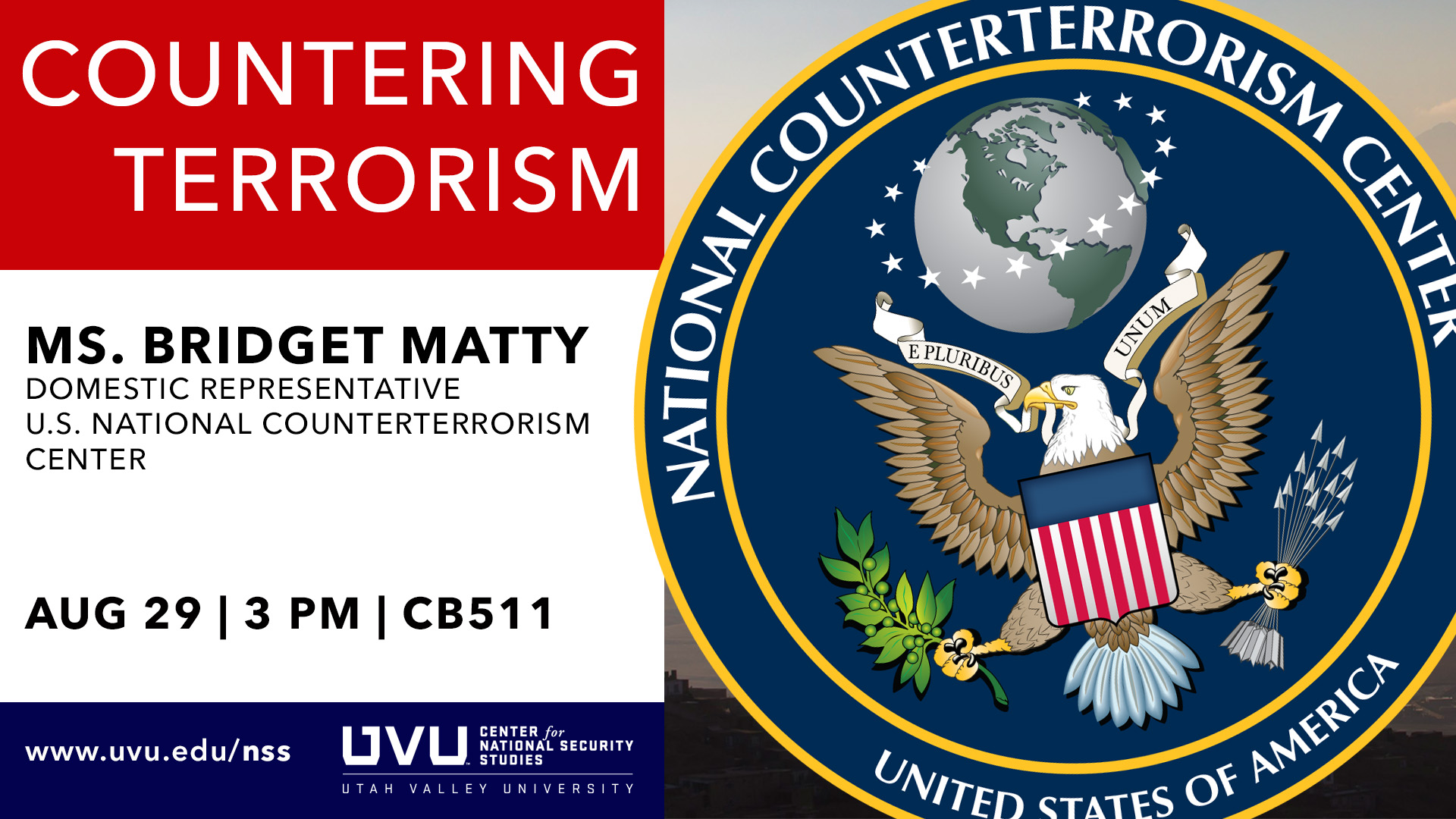 NATIONAL COUNTERTERRORISM CENTER
Come here NCTC official, Ms. Bridget Matty, talk about the important role of NCTC in national security and her career in the field.  The event will take place on August 29 at 3PM in CB 511.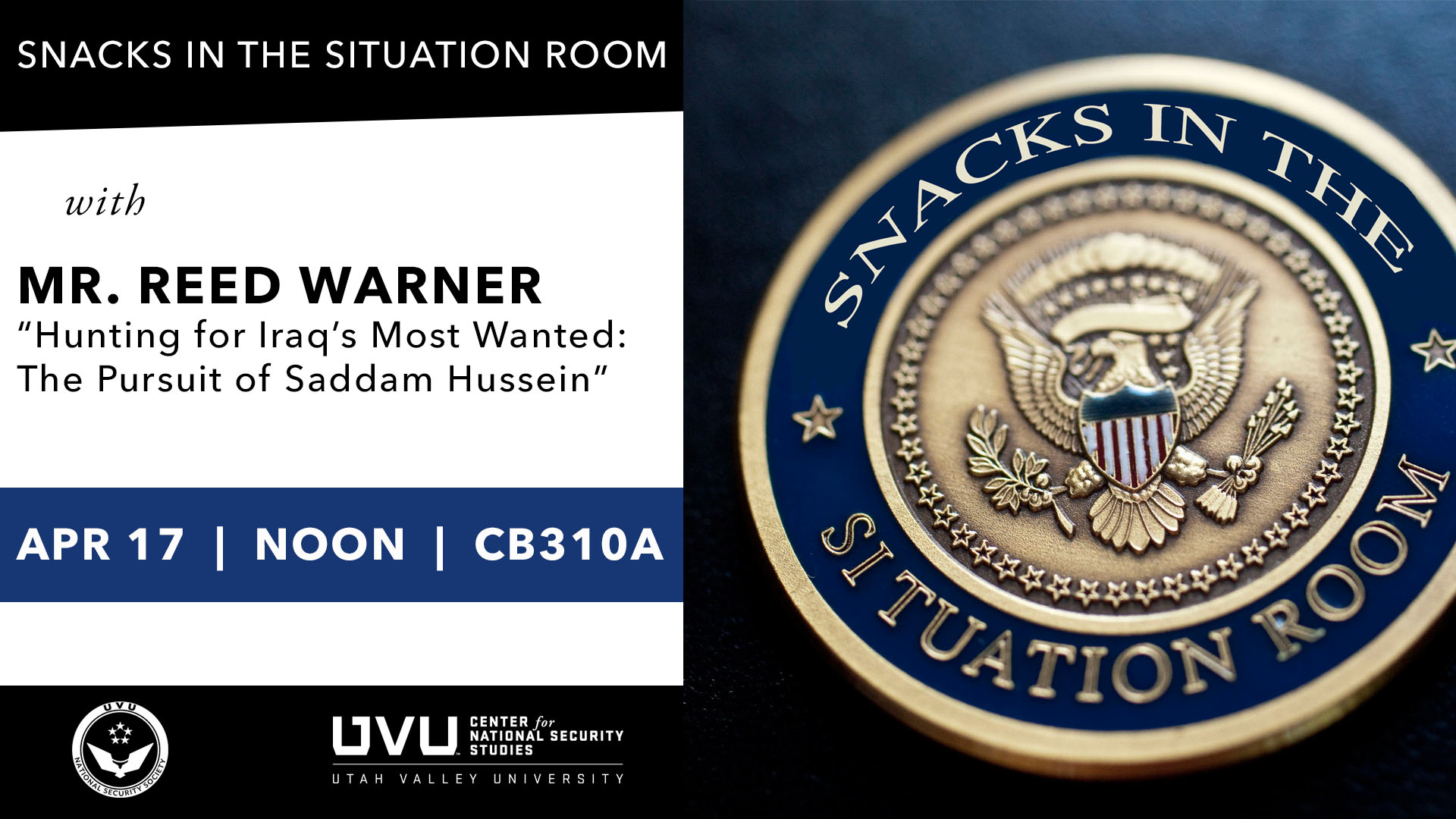 SNACKS IN THE SITUATION ROOM: MR. REED WARNER
Come hear about the hunt for Iraq's most wanted -- dictator Saddam Hussein -- from someone involved in the investigation.  The event will take place on April 17 at Noon in CB 310A.