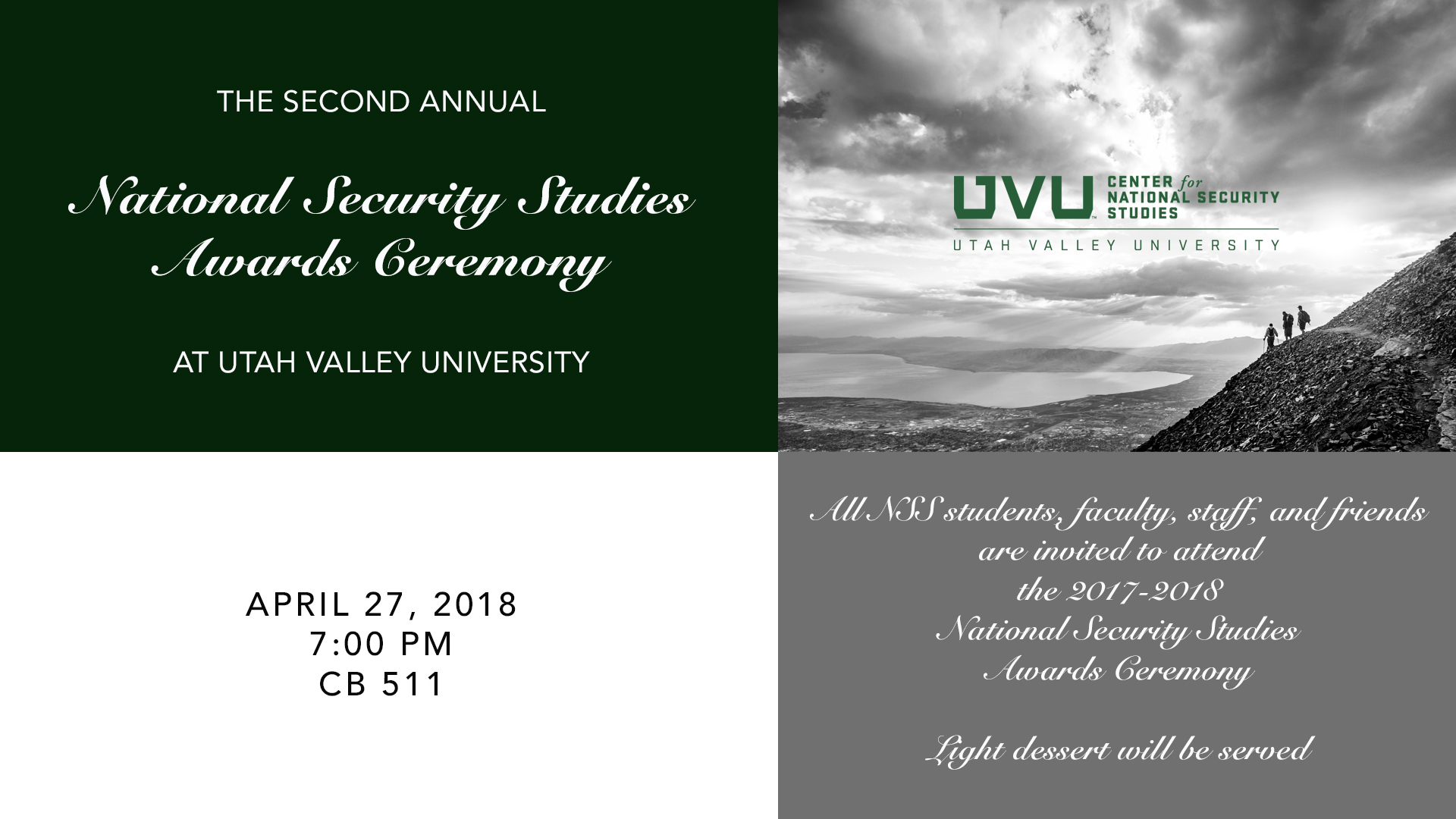 NATIONAL SECURITY STUDIES AWARDS CEREMONY
All NSS students, faculty, staff, and friends are invited to join us to celebrate the many successes of 2017-2018. Dessert will be served. The event is at 7:00 PM on Friday, April 27 in CB 511.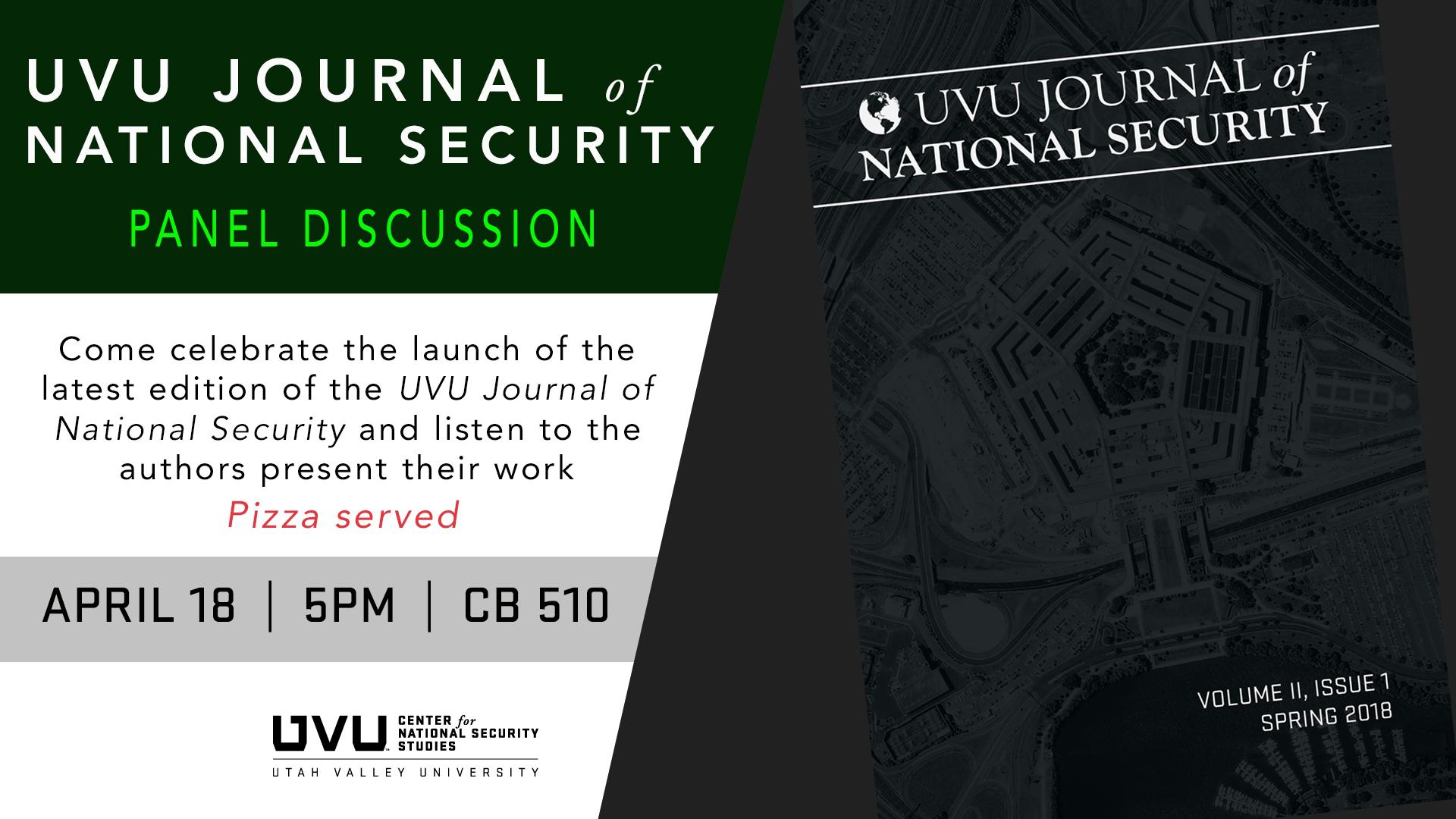 JOURNAL OF NATIONAL SECURITY PANEL DISCUSSION
Come here the student authors in the latest edition of the UVU Journal of National Security discuss their articles.  The event will take place on April 18 at 5PM in CB 510.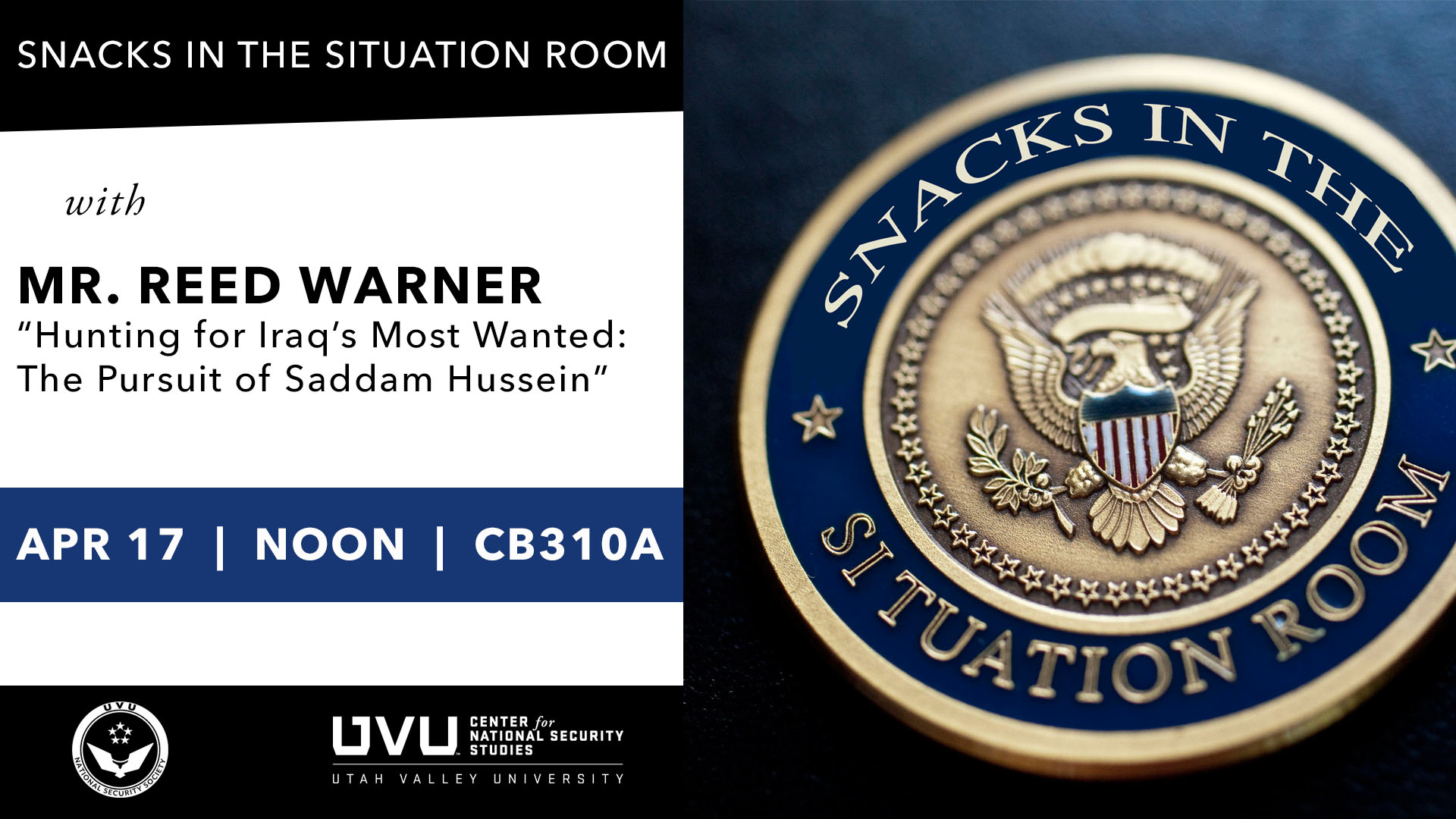 SNACKS IN THE SITUATION ROOM: MR. REED WARNER
Come hear about the hunt for Iraq's most wanted -- dictator Saddam Hussein -- from someone involved in the investigation.  The event will take place on April 17 at Noon in CB 310A.