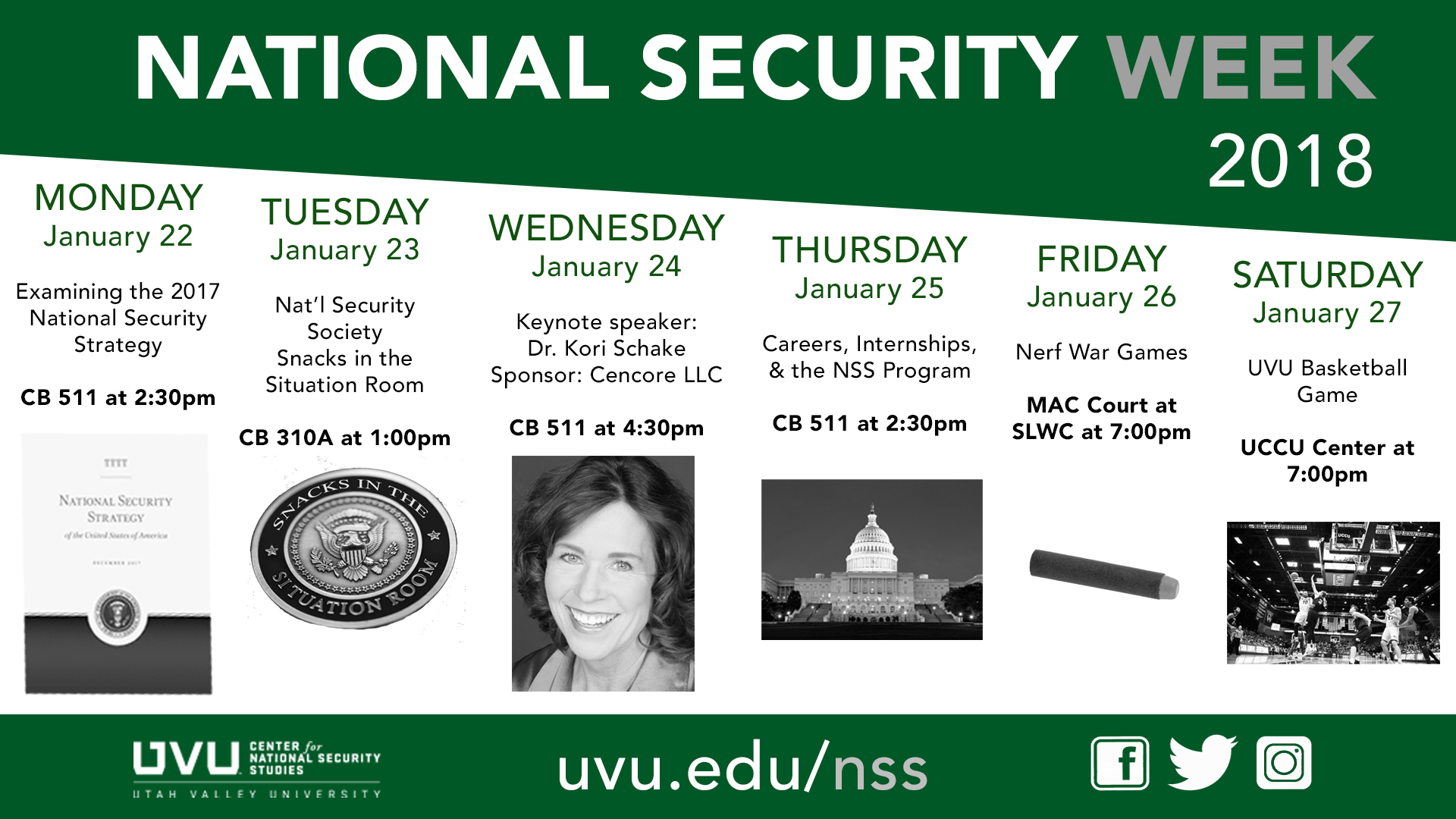 NATIONAL SECURITY WEEK 2018
Come out to all of our interesting and exciting events for National Security Week. On Monday at 2:30pm in CB 511, a panel will discuss the recently released National Security Strategy. On Tuesday at 1pm in CB 310A, Prof. Ken Crook will discuss the hunt for Russian spy Robert Hanssen. On Wednesday at 4:30pm in CB 511, our Keynote Speaker will be Dr. Kori Schake from Stanford (former senior offficial at the NSC, Pentagon, and State Dept). The Keynote Speech is sponsored by Cencore LLC, a partner of the CNSS. On Thursday at 2:30pm in CB 511, Prof. Vogel will discuss national security careers and internships and the NSS program at UVU. On Friday at 7pm in the MAC Court of the SLWC, the National Security Society will host the third Nerf War Games. Lastly, NSS faculty, students, and staff are invited to attend the UVU Men's Basketball Game on Saturday at 7pm at the UCCU Center -- be sure to wear your NSS shirt! Feel free to reach out to us if you have any questions on any of the events at nationalsecurity@uvu.edu.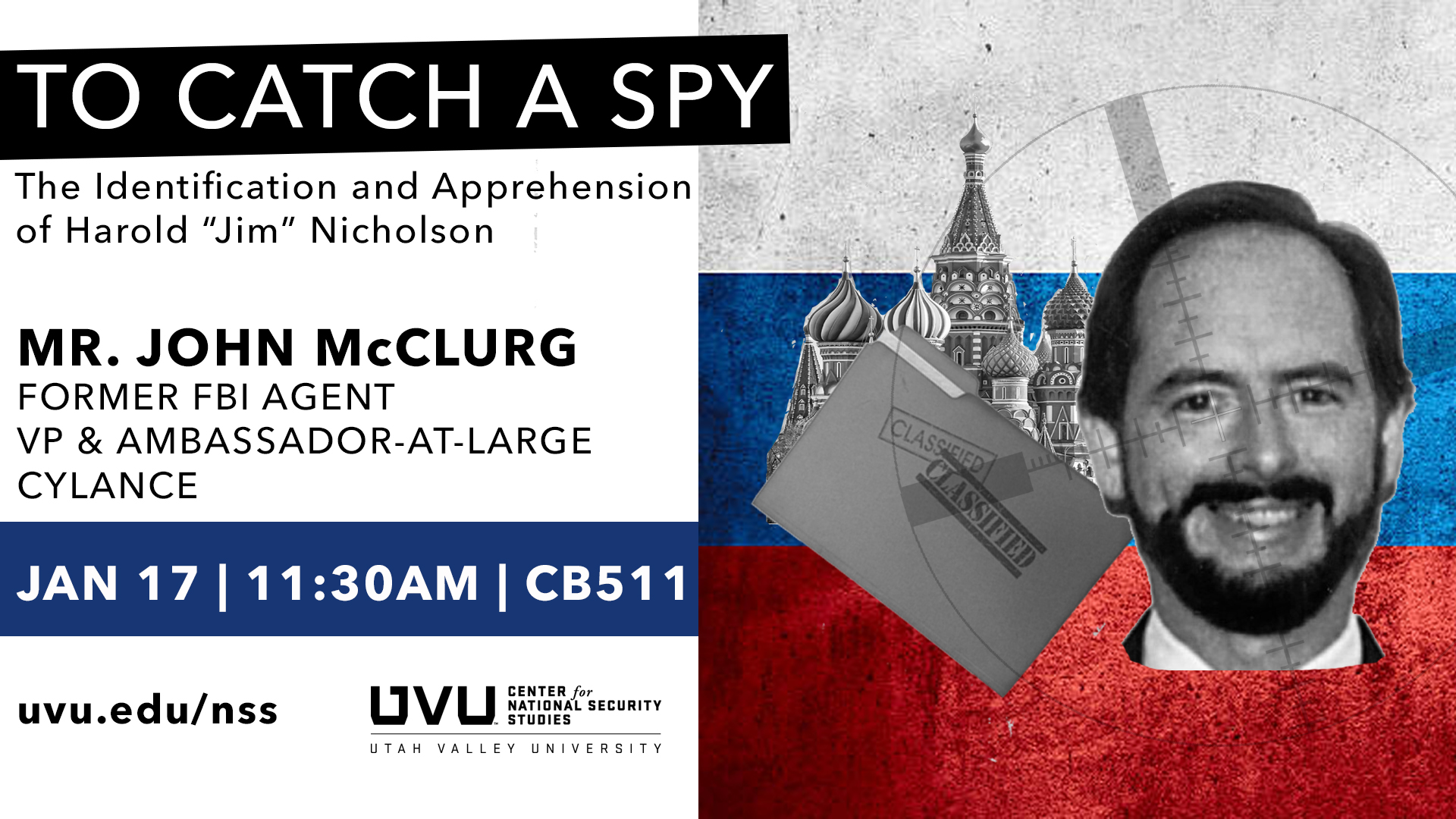 TO CATCH A SPY
Former FBI Agent and current VP and Ambassador-At-Large for Cylance, Mr. John McClurg, will talk about his experience in identifying and catching CIA agent-turned Russian spy, Jim Nicholson.  This is a must-attend event for any student interested in federal law enforcement and intelligence.  The event will take place on January 17 at 11:30am in CB 511.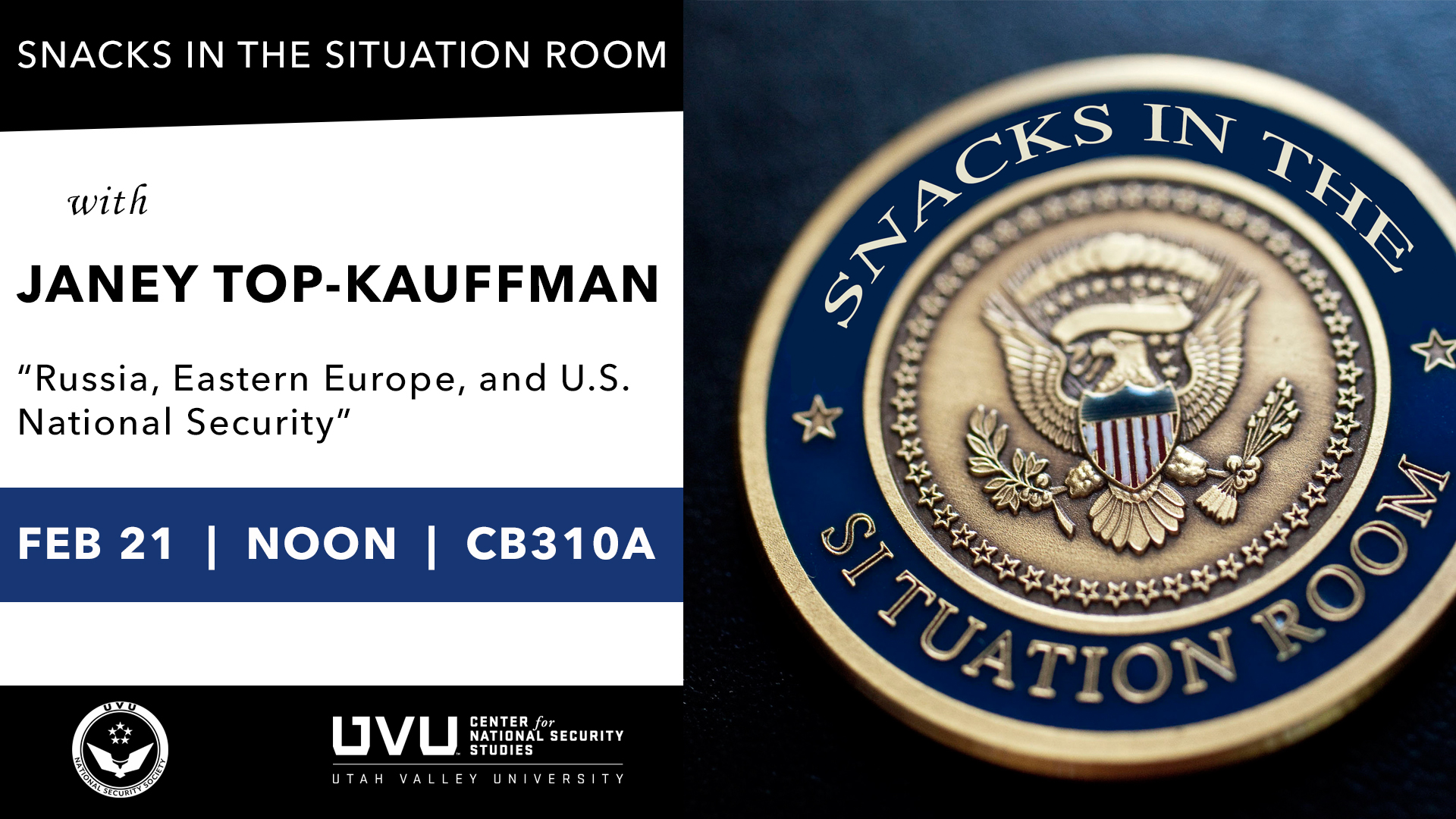 SNACKS IN THE SITUATION ROOM: JANEY TOP-KAUFFMAN
The National Security Society presents Prof. Janey Top-Kauffman, who will be talking to students about security issues related to Russia and Eastern Europe.  Snacks will be served.  The event will take place on February 21 at noon in CB 310A.