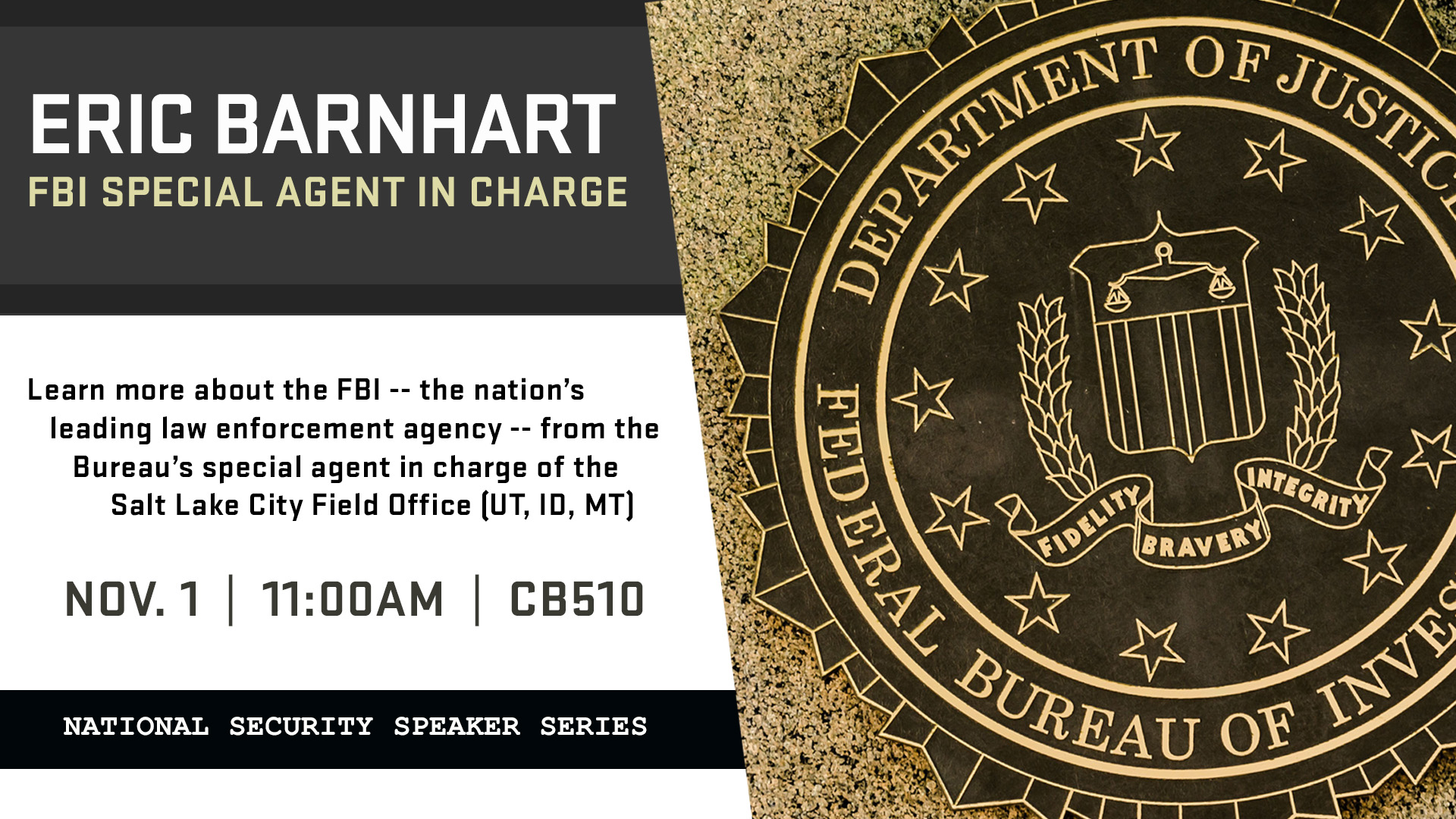 FBI SPECIAL AGENT IN CHARGE, MR. ERIC BARNHART
FBI Special Agent In Charge of the SLC Field Office, Mr. Eric Barnhart, will join us on Thursday, November 1, at 11am in CB 510. If you are interested in the FBI, federal law enforcement, the intelligence community, or leadership, you will not want to miss this event!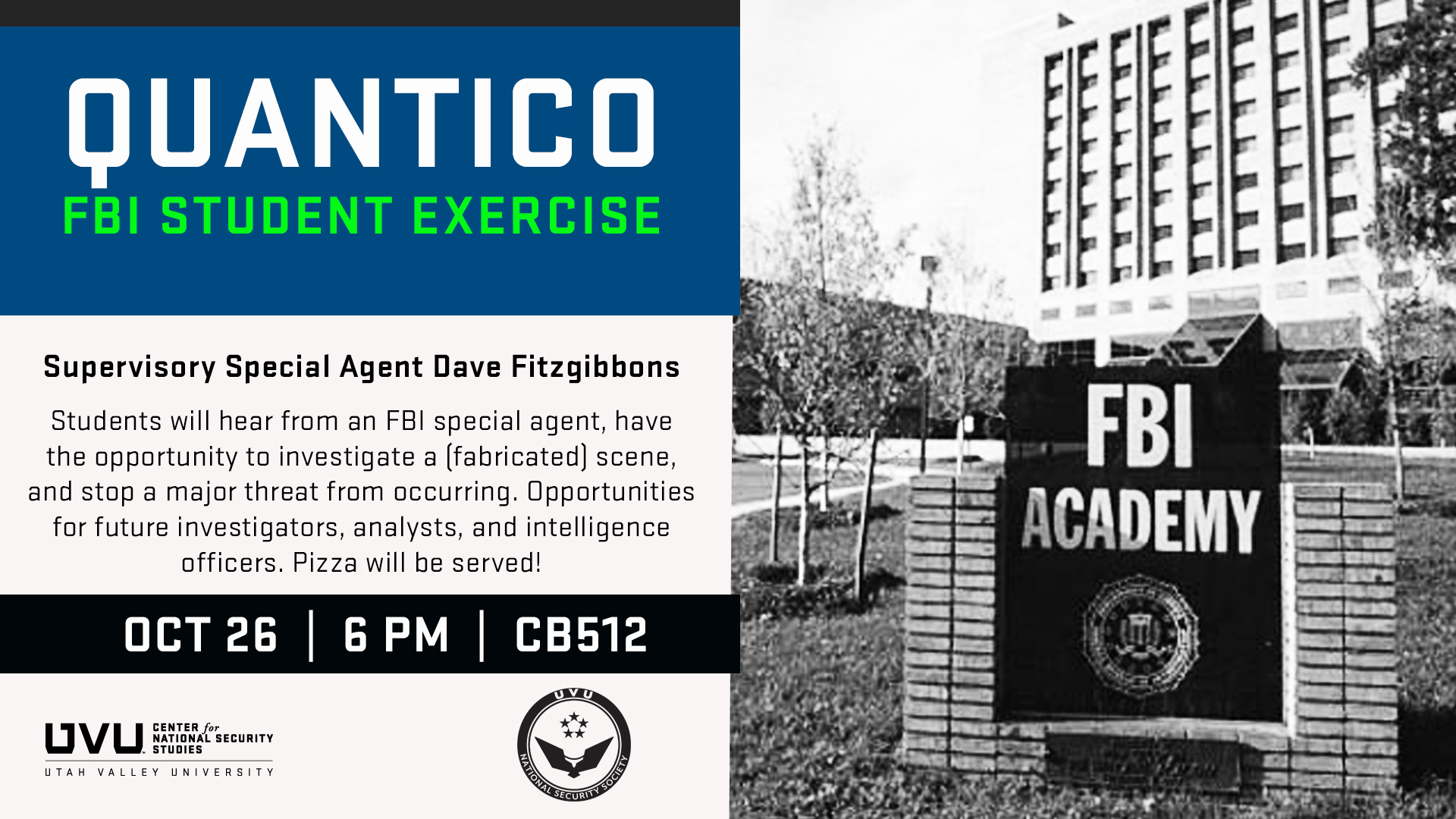 QUANTICO
Come hear from FBI special agent Dave Fitzgibbons  and take part in a simulated FBI investigation. Pizza will be served. Students interested in becoming law enforcement agents, analysts, or intelligence officers will not want to miss this one of a kind event! The event will take place on October 26 at 6PM in CB 512.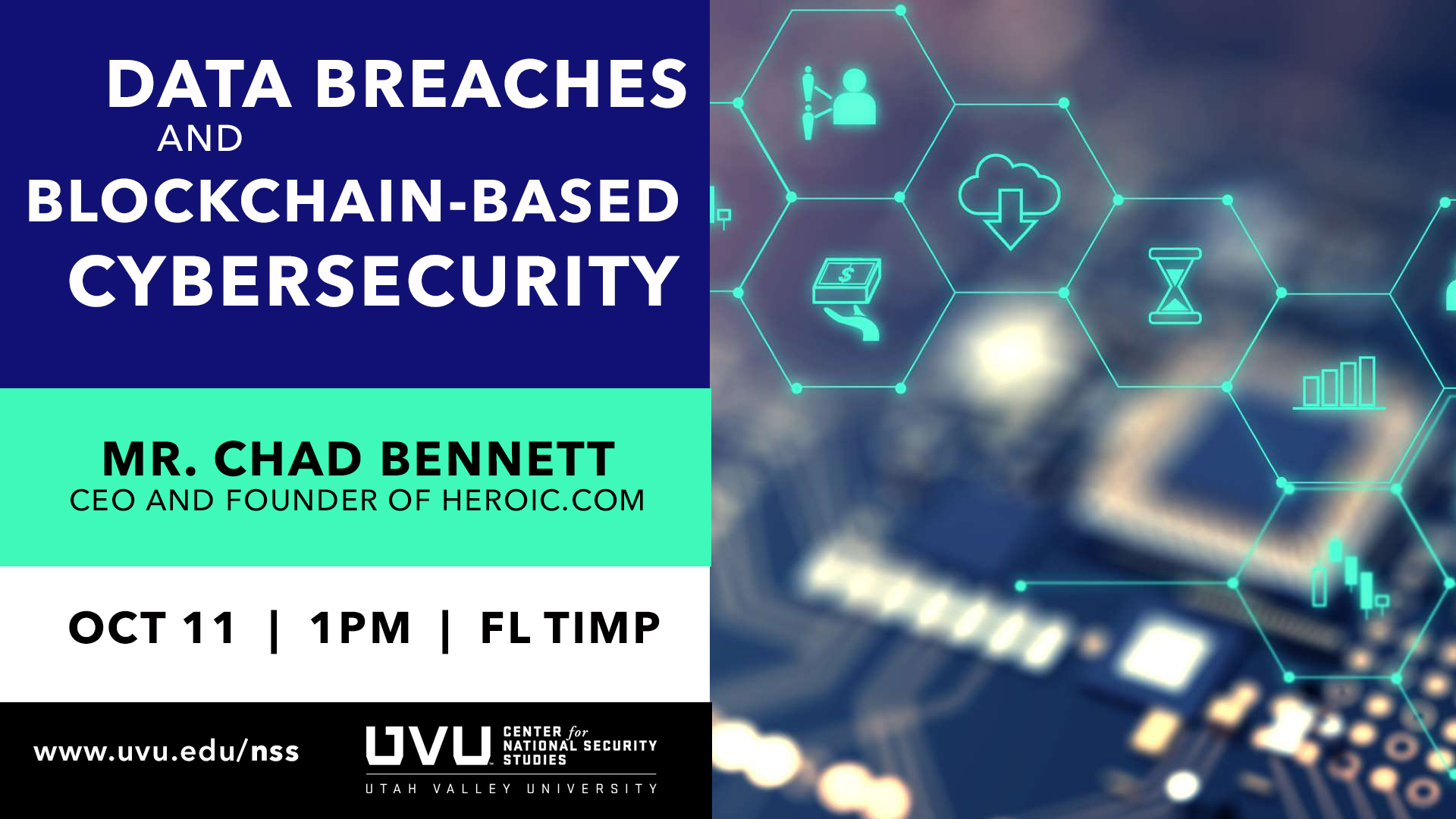 DATA BREACHES AND BLOCKCHAIN-BASED CYBERSECURITY
Come hear about data breaches and blockchain-based approaches to cybersecurity from Heroic.com's CEO and founder, Mr. Chad Bennett.  Students interested in AI, cybersecurity, cryptocurrency, and technological challenges to national security will not miss this event! The event will take place on October 11 at 1PM in the Lakeview Room of the Fulton Library.