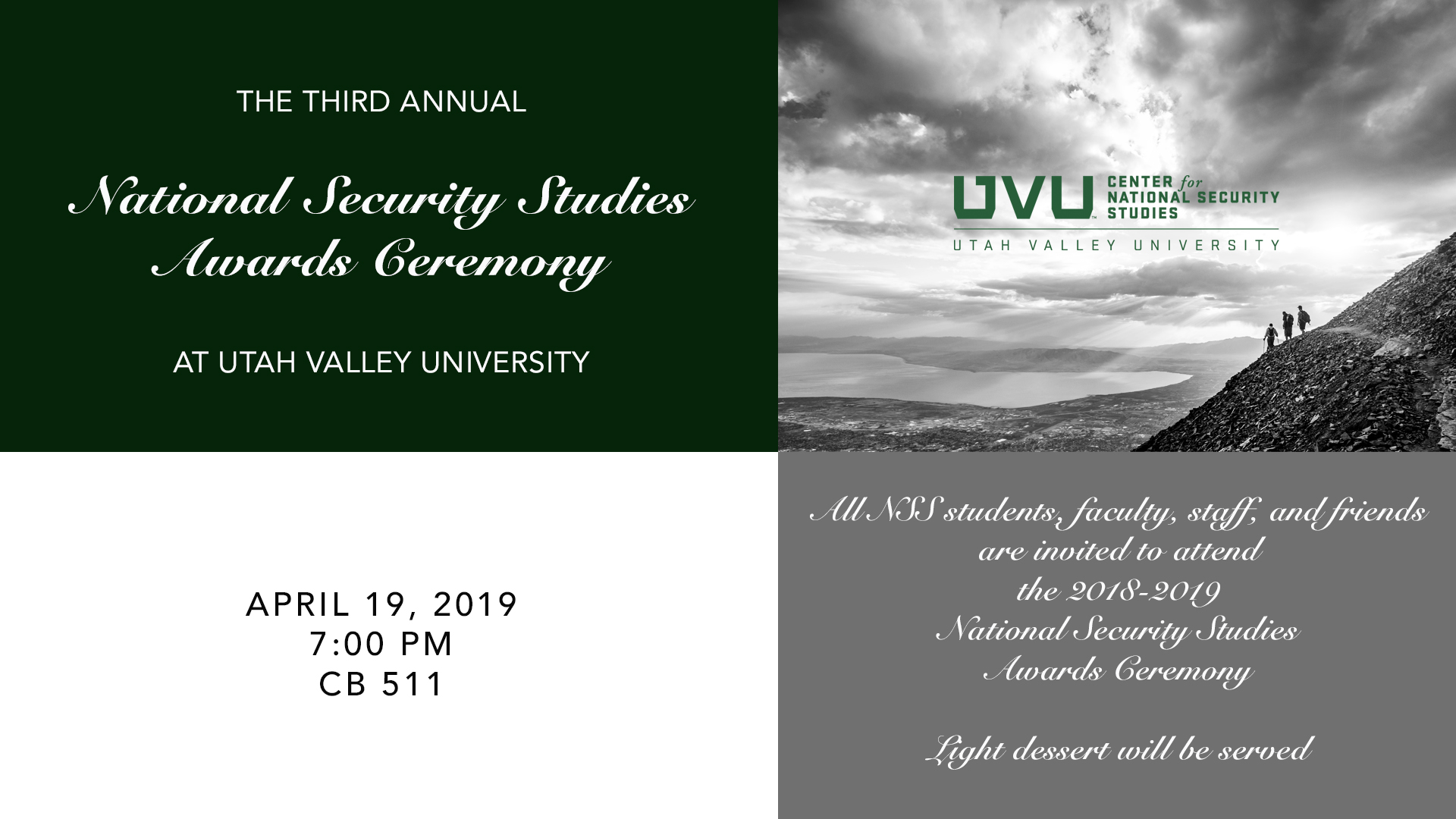 NATIONAL SECURITY AWARDS CEREMONY
All NSS students, faculty, and staff are invited to attend the Third Annual National Security Studies Awards Ceremony. We will honor some of our best students, faculty, and supporters and celebrate the successes of the past year. The event will be held on April 19 at 7pm in CB 511. Light refreshments will be served.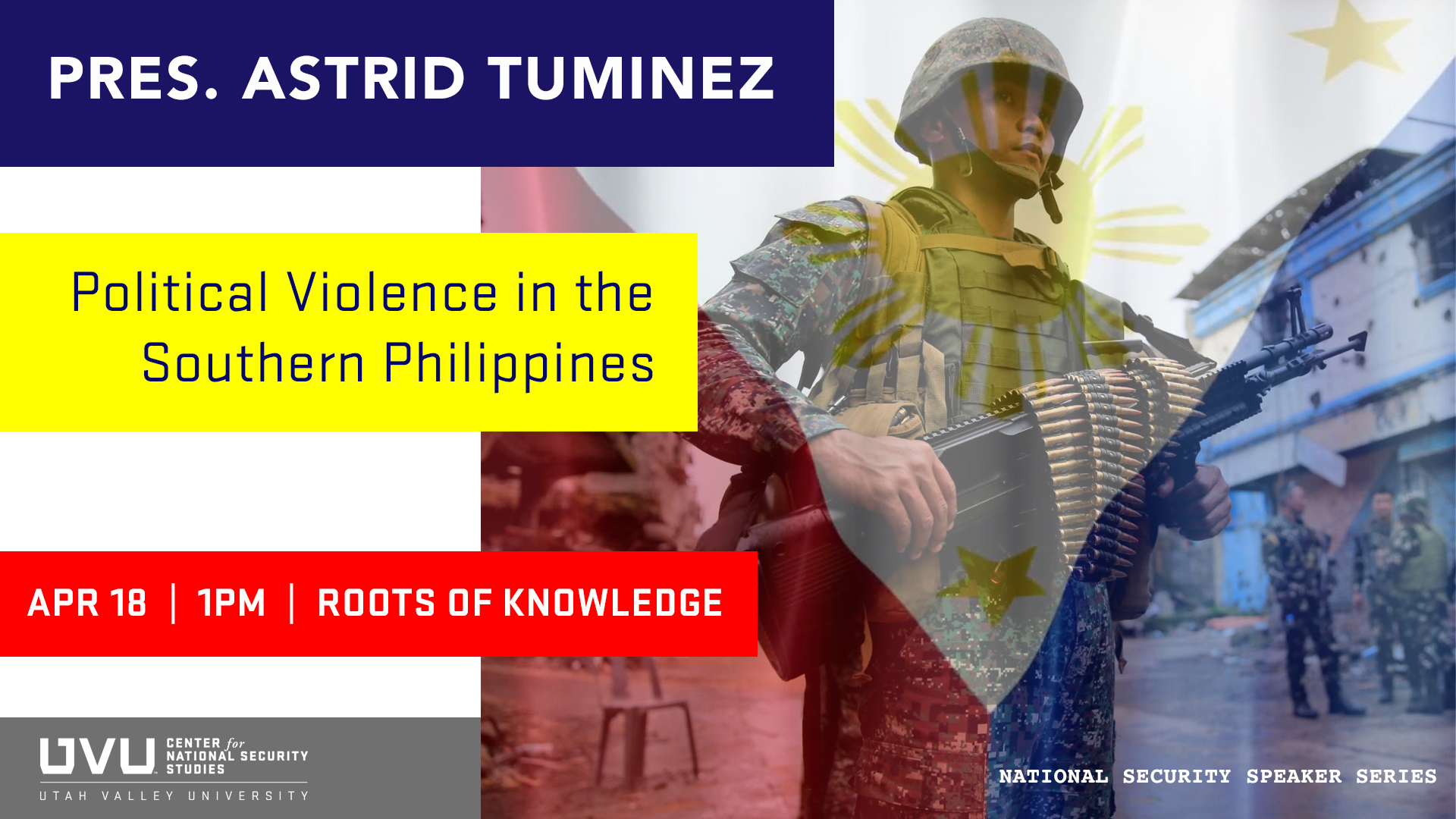 POLITICAL VIOLENCE IN THE SOUTHERN PHILIPPINES
We are delighted to have President Astrid Tuminez speak about political violence in the southern Philippines. President Tuminez has professional experience working on this complex and challenging situation. She will be joined by CNSS Director, Prof Ryan Vogel, to examine the situation. The event will take place on April 18 at 1pm in the Roots of Knowledge room of the Fulton Library.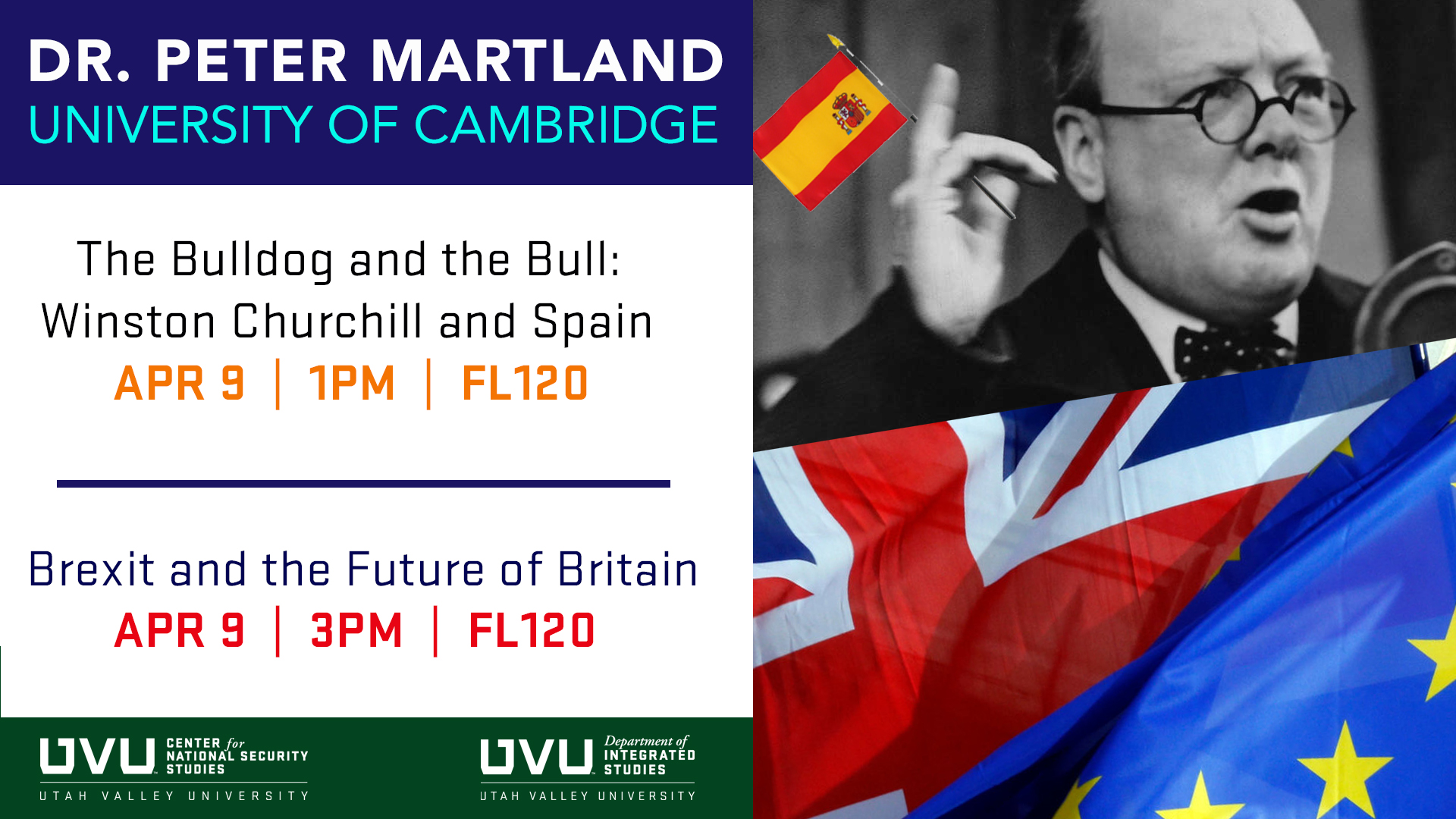 CHURCHILL AND SPAIN / BREXIT AND THE FUTURE OF BRITAIN
Dr. Peter Martland, from Cambridge University in England, will hold two lectures -- the first about Churchill and Spain and the second about Brexit and the future of Great Britain. The lectures will be on April 9 at 1pm and 3pm in FL 120.