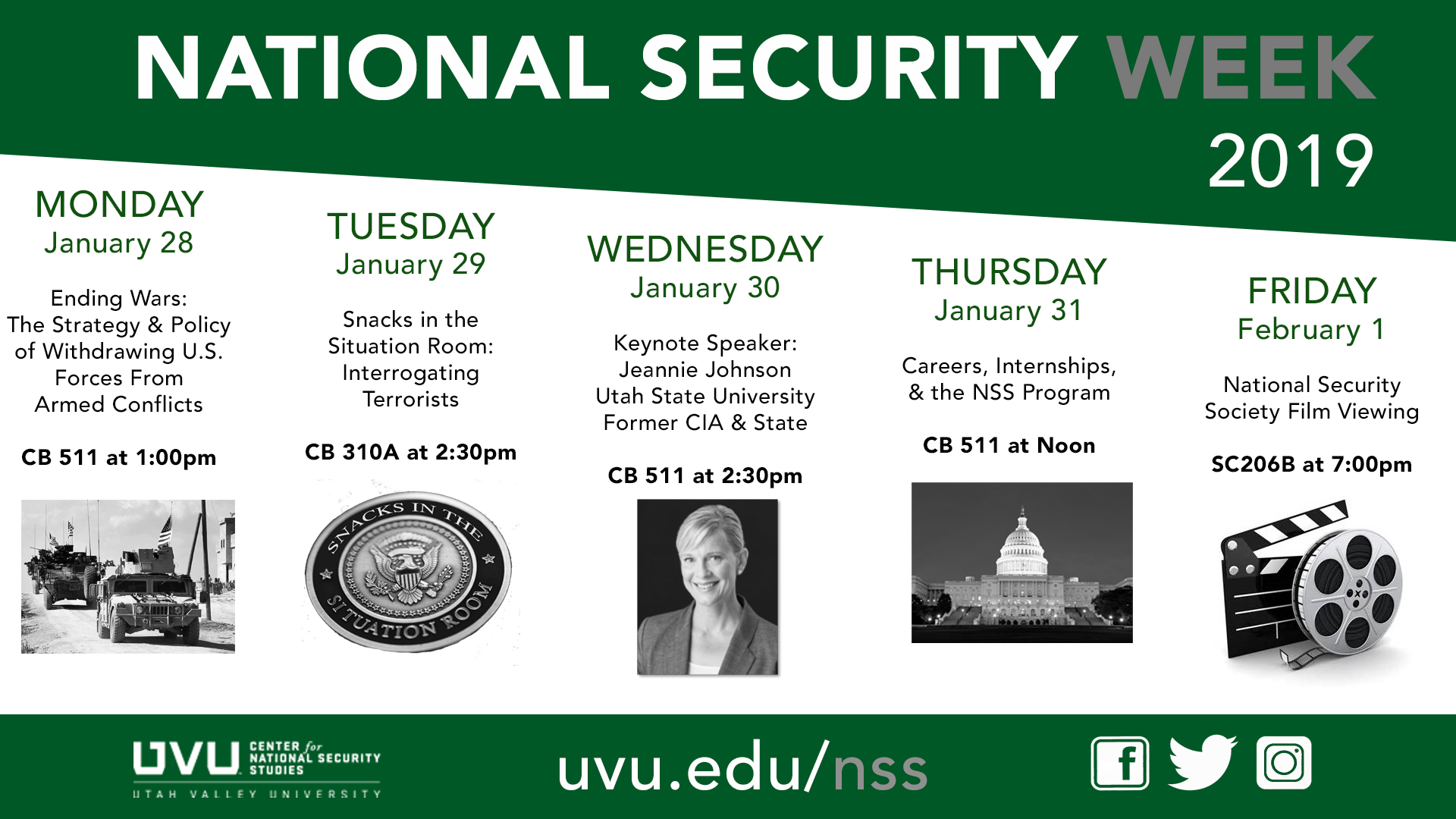 NATIONAL SECURITY WEEK
Come attend a week full of great events! On Monday at 1pm in CB 511 a panel of experts will discuss the strategy, policy, and politics of withdrawing US forces from armed conflict. On Tuesday at 2:30pm in CB310A the National Security Society will host Mr. Reed Warner to talk about interrogating terrorists. On Wednesday at 2:30pm in CB511 our keynote speaker, Ms. Jeannie Johnson, will talk about America's place in the world and contemporary national security challenges. On Thursday at noon in CB511 former practitioners will talk about careers and internships in the national security field. And on Friday at 7pm in SC206B the National Security Society will host a film viewing of a national security-related movie. Come to as many events as you can! Open to the public.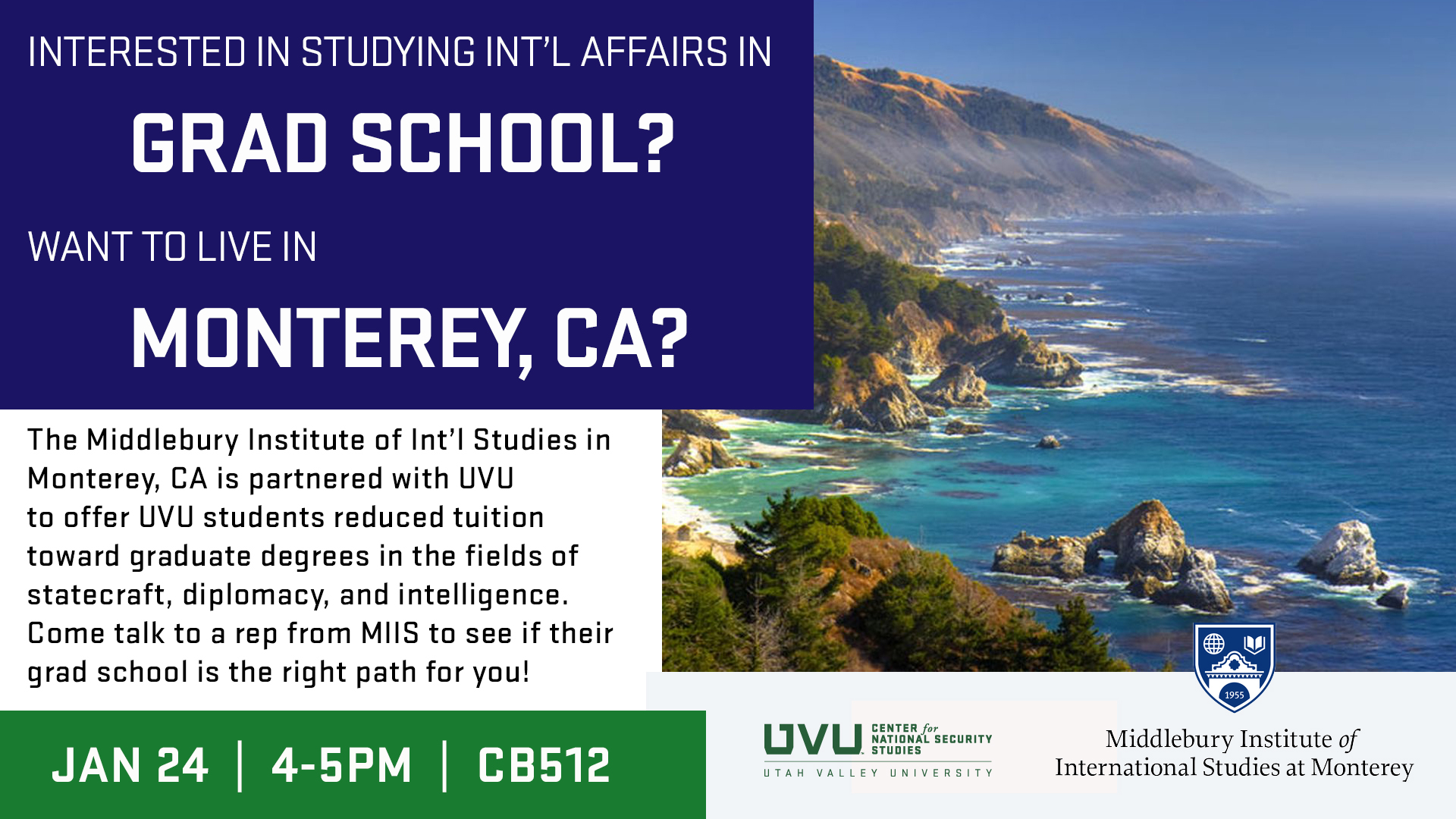 INFO SESSION: MIDDLEBURY INSTITUTE
Come hear about the Middlebury Institute of International Studies (MIIS) at Monterey! MIIS is a graduate school in California focused on international affairs, security, and strategy. UVU is partnered with MIIS to offer UVU students reduced tuition and admission to MIIS for graduate studies. Come find out if MIIS is the right path for you! The event will take place on January 24 at 4pm in CB 512.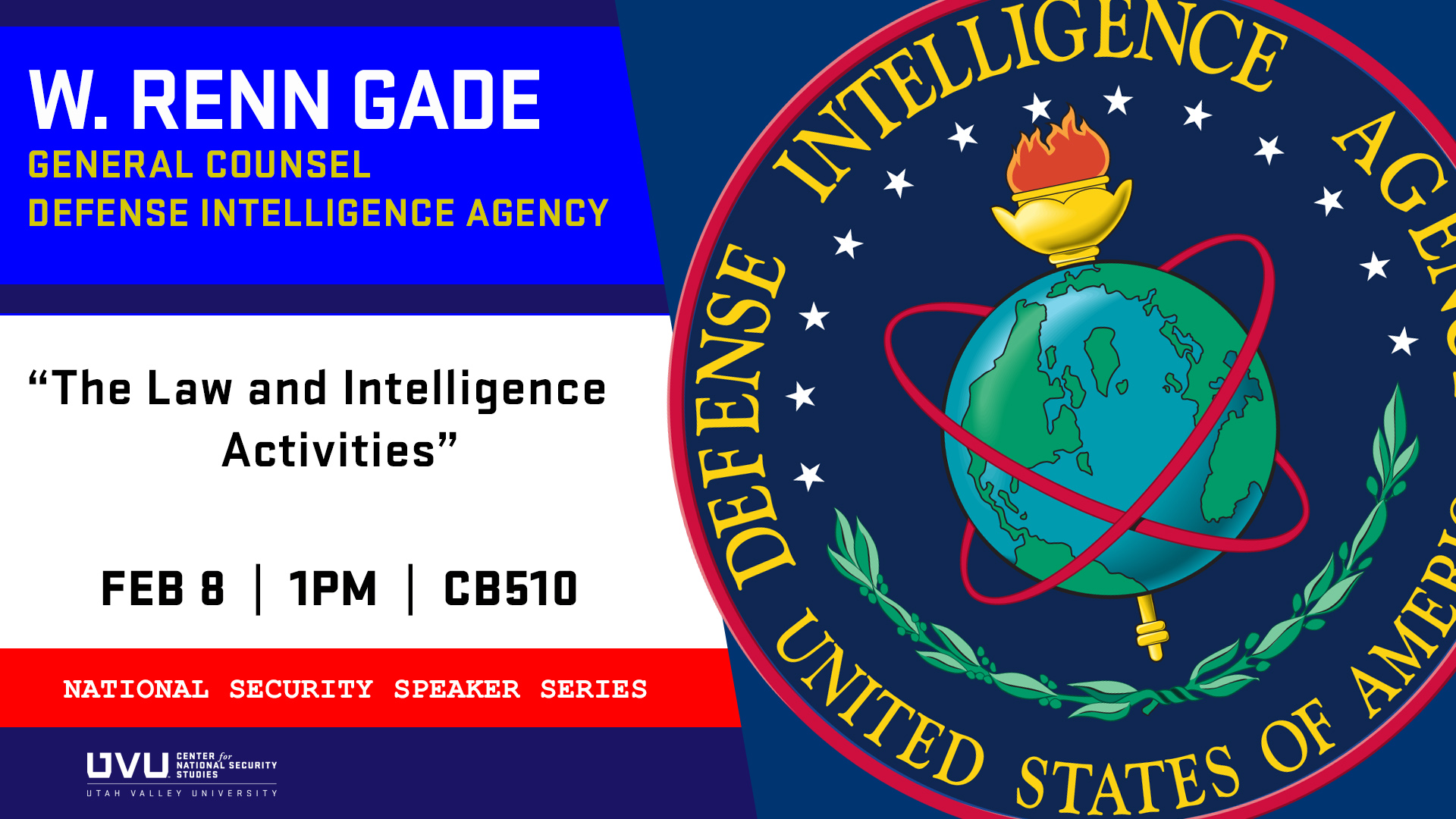 DEFENSE INTELLIGENCE AND THE LAW
Come hear about the Defense Intelligence Agency (DIA) and legal issues associated with intelligence activities from the General Counsel of the DIA!  The event will take place on February 8 at 4PM in CB510.