Associate in Science in Nursing with BSN Completion Program
ASN Program Information ASN Catalog Information RN LICENSURE COMPLIANCE TABLE
The UVU ASN program prepares students to become registered nurses and assist clients in a variety of health care settings within an interdisciplinary team. Graduates are eligible to take the NCELX-RN exam for licensure. Graduates of the UVU ASN program are eligible to seamlessly transition to the UVU Bachelor of Science in Nursing Completion program (BSN).
Application Dates
| Entering Semester | Opens | Closes |
| --- | --- | --- |
| Fall | 3rd Monday in April | 3rd Friday in May at 4 pm |
| Spring | 3rd Monday in August | 3rd Friday in September at 4 pm |
ASN Student Learning Outcomes
Implement skills to meet the individualized needs of patients in structured health care settings.
Use established evidence-based nursing protocols in providing nursing care for patients.
Utilize sound judgment and critical reflection to prioritize nursing care for small groups in structured health care settings.
Assist in collection of research data within a structured format.
Demonstrate professional attributes including the ability to collaborate with the health care team, commitment to high ethical standards, and continuing professional development.
Apply standards of quality and safety in clinical practice. Evaluate the effectiveness of nursing care and teaching plans in promoting safety for patients.
Integrate and evaluate personalresponsibility and accountability in all nursing experiences.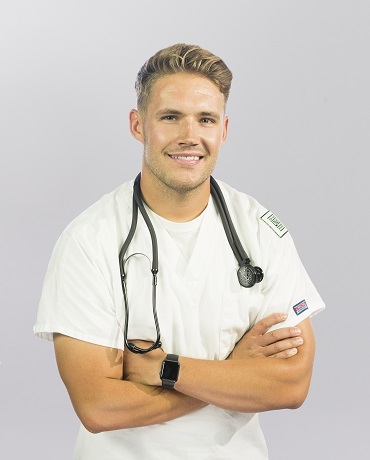 ASN FAQ
How hard is it to become a nurse? Where can I find information regarding the physical and emotional demands of nursing?
A detailed report is available to view here. Learn more about the physical, emotional, and mental demands of nursing here.
Can I still work and go to nursing school?
The nursing program is a rigorous, time intensive, hands-on program with fixed lecture, lab and clinical schedules. While it is best that you do not have additional demands such as employment during the program, we recognize the realities of life may require you to hold jobs while in the program. We recommend that you find employment that offers a flexible schedule. We remind you that the nursing schedule should take first priority.
What immunizations will I need?
UVU Department of Nursing and all clinical facilities require students to verify immunizations and tests before they can register for classes. A complete list of required immunizations and tests is available online at here, and at the department's office.
What are the Nursing program's graduation requirements?
UVU Department of Nursing's mission and values require students to complete nursing and core coursework with a minimum letter grade of B- in order to graduate. Nursing core courses must be taken as scheduled and in sequence.
Once I earn my ASN degree, how can I earn a BSN degree?
Students must complete degree requirements and graduate from an accredited ASN program before progressing to the BSN program. Successful completion of the NCLEX-RN is required before students will be allowed to progress in the BSN program beyond the first semester. It is the student's responsibility to be aware of all degree/graduation and progression requirements. Questions regarding degree requirements should be addressed to the Department of Nursing advisor.
I have been out of school a long time. Can I really do this?
Many students have successfully completed the UVU ASN program, including those who were previously in school before computers were used. UVU has many support systems in place to help students navigate the ASN program. Be proactive and reach out for help. We can point you to UVU resources to help you be successful.
Is nursing a good career?
Nursing is a career that brings together scientific knowledge, cutting-edge technical skills, caring and compassion. Currently, nursing is the largest health care profession in the United States. In 2016, there were 2,955,200 million registered nurses. The need for skilled, knowledgeable and caring nurses is continually on the rise.
What kinds of jobs can I get as an RN?
There are many places you can work with your nursing degree.
Hospital positions: medical/surgical, labor and delivery, new-born nursery, pediatrics, intensive care, cardiovascular care, operating room, recovery room, oncology, emergency, trauma, psychiatric/mental health, and others
Long-term care centers, rehabilitation, nursing homes
End of life care: hospice
Community health clinics
Freestanding outpatient and surgery centers
Home health care
School nursing
Nursing education: colleges and universities, patient education, staff development, on-site clinical coordination
Business health centers: occupational safety, consultation, education
Military nursing
Humanitarian nursing
Why would I want a BSN?
Leadership roles open to you as a BSN-prepared nurse with experience. A BSN degree sets you up for future schooling. With advanced degrees, you can take on different roles in nursing. Opportunities for advanced schooling include:
Nurse Practitioner (Master's prepared NP: acute care NP, family nurse practitioner FNP, mental health nurse practitioner and others)
Nurse Anesthetist
Nurse Midwife
Doctorate of Nurse Practitioner (DNP)
PhD in Nursing