Real News,

not just hype.

 

Join a team of independent journalists who tackle UVU news from an unbiased perspective.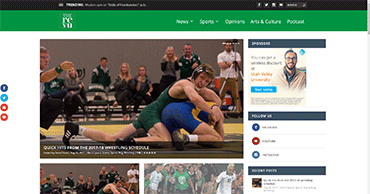 The Review has been the independent student voice on campus since 1966. Students choose the stories and how they will cover them. They shoot the pictures, design the pages, and edit the copy. We believe that students learn best when their triumphs and their mistakes are truly their own.
ADVERTISE WITH THE REVIEW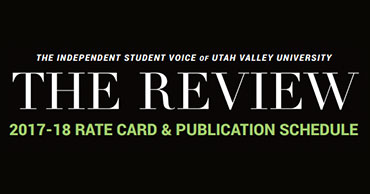 Utah Valley University is now the largest university in the state, and The Review is the best way to reach this diverse and dynamic audience. We have advertising packages that fit any budget. Our students can get your message in print, online, or face-to-face through our on-campus tabling program. Download our rate card and publication schedule here:
Collegiate readership program
The campus news room administers UVU's Collegiate Readership Program; a joint effort from Student and Academic Affairs that brings numerous papers to campus. The New York Times, USA Today, Salt Lake Tribune, Deseret News, and Daily Herald are delivered to 50 different locations around campus every day that classes are in session. Look for weekly and monthly publications like Catalyst Magazine, Salt Lake Underground, and City Weekly to be added to the newsstands in 2017.