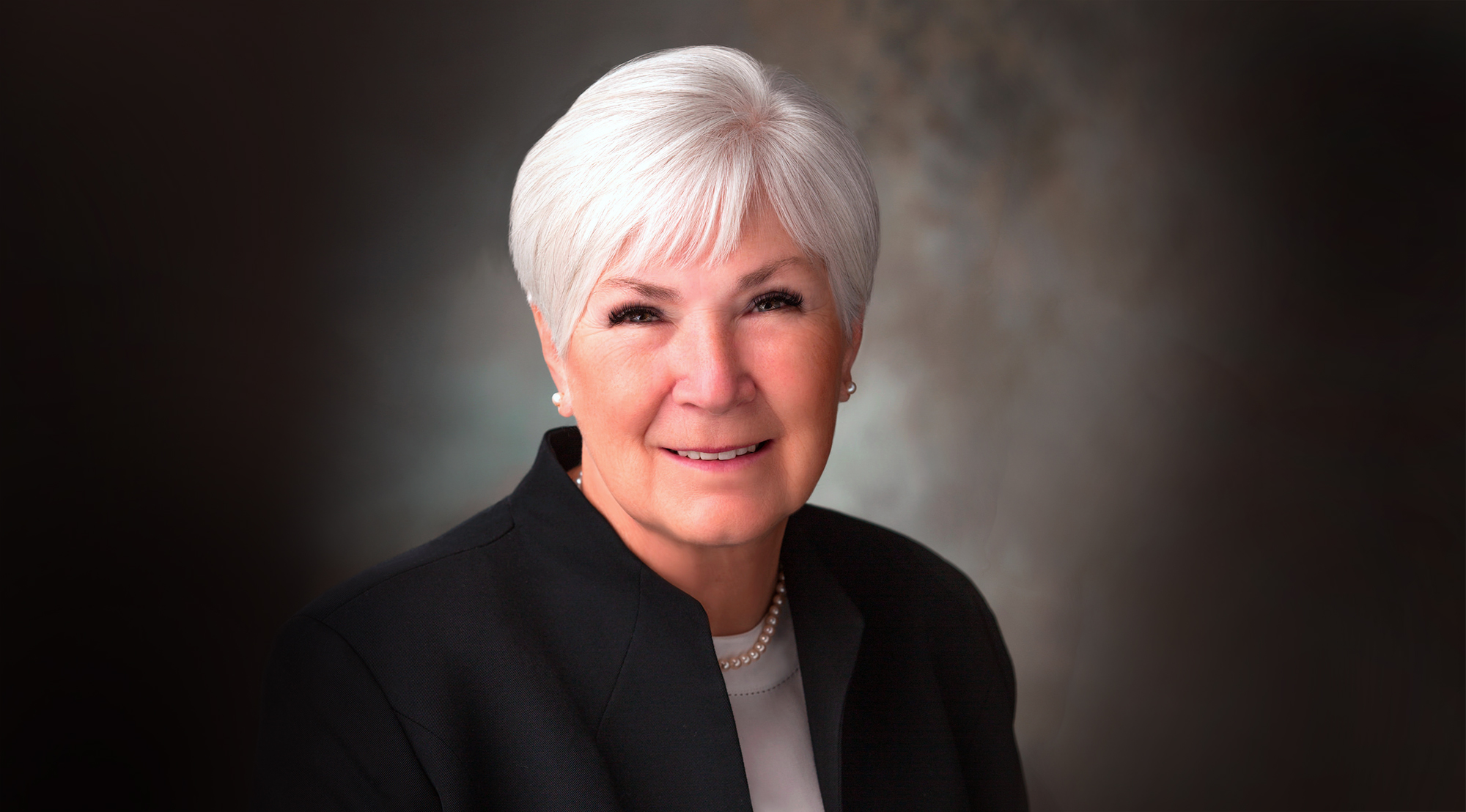 UVU Gains Support of Larry H. and Gail Miller Family
"What impresses the Larry H. and Gail Miller Family Foundation about Utah Valley University is that it is very progressive, and they're setting records, especially in the Woodbury School of Business," says Jay Francis, executive vice president for corporate affairs and Miller family philanthropy. "They brought good initiatives to us that had been well thought out."
The Larry H. and Gail Miller Family Foundation has pledged a significant gift toward the construction of the new Woodbury School of Business building at UVU. Their gift will be recognized in the naming of the Woodbury School's planned student success center, a one-stop shop for students from the time they consider studying business through choosing classes, finding internships, graduating, and securing jobs. The center will consolidate all of the advisement and support services for Woodbury School students into a single location.
The gift will be the third significant gift to UVU that the Millers have made in recent years, following gifts for the Noorda Center for the Performing Arts and Roots of Knowledge.
The Millers are impressed by the outstanding accolades UVU business students are earning and by the school's focus on entrepreneurship. "Larry Miller's passion was as an entrepreneur. That's how he ended up in a position to provide as much as he did to the community and how the foundation continues to provide it," says Francis.
Larry H. Miller, who died in 2009, parlayed his passions for softball and drag racing into an incredibly successful career as an entrepreneur. Beginning with a single Toyota dealership in Murray, Utah, he and his wife, Gail Miller, grew an empire comprising more than 80 businesses and properties in 46 states, including more than 60 automobile dealerships, more than 100 sports apparel retail stores, 18 movie complexes, the Utah Jazz, the Salt Lake Bees, Vivint Smart Home Arena, television and radio stations, and hospitality companies.
Today Gail Miller continues as owner and chair of the Larry H. Miller Group of Companies. Among her many awards and accolades, she was named A Giant in Our City by the Salt Lake Chamber in 2015 and was recognized with the Utah Best of State award in the category of Individual Humanitarian Community Development – Private Sector in 2014. UVU honored Gail Miller with the Kirk Englehardt Business Ethics Award in 2018.
"Utah Valley University is a very progressive university and is realizing successes on many fronts, with the business program right at the top," says Gail Miller. "We are pleased to support their new building and know that it will afford more business students the opportunity to gain the education and first-hand experience needed in today's business environment."
Says Francis, "From a donor perspective, when capital projects are done as well as they have been done at UVU, that encourages you to join hands as a philanthropist."