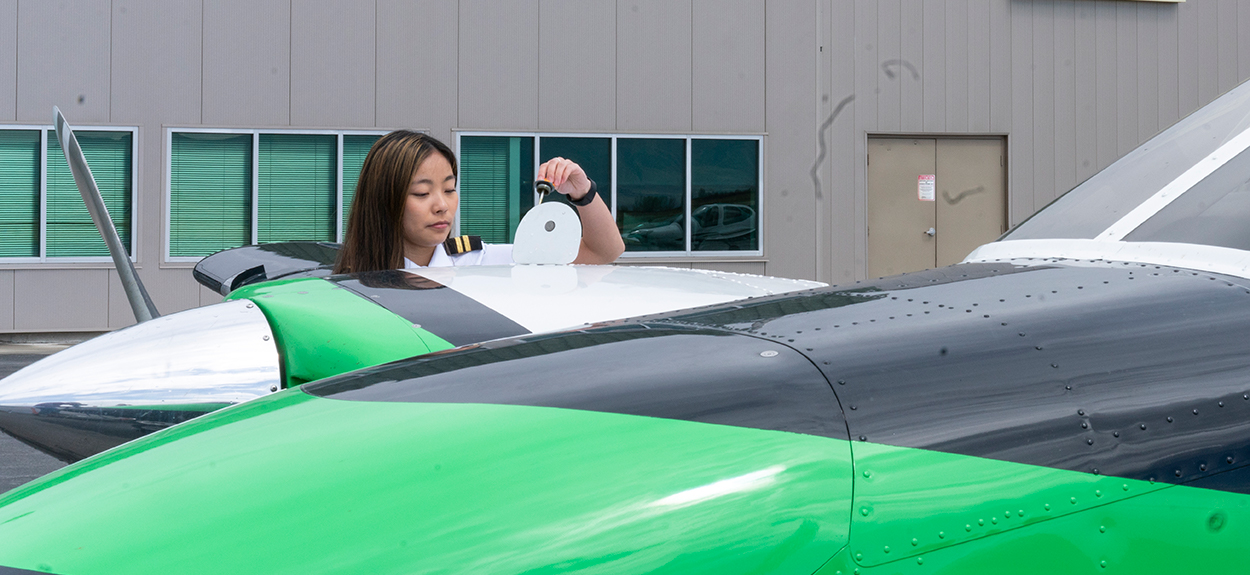 Aviation Graduate Soars
When Katie Lin was seven years old, she took her first flight from her home in Taiwan to the United States. When she boarded, she thought the plane was merely a fancy bus, but she soon recognized the magic of flying through the air. She became enamored by the views of the sky and the kind flight attendants who checked on her, explained the procedures, and brought her toys and games.
"Once I got off the plane, I told my parents, 'I want to be a pilot.'"
But Katie grew up in Taipei, Taiwan, where it was unheard of for a woman to be a pilot. "In the culture I come from, not a lot of people feel that females can or should be pilots," she says. "My parents thought I was crazy and that it was just a fantasy."
Since her trip to the United States, Katie had planned to be part of an exchange student program. When she started high school, her brother expressed interest in being a pilot as well and began to look into which school to attend. "He did some research and found Utah Valley University. At the same time, I was preparing my application to become an exchange student to the United States," Katie explains. "The exchange program assigns students to different states randomly. What are the odds that I was able to exchange to Lone Peak High School, located roughly 20 minutes away from UVU?"
Upon graduating from high school, Katie decided to stay in the U.S. for her flight training. In Taiwan, she would have had to join the military or attend private flight school to become a pilot – both of which she was too young to pursue. She decided to follow in her brother's footsteps and apply for the aviation program at UVU, despite opposition from her family back home.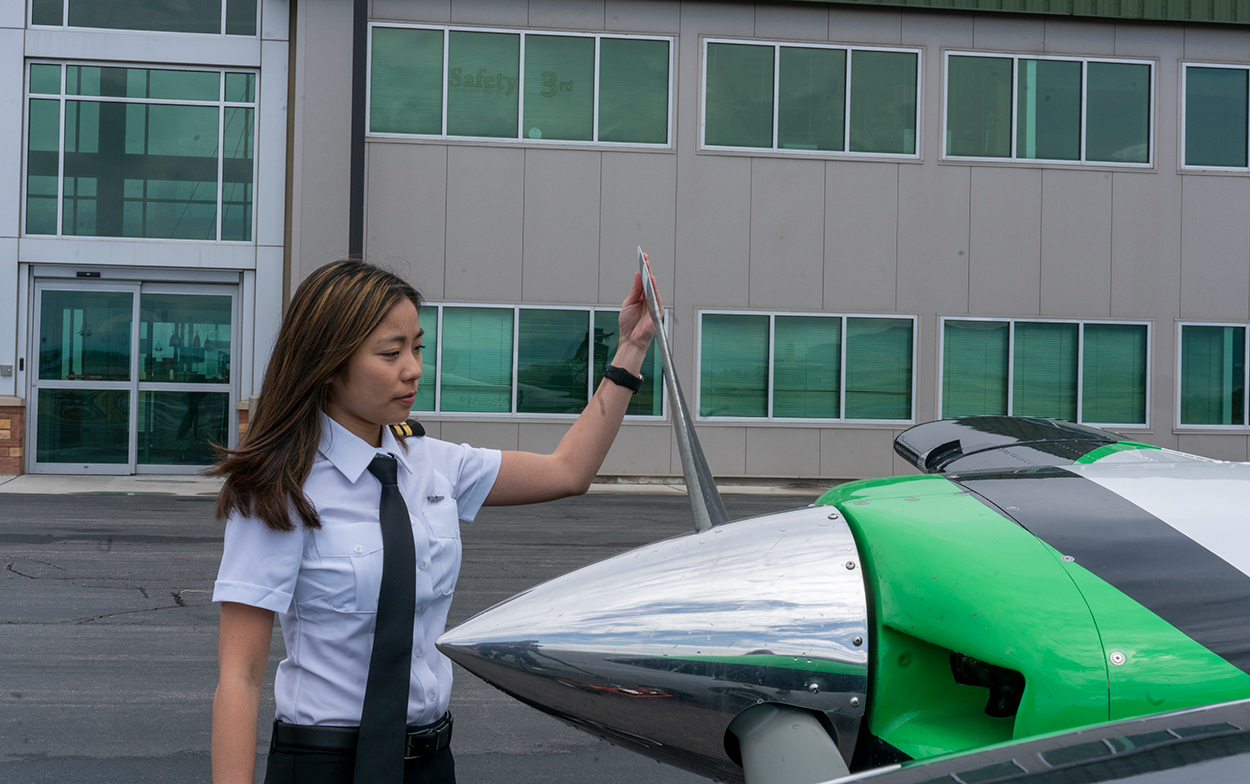 Katie looked up to the other students in the program, who inspired her to push past her family's pressure. "When I arrived at UVU and found out there are so many amazing female pilots here, I was motivated," she says. "As time went on and I started flight training, my parents understood it was the best fit for me. But there are still family members who disapprove because they think if I choose to become a professional pilot, I am giving up the opportunity to have a family."
In just three years, Katie completed two bachelor's degrees — one in aviation management and another in aviation science with an emphasis in professional pilot.
"I chose to get two degrees so that I also have the option to continue working in aviation management if I decide I don't want to fly anymore."
Katie received international academic scholarships that enabled her to focus on her education. She knows she could not have accomplished her goals without the help of generous donors.
After she graduates in May 2021, Katie wants to use her education to make a difference and change lives.
"I am hoping to return to my home in Taiwan and have the chance to fly for one of the major airlines there," she says. "I would also really like to continue to recruit and invite more women into the aviation industry."
Interested in helping students like Katie Lin?