Crystal's Path to Changing Lives
When elementary education major Crystal Sedano ('21) first stepped onto Utah Valley University (UVU) campus, she felt like she had found a place to "call home." Crystal was a senior in high school in New Mexico at the time, visiting her brother who was attending UVU.
"I knew right away that UVU was where I wanted to be."
Standing next to her older brother in Utah Valley University's famed Hall of Flags gave her a sense of hope. College was always a goal for Crystal, but she was not sure she would ever achieve this milestone.
"I grew up in a single-parent household. Neither of my parents received a college degree. My dad is originally from Mexico and the farthest he got in his education was middle school. My mom earned her high school diploma."
Her mom often worked two jobs, resulting in Crystal assisting her younger siblings and cousins with their day-to-day activities. Crystal enjoyed going to school, but she was quiet and often felt ignored. Her teachers misunderstood her. They assumed her first language was Spanish and gave her work suited to a lower learning level. She struggled to advance with her peers. Still, Crystal held onto her dream of pursuing higher education.
"I always wanted to go to college because I knew I wanted to become something," she shared. "My dream was to become a teacher."
When Crystal was a senior in high school, a teacher offered her encouragement and motivation that she had never experienced before.
"She got to know me," Crystal said. "She asked deep questions. Over time, she learned that I liked working with kids. She encouraged me to apply to be an activities assistant. She said that the way I felt after that experience would help me know whether or not to pursue becoming a teacher."
As an activities assistant, Crystal helped children at Park Avenue Elementary School after regular school hours while they waited for their parents. She loved the job and felt like her gut feeling was leading her down the path toward becoming a teacher. With the help of her teacher and mentor, she applied to several schools. She was accepted into colleges in her home state of New Mexico, but none of them would offer the funding she needed in order to afford to attend.
Crystal remembered the way she felt when she first stood in the Hall of Flags. Would UVU invest in her the way other schools had not?
When her brother had shown her the campus, he made sure to stop at the I Am First office, an initiative dedicated to helping first-generation students succeed at UVU. With the help of the I Am First program, Crystal received the funding she needed to attend UVU and pursue her dream of becoming an educator. In her first semester, the staff and mentors in the first-generation office ensured Crystal succeeded.
"The program helped me so much in my first year at UVU. I was scared at first, but when I looked into available resources, I found that people at UVU really cared, and they helped me tremendously. I knew I wasn't alone."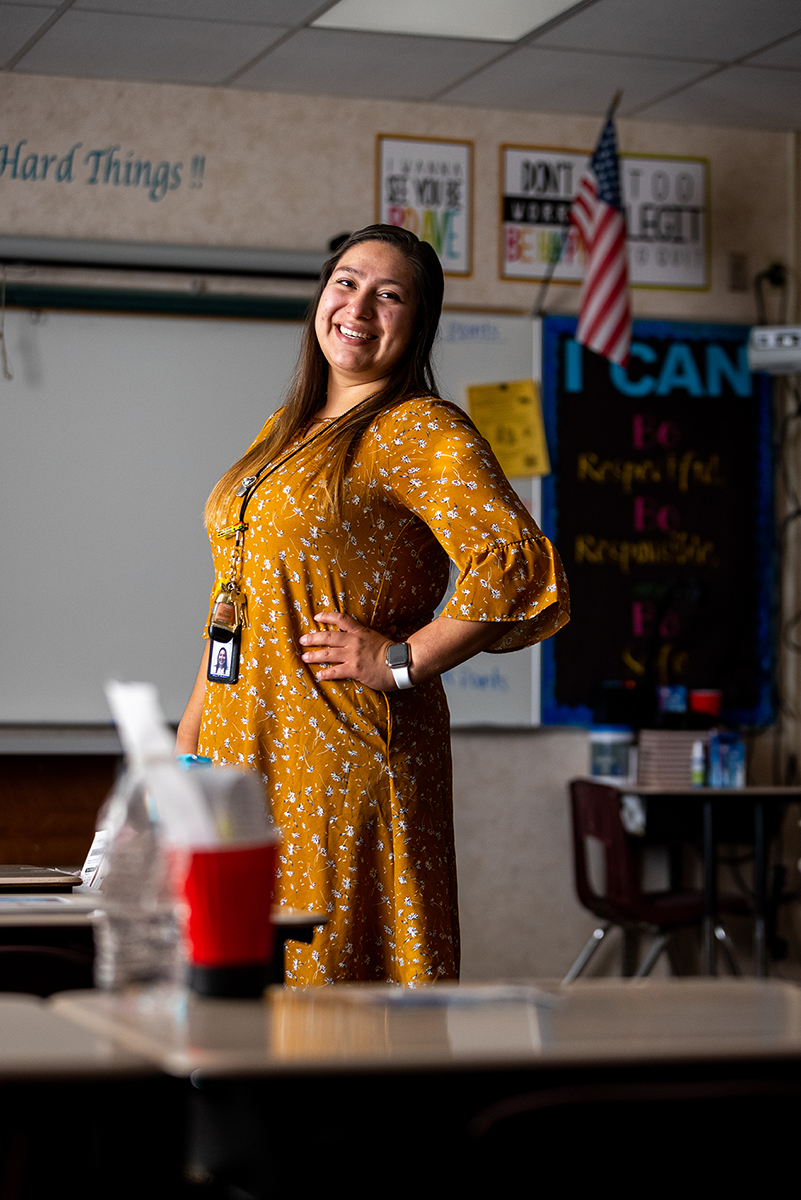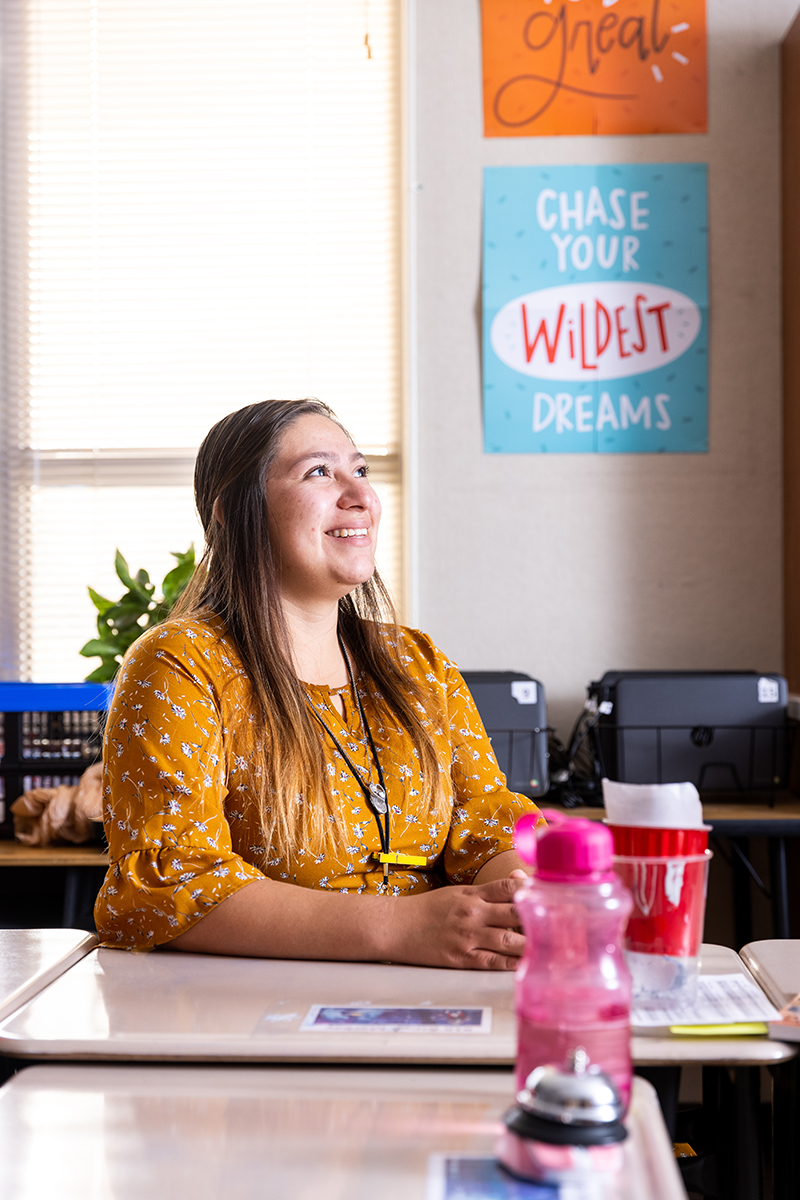 As she graduates, she's most excited about her potential to transform students' lives.
"I want to help my students the way my high school teacher and my UVU professors and mentors helped me," Crystal said. "My philosophy is to always get to know my students. You never know when someone is struggling. Afterwards, you ask yourself how you can help them get to where they need to be."
Crystal student-taught fourth graders at Spring Lake Elementary School in Payson, Utah.
"The best part is when you see something click in their head," she said. "You teach something they can relate to because you got to know them as people."
Education has always been important to Crystal, but her path to UVU relied on trusting herself. As she teaches her students to do the same, she reflects on the people who made her education and personal growth possible. "There are so many helping hands out there," she said. "Without the help of donors, I would not be graduating."
For more information about how you can support students like Crystal and the UVU School of Education, please contact:
Loading Directory data....