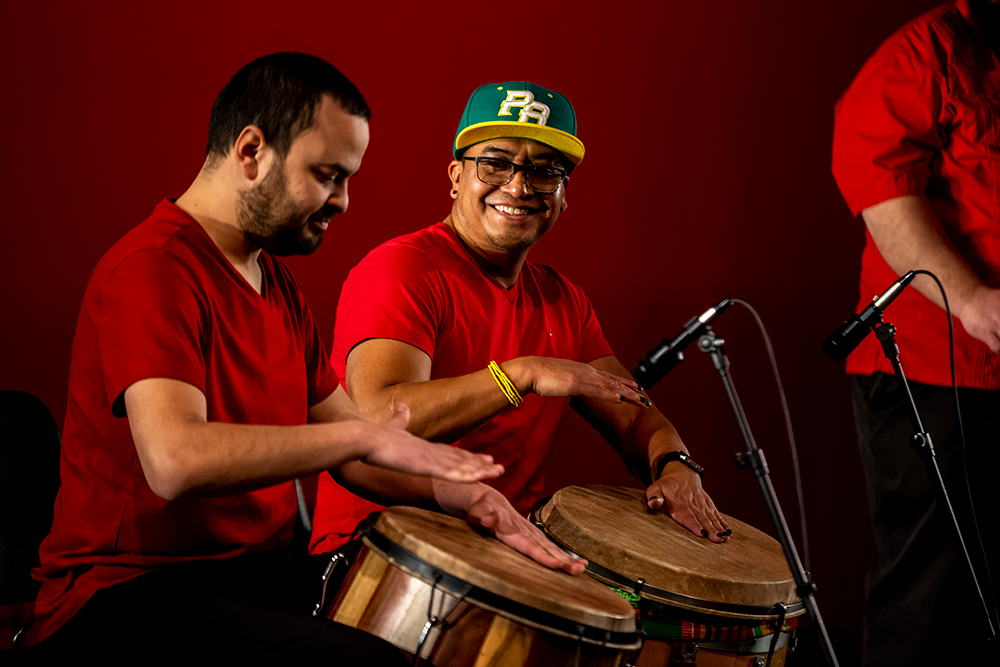 Community and Opportunity for Black and African Students
FEBRUARY 07, 2023| By IA Staff Member
Utah Valley University's (UVU) African Diaspora Initiative (ADI) launched in 2020 as part of UVU Multicultural Student Services. By celebrating the contributions and identities of Black and African students, ADI provides a "home away from home."
To support students, the initiative facilitates social events, career development, and student success programs. This support allows students to make connections that will help them as they continue on to careers in Utah and beyond.
"Since being a part of this initiative, I have been exposed to so many different opportunities," Emmanuel Omaria, a senior at UVU, shares in the February 2023 UPnext video [link to video]. "It's helped me be more bold and confident."
In addition to these services, ADI also partners with cultural and educational programs focused on African culture and experience. One of ADI's major partners is Ngoma Y'Africa Cultural Center (NACC), which was founded by Yvonne Nsabimana Baraketse, a former student of UVU. NACC educates communities in Utah about African cultures. Together, the NACC and ADI host inclusive, African-centered events, including free dance and drumming classes for UVU students every Friday in the Student Life and Wellness Center. 
"For me, coming to Utah and having a space where I can express my culture, and be able to have that moment of remembrance of who I am, helps me to be more confident," Yvonne shares. "I've been through a war in Rwanda when I was a kid. So for me, being able to have that space of healing is important."
ADI also awards the African Diaspora Initiative Scholarship to exemplary students in their program. This support helps students overcome financial barriers to graduation. Donor gifts contribute to this fund, and the impact is transformative for recipients.
"When donors invest in our students here in the African Diaspora Community, these students go on to become social workers, engineers, doctors, nurses," said Jerome Currelley, Program Director of ADI. "They contribute to creating a better world, to creating a better country, and a better Utah for all of us."