September 11th is a time to remember those who have passed on and rededicate ourselves to honoring their memory. Firefighter and Utah Valley University Recruit Candidate Academy (RCA) Class 76 graduate Logan Bounds, now a firefighter for the South Salt Lake Fire Department, makes an effort every day to honor the memory of the first responders who took action on September 11, 2001, and lost their lives.
Most people remember exactly where they were and what they were doing when the Twin Towers fell. Bounds is no exception. 
"I was at home eating breakfast when my grandma called and frantically told me to turn on the news that morning. 'We're under attack' (and) 'terrorists are attacking us' are words I remember my grandmother crying over the phone," he said. "As the news rolled on and time passed by for what seemed like an eternity. I remember watching the first tower burning on TV and it left me in a state of shock, fear, and confusion."
In the midst of this tragedy, Bounds was rushed off to school. "The sounds I heard never left me that day or for weeks to come. In fact I can essentially replay them in my head at any given moment. I went to school and every single class period had their TV on, every single person was scared of what could come. I will never forget those moments of hearing the fear in my grandmother's voice over the phone."
In the face of this tragedy, Bounds allowed himself to be inspired and guided to pursue a career in public service. 
"Witnessing the attacks helped me understand that anything can happen at anytime," he said. "Beginning to understand this helped me create the desire to be a public service person. It planted the seed in my heart that would one day turn into me becoming a firefighter."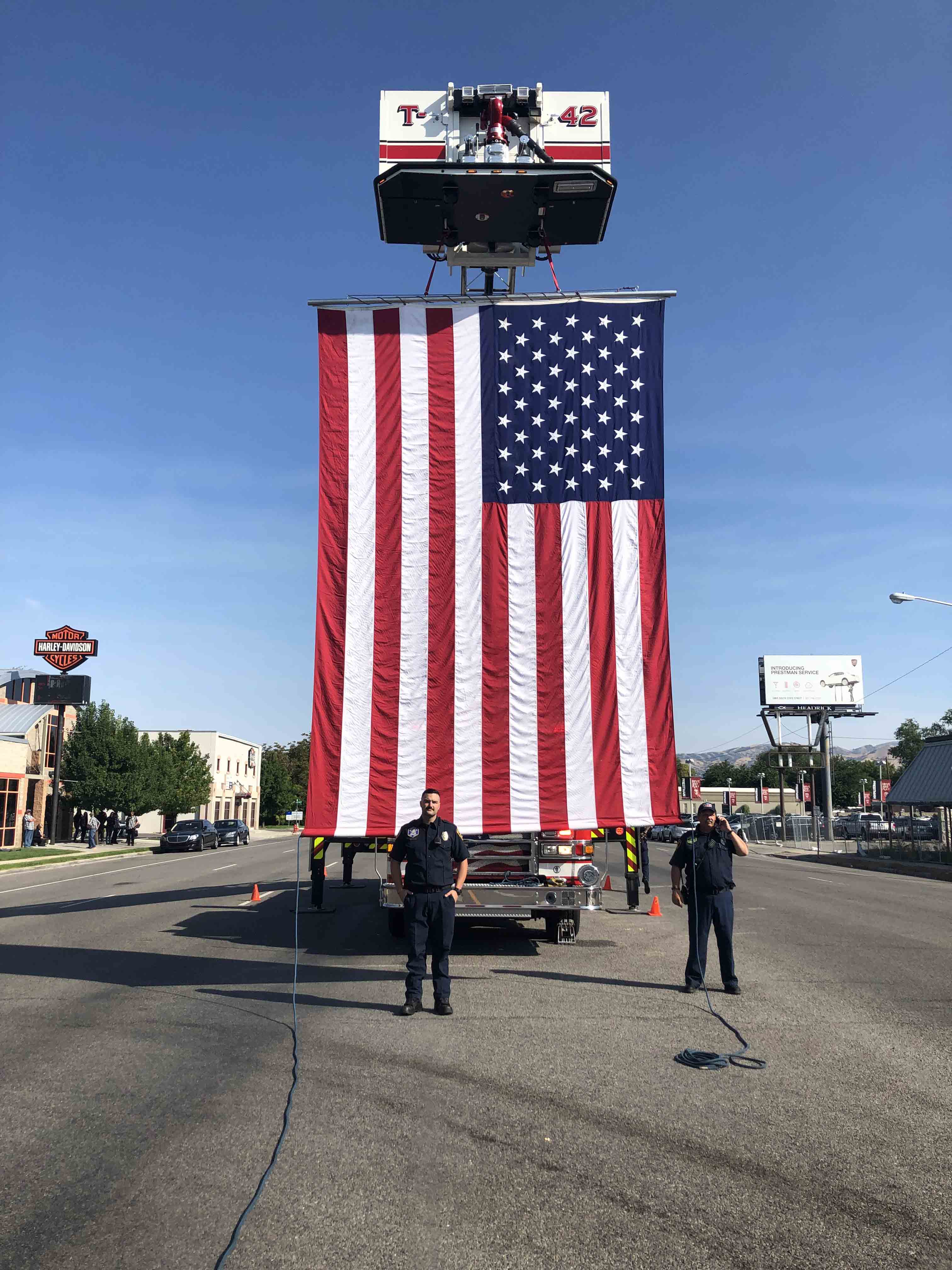 So what does Bounds do to honor those who served as first responders on September 11th? "I have vowed to the people I serve that I will do whatever I can to assist them in anyway I possibly can," he explained. "As I serve people everyday I remind myself of the legacy that has been set before me by all those who have served as firefighters, law enforcement agents, military personnel, and many others."
As we honor those lost on 9/11, it's important to remember that the first responders involved were heroes that day. In the same way, our first responders today are heroes too. 
"If there is anything I hope I can give to anyone as a first responder," Bounds said. "It would be that small glimpse of hope when they are at their hardest and most vulnerable moments."