We have the privilege and great honor to introduce the 2018 Keith Hooker Lifetime Achievement Award for EMS recipient. Many of you are blessed to know this man and have been impacted by his contributions to EMS (Emergency Medical Services). If you are new to EMS, rest assured, his teaching, humor, influence, and his typical Hawaiian shirt at conference presentations will leave a lasting impact.
Through his humor and energy, Rick always teaches from his heart. One of the most memorable presentations we've heard was his wish to make a lasting impact on others as his wife has done as a school teacher. His story always has a connection to his sweet wife and how awesome she is, or how she had made a difference in a pivotal learning moment in a child's life. Rick may not realize this, or more likely, humbly deny the fact he has had a similar impact on many EMS Providers as well as young EMS students. He was also a "go to" for fledgling EMS agencies such as Eagle Mountain Fire and Saratoga Springs Fire. We've seen first-hand his passion for EMS and his goal to improve patient care.
Rick was born on March 15th in Santa Monica and was promptly adopted by a Jewish family. That was the beginning of the many wonderful and unusual happenings in his life.
After that, along came 21 adopted, ethnically diverse, siblings of varying ages. Soon Rick was running barefoot on the sandy beaches of Hawaii. Returning to the mainland, his remaining family accidentally landed in Utah. This is where he started as a volunteer firefighter/EMT for a little city named Lehi in 1984. Many here in Utah County recognized Rick's unique and instinctive abilities for emergency medicine. While undertaking nursing school, he worked as an ER tech for IHC. After graduation, he worked as an RN in all levels of the emergency department. This is where he found his love for trauma. This love and passion led to teaching at EMS conferences across the country. When he wasn't working or teaching, Rick was off playing fast pitch softball, going to Jimmy Buffet concerts, and boating with his family.
Rick continued to build upon his knowledge to further his ability to teach. After 17 years in the ER, he was hired to be the medical coordinator for Sandy City fire. This enabled him to keep learning and teaching what he loved the most. After a number of years, he went to work full time as the battalion chief for the Lehi Fire Department, where he had originally volunteered from the very beginning. Subsequently, Rick became an adjunct faculty in the EMS program at Utah Valley University. He stopped traveling for fastpitch softball tournaments and started traveling to present at EMS/Fire conferences across the country.
Rick has served on numerous committees and has a long list of achievements. Some of them include being amongst the first in the state of Utah to implement a SteMI bypass protocol and to implement the use of End-tidal Co2, Versed, Fentanyl, Ketamine, and Vecuronium.
Of all the things he has done, none are as important to him as being a husband, father, and "papa." He loves talking about his grandkids. Although he has retired from nursing and the fire service, he is still not done teaching and has much to offer. Whether as faculty for Utah Valley University, American Heart Association, or Teleflex, rest assured you may see him wearing a Hawaiian shirt at an upcoming EMS conference near you.
Rick has certainly accomplished many great things.  UVU recognizes his achievements and contributions to EMS not just in Utah County, but throughout the state of Utah
Congratulations to the 2018 Keith Hooker Lifetime Achievement Award for EMS recipient, Rick Howard.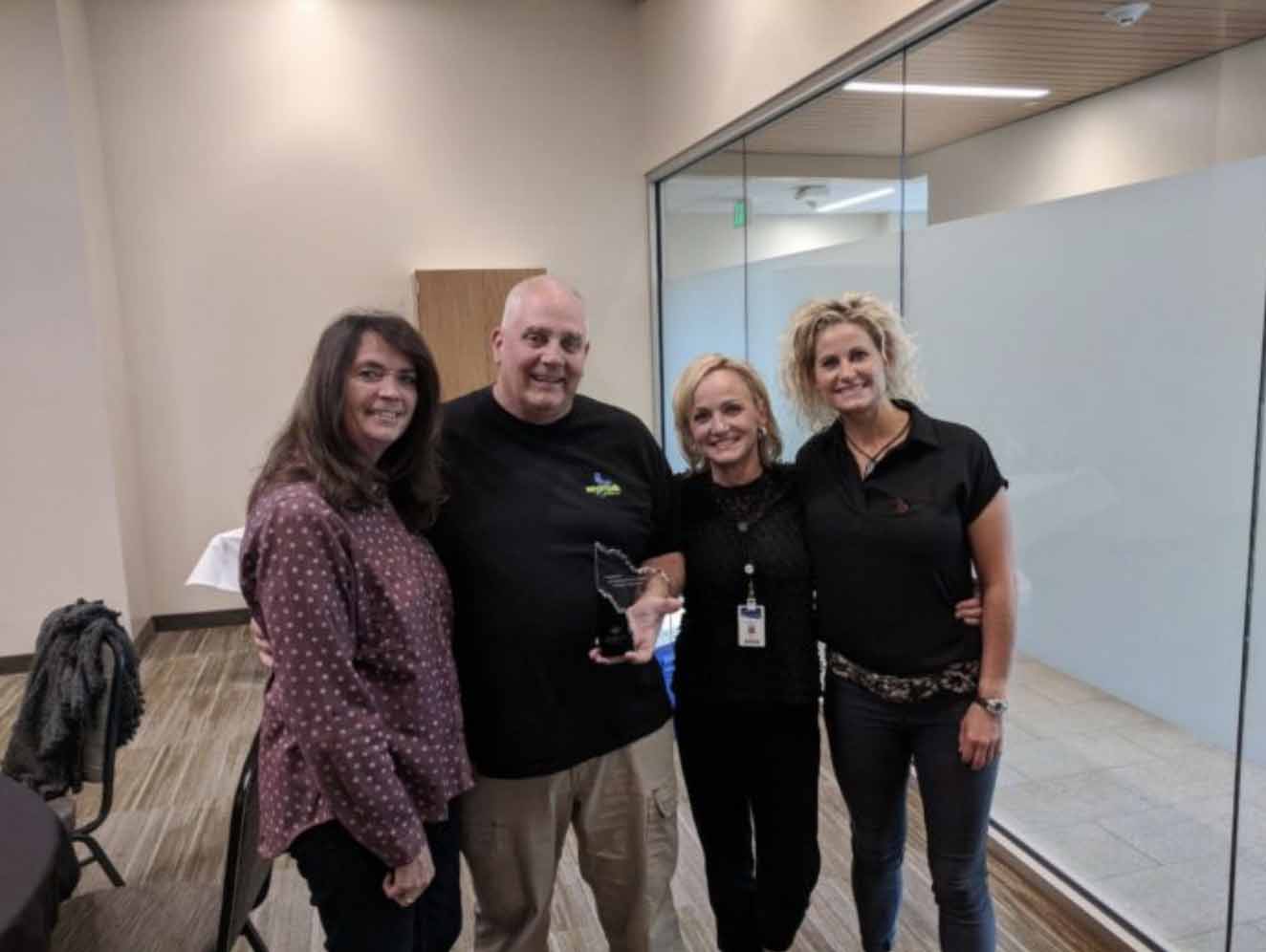 Receiving the Award - Lehi Free Press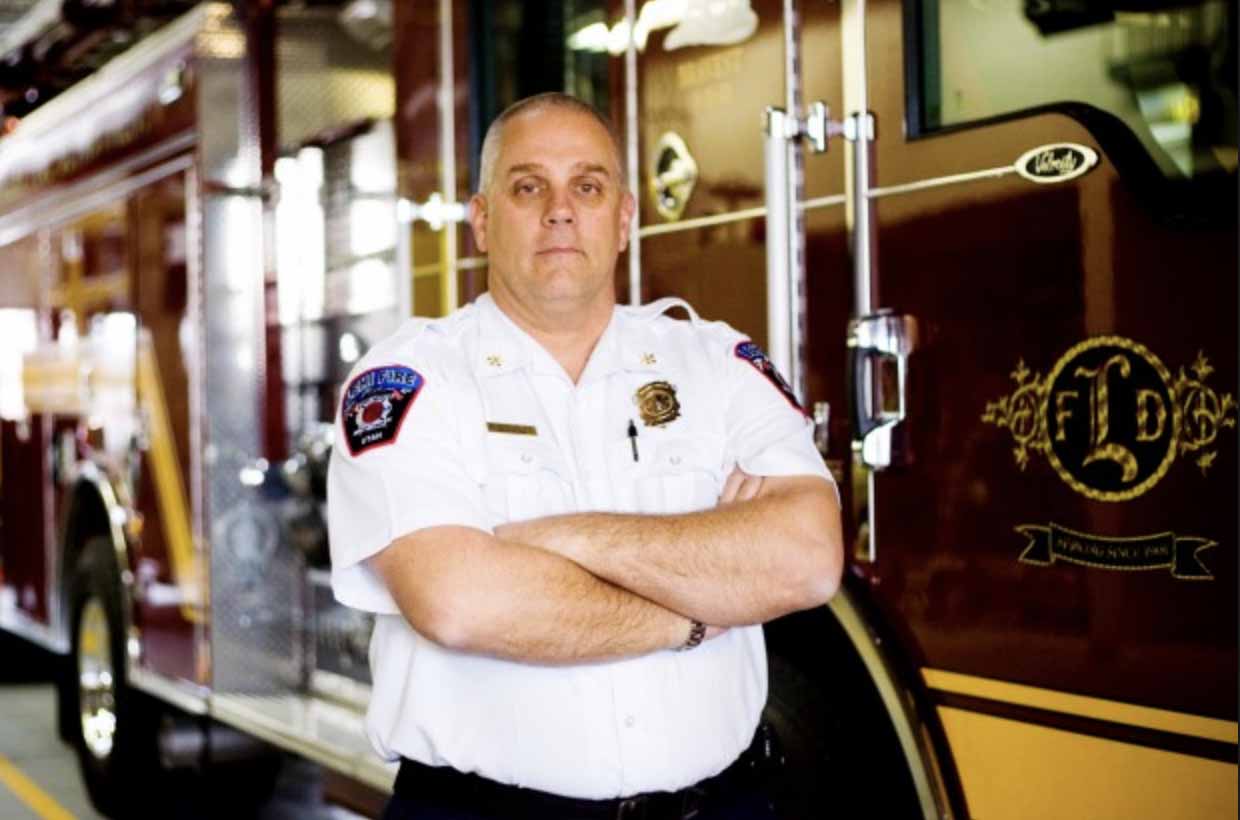 Lehi Battalion Chief - Daily Herald