Bachelor of Science Degree in Criminal Justice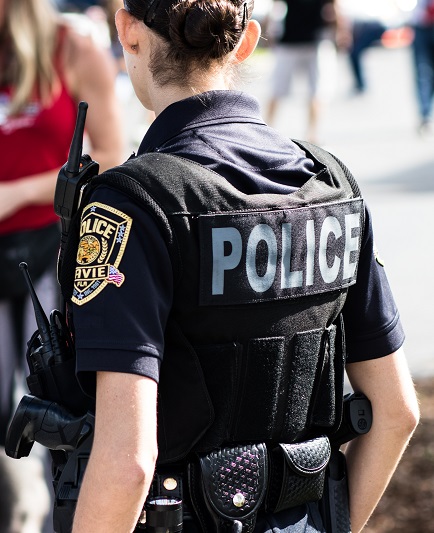 By earning an bachelor degree in Criminal Justice, you prepare yourself for an exciting career in public service, earning more money than those who work in similar jobs without a degree. Some of our graduates go on to serve locally as law enforcement officers. You could be hired as a police, probation, or corrections officer at a local or county jail, or as a local criminal investigator. Other graduates work as rape prevention counselors or victim advocates. On the state level, our graduates work as fish and wildlife, state highway patrol, or corrections officers at the state prison or at state crime lab. Some work in the courts as clerks or bailiffs.
On the federal level, graduates work as FBI, DEA, CIA or border patrol agents or for the US Marshall's Service as well. Many of our graduates choose to work in the private sector. Banks hire our graduates to do financial crime reporting and investigations. Firms hire graduates for private security and loss prevention. Insurance companies hire graduates as fraud investigators and claim adjusters. You could also use your degree to launch yourself into graduate studies. Some of our graduates attend law school and later become attorneys, judges and politicians. Other graduates go on for advanced degrees in Criminal Justice or a variety of other fields. Regardless of what you choose as your occupation, you will earn more money and be able to go further if you have completed a bachelor's degree in criminal justice. It is estimated that our graduates with a bachelor's degree in criminal justice earn somewhere between $40,000 and $80,000 a year.
Program Learning Outcomes
Students should acquire general knowledge about the criminal justice system, including familiarity with the criminal law, criminal procedure, victimization, the adjudication process, corrections options, police-community relations, evidence, ethics, and theory.
Students will demonstrate the skills necessary to communicate effectively in writing, solving complex problems demonstrating they can see problems from multiple perspectives and still support their final conclusions with persuasive arguments.
Students can describe and implement the main principles of the United States Constitution. Specifically, they will demonstrate they can properly apply Constitutional principles relating to individual rights and due process to actual criminal justice problems.
Students will be able to use library, multimedia, computer technology, and other information sources to access, process and deliver information.
Students will use critical skills of analysis, evaluation, synthesis, and application.