COVID-19 Modified Operations
In support of Governor Gary Herbert's "Stay Safe, Stay Home" directive, the majority of buildings on UVU's Orem Campus are temporarily closed.

Nearly all services are now available through teleservices.
To reduce community exposure of COVID-19 and keep our students safe, the office is open by appointment only.  
Please call and schedule at 801 863-6156 for more information about the Academy. 
For more information, visit the Return to Campus website.
Protect and serve the community
Be a part of the solution that can impact society and individuals.
Are you interested in serving your community and helping those around you?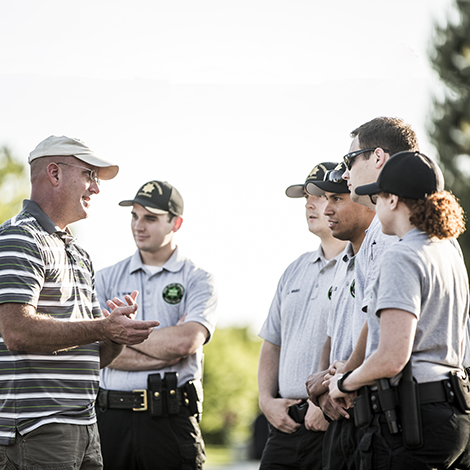 Join a Family
When you join the POST Academy at UVU, you join a tightly knit organization of committed individuals serving in communities throughout the state and nation.
When you choose a career in Law Enforcement, you have chosen a job that is interesting and exciting, offers great medical and retirement benefits, and is one that you and your family can be proud of.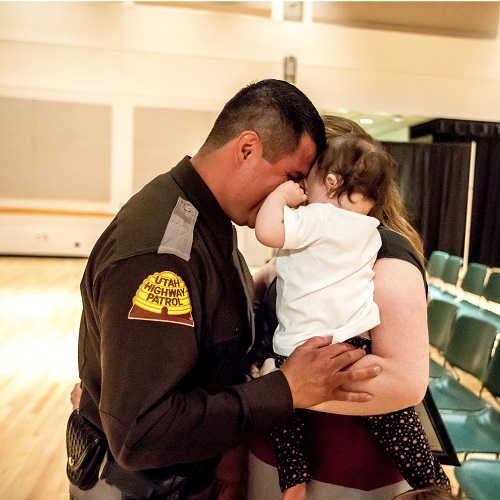 Instructor Spotlight
Our instructors are subject matter experts who hold ranks from officer to chief of police. They practice what they teach and have a professional class and field demeanor.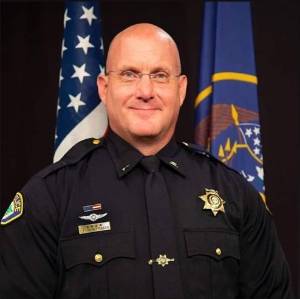 Lt. Kent Huntsman
Lt. Kent Huntsman is one of our lead instructors at UVU Police Academy. He has been with the Provo Police Department for 23 years and has taught at UVU for over 20 years. Huntsman is our instructor for Patrol Concepts, Civil Disputes, Patrol Tactics and teaches about the Crisis Intervention Team.  Huntsman has served on the Metro SWAT team for 21 years as an Operator, Team Leader, Sniper Team Leader and Team Commander.  Huntsman serves the Provo Police currently as a Motors Team Commander, Patrol Lieutenant and Department Firearms Training Coordinator and Instructor
Lt. Dan Terry
Lt. Dan Terry worked for 19 years for Utah Department of Corrections as a correctional officer, and adult probation and parole officer and a trainer. He specialized in subject control and use of force, teaching defensive tactics, less lethal weapons, firearms, conflict resolution, crisis intervention, and many other subjects. Terry also worked for 2 years as a patrolman and 5 years as a reserve officer for American Fork. He spent a year working with Homeland Security on a contract as a private contractor. Terry has been teaching use of force subjects since 1989 for Law Enforcement. He taught martial arts from 1985 till 2001. He has been teaching for Salt Lake Community College since 1992. He has been teaching for UVU since 1997.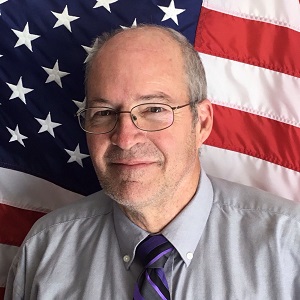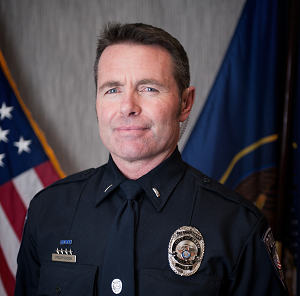 Lt. Shane N. Fredrickson
Lt. Shane N. Fredrickson has 25 years in law enforcement and is currently a lieutenant with the Orem Police Department, supervising firearms training, active assailant preparedness, and the field training of new officers. He was assigned to the Metro SWAT team for 17 years, with 6 years as a team leader in charge of the sniper section. Frederickson has served as Police sniper instructor for the Countermeasures Tactical Institute from 2011 to present, POST certified firearms instructor for 13 years, and UVU Law Enforcement Academy firearms instructor for 8 years.
Have questions? We have answers.
If you'd like to learn more about our police academy, our experienced instructors, and what you will be learning--enter the information below and we will quickly get back to you.