The dental hygiene program provides two degrees, both of which prepare students for careers in dental hygiene: Associate in Applied Science (AAS) in Dental Hygiene, and an optional Bachelor of Science degree completion, done exclusively online. These classes can be taken concurrently with your associate's degree, and you will graduate ready to devote your life to improving the oral health of individuals and communities.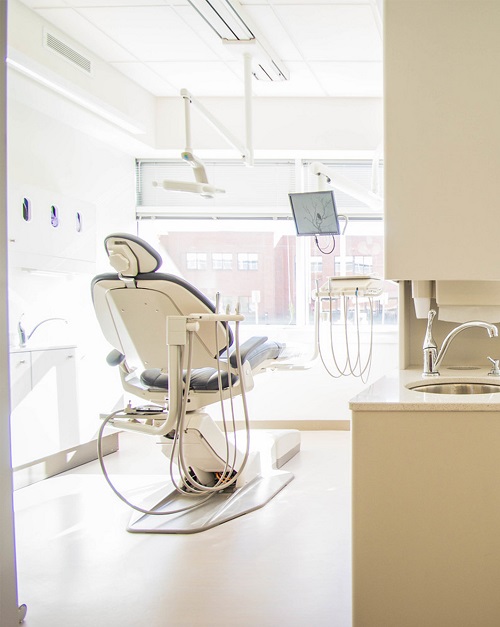 Associate in Applied Science in Dental Hygiene
The overwhelming majority of dental hygienists nationwide have a two-year degree. The two-year degree provides the training and knowledge needed to be an excellent practicing dental hygienist. The program prepares the graduate to take various licensing boards in order to practice dental hygiene.
Our program grants a two-year AAS degree in dental hygiene. This is a four (4)-semester program that totals 81 credits. The 19 credits of college prerequisites are part of these 81 total credits. After being accepted into the program, you should expect to spend 35 to 40 hours on campus each week in lecture and clinical dental hygiene courses.
The majority of dental hygiene graduates work for dentists in private practice. There are other opportunities open to a dental hygienist such as: teaching, research, government, insurance agencies, and private business such as dental sales reps and trainers.
Program Learning Outcomes
Graduates will be competent enough in knowledge and skills to graduate from the program and pass the National and Regional licensing boards.
Graduates will be prepared to enter private practice as competent, licensed dental hygiene professionals and/or continue their dental hygiene education.
Dental hygiene students will successfully integrate and apply a variety of appropriate skills, techniques, knowledge and principles gained in areas to include basic/dental/dental hygiene sciences, infection control, communication skills and professionalism as evidenced in their treatment planning and clinical patient care/management, in a clinically competent manner meeting the standard of care.
Dental hygiene students will utilize the six (6)-step dental hygiene process of care to include: Assessment, Dental Hygiene Diagnosis, Planning, Implementation, Evaluation, Documentation.
The program is student centered and focuses on developing the knowledge and skill needed in dental hygiene while striving to develop the students´ problem solving and critical thinking skills, communication skills and teaching/education skills.
Dental Hygiene Students will apply principles of ethical reasoning, ethical decision making and professional responsibility as they pertain to the academic environment, research, patient care and practice management
The curriculum also focuses on developing the students´ professionalism; promoting life-long learning, community awareness and service, all in a caring and empathetic way.
Community College Articulation
| 1st Year – Fall Semester | (16 Credits) |
| --- | --- |
| DENT 1010  Dental Hygiene I | 3 |
| DENT 1015  Dental Hygiene I Pre-clinical Lab | 2 |
| DENT 1020  Oral Anatomy & Physiology | 4 |
| DENT 1070  Medical Emergencies in the Dental Office | 2 |
| DENT 1050  Clinical Dental Radiography | 1 |
| DENT 1055  Clinical Dental Radiography Lab | 1 |
| MICR 2060/2065 Microbiology for Health Professions/Lab | 4 |
| 1st Year – Spring Semester | (13 Credits) |
| --- | --- |
| DENT 2020 Dental Pharmacology | 3 |
| DENT 1040 Dental Hygiene Theory II | 3 |
| DENT 1045 Dental Hygiene II Clinical | 3 |
| DENT 1030 Dental Materials | 2 |
| DENT 1060 Oral Pathology | 2 |
| 2nd Year – Fall Semester | (16 Credits) |
| --- | --- |
| DENT 3030 Periodontology | 3 |
| DENT 3010 Dental Anesthesiology | 3 |
| DENT 3015 Dental Hygiene Clinic III | 4 |
| DENT 2060 Oral Public Health | 3 |
| NUTR 1020 Foundations of Nutrition | 3 |
| 2nd Year – Spring Semester | (10 Credits) |
| --- | --- |
| DENT 3040 Dental Hygiene IV | 2 |
| DENT 3045 Dental Hygiene IV Clinical | 4 |
| DENT 3050 Dental Hygiene Seminar | 1 |
| PHIL 2050 or PHIL 205G Ethics and Values | 3 |
Bachelor of Science in Dental Hygiene
This degree completion program is specifically designed for dental hygienists with an associate's degree, diploma, or certificate in dental hygiene from a regionally accredited U.S. institution. Recently, we have decided to begin admitting students from our AS degree, so it can be taken by those who are currently enrolled in our associate's degree program. Students currently in a program must work more closely with the academic advisor for the degree completion program to determine eligibility. The bachelor's degree will enhance your clinical knowledge and promote career advancement in:
management
education
public health
research
With the degree, you can move into a new field related to dental hygiene, pursue a master's degree, or strengthen professional skills in communication, evidence-based practice, computer use, and statistics.
You can study anywhere—all classes are online.
Program Learning Outcomes
Graduates will be able to expand and develop their critical thinking and problem solving skills.
Graduates will be able to apply their knowledge and skills to their everyday practice and /or career development.
Graduates will be able to identify future changes in the profession and formulate appropriate strategies to adapt to them.
Graduates will be able to discuss the major current and future issues in oral health care delivery to include cultural, economic and societal factors.
Graduates will be able to comprehend and apply the knowledge of learning and developmental theories to the education of their patients and the community at large.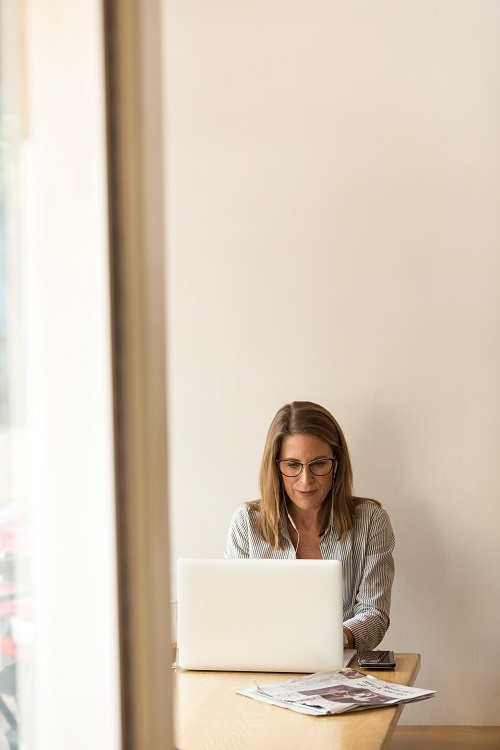 | 1st Year – Fall Semester | (6 Credits) |
| --- | --- |
| DENT 489R Research in Dental Hygiene | 3 |
| Elective | 3 |
| 1st Year – Spring Semester | (5 Credits) |
| --- | --- |
| DENT 4200 Teaching the Dental Hygiene Student | 2 |
| Elective | 3 |
| 1st Year – Summer Semester | (8 Credits) |
| --- | --- |
| DENT 3200 Teaching the Dental Hygiene Patient | 2 |
| DENT 406G Global Community Health Project | 3 |
| DENT 490R Special Topics in dental Hygiene | 4 |
| 2nd Year – Fall Semester | (6 Credits) |
| --- | --- |
| DENT 3100 Office and Private Practice for the DH | 3 |
| DENT 489R Research in Dental Hygiene (if needed) | 3 |
| 2nd Year – Spring Semester | (4+ Credits) |
| --- | --- |
| DENT 4300 Dental Hygiene Capstone | 1 |
| DENT 3060 Advanced Dental Hygiene Public Health | 2 |
| DENT 481R Internship in Dental Hygiene | 1-4 |
| 2nd Year – Summer Semester | (3 Credits) |
| --- | --- |
| DENT 489R Research in Dental Hygiene | 3 |