NEW YEAR'S DAY

Saturday, January 1, 2022, is the first day of the new year. As you kick off your celebrations, why not check out
this article
about the history of New Year's Day?
Image Credit
CLASSES BEGIN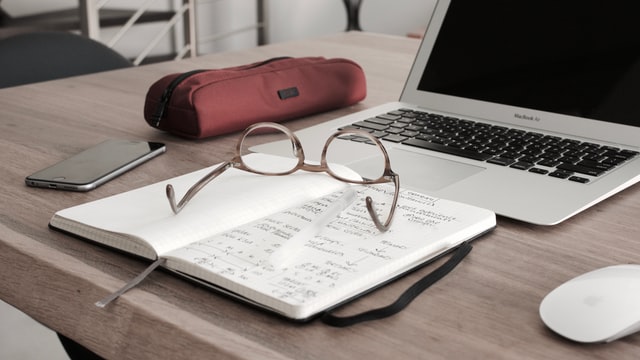 The spring 2022 semester at UVU begins on Monday, January 10.


Image Credit
MARTIN LUTHER KING, JR. DAY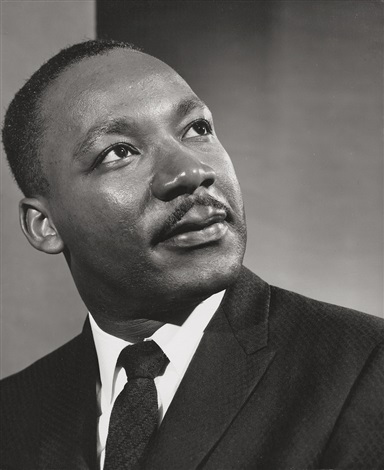 This year, Martin Luther King, Jr. Day falls on Monday, January 17. On this federal holiday, we honor the legacy of the civil rights activist Martin Luther King, Jr. and his impact on American history. To learn more about MLK's life and teachings, consider reading this article. 
Image Credit

A TIME FOR RENEWAL
Brett McKeachnie, 
Senior Director of Product Portfolio Management

Welcome, 2022!
 
It's odd how the simple difference of one day on a calendar can be so significant. Once December 31 becomes January 1, everything is supposed to spontaneously change for the better. But does it really?

As we make the symbolic transition from 2021 to 2022, we see the new year with bright eyes, high hopes, and great expectations. While it's good to look up at the future, we mustn't be blind to the reality of our circumstances and challenges. As much as we wish the world could magically transform overnight, the changing of the year doesn't resolve the previous year's challenges. We carry them with us.  

At this time of year, it's common to espouse a new year's resolution—a declaration of a desire to change our attitudes, increase our self-discipline, or improve our circumstances. A positive transformation is attainable, no doubt about it. Still, like any goal worth setting and pursuing, a new year's resolution must be pursued actively and intentionally before it comes to fruition. Otherwise, it's a beautiful sentiment that amounts to nothing, and the transformation we long for remains elusively suspended in the brighter future. 

How do we grasp that brighter future and achieve that transformation? 

We change our attitudes, facing reality with hope and optimism. We renew our self-discipline, voluntarily adopting responsibility for the things in our life that we can reasonably control. We persistently strive for that brighter future, patiently overcoming obstacles and helping others to do the same. These are the steps we can take to create the change we hope for in our world. Positive change doesn't just happen; we have to make it happen. It's on us, folks! 

Let's make it the best year ever!

A NEW YEAR, A NEW NAME
Nathan Gerber, Director of Web and Mobile Solutions

As part of the digital transformation process at UVU, Web Development Services has expanded responsibilities by adding mobile app development and management to our portfolio. Considering this update, we have officially changed our department name to Web and Mobile Solutions. We are thrilled to engage in this great effort to make more delightful experiences for all audiences in web, intranet, and now mobile app solutions. If you manage any system that includes our department name, we would appreciate your help in adjusting our department name to Web and Mobile Solutions.
A Little History
In 1994, a new public tool was released called the World Wide Web. UVU (then-UVCC) quickly jumped on the web bandwagon and launched its first website in 1995. The website, created by a couple of forward-thinking folks in our academics area as a "good idea," consisted of just a few pages only showing course catalog information. Within a year, UVU had a part-time person doing mostly web updates to these few pages and learning rapidly about this new delivery platform called the web.
By 1998, the Web Center was formed as an ad hoc center to help maintain this rapidly growing medium. Several departments joined the effort and provided content for a few additional pages about different services and departments on campus. By this time, the Web Center had one full-time coordinator and two part-time positions. Just over 100 people across the UVU campus had access to add and maintain content. The system structure was loosely defined, rapidly shifting, and struggling to have a consistent presentation or unified effort to represent UVU to the public. The incredible growth of this new web world was causing growing pains for UVU.
To oversee web efforts, UVU created a formal group in 1999. A new director position was approved, and the Web Center was founded as a department with one full-time developer and two part-time content coordinators. The university chose an official structure, and the UVU website was established on a dedicated server with formalized access processes and editing structures. The center created a loose design for pages to follow and launched the UVU website into the next phase of its journey.
In 2003, the UVU efforts for the World Wide Web were going full steam ahead. Every department started to work with content and engage with the Web Center to create new pages. It was clear that the university needed a new robust content management system for all web needs. It was also evident that the Web Center role had shifted from content-related duties to more development work. Because of this, we determined to rename the Web Center to Web Development Services and focus the team's efforts on supporting all page creation, building templates, and managing the system for all departments to contribute and maintain content. The website was formalized as a consistent, branded system, and a template was adopted for all new pages.
By 2007, a perfect storm was brewing in the web world. Most sites were shifting to a true content and design separation for each page, allowing content to be updated independently from the design. And although UVU was still Utah Valley State College (UVSC), it was poised to become a university. Around the same time, the tech community made another announcement that would dramatically change how we build websites. The iPhone was introduced in 2007, sparking a revolution in cell phone development. Within a few short years, the approach to building websites shifted to mobile-first design concepts, and the push to have apps created was a focus. It became apparent that the UVU system needed a severe overhaul once again.
As all of these factors converged in early 2008, a new website was born for UVU. It was powered by a new CMS system, updated with brand new content, and newly designed to showcase our fresh Utah Valley University website. We were excited for what our institution and our website had become.
Fast Forward to 2021
UVU has released several iterations of the public website and their internal website, myUVU. We also have several mobile apps for different groups, including the new UVU student mobile app focused on student success.
In light of all these updates, we determined to change the name of Web Development Services to Web and Mobile Solutions to better represent the team's efforts. What will 2022 bring in the web and mobile world at UVU? A new employee intranet? An employee mobile app? Stay tuned; it's going to be an incredible year!

OPEN JOB POSITIONS
The following positions are available in Dx. Be sure to watch
uvu.jobs
 for upcoming opportunities in Dx. 
Is there an opening in your division or department that needs to be filled? Be sure to get it approved according to the
Temporary Human Resources Guidelines
. Once the position is open, get the word out by submitting it to Caitlin Tobler for next month's newsletter.
NEW EMPLOYEES
The following individuals have been recently hired by Dx:
Jolie Martin

,

Student

Research Assistant
We are so excited to have new people on our team! Be sure to give them a warm welcome!