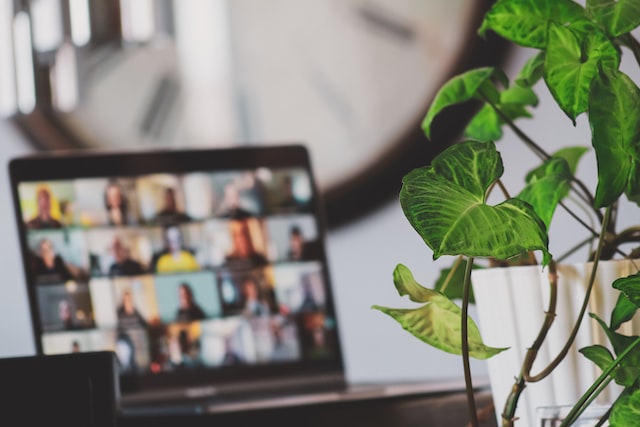 DX HALF-TIME LIVESTREAM
The Half-Time Livestream brings everyone in Dx together for the chance to ask questions and get real-time answers; hear up-to-date news about projects, changes, events, and more; recognize team members for their great accomplishments; ponder the quote and stat of the week; and laugh at the plentiful dad jokes. To participate, tune in every Wednesday at 11:45 AM on the Half-Time Channel on the Dx Community team in Teams.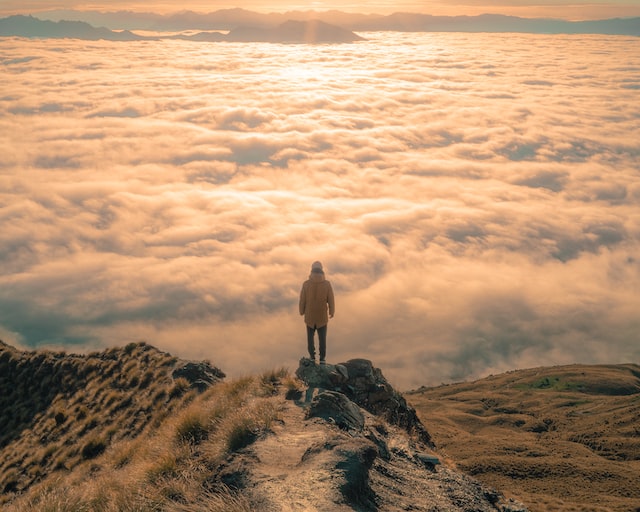 DX TEAM RECOGNITION
The Dx Team Recognition Award is a way to recognize our colleagues for their hard work and accomplishments. During our Half-Time Livestream each Wednesday at 11:45 AM, a deserving nominee will receive an award certificate and two movie vouchers. To nominate someone, fill out the form below. Alternatively, you can navigate to the Dx Community team in Teams, enter the Half-Time channel, and select the Team Recognition tab from the top menu. Remember, nominations must be submitted by 5:00 PM on Tuesday to be eligible for the following Wednesday's Half-Time.
Dx Team Recognition Form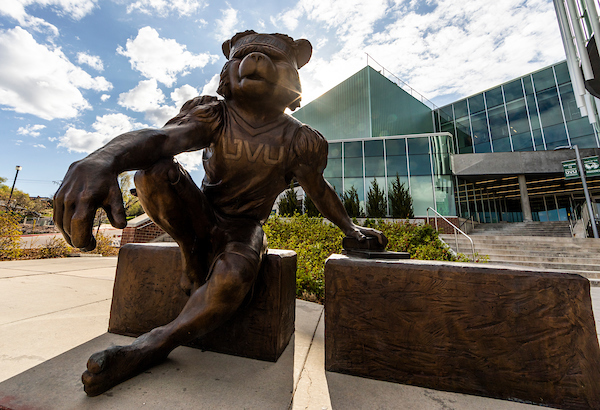 WOLVERINE SIGHTINGS
Have you seen a UVU staff member offering exceptional service or giving an exemplary performance? Remember to nominate them for the Wolverine Sighting Employee Recognition Award! The Wolverine Sighting Award is an employee recognition award sponsored by PACE. Nominees must be full- or part-time UVU staff employees, but there is no minimum requirement for years of employment and nominations are accepted year-round.
Nomination Form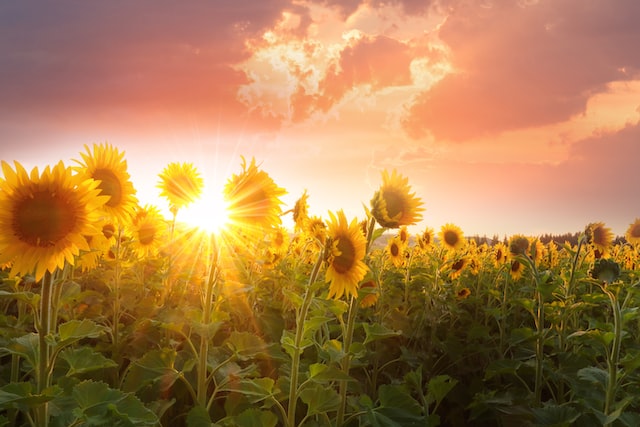 UVU'S GOODWILL ASSOCIATION
The UVU Goodwill Association sends get-well wishes to UVU employees with the primary goal of enhancing employee relations by maintaining a caring atmosphere at Utah Valley University. Membership dues are used to send floral baskets for a number of situations (extended hospital stays, bereavement, and more). Do you know any employees needing goodwill? Please refer them by following the link below.
UVU Goodwill Form


EMBRACING OUR DIFFERENCES
Brett McKeachnie,

 
Senior Director of Product Portfolio Management
I woke up way too early on a recent Saturday morning with something nagging on my mind. 
The night before, I reviewed the survey results from the recent Dx All-Hands meeting. While there was plenty of positive feedback, I was also grateful for constructive criticism that suggested ways to improve. Because I've been focusing on Equity, Inclusion, and Diversity (EID) lately, the range of opinions represented in the feedback called my attention to the diversity of people within Dx. 
So, when I woke up, my mind was churning about those who didn't have a good experience at the All-Hands meeting and those with low morale at work. We all belong to the same organization, and yet everyone experiences it differently. Why? Thankfully, it's because we are not all the same. 
Our different approaches to work can drive us a little crazy. Yet imagine the horrible effects of groupthink if we all had the same approaches, experiences, and preferences! These differences that drive us crazy can also make us stronger as a team, according to an article I recently read from Chatsworth Consulting Group (CCG) titled "Our differences drive us crazy (and make us stronger)." 
CCG says, "Have you ever heard yourself say or think, 'I would never do it that way. This is the way anyone should do it if they're doing it right….' Many of us walk through life thinking that others are 'wrong' because they're different from us or that life would be better…if everyone saw the world the way we did (the 'right' way) and did what we would do in any and every situation." Luckily, every day we have the opportunity "to learn about others' perspectives and reasons for their perspectives. To recognize that differences provide us an amazing opportunity to learn and to grow. To expand our horizons. To see things differently and potentially to see things we would have never seen before."
Malcolm Forbes said, "Diversity is the art of thinking independently together." We are able to become stronger despite and because of our valuable differences in experience and perspective. 
Sometimes, due to our differences, individuals may struggle to feel a sense of belonging. That sense of belonging is critical to our success, as confirmed by Tony Bond in this article from the Great Place to Work blog. Bond says, "Our research reveals that when employees experience belonging in the workplace, they are:
3 times more likely to feel people look forward to coming to work

3 times more likely to say their workplace is fun

9 times more likely to believe people are treated fairly regardless of their race

5 times more likely to want to stay at their company a long time" 
The stats are great, but what does it mean to belong here in Dx? Bond explains, "Belonging in the workplace is an employee's sense that their uniqueness is accepted and even treasured by their organization and colleagues. Belonging is an accumulation of day-to-day experiences that enables a person to feel safe and bring their full, unique self to work. Belonging is not simply that employees feel appreciated for the work they do or the role they play in the organization – belonging runs deeper. Employees who feel treated as an 'insider' and are encouraged to retain their uniqueness within the workgroup feel a high level of belonging. This means valuing the various components of an employee's identity… Diversity is being invited to the party, inclusion is being asked to dance, and belonging is dancing like nobody's watching because that's how free you feel to be yourself." 
How do we foster that sense of belonging? The truth is, there are as many ways as there are individuals. Our diversity encompasses much more than external characteristics such as race, age, or gender. I would strongly recommend we consider our diversity in terms of work-from-home status, employment status (FT vs. PT vs. Student), transportation preferences, preferred/assigned working hours, introversion vs. extroversion, and so much more. 
Whose responsibility is it to ensure that people feel like they belong? While Dx leaders do all we can to help everyone feel included, it takes the entire Dx organizational village to create that culture of inclusion and belonging that everyone needs. 
That being said, the responsibility does not fall 100% on the shoulders of "others." Each of us can take steps to increase our sense of belonging by getting involved. Step up and step into the organizational environment, even if you feel a little uncomfortable. You'll be accepted! Remember, you don't have to agree with everyone in order to be accepted. It's the differences that make us stronger! 
Historically, I've never seen or heard of anyone being rejected by our culture. I hope to see that inclusivity continue, hard as it may be, despite newer differences that have resulted from so many changes in the world, UVU, and Dx lately. Let's all step up to continue and improve our culture of belonging within Dx. 
EXCITING POSSIBILITIES THROUGH CITRIX REPORTS
Kim Leseberg,
Director of Student Computing 
Last January, we bought Citrix cloud services for our virtual applications and analytics features to go along with it. We are excited to have the ability to visualize how much our virtual applications and thin clients are used by the students here at Utah Valley University! This past month we had several sessions used! Below is a graph showing how many students logged in for November and the session quality (as rated by students). 

These analytics allow us to get reports on security, networking, and performance. They will also help us to make decisions as we move forward with Citrix and Microsoft AVD (Azure Virtual Desktop). We are excited to receive reports that will tell us how successful this system is for the students, and these reports will let us know if we need to expand the services it offers them.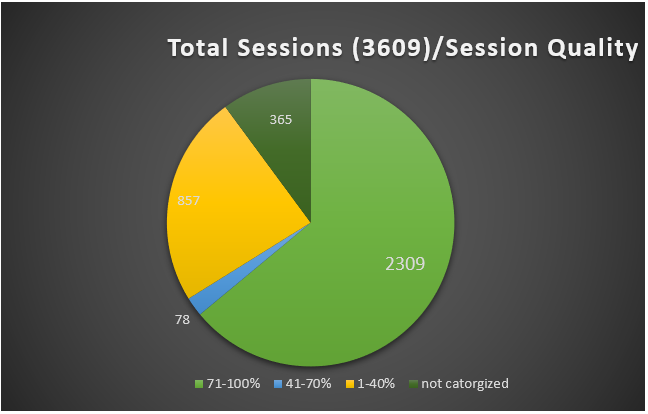 OPEN JOB POSITIONS
The following position(s) are available in Dx.
Be sure to watch
schooljobs.com/careers/uvu/
for upcoming opportunities at UVU. 
Is there an opening in your division or department that needs to be filled? Be sure to get it approved according to Human Resources Guidelines. Once the position is open, get the word out by submitting it to Caitlin Tobler for next month's newsletter.
NOTE: UVU transferred to a new Applicant Tracking System (ATS) on November 15, 2022. Applicants will be required to create a new account now that the new applicant tracking system is live.
NEW EMPLOYEES AND PROMOTIONS
The following individuals have been recently hired or changed positions in Dx:
Corin Marsh

,

Student Research Assistant 
Congratulations, Corin!

Additionally, we must say farewell to our friend and coworker Whitney Lemone. She has taken a position at a new job. Please wish her all the best!