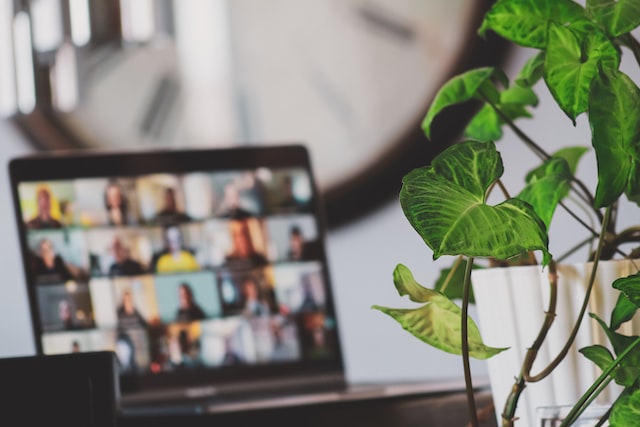 DX HALF-TIME LIVESTREAM
The Half-Time Livestream brings everyone in Dx together for the chance to ask questions and get real-time answers; hear up-to-date news about projects, changes, events, and more; recognize team members for their great accomplishments; ponder the quote and stat of the week; and laugh at the plentiful dad jokes. To participate, tune in every Wednesday at 11:45 AM on the Half-Time Channel on the Dx Community team in Teams.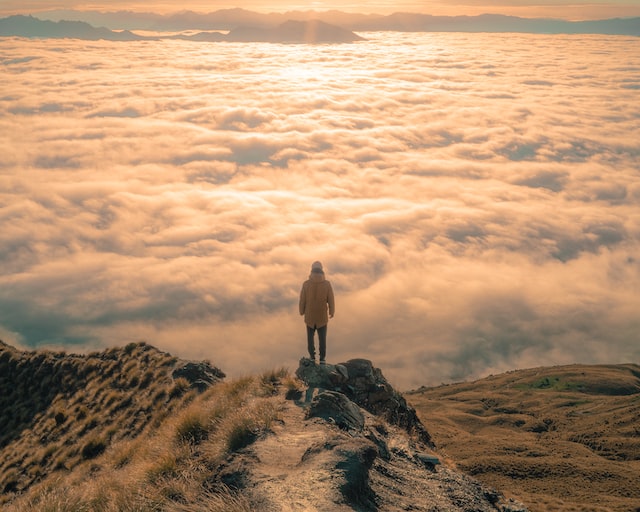 DX TEAM RECOGNITION
The Dx Team Recognition Award is a way to recognize our colleagues for their hard work and accomplishments. During our Half-Time Livestream each Wednesday at 11:45 AM, a deserving nominee will receive an award certificate and two movie vouchers. To nominate someone, fill out the form below. Alternatively, you can navigate to the Dx Community team in Teams, enter the Half-Time channel, and select the Team Recognition tab from the top menu. Remember, nominations must be submitted by 5:00 PM on Tuesday to be eligible for the following Wednesday's Half-Time.
Dx Team Recognition Form


CONSISTENT HAPPINESS
Brett McKeachnie,

 
Senior Director of Product Portfolio Management
As I was considering what to present in a future Half-Time, I stumbled upon an interesting article discussing alternative ways to boost happiness. While reading it, I began to evaluate whether or not I was happy and why that was the case. I fell down a rabbit hole of research about happiness and realized that my circumstances heavily affect my happiness. I don't want this to be the case. It would be better if my happiness could be consistent regardless of the circumstances in my life. So I set out on a quest for personal development. My goal? To learn how to sustain a more constant state of happiness.
What Is Happiness?
I believe happiness is a positive emotional state characterized by feelings of contentment and satisfaction with life. This can come from having a sense of purpose or meaning, as well as a sense of connection with others. Ultimately, happiness is a subjective experience that varies from person to person and can be influenced by various factors. What makes one person happy may not necessarily make another person happy. However, certain universal principles exist that can help each of us live a happier life.
How Is Happiness Maintained?
First and foremost, it is important to cultivate positive relationships. Surround yourself with people who uplift you and bring out the best in you. Spend time with your loved ones and nurture your relationships with them. Research has shown that having meaningful relationships can increase happiness and even lead to a longer life.
Secondly, take care of your physical health. Exercise regularly, eat a balanced diet, and get enough sleep. When you take care of your body, you feel better, which can lead to a more positive outlook on life.
Thirdly, practice gratitude. Focus on the good things in your life and take time to appreciate them. Gratitude can help shift your mindset from a negative one to a more positive one, which can lead to a happier life.
Finally, find purpose in your life. Engage in activities that give you a sense of fulfillment and meaning, such as volunteering, pursuing a hobby, or working towards a goal. Having a sense of purpose can increase happiness and overall life satisfaction.
It's important to remember that happiness is not something that can be achieved overnight. Rather, it is a journey that requires consistent effort and self-reflection. By cultivating positive relationships, taking care of our physical health, practicing gratitude, and finding purpose in our lives, we can lead happier and more fulfilling lives.
WHAT IS TRANSPARENCY IN THE WORKPLACE?
Joe Belnap,

 
Senior Director of Special Projects for IT

Transparency in the workplace is a philosophy that promotes open and honest communication among employees at all levels of an organization.
Leadership commits to openly sharing expectations, mistakes, setbacks, feedback, revenue, and other metrics. In return, employees commit to asking questions and sharing feedback, challenges, and ideas.
Workplace transparency is a group culture that breeds trust, innovation, and job satisfaction. A lack of transparency can harm belonging, connection, and collaboration between colleagues.
When employees perceive transparent communication at work, they engage better—with 12x greater job satisfaction. Since job satisfaction directly influences employee retention rates, transparency also prevents attrition. But is it all benefits without drawbacks?
Harvard Business School Professor Ethan Bernstein found that too much transparency led to employees hiding what they were doing—in thoughts as well as actions.
The Benefits of Transparency in the Workplace
Builds trust and dedication
Improves teamwork and efficiency
Attracts premium talent
A recent study found that 87% of workers cherish transparency in a new company. After Buffer published their salaries, they received 2,886 applications in one month compared to 1,263 for the preceding month. Successful companies effectively utilize the following open, internal communication strategies:
Change management, e.g., Confluence Change List, Change Calendar, etc.
Executive and leadership, e.g., All-Hands Meetings, email notifications, Teams, etc.
Crisis, e.g., disaster recovery, emergency response, incident management, natural disaster alerts, etc.
Information or business technology, e.g., vital tools to learn/use regarding equipment, procedures, resources, and system set-ups that will enable faculty, staff, and students to thrive.
Culture, e.g., Awards of Excellence, Dx Team Recognition, Spot Awards, Wolverine Sightings, etc.
All-[UVU] announcements, news, and events, e.g., PACE, UVAnnounce, etc.
[People & Culture], e.g., benefits, career development, mandatory training, policy updates, etc.
Employee engagement or campaigns, e.g., Summer University or Day of Service, etc.
Essential components to creating an effective internal communication strategy.
Identify the audience and key message
Be clear, open, and transparent
Less is more
Create opportunities for feedback
The Drawbacks of Transparency in the Workplace 
How people respond to updates can't always be predicted
May slow down decision-making
The Importance of Leadership Transparency 
Trust. That's the one single reason why leaders must become transparent. Trust increases employee job satisfaction and makes team members feel empowered. You build trust as a leader when employees: 
don't have to guess why you made a decision.
can be open and honest with you in constructive feedback.
can come to you with challenges without fear of judgment or backlash. 
know that you won't go back on your word and that you'll let them know if you need to pivot.
7 Ways to Increase Transparency at Work (and find the balance between too much and not enough)
Update your team about changes/possible changes as soon as there is news.
Give honest and constructive feedback.
Communicate expectations frequently and on time.
Document training and processes.
Consider sharing business performance status with your employees.
Explain decisions and encourage employees to ask questions/share feedback.
Make pay transparent as well.
Transparency Is a Two-Way Street, and It Starts With You 
The benefits of transparency are enormous. They include increased trust, dedication, and attracting outstanding candidates. But they don't just happen on their own.
True, it's on leadership to initiate transparency. But the bottom line to successfully having the type of transparency that we all want is that each one of us has to commit too, start asking questions, and sharing feedback, challenges, and ideas.
Start a conversation, listen to how others feel, empathize with them, and show vulnerability. When issues or wins arise, update them as soon as you get news. That way, you won't break their trust when they find out elsewhere.

OPEN JOB POSITIONS
As of March 29, 2023, the following position(s) in Dx are available.
Be sure to watch
schooljobs.com/careers/uvu/
for upcoming opportunities at UVU.  
Is there an opening in your division or department that needs to be filled? Be sure to contact
People & Culture
 for any questions about the hiring process. Once the position is open, get the word out by submitting it to Caitlin Tobler for next month's newsletter.
NEW EMPLOYEES AND PROMOTIONS
On May 1, Austin Peterson will be switching to a new position (Sr. Business Partner - ERP Software Product). Be sure to give him your congratulations!