Online has evolved to become a highly interactive ecosystem of information sharing. Creating responsive and intuitive web pages and applications is an effective, user friendly way to deliver content to your audience.
Our developers have varied experience and well-honed skills for developing immersive applications on a range of platforms. Our expertise allows for the creation of custom web pages and applications using a variety of development languages and tools such as: HTML5, JavaScript, CSS3, PHP, MySQL, Bootstrap, JQuery and many more.
Along with building standalone applications, our developers have extensive experience integrating with other applications such as Learning (LMS) and Content (CMS) Management Systems including Instructure Canvas, Moodle, and OctoberCMS. We can use Application Programming Interfaces (APIs) and Learning Tool Interoperability (LTI) to integrate or connect custom built applications to your current systems.
The image below illustrates just one example of the simplified flow of information of a blended learning application that would be used during the application design process.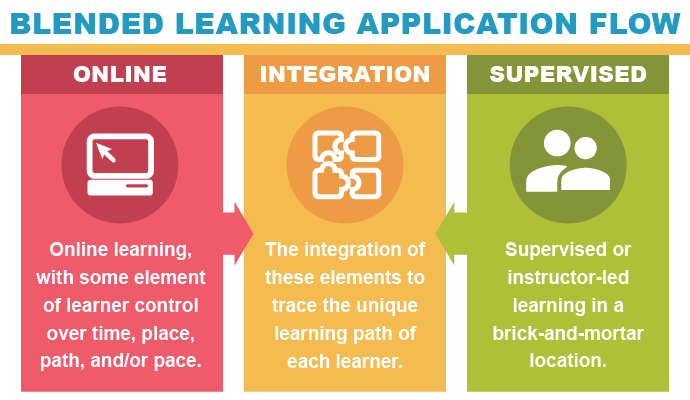 Ed Tech provides a full complement of development services to include: planning, creative design, custom coding, integration, quality assurance, strategy, migrations, upgrades, support and maintenance. We'll work with you to create user-friendly applications to solve both simple and complex problems.