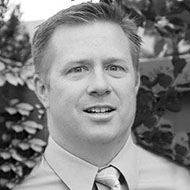 Dustin Berlin - Assistant Dean
Dustin's enthusiasm for creating exceptional training experiences began as a private pilot nearly 25 years ago. As he progressed through his pilot ratings, he was able to learn from several nationally recognized instructors. Later, as a flight instructor and faculty member he saw the tremendous opportunities for additional impact and meaning through thoughtful design, animation, video and interactive elements in training. Eventually, his focus turned to merging the collective expertise and passion of renowned educators with the creative and visual force of designers and developers to craft exceptional training experiences. Dustin has a Bachelor of Science in Aviation Science and a Master of Business Administration.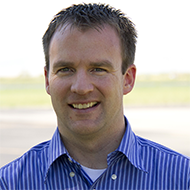 Richard Marwedel - Instructional Designer
Richard has worked as an instructional designer for seven years and has over a decade experience in training design. He enjoys working with clients to identify needs and create solutions that motivate employees to develop the knowledge and skills necessary for success. Richard brings experience in project management, analysis, evaluation, and design, as well as an ability to work with a wide variety of personalities. For him, the greatest aspect of working as an instructional designer is the people – you, the client; the media team; subject matter experts; and others – who come together to produce meaningful learning experiences. Richard has a Masters in Instructional Psychology and Technology from Brigham Young University. When he's not working, he enjoys spending time with his family.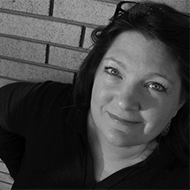 Dalene Rowley - Instructional Designer
Dalene brings over ten years of experience with training and evaluation in the private sector. With nearly four years as an instructional designer at UVU, she serves our clients with thoughtful design, creative thinking, and keen awareness of user experience. Her background in writing and communication enables her to transform even the most complex subject matter into easy-to-understand learning experiences that keep learners engaged and wanting more. Dalene has a BA in English from Brigham Young University. Outside of work, Dalene likes to take the scenic route. In her free time she enjoys spending time with family, friends, or lost in a good book.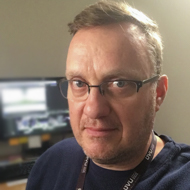 Daniel DeMille - Video Producer / Editor
Daniel's love of television began at an early age. He was actively involved in East High School's television production program. Fascination in the technical aspects of TV production fueled his interest in camera operation, directing, audio and editing. Daniel has spent the better part of 25 years in broadcast television, including such roles as studio camera operator, videotape operator, master control technical director, studio lighting, live broadcast director and technical director. Many years have also been spent filming and editing commercials and other special projects. Daniel has been awarded with 2 Rocky Mountain Emmy Awards over the course of his career.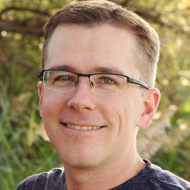 John Gee - 3D Graphic Designer
John has over 13 years of experience in the educational training arena, specializing in animation and motion graphics.  He also has 17 years of animation and visual design experience in the forensic field, specifically accident reconstruction.  In addition to these two areas of expertise, he has also worked on a major motion picture.  John earned a BFA in Industrial Design and a Minor in Management from Brigham Young University. He also enjoys designing, creating and building new things in his spare time.