Donner/Galbraith Memorial Scholarship
BLAKE DONNER AND JENNIFER GALBRAITH MEMORIAL SCHOLARSHIP
The UVU Department of English and Literature is proud to present a unique resource for our students in the form of the Donner/Galbraith Memorial Scholarship.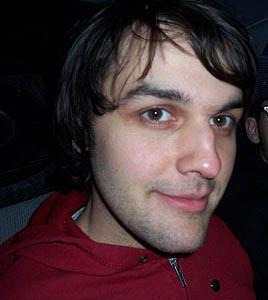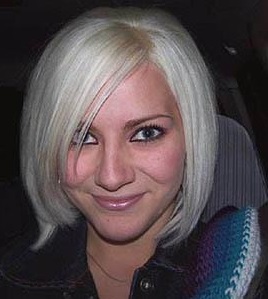 HISTORY OF THE SCHOLARSHIP
A cave accident in August 2005 claimed the lives of students Blake Donner, Jen Galbraith, Scott McDonald, and Ariel Singer. Blake Donner and Jen Galbraith had a unique connection to Utah Valley University and the College of Humanities and Social Sciences and community.
Jen was born with high energy and a passion for life. As she grew, her morals and integrity were manifested in her involvement in gender studies, animal rights, and philosophy. Jen influenced and touched people around the world with the aid of the internet and in her short life she made a difference in the world.
Blake was a dedicated member of People for the Ethical Treatment of Animals and a devoted vegan for over eight years. Blake's passions included music, art, trains, and philosophy, being particularly influenced by the philosophy of Guy Debord and the Situationists. He was a talented painter of what he called "the most democratic of art forms." He was the lyricist and singer/screamer for the hardcore/punk band Parallax.
Both were Philosophy majors with close personal ties to the English & Literature Department. In their grief, members of the university and the community came together to establish and endow a memorial scholarship in their names.
APPLICANT CRITERIA
Applicants must be enrolled or entering as a full-time student in the College of Humanities and Social Sciences.
Applicants must submit a letter of recommendation from UVU faculty, staff, high school teacher, advisor, or member of the community that indicates the applicant's involvement in social activism.
Applicants must submit evidence of a personal history of social activism. This can be in the form of a personal statement. This evidence may also take other forms appropriate to the type of social involvement (e.g., video, artwork, etc.).
The final selection of the scholarship award will be made by the Donner/Galbraith Memorial Scholarship Committee. Composition of the committee may vary from year to year.
Applicants can apply via the UVU Academic Works site. Please include the required supplemental information as outlined above. The amount of award given out depends completely upon the funding available and will vary from year to year. The application deadline is February 1. Applicants are also encouraged to complete the Comprehensive Online Scholarship Application.
WHAT QUALIFIES AS SOCIAL ACTIVISM?
Activism, in a general sense, can be described as intentional action to bring about change. The word "activism" is often used synonymously with political protest or dissent and may come in a wide range of forms, from writing letters to newspapers and politicians, or political campaigning, to rallies, street marches, strikes, and more. In some cases, activism has nothing to do with protest or confrontation. Rather activists may try to persuade people to change their behavior directly, instead of persuading governments to change laws. Activists may seek to engage with their local, state, national, or global community regarding issues including but not limited to education, victims' rights, homelessness, hunger, peace efforts, women and minority civil rights, animal rights, or political/social/economic inequality.