Utah Valley University's Emergency Medical Technician and Advanced Emergency Medical Technician programs provide students with the knowledge and skills necessary to perform emergency care and transport. Students can become certified through the Utah Bureau of EMS and National Registry Certification.
Take the first step towards a career in emergency care.
Learn life saving techniques that will prepare you to help others, respond to emergencies, and benefit your community. 
Receive instruction in the following areas:
Workforce Safety EMT
Automatic defibrillation
Patient assessment and treatment
Legal issues
Airway support
Medical and trauma emergencies
Emergency childbirth
Pediatric emergencies
Patient movement/transport
Geriatric assessment
Well being EMT
Mass Casualty Incident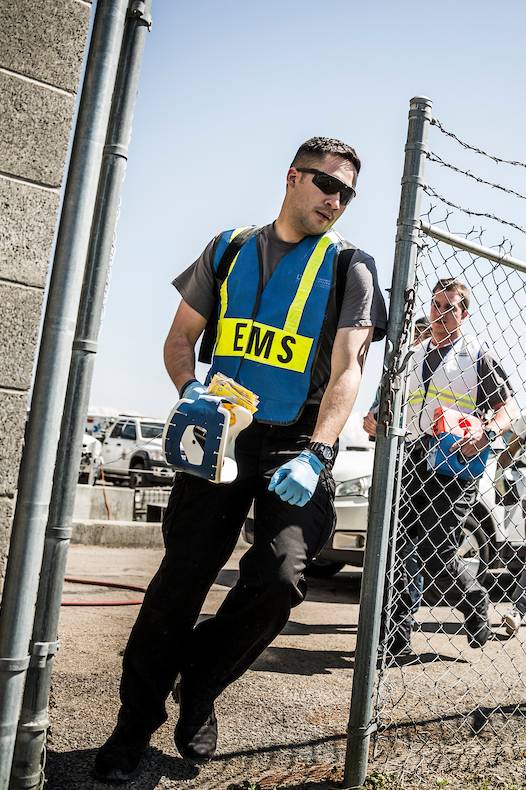 Students must be CPR certified at a HealthCare provider level and be at least 18 years of age within 120 days of course completion.
To enroll, register for ESCE 1140. Classes are each semester (Fall, Spring, Summer), two days a week (Tuesday and Thursday), in the mornings (11am-2pm), afternoons (1-4pm), and evenings (6-9pm)
Upon completion, students can become a certified EMT through the Utah Bureau of EMS and National Registry Certification by passing the national exam.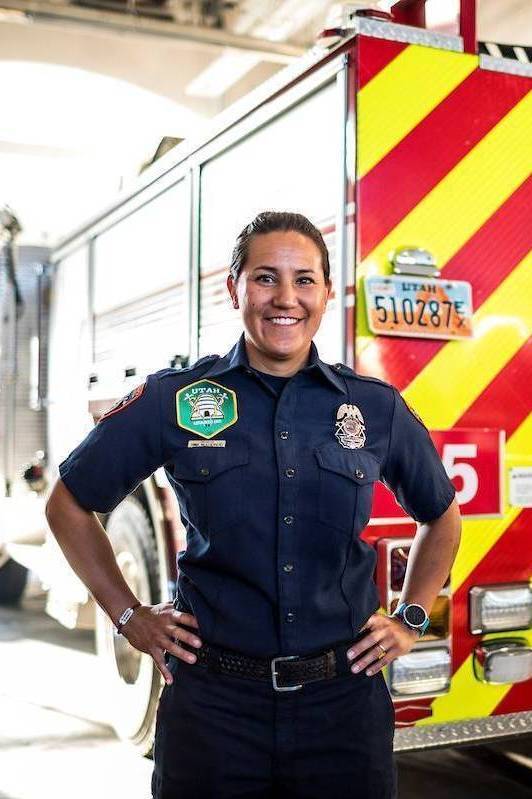 Advanced Emergency Medical Technician (AEMT) prepares students for certification as an Emergency Medical Technician-Advanced through the Utah Bureau of EMS.
Students must have valid Utah EMT Certification (National Registry) and be CPR certified at a HealthCare provider level throughout the course.
Instruction build off of skills already obtained in the EMT class / certification and includes:
Advanced airway management
Intravenous access
Medication administration
Cardiac rhythm interpretation
Advanced medical skills
Students will earn upon completion of the class certifications in: ACLS, BLS, PALS, PHTLS
Classes are offered Fall and Spring semesters on Tuesdays & Thursdays from 6–10 pm.
Take the first step to a career in emergency medicine. 
We'd love to tell you more about what you can do with certificates as an EMT and AEMT. 
Learn about current faculty and staff, career options, class dates and times, and more.
Enter your information below and we'll get back to you quickly.
array('ignore_errors' => true))); if(!isset($_GET['tfa_next'])) { $qs = ' '; if(isset($_SERVER['QUERY_STRING']) && !empty($_SERVER['QUERY_STRING'])){$qs='?'.$_SERVER['QUERY_STRING'];}; echo file_get_contents('https://uvu.tfaforms.net/rest/forms/view/36'.$qs); } else { echo file_get_contents('https://uvu.tfaforms.net/rest'.$_GET['tfa_next'],false,$context); } ?>