"I was very grateful for the RCA experience. It showed me things about myself I don't think I would have learned anywhere else. In the end it turned out to be one of the most motivating and better experiences of my life."
Recruit Scott Hall, Class 75
The Recruit Candidate Academy (RCA) at Utah Valley University is a "quasi-military" firefighter academy designed to prepare future firefighters for a career in the fire service. The RCA comprises approximately 350 hours of fireground training, plus an additional 300 hours of college-level pre-requisite course work. Prospective students are registered through Utah Valley University and enroll in 16 credits of instruction for the academic semester.
The RCA at Utah Valley University is proud to be fully accredited through the Utah Fire Service Standards and Training Council and the Utah Fire and Rescue Academy in accordance with Utah State code R710-10-9. The RCA at UVU is aligned with the policies and guidelines of the Utah Fire Service Certification Council in all of its testing and certification processes. Required accreditation documents are found here.
Graduated its first class in April 1998 under the leadership of Gary Noll M.Ed. (USAF Chief, retired).
Since it's inception more than 80 classes totaling over 1600 recruits have completed the program.
Graduates obtain the following certifications

Firefighter I, Firefighter II, Hazmat Awareness, Hazmat Operations
Certifications are Pro-Board and IFSAC accredited

The RCA instructor cadre consists of top fire service professionals in Utah that are typically leaders within their own department.
State of the art facilities make the RCA the best experience possible to prepare for an entry level position in the Emergency Services.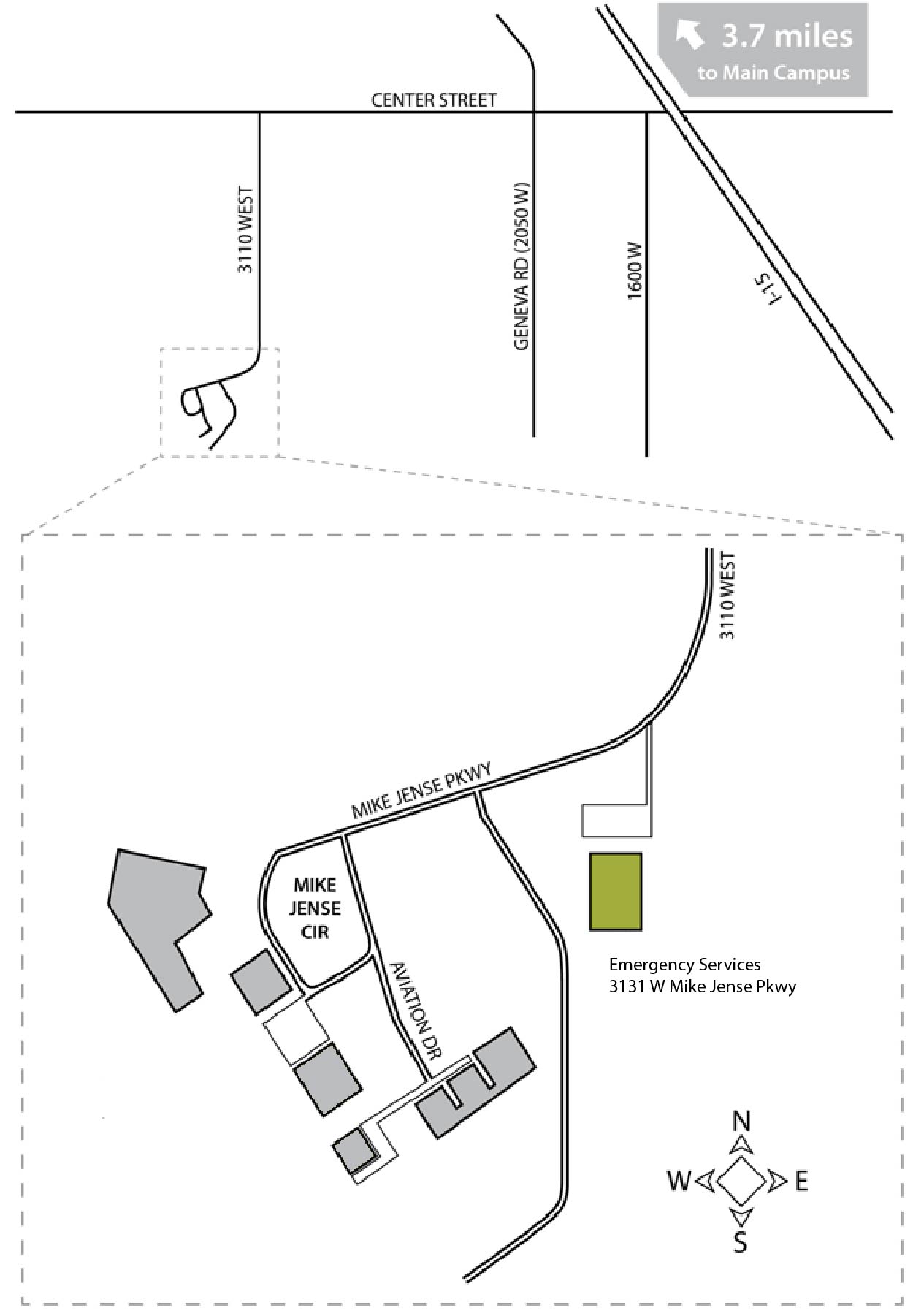 Come Visit Us
Our hours:
Monday: 9am - 5pm
Tuesday: By appointment only
Wednesday: 9am - 5pm
Thursday: By appointment only
Friday: 9am - 5pm
See the map
Take a Tour
Contact Us:
Recruit Candidate Academy
(801) 863-7749
Room ES-142