Lock Shop
What We Do
The Lock shop installs and maintains doors and associated hardware, access control systems, the campus master key system, and thousands of alarm points across campus. All access systems are monitored by the Lock shop as well as UVU Police. For after-hours lockouts (5:30 pm to 6:00 am) contact the UVU Police Department at 801-863-5555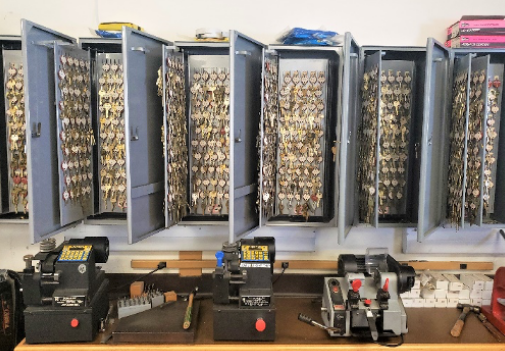 Costs & Billing
The Lock Shop is state funded to maintain facilities as originally constructed and will perform routine maintenance at their own expense. Locksmiths may provide work beyond the scope of these duties at the expense of the requesting department and pending approval.
Campus Services bills monthly for services performed through Service Requests and for any work orders that were completed for requests outside of State funded services.
NOTE: A Service Request form must be submitted for all work that is considered a billable service.
State Funded Services
---
*Examples include but not limited to
Repair and replacement of architectural door hardware: standard locksets, key cylinders, closers, door operators, and panic devices
Installation and maintenance of Electronic Access Control systems for non-dedicated exterior and public spaces
Door alarm installation and maintenance in public spaces
Door maintenance
Door closers
Door stops in public spaces
Billable Services
---
*Examples include but not limited to
Combination lock installation to dedicated departmental space or program
Electronic access control installation to dedicated departmental space or program
Key fabrication
Lock re-keying, installation
Window, cabinet, file, and desk locks
Unlocking cabinets, desks, and other departmental accessories
Repair/replacement of locks on interior office doors due to frequent reported misuse
Opening doors due to occupant forgetting or losing key
Electronic Proximity Access
The Lock Shop manages the database that controls access through proximity cards; access is granted with the approval of the appropriate department head/director and the Associate Vice President of Facilities
Keys and Proximity Cards Policy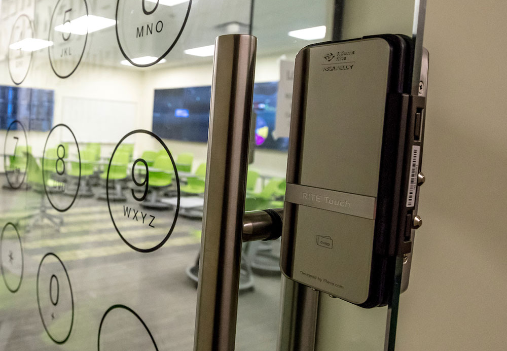 Loading Directory data....