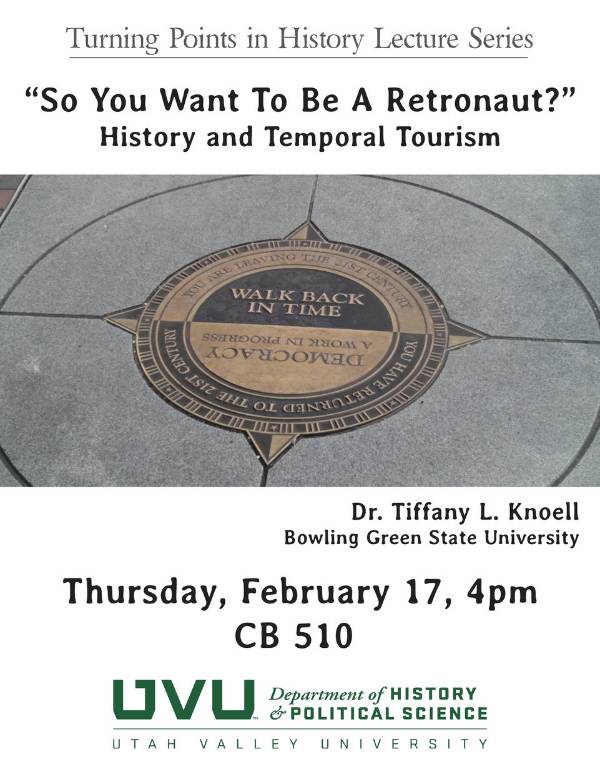 Each semester nationally-prominent historians join us at UVU to share their ideas and work with our students, faculty, and the surrounding community. All are welcome to attend this upcoming lecture.
Turning Points in History Lecture Series
"So You Want To Be A Retronaut?" History and Temporal Tourism
Lecture by Dr. Tiffany L. Knoell, Bowling Green State University
Thursday, February 17, 4 p.m.
CB 510